The Best Places to Visit in the United States in 2022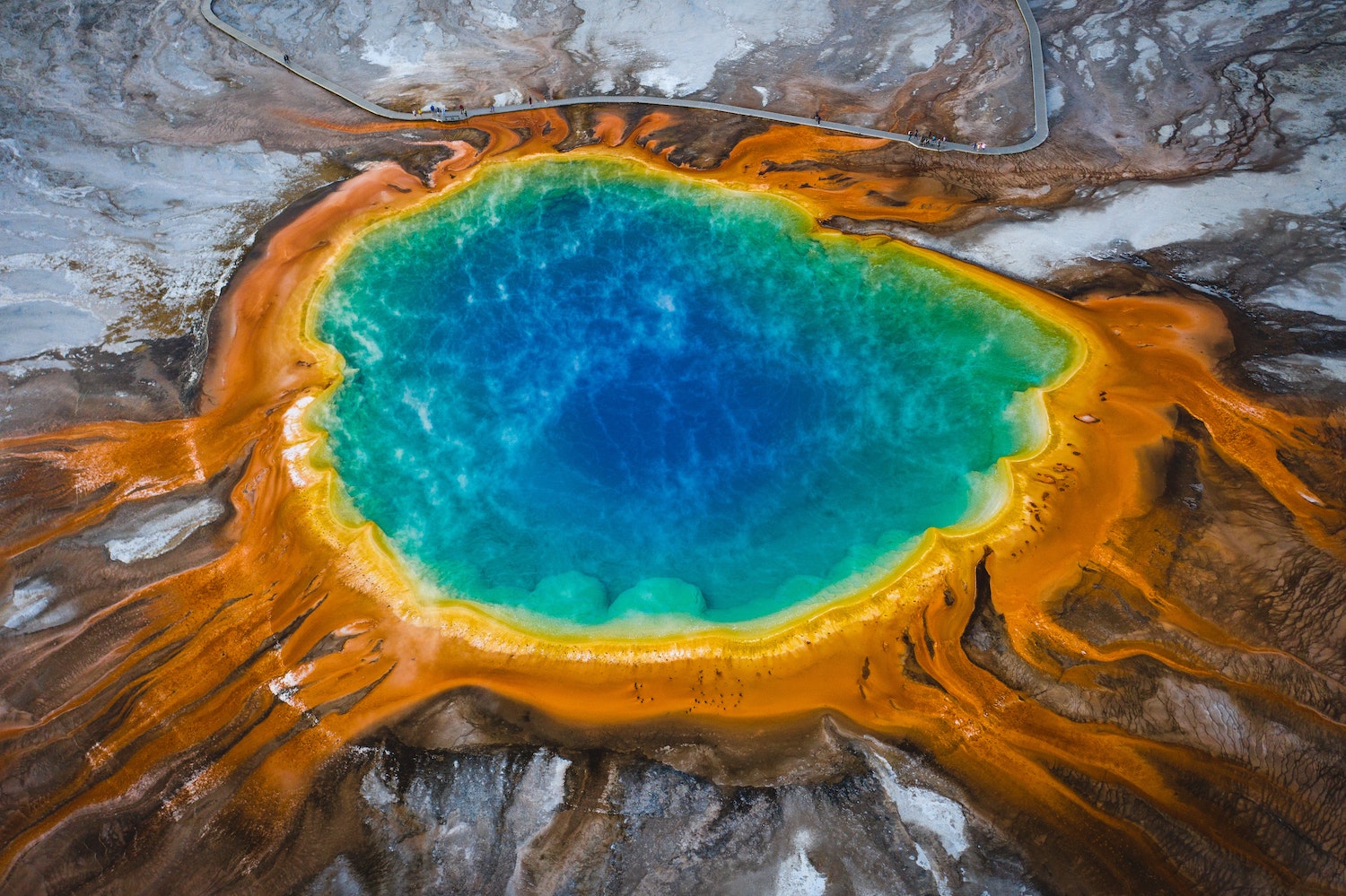 The Best Places to Visit in the United States in 2022
By Esme Benjamin
While putting a pin in our international travel plans the last couple of years was disappointing, there was an upside: we were encouraged to discover beauty and adventure closer to home, and for many of us it was a welcome reminder that you don't have to go great distances to have great experiences. Perhaps that's why the domestic travel trend shows no signs of slowing down this year. Whether you're enticed by the great outdoors or excited about the return of big city travel, our list of the best places to visit in the United States in 2022 offers inspiration for your next adventure.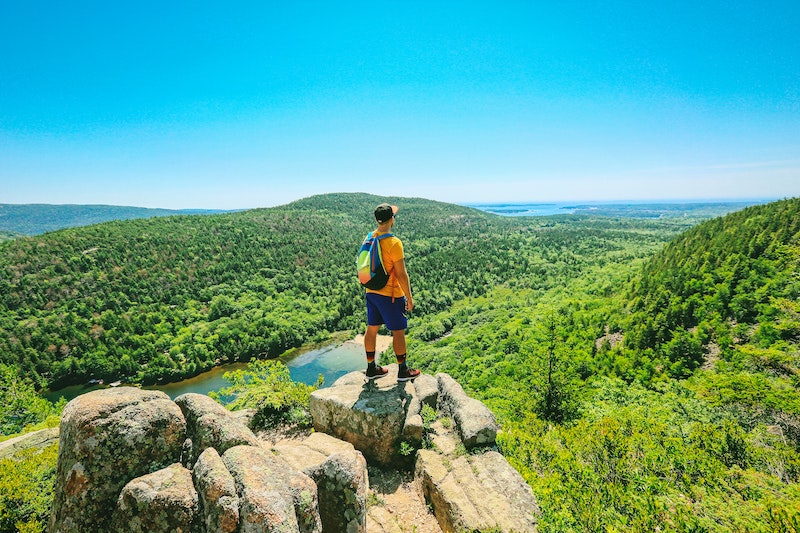 Go Stargazing at Acadia National Park
As the first place in the United States to see sunrise, Acadia National Park is a prime destination for self-declared "morning people," (greeting dawn from the top of Cadillac Mountain is one of the park's most popular activities). But thanks to the Acadia Night Sky Festival, which celebrates its 13th year anniversary in 2022, it's equally suited to night owls. Scheduled for September 21-25 (which also happens to be one of the best/least crowded times of year to visit Acadia), the festival celebrates the largest expanse of dark sky east of the Mississippi River with a program of workshops, speakers, good eats and, of course, stargazing galore. Stay tuned for announcements.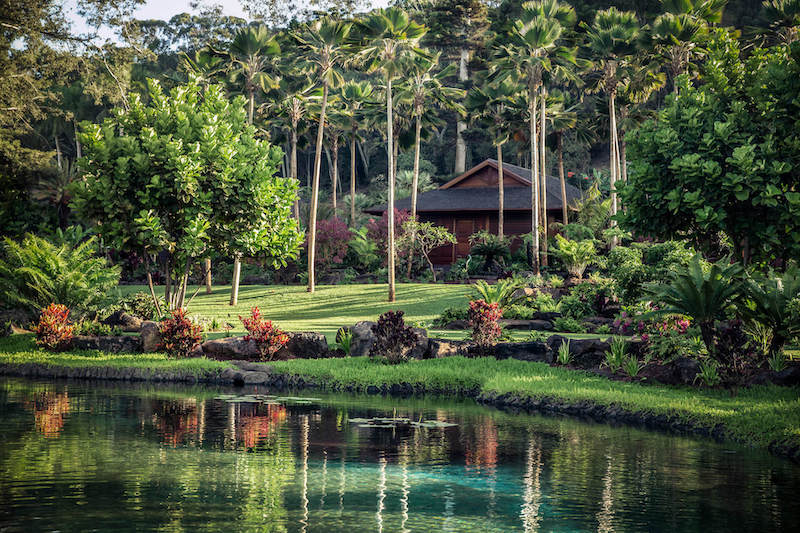 Discover Paradise Without the Crowds on Lanai Island
Hawaii has exploded in popularity since the pandemic began, consistently topping Google charts as the most searched U.S. vacation destination. If you're feeling called to the Aloha state but don't want to join throngs of other tourists, it might be time you considered Lanai. As one of the smaller and lesser visited islands, Lanai offers a more wellness-centric experience than its neighbors. Spend your days on chilled beaches and hiking trails, and your evenings eating and drinking alongside the locals. For a true wellbeing break book your stay at the Sensei Lānaʻi and take advantage of its customized health programs.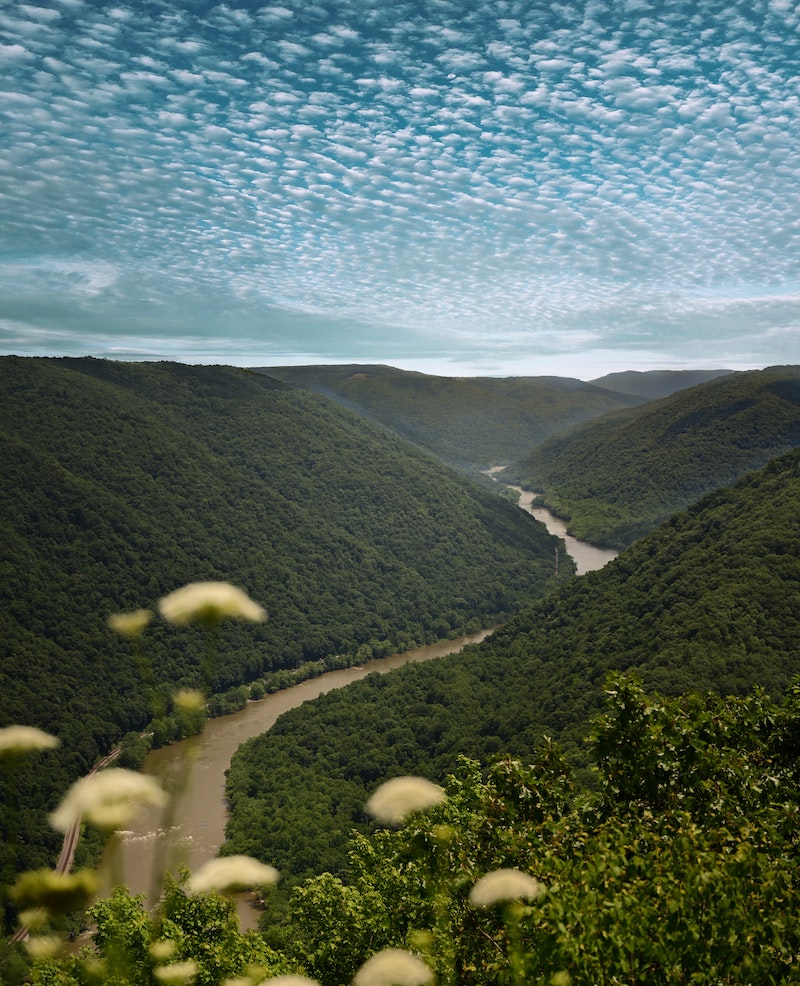 Visit the USA's Newest National Park in West Virginia
East coasters rejoice; in 2020 West Virginia got a new national park, and it's well worth a road trip. The New River Gorge National Park and Preserve has relatively few hiking trails compared with other mountain-filled parks in the U.S., but it more than makes up for the fact with a wealth of adventure activities. Visitors can try mountain biking, white water rafting and even base jumping (each year in October brave souls can sign up to parachute 876 ft. from the New River Gorge Bridge down to the river). We suggest visiting in the fall, when bright foliage makes park views even more striking.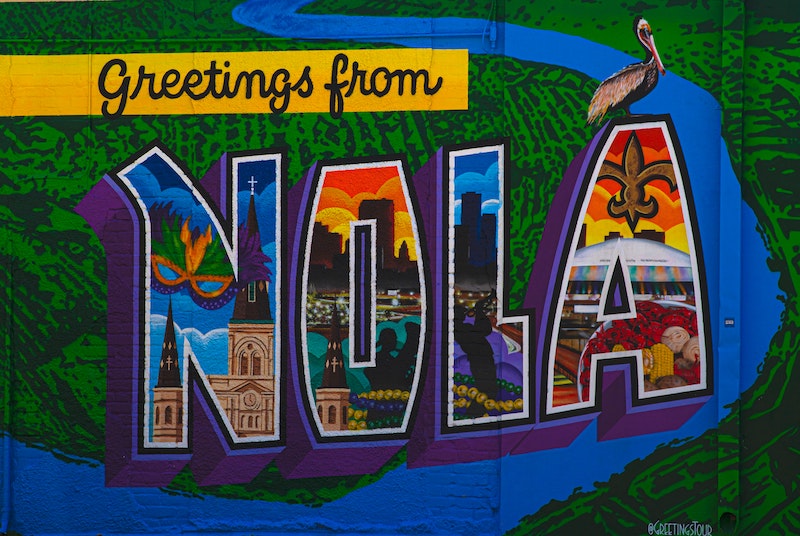 Let Loose in New Orleans
Ask anybody who's been to New Orleans about their experience and they'll likely reel off anecdotes about raucous festivals, impromptu adventures and serendipitous encounters. NoLa knows how to party, but the pandemic really put a damper on its celebratory spirit. This year, it's back with a bang. New Orleans residents say the 2022 Mardi Gras was comparable to pre-COVID times and one glance at the packed calendar of events suggests the city is regaining its famous insatiable energy. If you've been looking for an opportunity to let loose, a trip to New Orleans is the perfect excuse.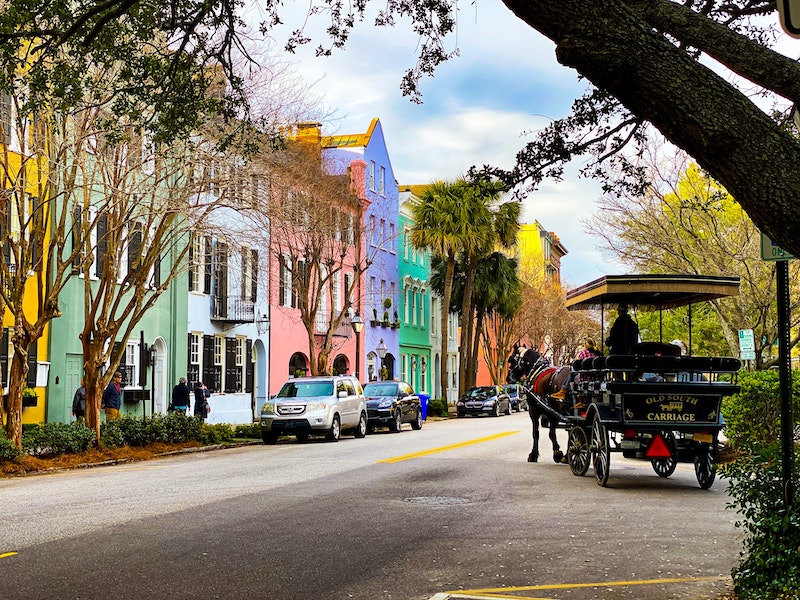 Visit Charleston's
International African American Museum
Set to open in late 2022, Charleston's International African American Museum will honor and explore the "cultures and knowledge systems retained and adapted by Africans in the Americas, and the diverse journeys and achievements of these individuals and their descendants in South Carolina, the United States, and throughout the African Diaspora." It's an important milestone for a city still reckoning with its past (including the fact that an estimated 40% of enslaved Africans arrived on American soil at Gadsden's Wharf), and a must-visit for history buffs and culture aficionados everywhere.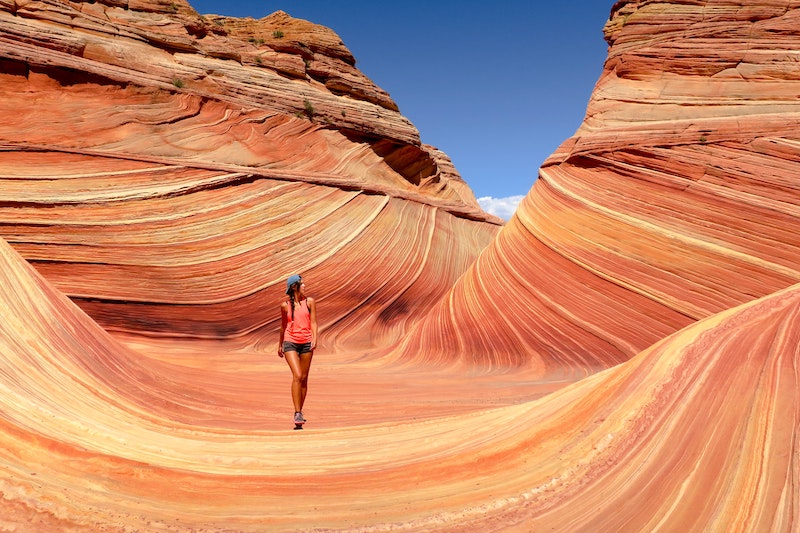 Hike The Wave (If You're Lucky)
With its undulating sedimentary rock formations in shades of cinnamon and biscuit, The Wave is a bucket list spot for hiking enthusiasts and photographers alike. It's also one of the most exclusive outdoor spots in America; access to The Wave is granted via a daily lottery, with 64 permits issued at random by the US Bureau of Land Management (48 permits granted three months in advance for online applicants and 16 permits granted one day in advance for in-person applicants). If you're lucky enough to win, you'll be issued with a map (there is no defined trail and cell phone signal can be patchy) to begin your six-mile, round-trip hike to The Wave, on the border of Arizona and Utah. The best part? With visitors capped at 64 per day, you're likely to have this magical place all to yourself. To visit this year, submit your lottery entry ASAP and keep everything crossed.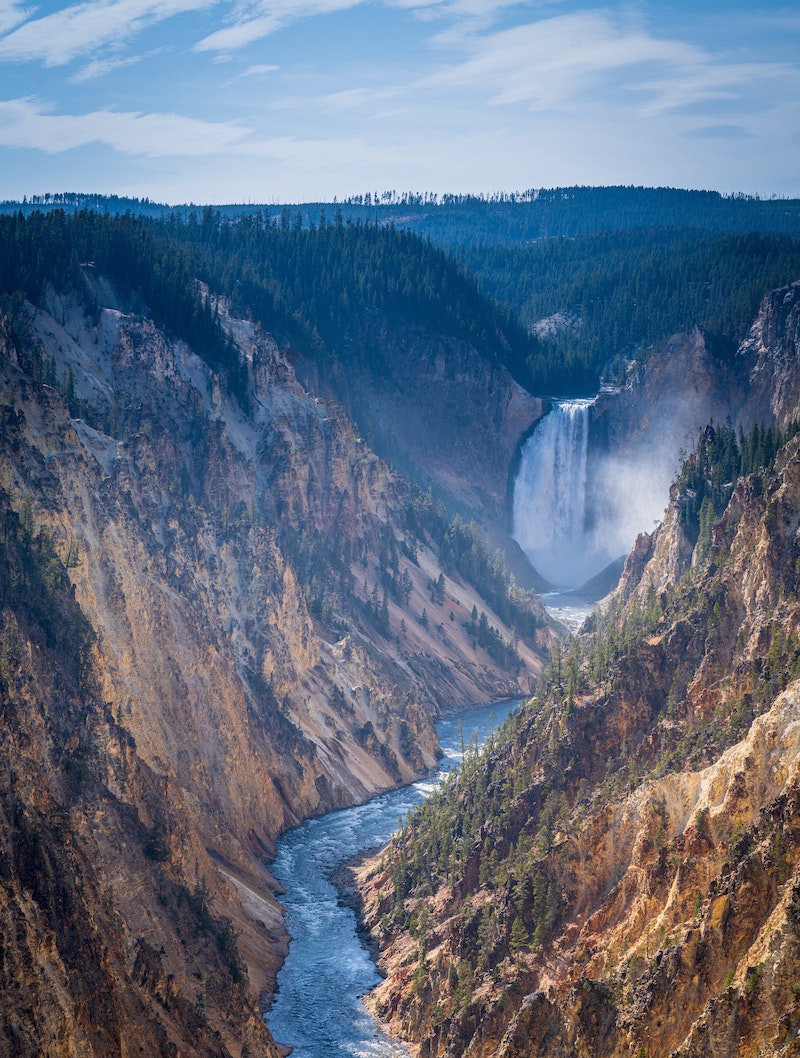 Celebrate 150 Years of Yellowstone National Park
If you haven't been to America's first national park yet, make 2022 the year you visit. Yellowstone celebrated its 150-year anniversary this March, with a program of symposiums, conferences, parades and other celebrations which honor the beauty and ecological diversity of this special place. You could spend a week exploring the terrain of Yellowstone, from kaleidoscopic thermal pools and explosive geysers to golden grassland and wide rivers, but if you're strapped for time prioritize hiking the rim of The Grand Canyon of Yellowstone––a pastel-hued canyon carved by the Yellowstone River. It's blessed with continuous overlooks to soak up the awe, including the breathtakingly beautiful and aptly named Artist Point.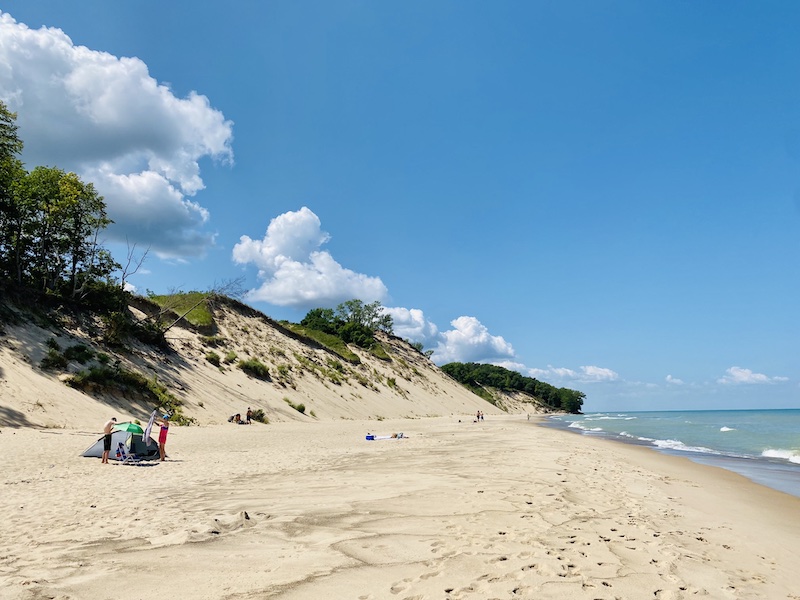 Discover Blissful Beaches at Indiana Dunes National Park
Time spent by the ocean provides a significant boost to our wellbeing, but jostling for space, competing speaker systems and guys hawking homemade cocktails can ruin the experience somewhat. For a less commercial, more chilled experience this year, consider a trip to Indiana Dunes National Park. Situated along 15-miles of Lake Michigan shoreline, the park boasts powdery golden sand framed by steep dunes (some up to 125 ft) etched with dog-friendly walking trails. With nine different beaches to choose from, you'll have no trouble finding a peaceful place to unfurl your beach towel.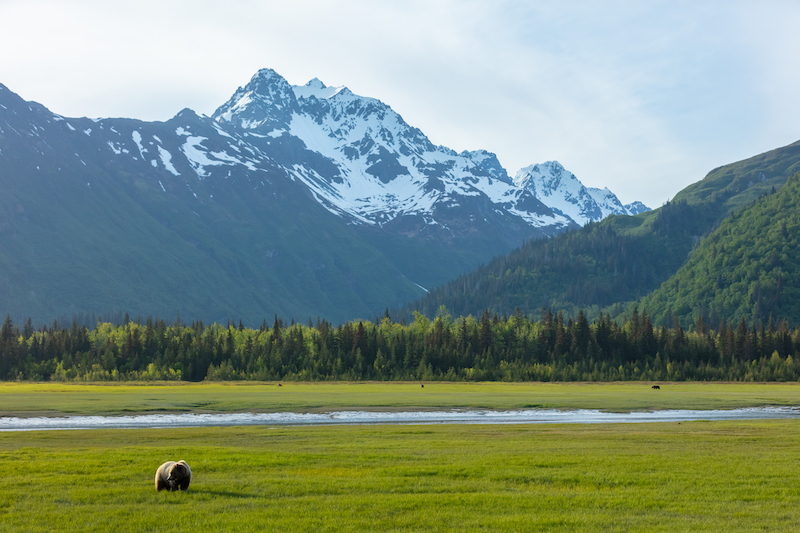 Go Bear Spotting at Lake Clark National Park and Preserve
Alaska's remote location and huge swathes of untouched wilderness make it an absolute dream for adventurers. Cruises to the beautiful Kenai Peninsula are set to make a comeback this year, but for a more sustainable and immersive experience of Alaska we recommend heading to Lake Clark National Park and Preserve. Thanks to its legendary salmon run, this four-million acre pocket of Alaska is prime brown bear territory, and now you can get a front row seat to all their activities at Natural Habitat Adventures' Alaska Bear Camp. Led by a team of bear naturalists, this four-night, once-in-a-lifetime experience provides guests with intimate proximity to one of America's most beloved species.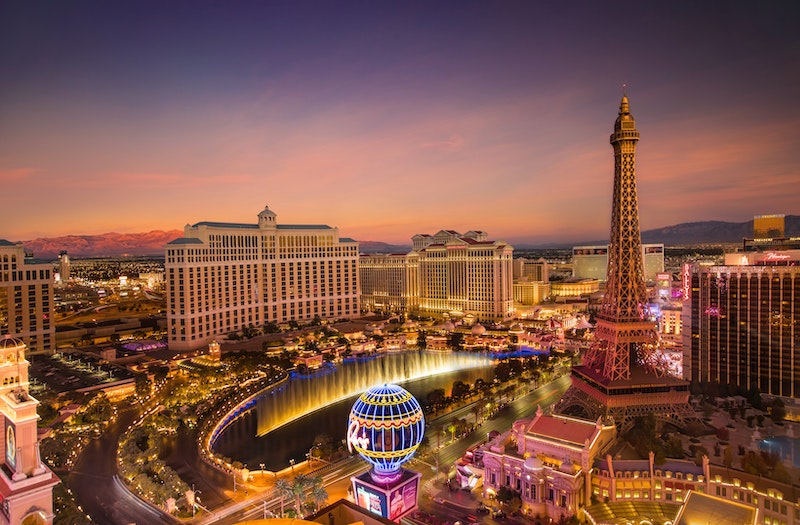 Catch a Show to Remember in Las Vegas
Those early pandemic photos of the deserted Las Vegas Strip are a distant memory two years on, as a plethora of new openings and exciting entertainment residencies bring visitors flocking to Sin City once again. Hot tickets include Adele, John Legend, Katy Perry, Carrie Underwood, Sting, Celine Dion, Lady Gaga and Usher. Peruse dates and book shows at the newly opened Resorts World Las Vegas, Caesars Palace, and (our favorite venue) Park MGM's Dolby Live.