How Will Wellness Retreats Evolve Post-Pandemic?

How Will Wellness Retreats Cater to Our New Health Priorities?
The self-care movement has truly reached its apex during the pandemic. It's week eight of the lockdown, and my home is slowly transforming into a makeshift wellness retreat. There are lunchtime sound baths on IG Live, streamed workouts, guided meditations, and extravagant nightly soaks in the tub. All meals are prepared with a side of sautéed greens, and the scent of lavender oil and palo santo wafts through the apartment.
As a journalist who's been writing about wellness (as well as travel) for the best part of a decade, I've witnessed the meteoric rise of the industry and the fatigue/backlash that accompanies it. Wellness is sometimes criticized for being too exclusive, for being full of pseudoscience, and for praying on people's insecurities. While those are fair points in some cases, I prefer to focus on the positive and meaningful aspects of wellness. The myriad practices, modalities, and products that comprise "wellness" are, in essence, about fortification. They ground and nurture us. They can be tools to mitigate aging, psychological distress, uncertainty, physical ailments, and illness. At a time when we feel incredibly fragile, both physically and emotionally, the world needs more wellness in every sense of the word.
Before the pandemic, wellness tourism was on track to be a $919 billion dollar industry by 2022. Even if you've never gone on a yoga retreat, the proliferation of wellbeing-related amenities at hotels – from pillow menus to on-staff personal trainers – won't have escaped your notice. I'm curious to see how heightened awareness of health in the wake of the pandemic translates to the travel industry. How will it alter the wellness offerings provided by resorts, and will there be a big uptick in vacations geared specifically towards health? To answer these questions, I spoke to Kevin Kelly, the CEO of Sensei, which includes Sensei Lānaʻi, a luxury retreat in partnership with Four Seasons and Nobu. Located on the Hawaiian island of Lānaʻi, Sensei retreats are run by a team of expert "guides," who customize the experience according to each guest's wellbeing needs and preferences.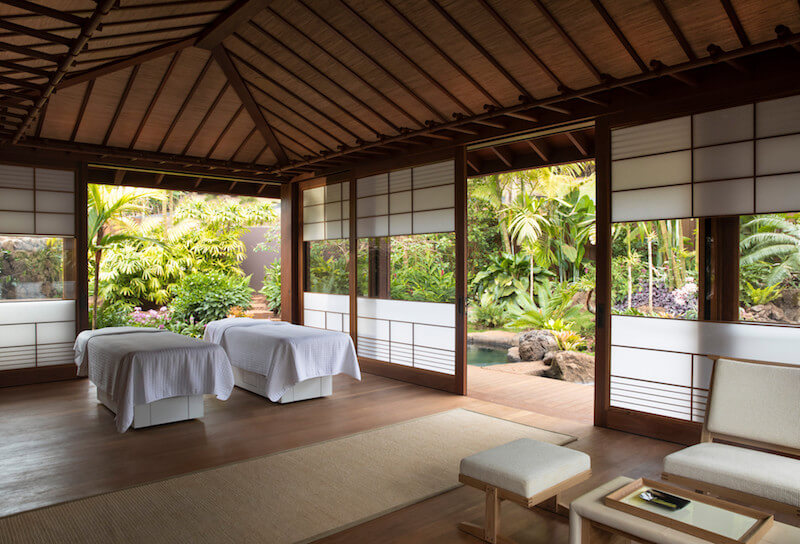 Esme Benjamin: How is your quarantine going? Where are you?
Kevin Kelly: I'm just north of Scottsdale, Arizona, in a town called Carefree. It's low density with rolling hills and pretty mountain views, so no complaints here.
EB: Tell me about Sensei and how it came to be
KK: The two founders are Larry Ellison, one of the most brilliant engineering minds in the world, and David Agus, a breakthrough oncologist. The two of them met through a mutual friend, Steve Jobs, and after Jobs' death, they started talking about the misinformation about what health is, what fitness is, what nutrition is. Coincidentally, Larry happened to buy the Hawaiian island of Lānaʻi, and they decided – why don't we take our shared vision through a shared tragedy, and build a company based there that can help the world grow well. Sensei's sustainable farms and retreats are an expression of their commitment.
EB: Is there a set wellness program at Sensei, or do people pick and choose what they're interested in?
KK: We have developed a series of programs around movement, nourishment, and rest, and we've placed it in one of the most beautiful private botanical art gardens in the world. Each guest fills out a pre-arrival questionnaire denoting what they're looking for – to relax, get fit, address sleep issues, lose weight – and our guides (a team of wellness experts, many with PhDs) communicate with each other and build individual itineraries for each guest. Once people get to the resort, they might realize they need something different that what they originally thought. We're all so busy with the demands of life and deadlines that when you finally quiet down, and you're in this nurturing place, you start to get more clarity about what you need, and we try to respond to you. So there's really this unfolding and constant curation of your experience.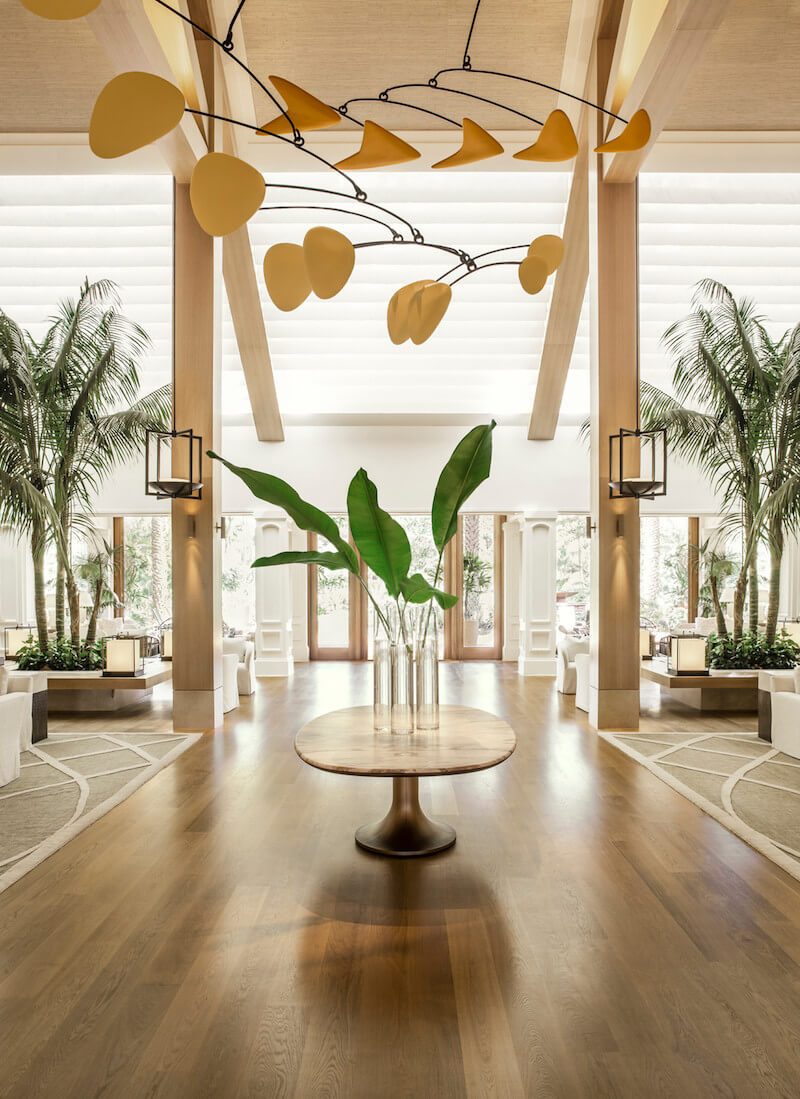 EB: Have you recalibrated your retreats in light of COVID-19?
KK: Until there's a vaccine, we're navigating a high-touch industry in a society that wants less touch. We won't stop doing wellness; we just have to do it differently. Everybody just invested 30-60 days in lockdown trying to stay safe, so we have to solve the safety part of the equation first and foremost. Some of that we can control by creating better protocols and systems, maybe figuring out how to tie in testing. Our technology, analysis, lectures, and on-boarding with our guides - we have to beef it up or reconfigure all of that. But we can't control which airport you're coming from, what you were doing before you got here. There are variables we are still figuring out.
EB: Do you think you'll do any specific programs that are explicitly geared towards building up the immune system?
KK: We're looking at that. The good news is we have access to David, who is actively consulting both on television, for institutes and the government regarding COVID-19. But healthier living is ultimately building the immune system, getting ample sleep is building the immune system, putting the right nutrition in your body is building the immune system. We have to be prepared to answer specific questions guests may have regarding coronavirus, but our entire retreat is already about building your immunity.
EB: Wellness tourism is a huge industry, and some of it is focused specifically on fitness or rest and relaxation, but I have noticed more doctor-created programs like yours emerging, and those seem like they'll be particularly well-positioned to help people amid coronavirus.
K: As studies are published around COVID, we will adjust our programs. We have the benefit of David, so we think we have some uniqueness around our evidence-led approach, but we retain the heart-felt elements of wellness, because that spiritual quality, that emotional experience should not be undervalued.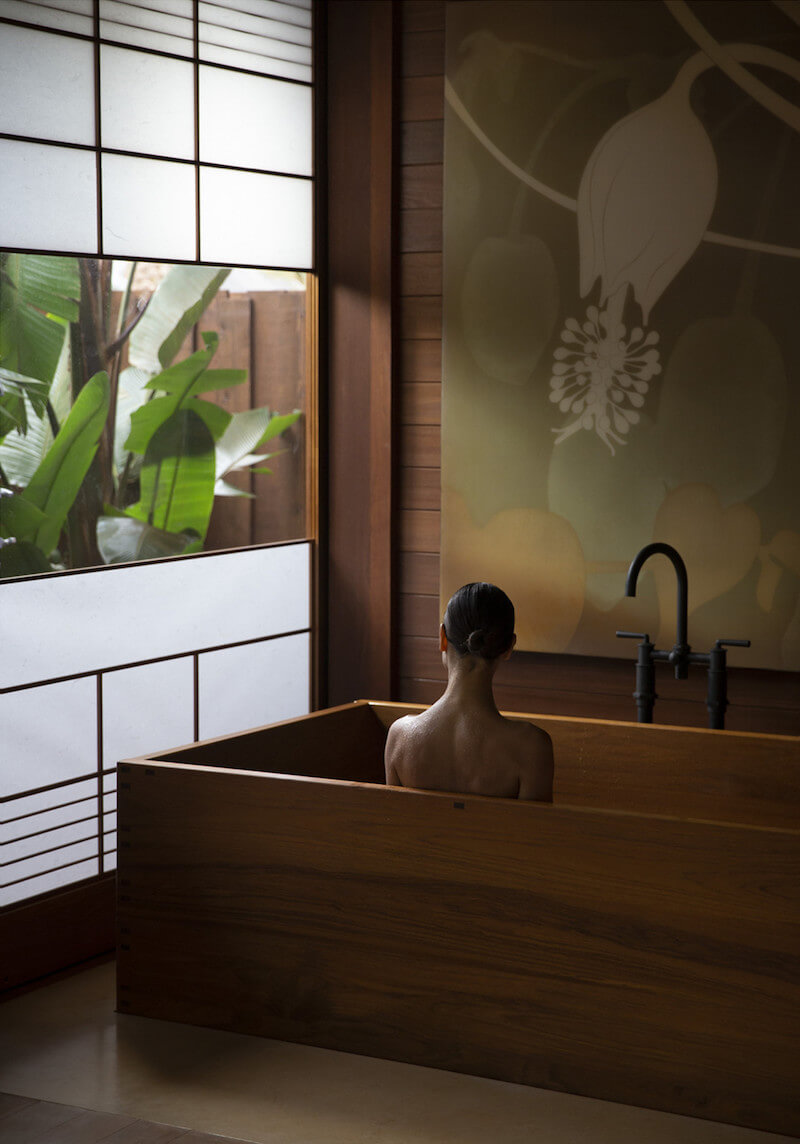 EB: You talked earlier about providing peace of mind through a sense of safety. Mental health and self-care have come to the fore since this pandemic, for obvious reasons. Are there any plans to focus more on that aspect of wellbeing at Sensei?
KK: We're not looking at clinical mental health at the moment, but I will tell you the secret formula to setting up a wellness retreat. Your guides have to be the best in class - they must know how to demonstrate knowledge and apply the program. That's giving people a confidence level in the left brain, the logical side of the brain, that these people know what they're talking about. When you do that, people start to relax. And as they start to relax and trust, they move into the right, emotional side of the brain. That emotional safety is a catalyst for change. We don't put it in the brochure because it's too ethereal, but in the wellness business, we always understand it's part of the formula.
EB: Do you think wellness travel will surge in popularity when we come out of this?
KK: Yes, I do. Travelers are going to get more sophisticated because they're all practicing some kind of wellness at home. Sensei uses the hotel model as a delivery system for our wellness programming, but the hotel industry thinks wellness is kind of a bolt-on - add a yoga class in the morning or some nice gym equipment. We're substantive and serious about it, and travelers are going to gravitate towards that because they are more experienced with their own practices now.
While we're going to see a drop in GDP of the world for a while, wellness was a 4.5 trillion industry, and when the GDP gets healthy again, it will probably even jump to 6 trillion within a few years. If anything, our awareness of wellbeing has been amplified by this experience with COVID, so we have to prepare for business growth in the future.
Visit Sensei.com