SOJRN, the Study-Abroad Program For Remote Workers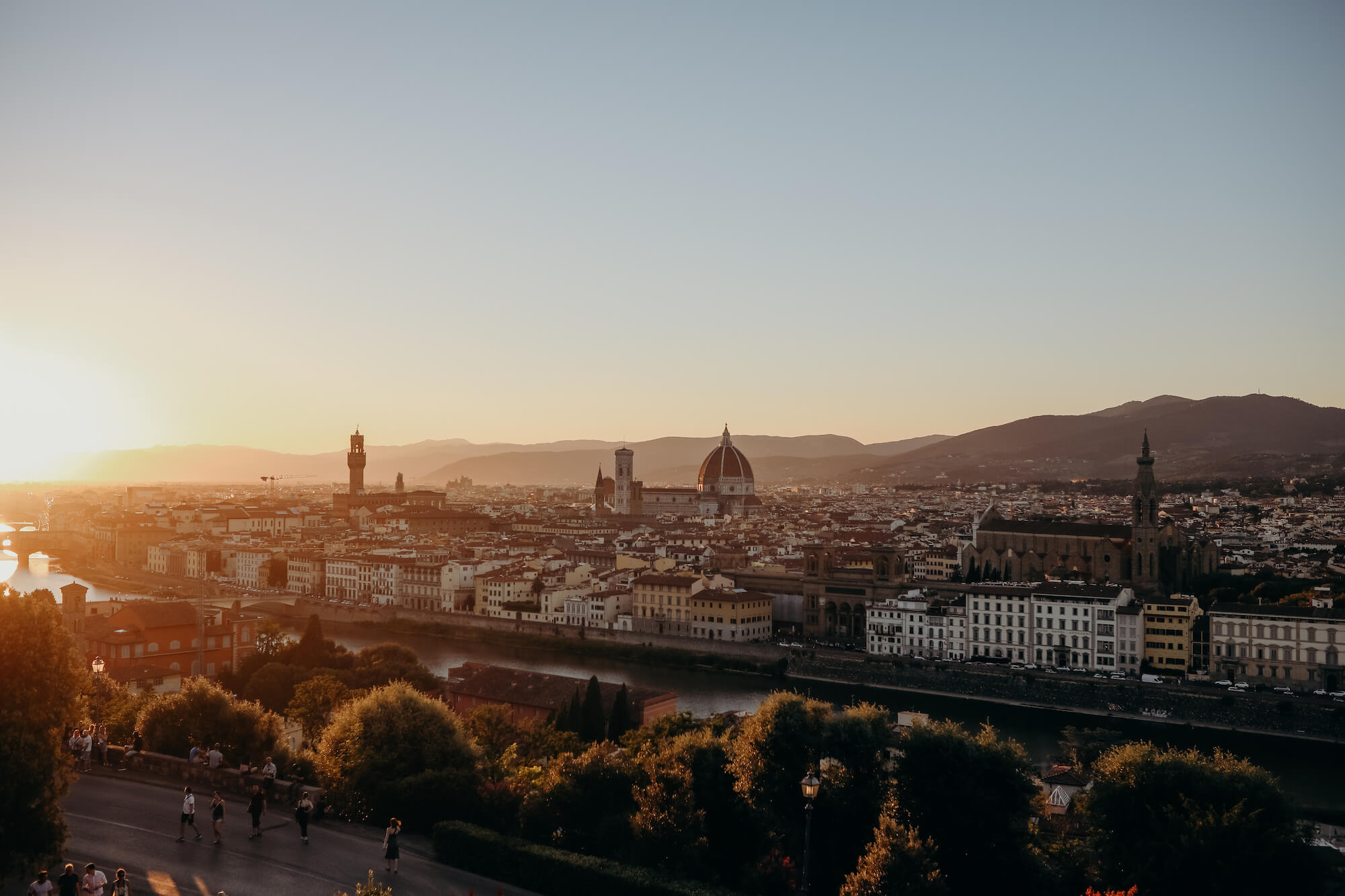 Sojrn, the "Study-Abroad" Program For Remote Workers
If there's one thing that keeps us moving forward and sustains us through life's stagnant or difficult periods, it's the notion of potential. The potential that wonderful things lie ahead. The potential that everything will work out in the end. The potential of what we might do and who we might still become.
Potential has been hard to come by in the past year, but as vaccine doses go into more arms every day it's poised for a comeback. I have a hunch that the types of trips we take in 2021 will help us explore our potential – to learn, to connect, to achieve, to challenge the status quo.
My interviewee this week is helping travelers do all of the above. I first spoke to Tara Cappel, the founder of For The Love of Travel (FTLO), back at the very beginning of the pandemic, when we discussed the importance of sustainable travel in the post-pandemic future. In the interim, she's launched a new, very timely offering. It's a "study abroad program for adults" called Sojrn, which takes remote workers to a foreign place for a month, secures them accommodation and a work space, and provides opportunities for learning during their free time. The curriculum of activities connects to the destination: wine in Tuscany, fashion in Paris, art & architecture in Barcelona, cuisine in Mexico City, philosophy in Athens, wellness in Bali, Spanish in Medellin. Check out the full list here and get inspired to explore your potential this year.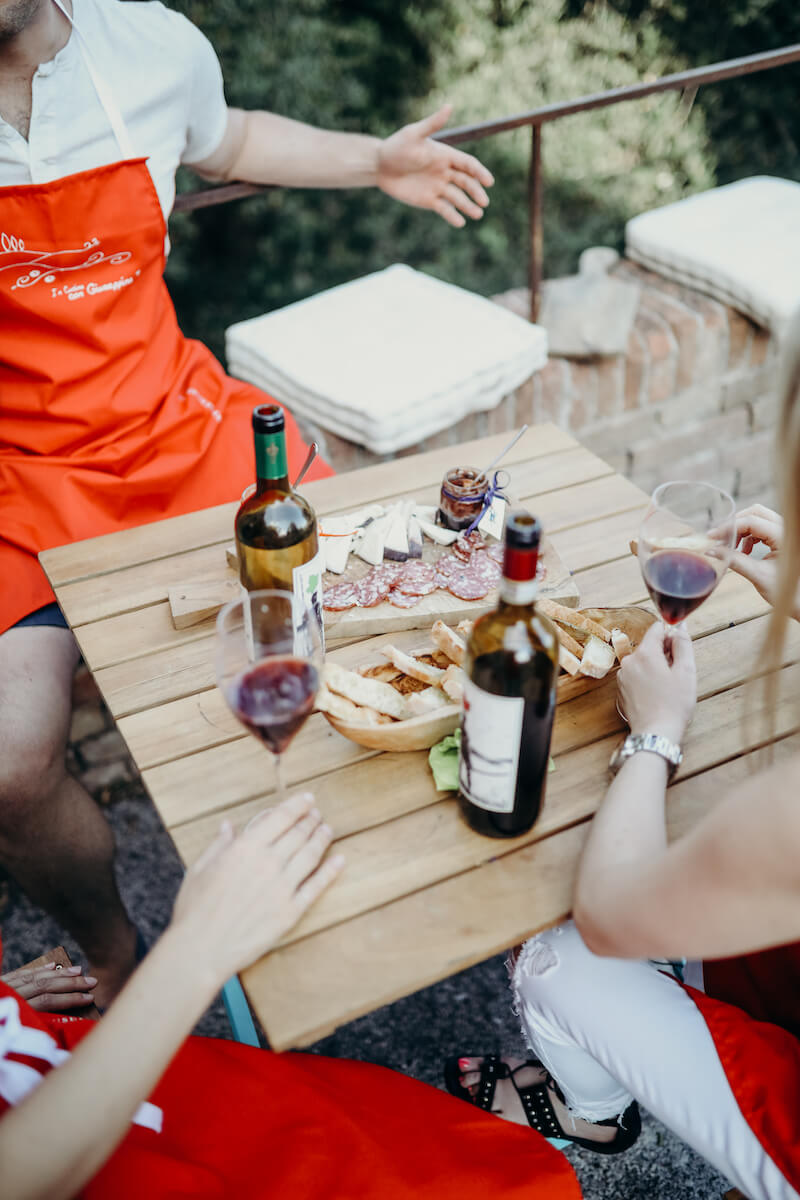 Esme Benjamin: The last time we spoke it was the beginning of the pandemic. How have you been since?
Tara Cappel: Last time we spoke I was still fairly optimistic that travel would come back in 2020, and I was very wrong. Eventually, I really had to face the music, furlough some of the team and focus on selling 2021 trips. In the downtime I started to think about how the pandemic would affect the way people live and travel in the long term. The initial thought process around Sojrn was – what might people be looking for if they can work remotely from anywhere? The other part was the opportunity the pandemic presented for the discovery of passions and interests. Sojrn is really about going somewhere for a longer period of time and creating the space to focus on topics that interest you. And to learn about those with the destination as your textbook.

EB: It feels like 2020 was a bit of a lost year. Everything came to a grinding halt and little progress was made, so not only are we wanting to travel, we're wanting to learn new things and improve ourselves – to believe in our own potential again. Can you explain the concept of "chapters?"
TC: The chapters are a combination of the destination and the theme. We chose themes that were relevant to that place – philosophy in Athens or design in Stockholm – because we really wanted the destination to be the teacher. With Sojrn we have solved all the logistics for you and you have a community you can connect with who are also interested in this topic, but it's more about independent exploration than an FTLO trip. You have your work to do and then in your free time you have this menu of activities to learn about the topic and discover the culture and destination through the lens of the theme, too.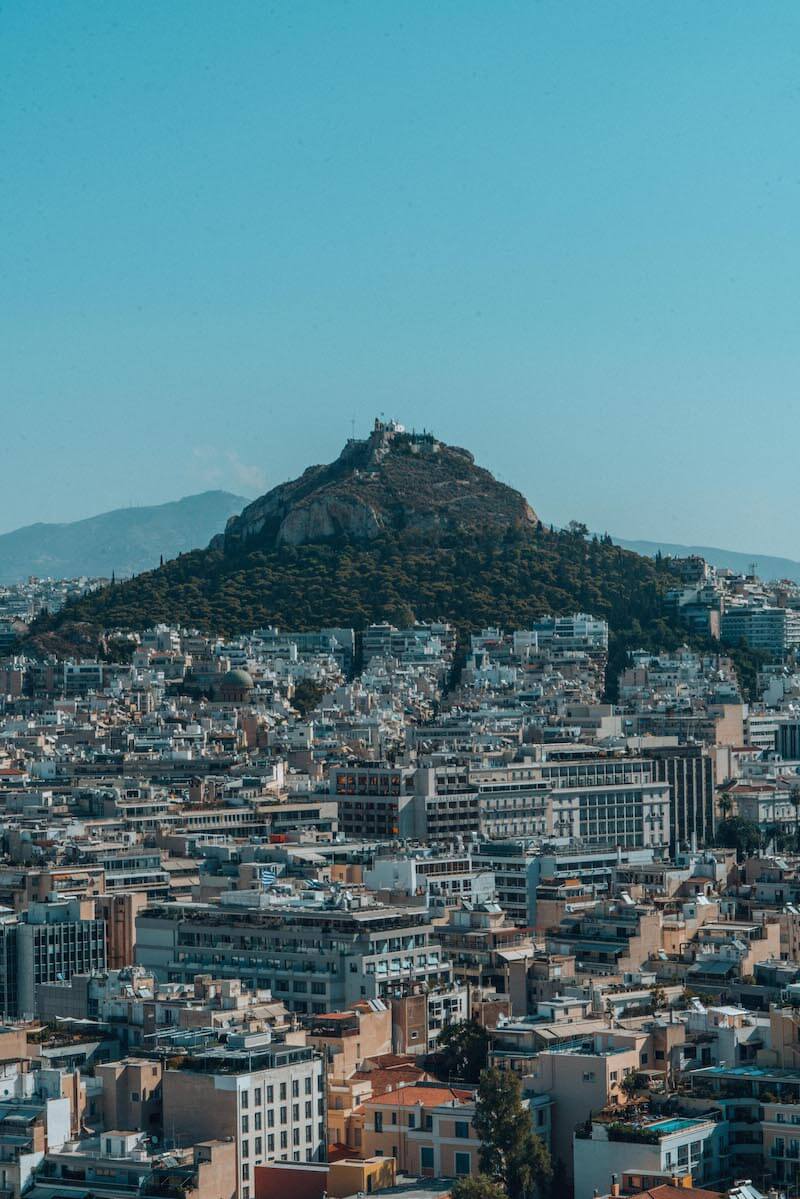 EB: You touched on remote work already but are there any other lessons or readjustments from the pandemic that inspired Sojrn?
TC: The pandemic really illuminated that life is short and we are so blessed to have options. I think people are going to appreciate their lives outside of work more. Also, as we spoke about last time, it's illuminated the importance of taking care of the environment and our communities. I hope it will move people more towards sustainable, slow travel, and Sojrn is part of that.
EB: I think we will go on longer trips, less often. And while I don't think that corporate America will suddenly give employees unlimited vacation days, at least with remote work we can enjoy more flexibility and the opportunity to spend more time getting to explore a new place through programs like Sojrn.
TC: Absolutely. If you think about the week-long vacation, it's really a terrible model in general. By the time you've relaxed enough to enjoy yourself you're already stressed about the work waiting for you when you get back. So if you can extend the trip to three or four weeks you have the time to feel part of the community, find your favorite local coffee shop, walk about without Google Maps. And even if you're working during the week you have the weekend to travel locally and explore tiny towns you would have never set foot in if you'd only been there for a short break. I don't think everyone is about to become a digital nomad. People will continue to have a home base, but I think they might explore new bases periodically.
EB: What are some of the logistical things you had to consider for Sojrn?
TC: Logistics for FTLO cover a lot of transportation and group meals and things like that, which we took out for Sojrn to keep it affordable. Logistically, Sojrn is much more independent and self-guided. We take care of accommodations and finding you a work space with WiFi, we have a "water cooler" partner cafe where you're kind of like a local from day one, and we include one activity a week, but then the rest of the curriculum is entirely optional. Guests can book activities separately and do them whenever is most convenient for them.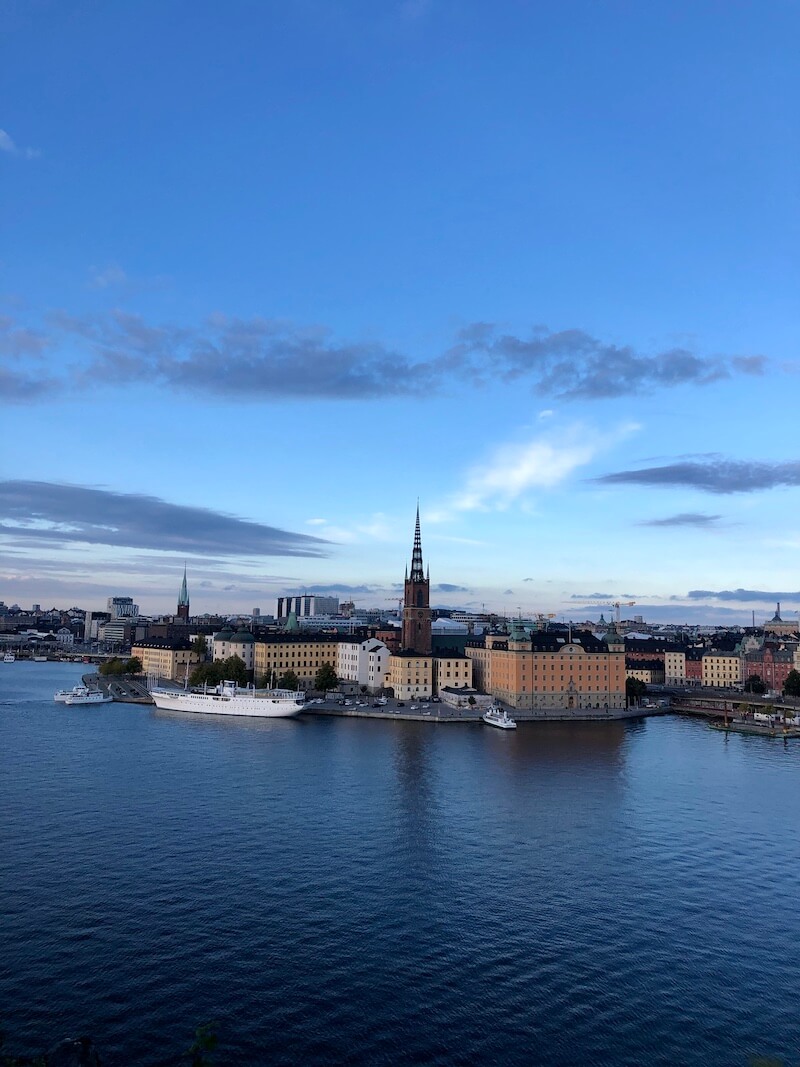 EB: What are examples of activities that people can do?
TC: This is my favorite part. In Tuscany we have a winery visit where you go experience the vineyard and meet the winemakers, or a wine pairing workshop with a local sommelier. In Stockholm we have a "design and drinks" night where you do a bar hop through these carefully selected bars that are very design-forward. For philosophy in Athens we have a workshop that takes place in the space which was once Plato's Academy.
EB: A lot of the trips are scheduled for fall 2021. How confident are you that travel will be up and running smoothly by then?
TC: I am cautiously optimistic. With the vaccines becoming more widely available I'm hoping there will be safe, responsible ways to move across borders. I am hopeful and I also think even if logistically it's more difficult, like there are testing corridors or specific requirements you have to execute before you're able to go, going for a month makes it worthwhile versus, say, a three-day trip.
EB: It's also pretty affordable for such a long trip. What does the cost cover?
TC: It depends on the accommodation tier. We've tried to accommodate as many budgets as possible, so $2,500 for four weeks is the most affordable option for a room in a shared apartment or basic hotel, and it goes up to $6,000 if you're looking for luxury accommodations. That cost includes housing, a workspace, access to a partner cafe with wifi, connection to the program community, a welcome and farewell meal, one themed activity per week, access to a list of vetted optional activities and help booking them, help with pre-trip logistics and planning, and a host who is there to troubleshoot and be your local friend who knows all the good things to do. We also are partnering with a company called My Place which can help you rent out your home while you're gone, which helps offset the cost of the program as well.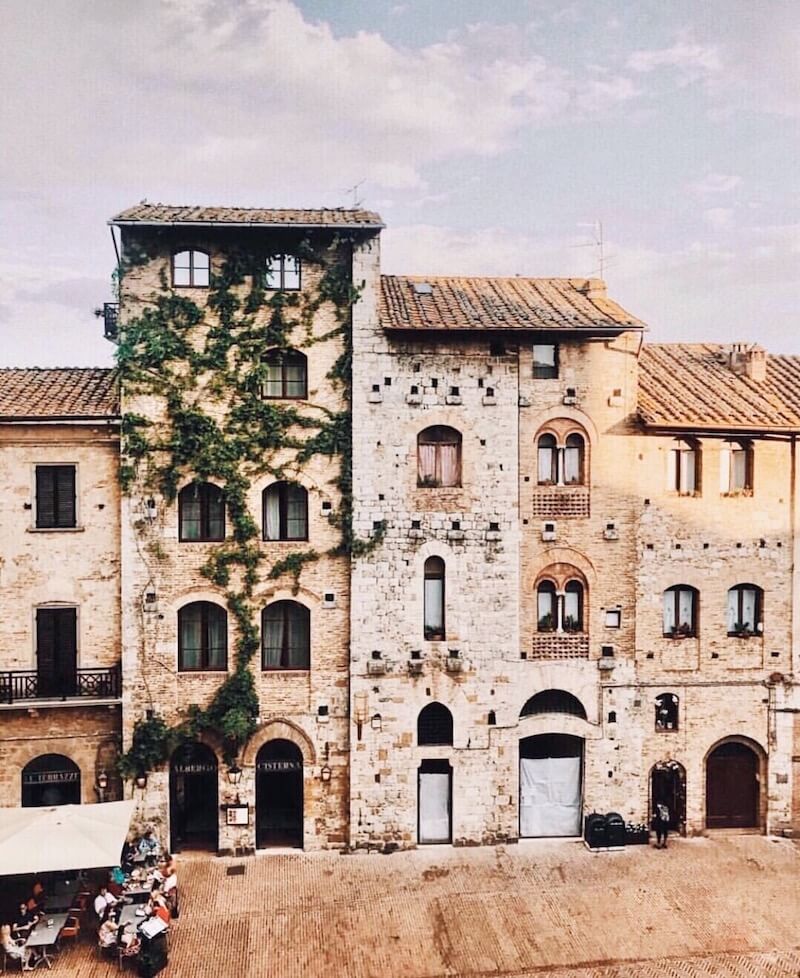 EB: What are your hopes for 2021?
TC: This idea of cross-cultural understanding and getting out of your bubble has always been the true north of FTLO. I really feel that Sojrn is the natural progression of that and it's been enabled by the changes in society because of the pandemic. So, as difficult and as heartbreaking as this experience has been, I really do hope there are positive outcomes from it. I'm hoping slow and sustainable travel is one of them. I also hope people will continue to create space for the things they are passionate about, and not wait for retirement. That's what we are trying to do with Sojrn - normalize taking a chunk out of the year where you focus on your passions, and your boss and society are ok with it. That doesn't mean you have to unplug from your job, but you still get the chance to prioritize other things that make you happy.
Visit sojrn.travel