The Case For Traveling Sustainably in a Post-Pandemic World

The Case For Traveling Sustainably in a Post-Pandemic World
How will we show up in the world after coronavirus?
There's a self-soothing technique I used to employ BC (Before Corona) during particularly abrasive commutes on the New York City subway. Instead of quietly seething at the woman who refused to move down inside the car or the guy casually playing music without headphones, I tried to remember that every single person in that carriage was grappling with invisible struggles, both past and present. By imagining what my fellow passengers might be enduring, simmering anger was quickly replaced by empathy.
Right now, we don't have to imagine the struggles of others – we know them well. Ever since this crisis began, I've found myself wondering at regular intervals, when was the last time the whole of humanity was laser-focused on the same single issue? Around eight billion people – from your next-door neighbors to the family living in a Mumbai skyscraper – are experiencing the same concerns and anxieties, the same hopes and prayers. If there's one good thing to emerge from this pandemic, I'd like to think it will be an abundance of compassion for our fellow humans and for our planet (which evidently is thriving now that we – its most obnoxious passengers – have quieted down).
When travel resumes, will we be more aware of the way our tourism is impacting the places we visit? Will we support the small proprietors and book with travel companies that prioritize sustainability? Will we care more about engagement with local communities than engagement on our Instagram posts? I really believe we will.
For this week's interview, I spoke to Tara Cappel, founder of For The Love of Travel (FTLO) - a company that takes small groups of travelers on thoughtfully created trips around the world, connecting with locals and exploring sustainably. We chatted about her lockdown life in Baja California Sur, Mexico, the ways FTLO is continuing to support local partners throughout the pandemic, and how hope is maintaining the momentum of the travel industry.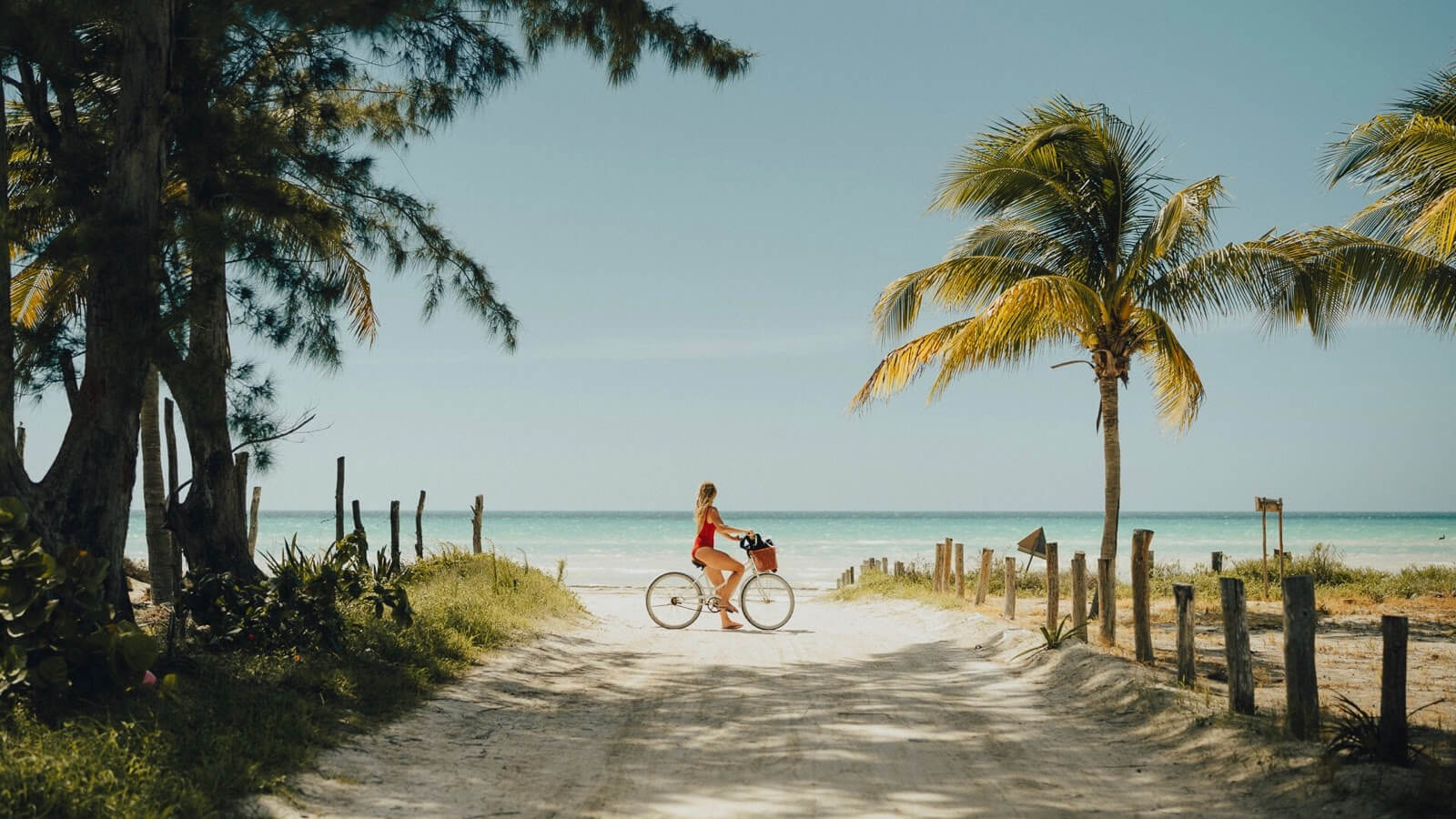 FTT: Firstly, tell us about FTLO. Why did you start the company?
Tara Cappel: I started FTLO four years ago. I really wanted to help people who hadn't done a lot of traveling and were a little intimidated by the idea, to get out and see the world. Like many, I believe travel has such massive psychological benefits in terms of empathy and cross-cultural understanding.
FTT: Your family is in Idaho, but you're self-isolating in Mexico right now. Why did you make that choice?
TC: I'm kind of a hypochondriac, so after the first confirmed case in New York, where I live, I booked a flight departing 36 hours later. I'm in Baja, Mexico, with my sister, in the house my dad is building. The house isn't totally finished, and we've had projects to do to turn it into more of a home rather than an empty construction site, but I feel so grateful to have open space around me and to be able to focus on other things besides risk of infection. My family is in Boise, Idaho, but I didn't want to risk infecting them, especially because my dad and grandma are at high risk for serious complications.
FTT: It's a strange time for the travel industry. What have you been focusing on in terms of the business?
TC: One of the pillars of FTLO is sustainable travel, so we work directly with the locals and support mom-and-pop shops where possible. We've developed relationships with these people over the last couple of years, and they're like our family. In many of their countries, like Colombia or Mexico or South Africa, the government doesn't necessarily offer any financial support. To help, we are launching merch, including a "For The Love of The World" hoodie that's perfect for sheltering in place. Half the proceeds go to help small proprietors while their livelihoods are struggling.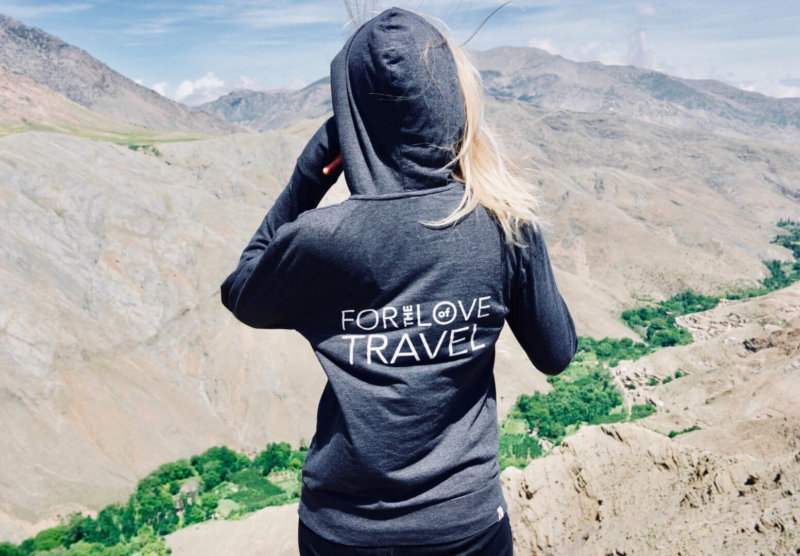 FTT: I love that FTLO has such an emphasis on sustainable travel and supporting local communities. Do you think we'll see people prioritizing that way of traveling when we emerge from the pandemic?
TC: I hope so. I think the pandemic will highlight how interdependent we are as a world. If we don't focus on sustainability, then income inequality is going to get worse and areas affected by climate change are going to see increased volatility, which in turn will impact travel. Hopefully, it will inspire people to put more of a premium on sustainable travel because without money staying in local communities, you erode the fabric of those communities. I grew up in a popular tourist town called Sun Valley, Idaho, where the local government was smart enough to put restrictions on chains coming into the town. It gave me an understanding of how tourism affects the livelihood of places, which is something I hope the greater traveling population will care about when we emerge from this.
FTT: We just did a traveler mindset survey with 500 respondents, and when we asked what they would be willing to pay extra for after the pandemic, a large number said they would want to know locals are benefiting directly from their tourism.
TC: That makes me so happy because I know when it comes down to paying 10% more, it's hard when they're not able to identify exactly where that 10% is going. But I think knowing how much people are struggling right now around the world is helping to "put a face" to that issue.
FTT: How is the pandemic affecting the local partners you're in touch with in their respective countries?
TC: Pretty drastically in some places. Our trip leader in Colombia – we do a rum tasting at his brother's bar, and he might lose his bar because he can't afford the rent. In South Africa, they're really struggling. For so many, their income is very tip-based, so it's directly correlated to how many people they interact with every day.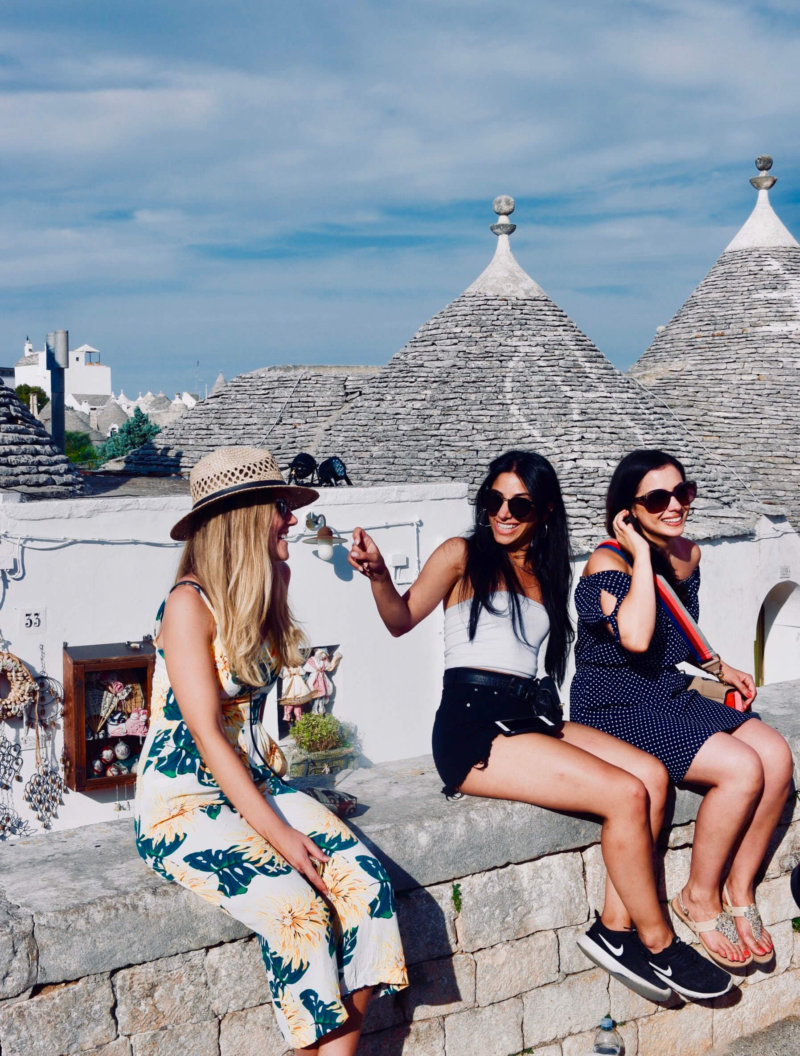 FTT: Another thing that came out of the survey was people being willing to spend more money to get 24/7 travel support. Your trip leaders seem to fill that role, in a sense. Somebody who speaks the local language, knows the culture and will look after you to the best of their ability.
TC: That was actually illuminated recently on our South Africa trip in March. Once the US administration advised that everybody should be prepared to shelter in place, we ended the trip a day and a half early. Some of our travelers couldn't get out on that first day, but our trip leader was amazing. Technically, that was his day off, but he still showed up for them and made sure they had everything they needed.
FTT: For anybody who wants to start prioritizing sustainable travel and supporting local communities once they get back to traveling, what's your advice?
TC: An immediate thing you can do is postpone, don't cancel. Hope is a really powerful sentiment, and knowing that people will come back is a huge comfort. And if that means that you hold a credit with a travel company, I think that's super helpful. We've continued to pay our trip leaders as much as we can afford for trips that got postponed. Keeping that momentum going is so important.
Visit ftlotravel.com