Road Trip Inspiration for Summer 2020
Road Trip Inspiration for Summer 2020
For those itching to travel – especially those who have been sequestered in the city – a road trip is the key to a much-needed summer vacation.
Northeast U.S.
Route: NYC > Upstate NY
Destination: A 2.5-hour drive from New York City, you'll reach the forest-blanketed mountains of the Catskills. It's a great option for city-dwellers seeking a few days of fresh air, hiking trails, and rivers for fishing and paddling.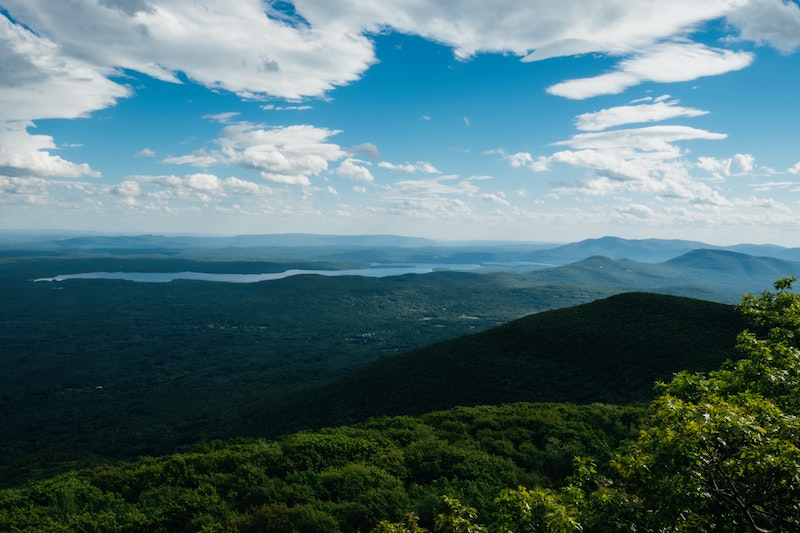 Where to stay: Those seeking quaint accommodations with little to no exposure to other guests can book a room at one of  The Roxbury at Stratton Falls'  seven new, whimsical cottages (the decor of each has a fairytale-esque feel, right down to the unique tap faucets). Explore the property's private waterfall trails and nearby, millennia-old Stratton Falls.
Safety measures and service tweaks: The Roxbury at Stratton Falls currently provides exterior access for all their new Tower Cottages and the Roxbury Motel. Other safety updates include: contactless check-in, deep cleaning in rooms using an electrostatic gun and UV Germicidal Surface Sterilizer, hand sanitizing stations, branded face masks in all rooms, fresh sheets and towels on request, a la carte breakfast to eat in-room or outdoors, food and beverage deliveries from local restaurants and distilleries.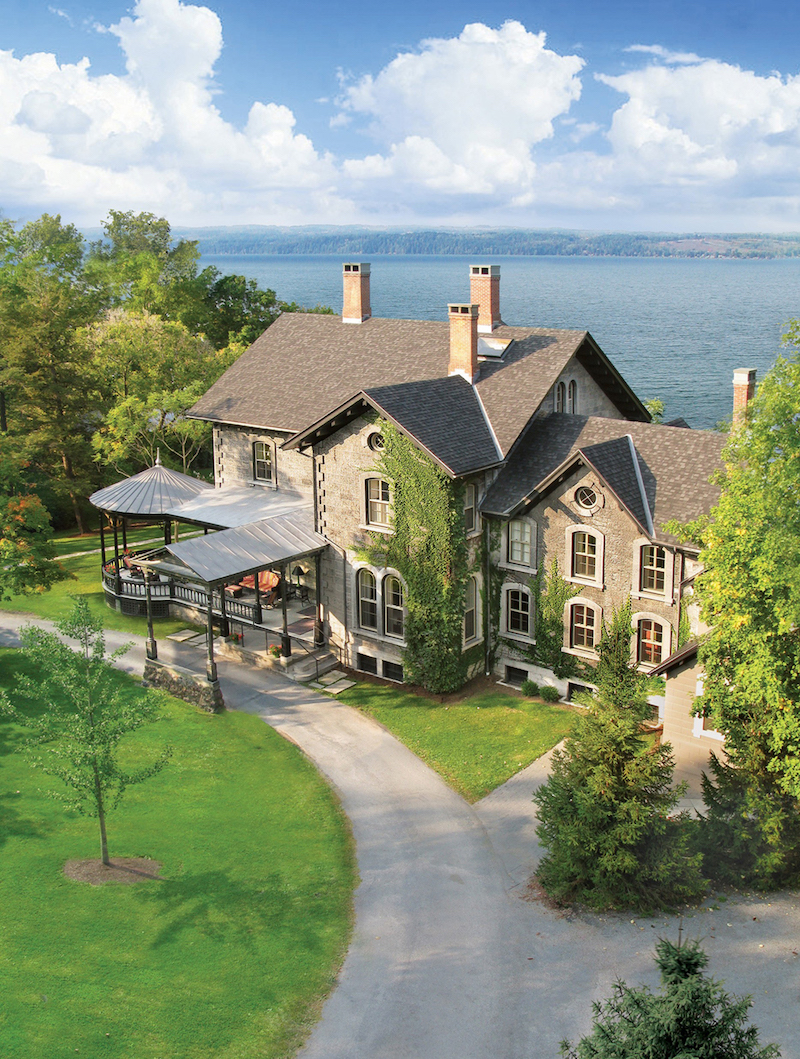 Destination: If you're willing to drive a little further (around five hours from the city), the postcard-perfect village of Aurora puts you on the doorstep of The Fingerlakes region's wineries and vineyards.
Where to stay: Once a stagecoach stop for the Wells Fargo express, the  Inns of Aurora is a luxury boutique hotel situated on the banks of placid Cayuga Lake. Accommodation options include full-property buyouts or spacious rooms in one of five impeccably decorated residences, complete with innkeepers. Start the day with a private restorative yoga and meditation session led by the hotel's Director of Serenity, then go kayaking, painting, or take a historic walking tour of the village.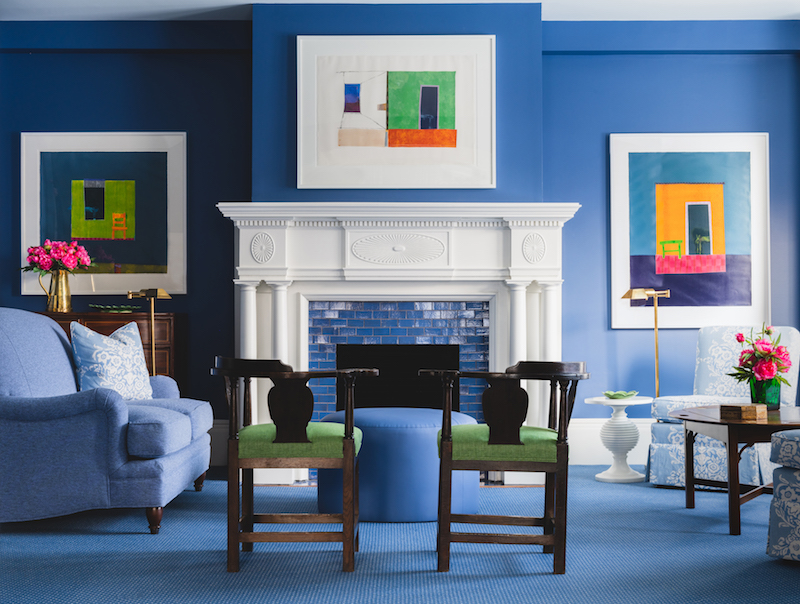 Safety measures and service tweaks: The resort reopened on May 1st, with new protocols to maintain social distancing and meet the new standards of hygiene and cleanliness. Examples include the suspension of turndown service, daily disinfection of guestrooms and all public spaces, and requiring staff to wear masks at all times, and to-go farm-to-table meals from the property's main restaurant. Full details are available here.
The Inns of Aurora has also shifted their accommodation model to allow full buyouts of three of their five Inns – available at a base price and with the option to include customizable amenities for an extra cost (think private chef service or fridge stocked for guests before arrival) For those who wish to bring four-legged family members, the resort has also shifted their policy to now allow pets. 
Route: Boston, MA > Newport, RI
Destination: It's only a short 90-minute jaunt from Boston to Newport, Rhode Island – a pretty port city situated on Aquidneck Island, famous for its Gilded Age mansions and annual regattas.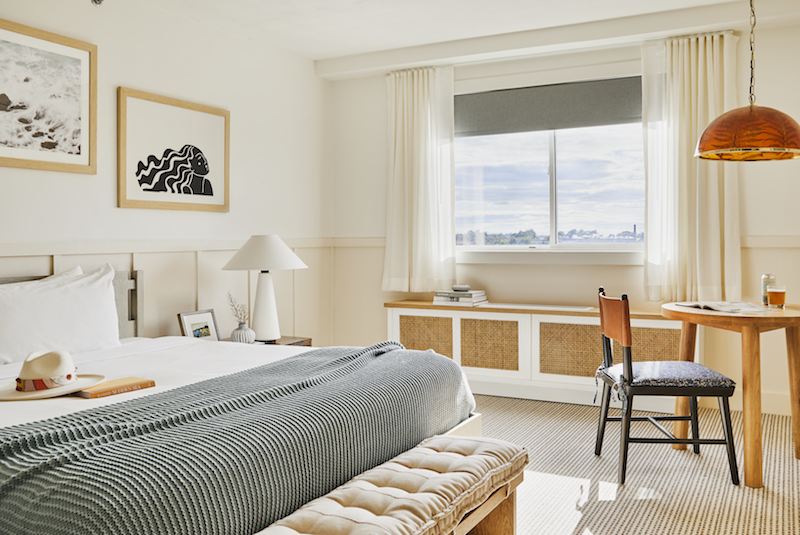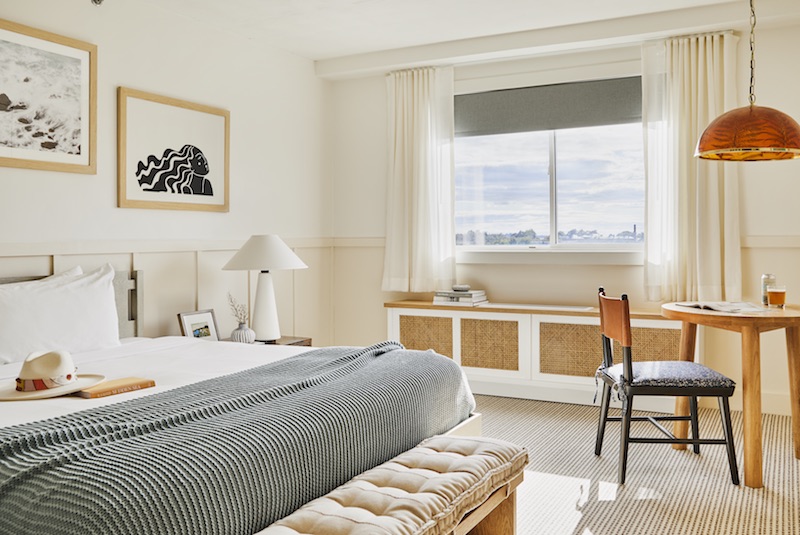 Where to stay: The Wayfinder Hotel is steeped in the history and culture of Newport. Everything from the artwork to the bathroom amenities and the food are from local artists, makers, and chefs. The hotel can assist with curating local immersion experiences for guests, including Polo lessons, oyster fishing, and sailing excursions,  complete with a lobster bake.
Safety measures and service tweaks: The Wayfinder Hotel has already made shifts to their guest experience in an effort to help people feel safe as they begin their first summer getaways. These updates include: curbside check-in service and keyless guestroom entry, socially distanced dining at their Nomi Park restaurant, and bagged/boxed meal options for beach trips and picnics.
Southeast U.S.
Route: Charlotte, NC > Asheville, NC > Bristol, VA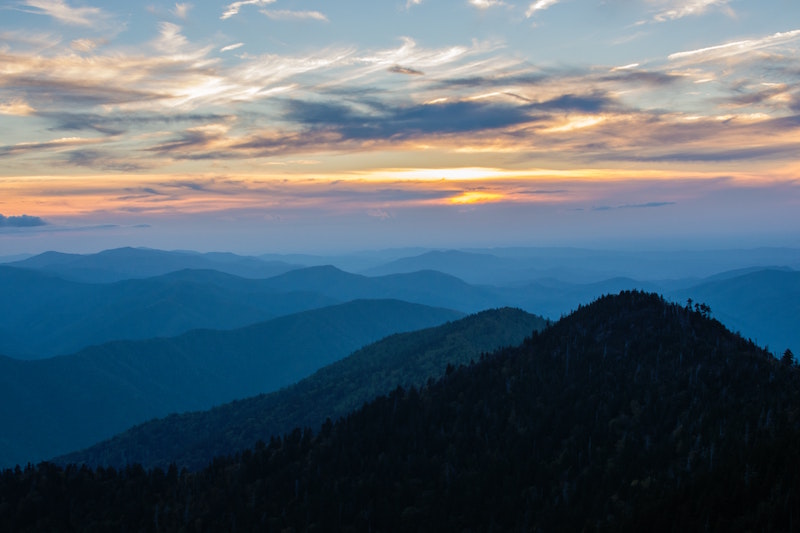 Destination: From Charlotte, NC, it's a little over two hours to the bohemian mountain town of Asheville, with its craft breweries, top-notch BBQ, and easy access to the Great Smoky Mountains National Park.
Drive a little way north, and you'll reach Bristol, Virginia – the true birthplace of country music. The city, which straddles Virginia and Tennessee state lines, is conveniently located for fly fishing and whitewater rafting near the Appalachian Trail and Cherokee National Forest.
Where to stay: In Asheville, book a stay at The Foundry Hotel, a historic restoration of the former steel foundry located in the Block neighborhood. In Bristol, try The Bristol Hotel, which is housed within the town's old executive plaza building in the heart of the downtown area.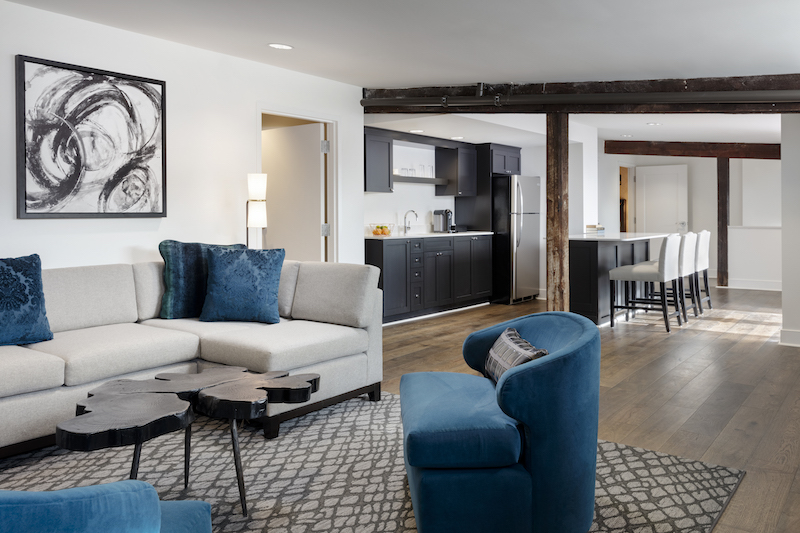 Safety measures and service tweaks: The Foundry Hotel is currently open, and has implemented new policies to accommodate social distancing and standards for hygiene and cleanliness, including halting amenities like champagne upon arrival, nightly turndown, and Tesla house car services. Staff will be conducting hourly cleanliness sweeps through public spaces, plastic guards will be installed at check-in desks, and the hotel will increase the use of Hilton digital keys, per-party elevator service, and guestroom seals prior to check-in.
The Bristol Hotel's new policies include: rearranging the lobby for social distancing, paperless registration/check-in, limiting the number of guests in elevators at one time, take-out only options for on-site dining, and increased frequency of cleaning high-touch surfaces throughout the property. Find the hotel's full list of updates here.
California
Route: Los Angeles > Sonoma County, CA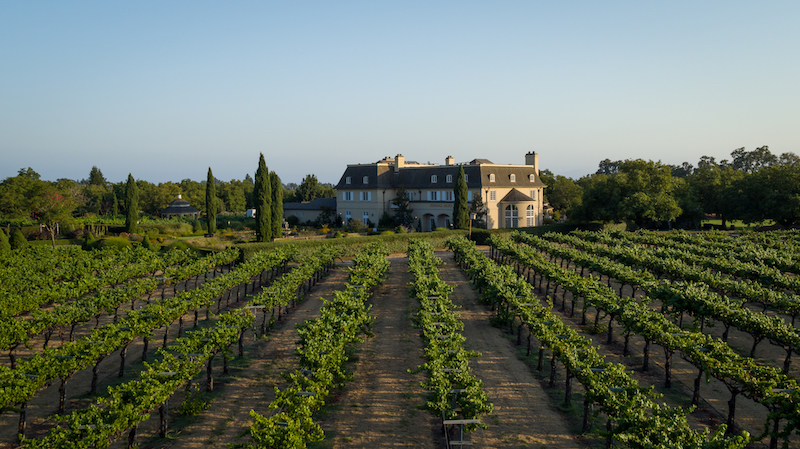 Destination: Venture up Highway 1 until you reach Sonoma County. Tucked between the Pacific Ocean and Napa Valley, the region's perfect climate and distinctive terroir make it a go-to destination for wine lovers. Kendall-Jackson Wine Estate & Gardens recently reopened its tasting room and outdoor patio in May, and now offers curated  food & wine pairings (an affordable $55 per person) with lawn activities like bocce ball.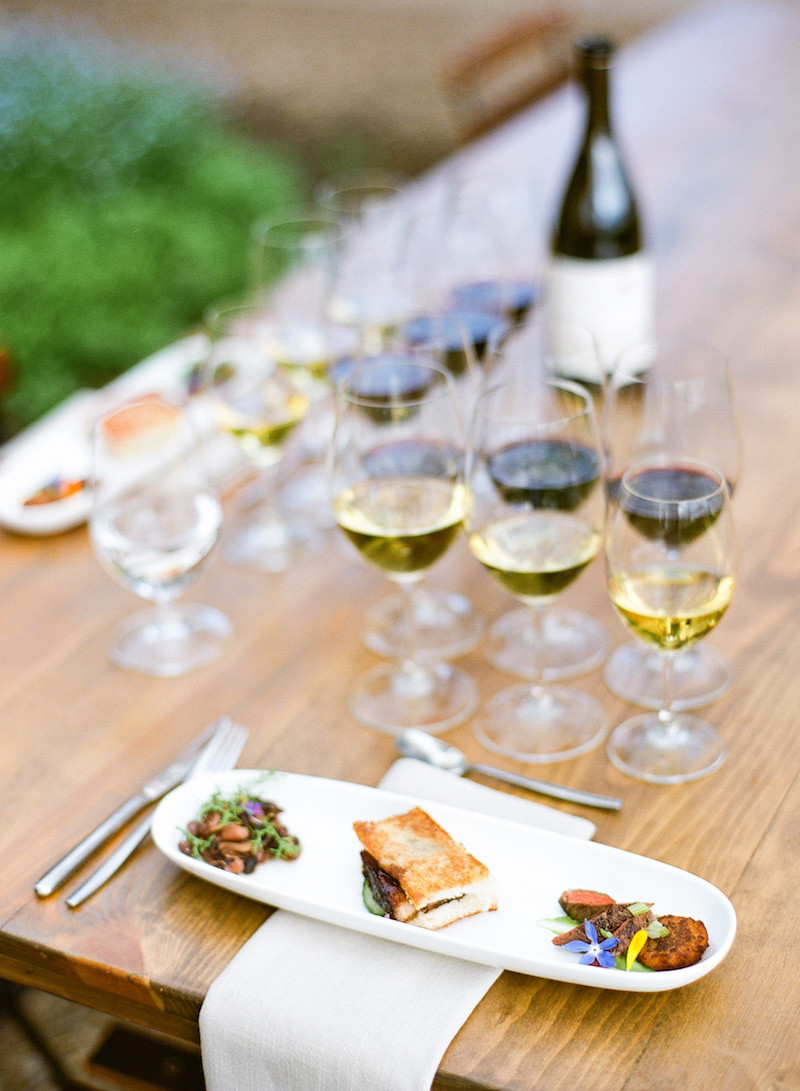 Where to stay: Solage, Auberge Resorts Collection, in the city of Calistoga, offers stand-alone studios and suites with private patios and hot tubs. Enjoy pool-side wine tastings, mixology classes, and painting lessons. Or, grab a bike and a "sip and cycle guide," and explore the windy roads and famous wineries of the Silverado Trail.
Safety measures and service tweaks: Enhanced cleaning, sanitization, and disinfection practices have been put in place throughout the property, staff have PPE and regular temperature checks, in-room dining, option to eat in Solage's newly renovated cabanas as private dining rooms (featuring a 4-course Solbar menu), and the pool deck has been rearranged for social distancing.
Route: Sacramento > Lake Tahoe, CA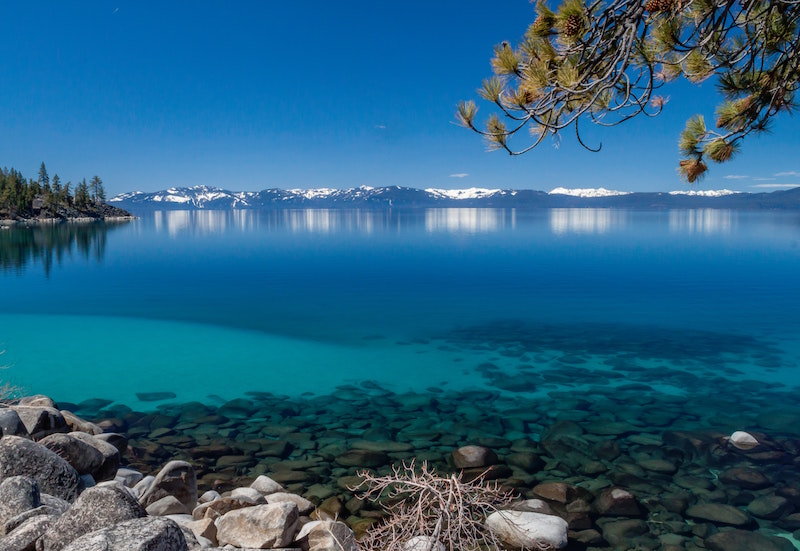 Destination: Situated a short two-hour drive from Sacramento, CA, Lake Tahoe is a peaceful base for hiking, stand-up paddleboarding, kayaking, and horseback riding through the pine tree-lined trails.
Where to stay: Exclusive Resorts' Trailside Residences at Lake Tahoe offer an ideal setting for a back-to-nature getaway from the crowded city. Situated on the Mountainside at NorthStar resort, the homes are surrounded by picturesque views of the mountain landscape and feature amenities like private hot tubs and fire pits.
Safety measures and service tweaks: Exclusive Resorts is implementing a new three-part strategy for completely customizable travel that ensures travelers are safe and have peace of mind when staying at its residences. The strategy focuses on contactless travel opportunities, a new Platinum-Standard cleaning protocol, and PPE supplies.
Texas
Route: San Antonio > Marfa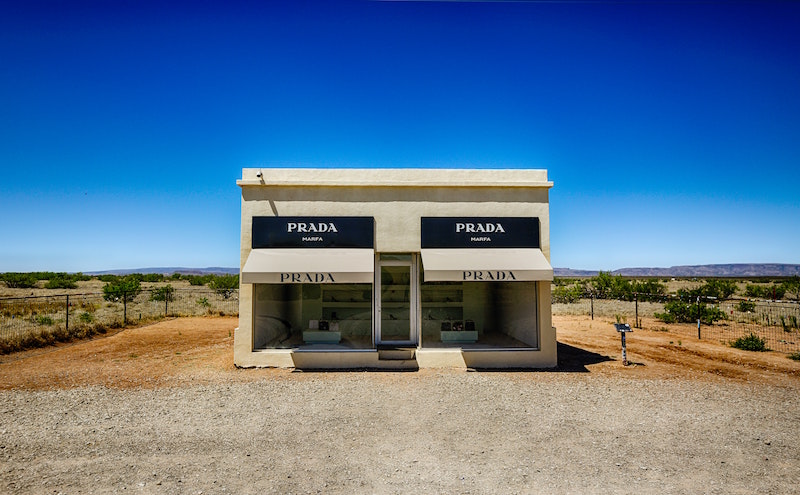 Destination: The remote desert town of Marfa is an artsy enclave with abundant wide-open space. Hike Big Bend, and tour the area's art installations (including the famous Prada Store by duo Michael Elmgreen and Ingar Dragset), and stargaze after dark.
Where to stay: El Cosmico is a bohemian-style village comprising airstream trailers, yurts, tents, and teepees. Powerhouse hotelier Liz Lambert, owner of Bunkhouse Group, is at the helm, and the place is undeniably cool. It's also outdoors-oriented and already configured for easy social distancing.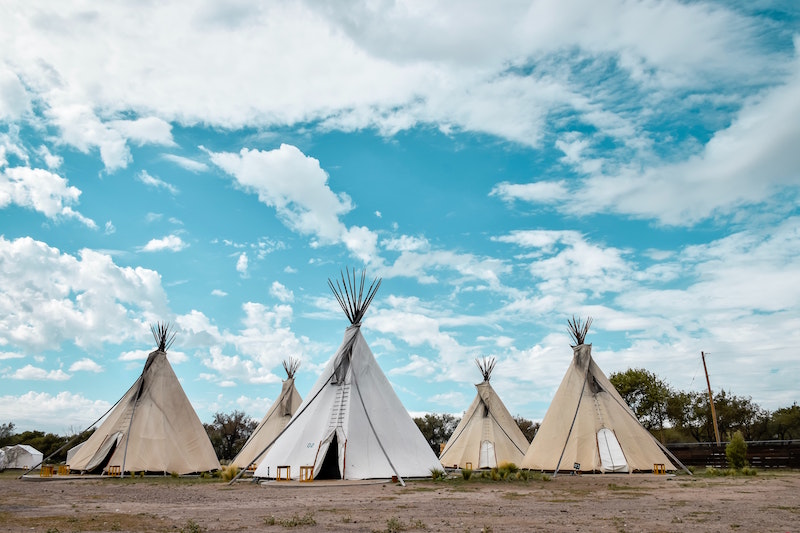 Safety measures and service tweaks: El Cosmico's new health procedures include: rooms cleaned, sanitized, and sealed before guest arrival, room keys cleaned with UV-C sanitizing machines before distribution, on-call doctor available, PPE for staff and guests, hand-sanitizing stations throughout the property, space reconfiguration to ensure social distancing, local restaurant meals and pre-ordered groceries available for drop-off.