Asheville Travel Guide: Where to Eat, Stay & Play
Asheville Travel Guide: Where to Eat, Stay & Play
In recent years, Asheville has emerged as one of the coolest cities in the South. A progressive, artsy enclave enveloped by the navy waves of the Blue Ridge Mountains, it's gentrified enough to offer an impressive culinary and craft cocktail scene, while still retaining an off-beat hippie sensibility epitomized by a Friday night drum circle in Pritchard Park.
From niche craft breweries and door-step nature to peerless North Carolina BBQ and quirky watering holes, here's your guide to the best of Asheville.
Boutique Hotels With Big History
From old mansions and carriage houses transformed into B&Bs to hotels with one hundred years of backstory, the best accommodations in Asheville are steeped in history.
When presidents and celebrities are in this neck of the woods, they stay at The Omni Grove Park Inn, a historic hotel and spa with a whimsical feel (fireplaces in the resort's grand lobby contain elevators to whisk guests to their rooms) which first opened in 1913. Literary fans should request room 441, dubbed the Fitzgerald Suite after the Great Gatsby author, who stayed there while his wife Zelda was receiving mental health treatment nearby.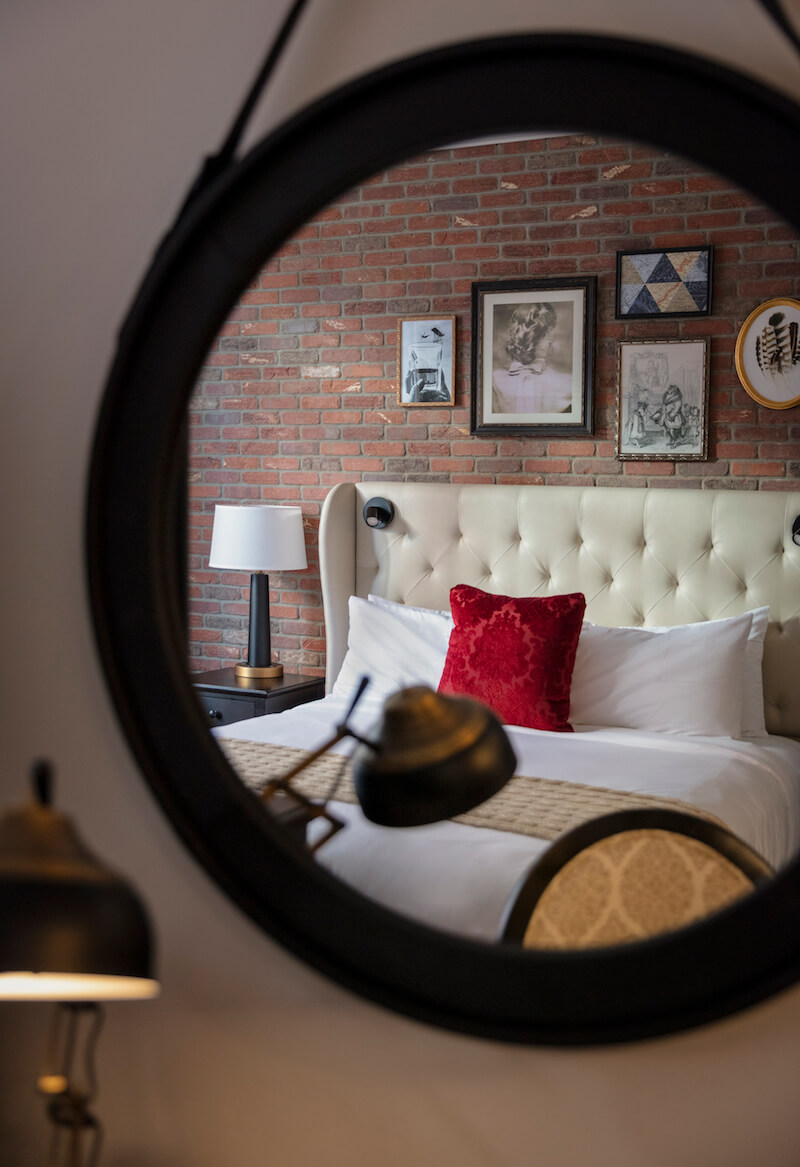 Asheville's newest boutique hotel, The Foundry, is also its coolest – a converted warehouse with exposed red-brick walls, hardwood floors, and giant windows. Formerly the steel factory responsible for forging metal used in the Biltmore Estate, The Foundry leans into its history with educational walkthroughs of the building and neighborhood tours led by its on-site historian.
Explore Niche Brews in Beer City
At last count, Asheville had 26 craft breweries – more per capita than any other American metropolis. You'll find every iteration of brew in "Beer City," from barrel-aged sour ales at The Funkatorium to resurrected European recipes over at the South Slope's Burial Beer Co.
With such fierce competition, some breweries are enticing patrons with offerings beyond hops. Located a little outside the city proper, Sierra Nevada's "beer wonderland in the woods," includes hiking trails, a beer garden complete with lawn games, and an expansive bar and restaurant serving southern small plates. Beer nerds can dive into a plethora of tours and tastings, including a guided flight sampling and a beer and chocolate pairing workshop. Alternatively, at Asheville Brewing Company's northern outpost, you can enjoy award-winning beers with personalized pizzas and $3 screenings of the latest movies.
Find Your Nature Fix on the Blue Ridge Parkway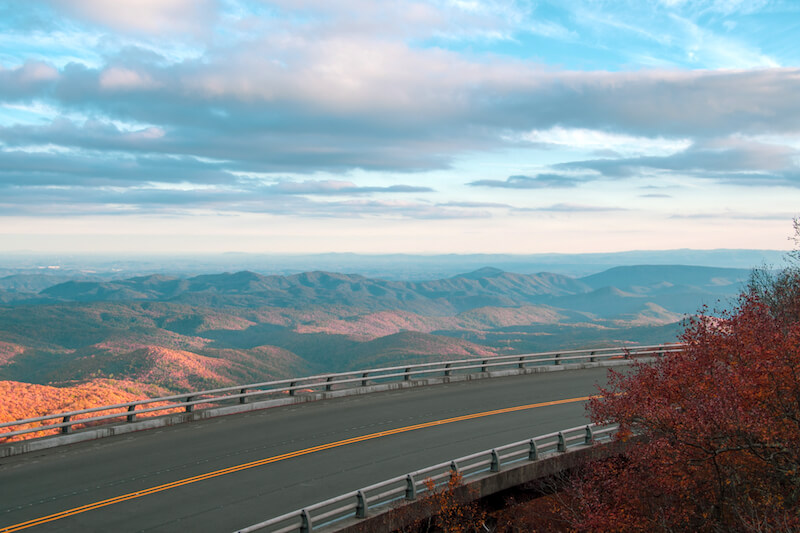 The Blue Ridge Parkway ripples through the mountains for 469 miles, passing through Asheville near its Southern end before winding up in the Smoky Mountains National Park. You'll notice the entire road is marked with a milepost system (numbers increase as you drive south), making it easy to pull off for heart-stopping vistas, pretty picnic spots, hiking trails, and historic places of interest – including Asheville's most famous attraction: the opulent Biltmore Estate, which is three miles from post 388.8 and US Highway 25.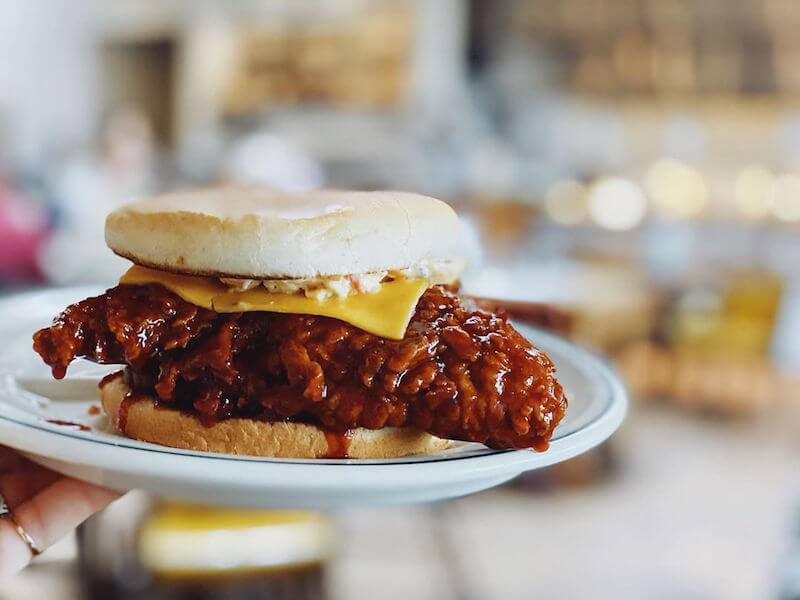 A quick primer on NC BBQ politics: There's a good-natured feud in this state between the Eastern-style fans, who cook the whole hog and serve it with a simple vinegar-pepper sauce, and their Western-style rivals, who proselytize slow-cooked pork shoulder slathered in a red vinegar-y sauce made with a little tomato ketchup and spice. Though Asheville is technically in Western North Carolina, the city's top BBQ places are more interested in prioritizing flavor and flair than picking a side. Try the beloved ribs with sweet vinegar coleslaw and homemade cornbread at 12 Bones, the signature chopped pork sandwich at Luella's, or Buxton Hall's Eastern-style BBQ pork, cooked "low and slow" for 18-hours over hardwood coals until it practically melts.
No worries if you're not a meat fan. This city has gastronomic achievements that exceed its modest size, and a slew of decorated chefs helming buzz-worthy restaurants including Cúrate, a trendy tapas spot in an old bus depot, and Cucina 24, the perennially popular pasta joint. Be sure to book ahead of time.
Toast to Quirky Drinking Establishments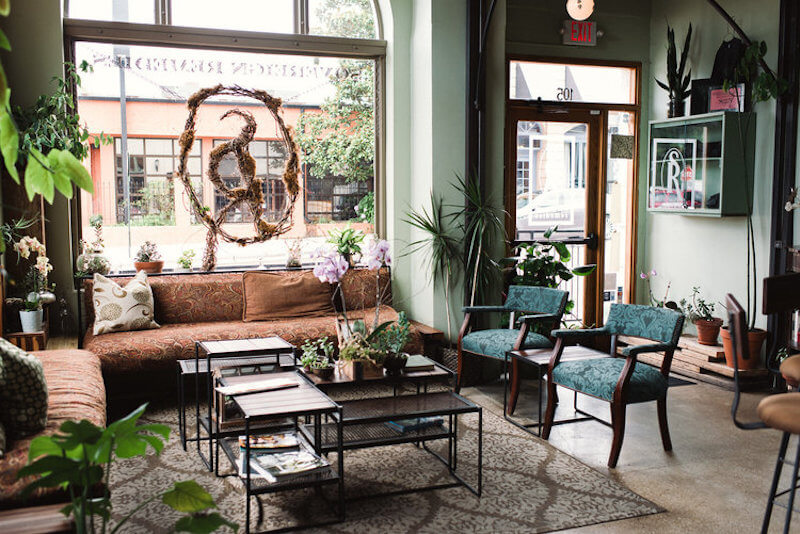 Part of Asheville's charm is its quirkiness, which infuses just about everything here. Case in point: many of the city's bars have unexpected hooks beyond pleasant ambiance.
Sovereign Remedies – which borrows its name from the old Appalachian term for homemade herbal medicines – serves craft cocktails with ingredients sourced from local farmers and foragers. Think the Root Daiquiri with aged rum, lime, sarsaparilla, burdock, and dandelion.
Fleetwood's in West Asheville is hard to pigeonhole. It's a vintage store, bar, music venue, and – bizarrely – a Vegas-style wedding chapel. Very divey in the best possible way, it's the kind of venue where you'll likely meet local characters and have an unplanned adventure.
Finally, Battery Park Book Exchange & Champagne Bar united two of life's simple pleasures in one beautiful space. Thumb through titles relating to American History and the South while sipping fine and sparkling wines. Make a note to stop by on the weekend for live jazz on the patio.