Rhône Valley Vineyards
Rhône Valley Vineyards
Rhône Valley Vineyards Take Over NYC with French Flair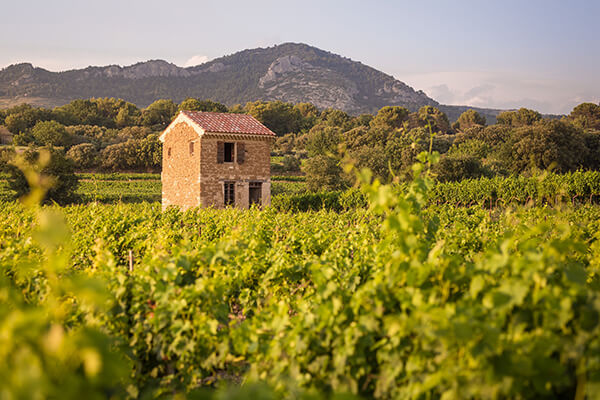 France's Rhône Valley was primed for grape growing since ancient times. Romans began producing vino in the region in the first century AD, and the tradition of winemaking has been subsequently handed down from generation to generation to the present day. Now, wine runs deep in the cultural veins of Rhône Valley villages. It's a special place—where ancient history meets modern processes, the weather is just right, and savoring every moment, and every sip of wine, is a way of life.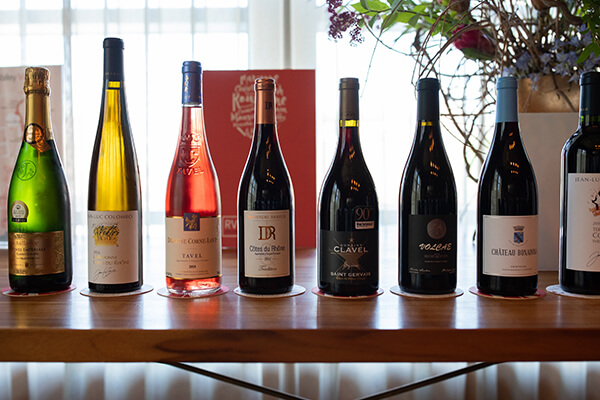 While a visit to this southeastern section of France should be on your bucket list, you don't need a passport to sample the variety of wines Rhône Valley Vineyards have to offer. You'll notice them on the beverage lists of top dining establishments in New York City and beyond, especially since the U.S. is the third-largest importer of Rhône Valley wines. And in June, Rhône Valley Vineyards took over New York City with the RVV Wine Bar, a special program that brought the region's best bottles to four Manhattan culinary institutions, giving lovers of wine a taste of the region and an immersive educational experience.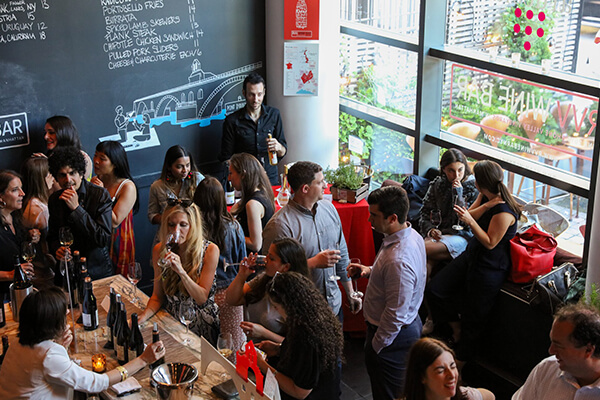 Ardesia Wine Bar, a cozy spot with terrace seating in New York City's Hell's Kitchen, hosted a walk-around wine tasting event showcasing 12 high-end Crus wines alongside French-inspired hors d'oeuvre. Ardesia Wine Bar's owner, Mandy Oser, had recently toured the Rhône Valley, and welcomed eager guests with tales of her French adventures. "I truly found the Rhône Valley to have an almost magical mystique to it—it's so beautiful and there is so much history in the vineyards," Oser says. "You hear the word terroir used over and over but there, I think you can begin to understand what that really means. The wines are so distinctive from producer to producer and plot to plot. It's such a diverse and interesting region." When planning the event in collaboration with Rhône Valley Vineyards, Oser hoped to combine a social, lighthearted tasting with an informative experience. "We wanted to create an event that was a great learning experience but also fun and convivial and something a little different than a sit-down classroom setting," Oser says. "The guests were really engaged—they got to taste a lot of great wine at their own pace, and at each station our staff was prepared to present the wines and answer questions."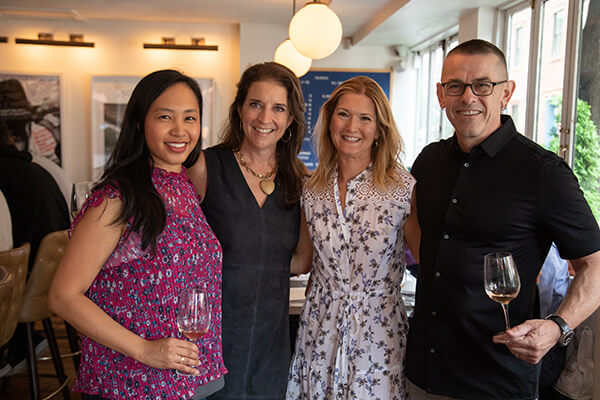 Celebrations continued with a two-week daily happy hour at Fairfax, an airy and eclectic all-day cafe in the West Village. Patrons relaxed in well-curated corners and on tufted bar stools as they sipped light-bodied varieties. "I wanted to focus on the fresher side of Rhône Valley Vineyards," says Nick Grenier, Fairfax's wine director. "The region, particularly its reds, is often associated with heartier and heftier styles of wine and don't seem to get as much attention in the summer months." To that end, Grenier was particularly captivated by winemaker Eric Texier's Chat Fou Rouge. "It supplements the Grenache with a variety of white grapes to create a brighter, juicer red than often encountered from the broad Côtes du Rhône appellation," Grenier says. "With a slight chill, it worked perfectly as one of our happy hour options."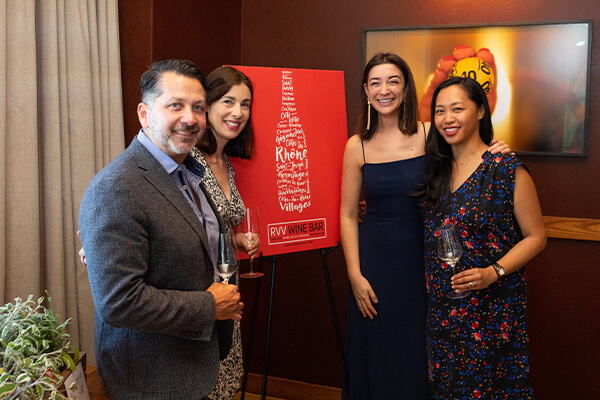 Midcentury modern-style Mediterannean eatery Legacy Records, located in burgeoning Hudson Yards, also hosted a week of happy hour festivities, along with French-focused, rustic-chic wine bar and restaurant La Compagnie des Vins Surnaturels in Little Italy. For those looking for a more comprehensive experience, La Compagnie des Vins Surnaturels offered a series of Wine Bootcamps featuring blind tastings, guided tastings, and food pairings led by winemakers, sommeliers, and the restaurant's wine director and managing partner, Caleb Ganzer.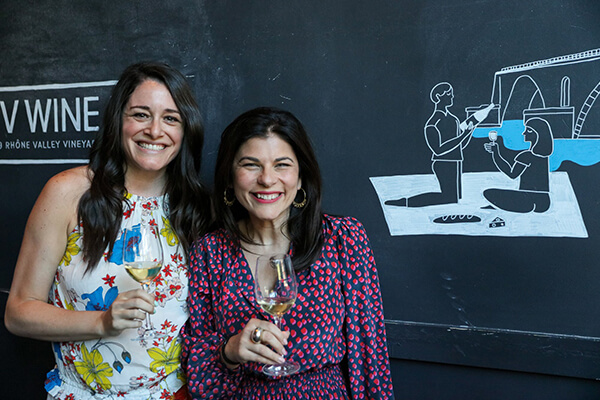 Industry heavy-hitters were spotted socializing and imbibing amongst the attendees throughout June, including Top Chef judge Gail Simmons, Food & Wine culinary director Justin Chappel, and sommelier David Sawyer, the former wine director at hot spots Lilia, in Brooklyn, and Husk in Charleston. The mixed crowd is evidence that Rhône Valley Vineyards' wines are meant for everyone. "I've always found the Rhone Valley to be a great source of value and diversity in wine," says Grenier. "There's a wealth of approachable wine with distinct character that feels uniquely of its place. Not every region can boast that."