10 Best Destinations for Remote Work and Digital Nomads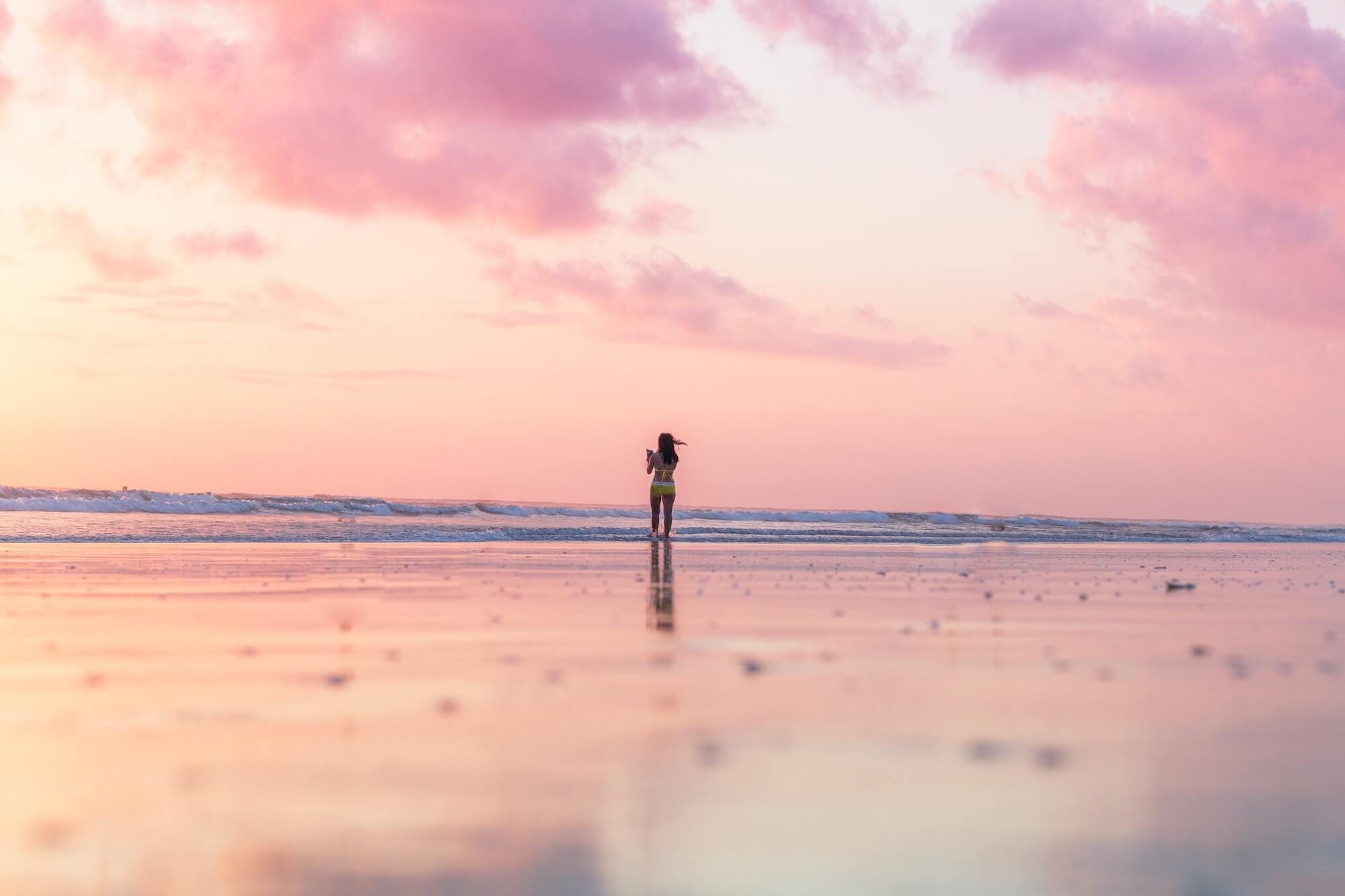 10 Best Destinations For Remote Workers
One of the positive things to emerge from the pandemic is the widespread adoption of remote working policies and the potential for improved work-life balance. If you're lucky enough to be able to do your job with nothing more than a laptop, why not take your work to the beach, or the mountains, or a town you've always wanted to visit?
Our new flexible work arrangements open up a multitude of possibilities when it comes to travel. Sensing our craving for a change of scenery, and keen to bring tourist dollars back while keeping risks low, many destinations have introduced new long-stay visas designed for remote workers. If you've always wanted to live in another country but had no idea how to navigate immigration, these visas are for you. If you've been dying to do a long trip but didn't want to quit your job in order to do it, this is your chance. Read on for a list of the best destinations for remote workers during the pandemic.
Three tips for working remotely
Set boundaries. Without typical office hours work can bleed into your personal time. Try to call it a day at 6pm and go do something fun in your new destination.
Invest in good tech. Make sure you've got a wifi hotspot, noise canceling headphones, wireless keyboard and anything else that aids a comfortable and productive workday.
Practice good communication with your team and/or clients. You may be in another timezone and not in each other's line of sight but that doesn't mean you can't maintain strong relationships and clear communication.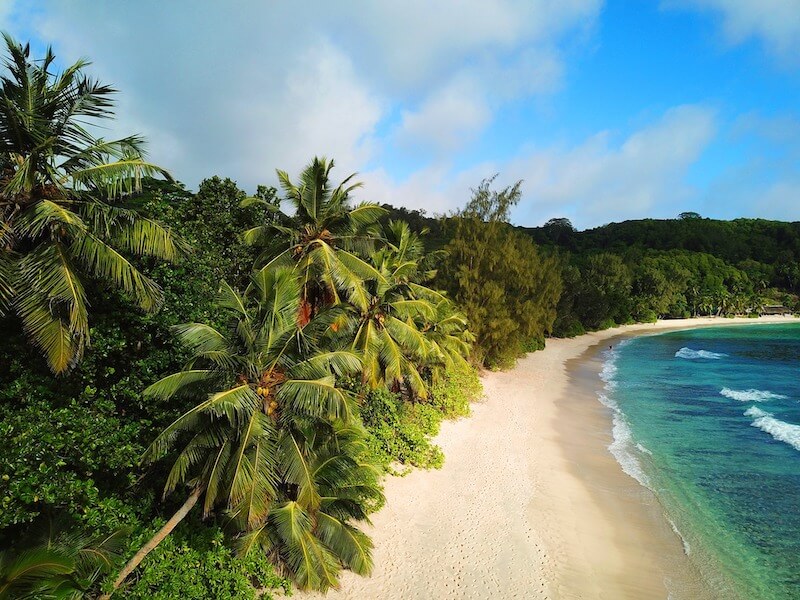 Barbados
The Barbados Welcome Stamp offers individuals, families, and teams the chance to live and work in paradise. Applicants pay $2,000 for a 12-month visa, and will not be liable for Barbados Income Tax. Bringing your family? There's a family bundle fee of $3000. Barbados even has childhood education options including private schools and state-owned public schools that charge a small fee upon enrollment.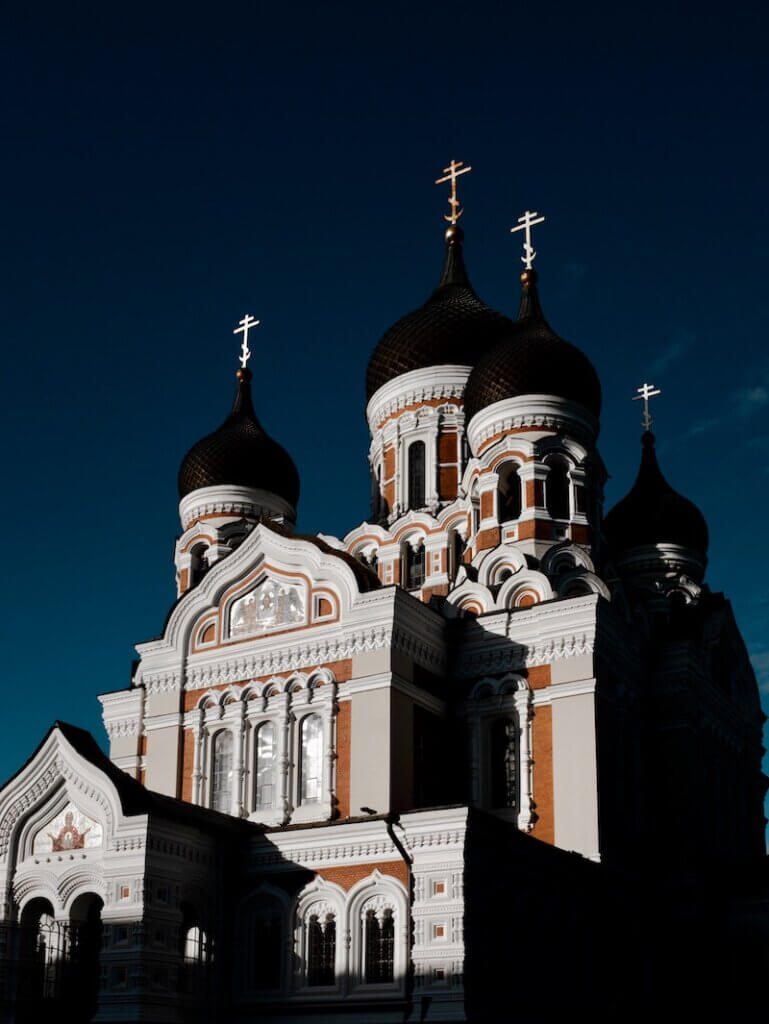 Estonia
As one of the most digitally advanced societies in the world, it makes sense that Estonia would be open to hosting remote workers. To qualify for the country's digital nomad visa, applicants must be employed abroad, either by a foreign company or as a self-employed individual/consultant who conducts business outside of Estonia, and command an income of at least €3504 (approximately $4,264) per month.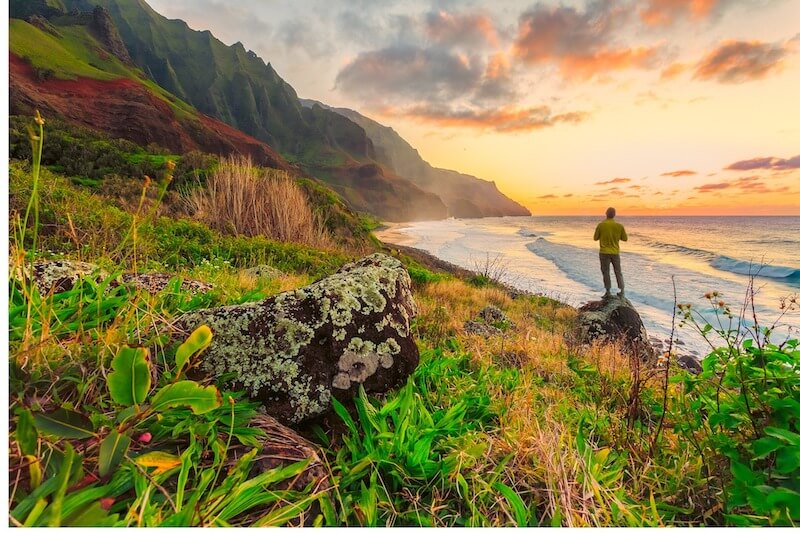 Hawaii
In late November 2020 Hawaii launched Movers and Shakas, a remote-work pilot program for domestic U.S. workers who would love to be based in Oahu for at least 30 consecutive days. Movers and Shakas is a "give and get" model – applicants receive free flights and other perks to help them settle on the island. In return, they must be willing to contribute their skills and knowledge to a local educational nonprofit, helping to diversify the Hawaiian economy. The pilot program is already complete but new dates will be announced in 2021, so stay tuned.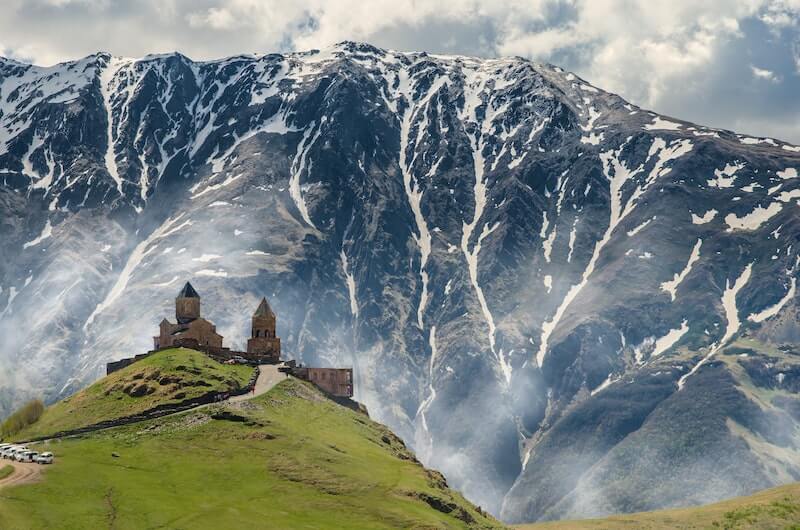 Georgia
Nestled between the continents of Europe and Asia, Georgia has earned a reputation as an under-appreciated destination among in-the-know travelers. Now, thanks to a new digital nomad visa, remote workers can get to know its mountains and medieval castles much better. Applicants must provide proof of travel insurance and employment, and be willing to quarantine for 14 days upon arrival.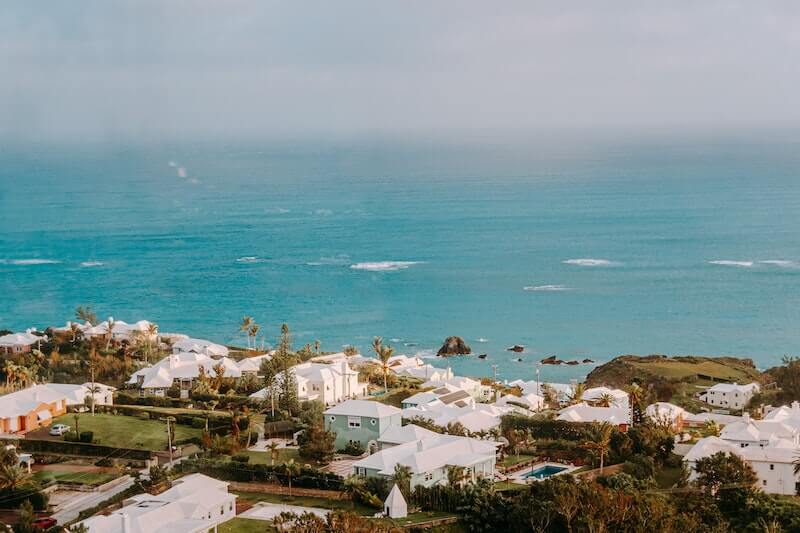 Bermuda
Working with a view of the beach and warm coastal breeze is now a possibility in Bermuda, which was one of the first countries to announce a 12-month visa back in the summer of 2020. The visa itself costs just $263, but applicants should be prepared to show proof of their gainful employment. You'll also need health insurance and should be willing to undergo COVID testing before and after arrival.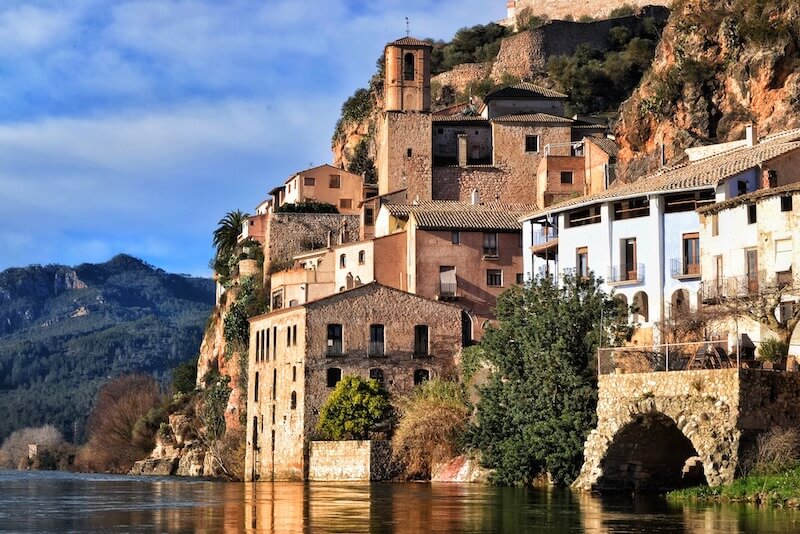 Spain
If you've always wanted to try life in Europe, here's your chance; Spain's self-employment visa could have you sipping sangria in Barcelona in no time. Designed specifically for freelancers or self-employed people, this residency visa requires confirmation of adequate income and a background check. You'll first be granted a 60 day visa, which will be updated to 12-months upon arrival in the county. Oh, and be prepared to fill out all the forms in Spanish (hire a translator if necessary).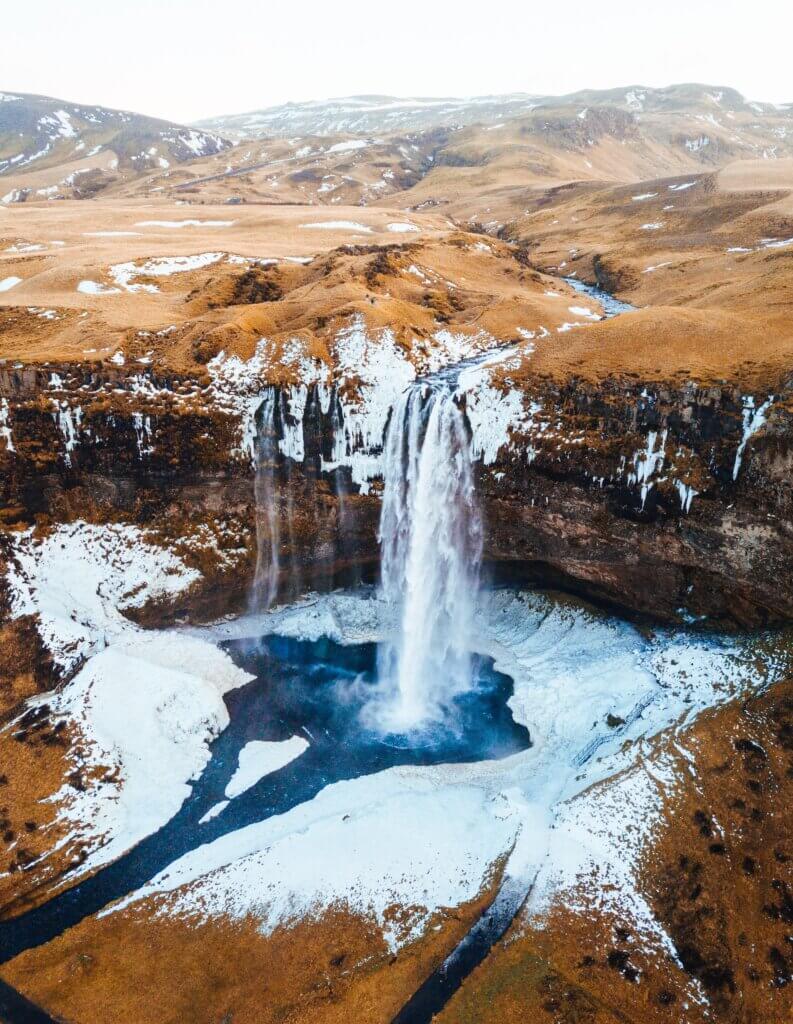 Iceland
When Iceland announced its 180-month visa for those whose work arrangement permits location independence, we started fantasizing about icy hikes, Blue Lagoon soaks, and chasing the northern lights. You can apply to live in Iceland if you hail from a country that doesn't require an Iceland tourist visa, are employed by a foreign company with a monthly income of 1,000,000 ISK (approximately $7,774) or 1,300,000 ISK ($10,109) with a spouse and/or children, and are covered by health insurance.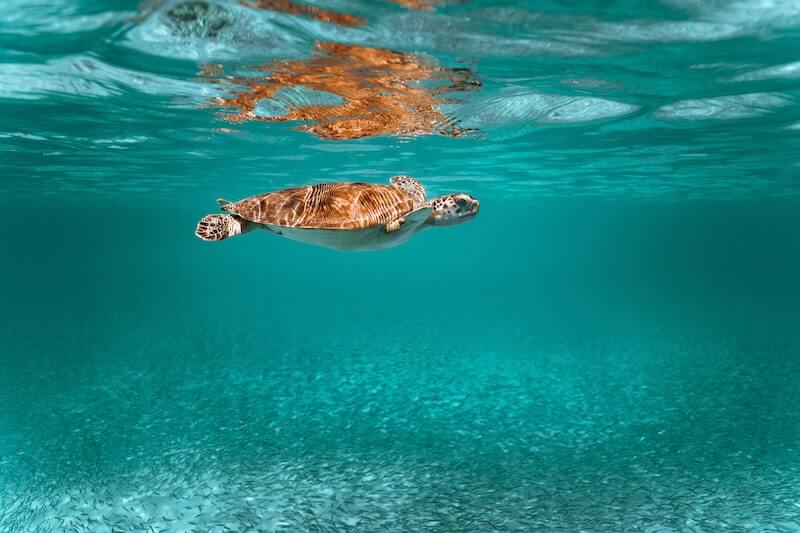 Aruba
As an island whose whole brand is about happiness, it seems fitting that Aruba would offer digital nomads the ultimate "workation." U.S. nationals are invited to stay, work, and play on the island for three months with access to great accommodation deals and discounts on local experiences. Even better, Aruba welcomes cats and dogs, so if the only thing that's been holding you back from traveling for an extended period is your pet, problem solved! There's no complicated paperwork to fill out for this visa, all you need is a valid U.S. passport and to purchase a "workation" package from an Aruba hotel (though you will need a negative PCR result before departure).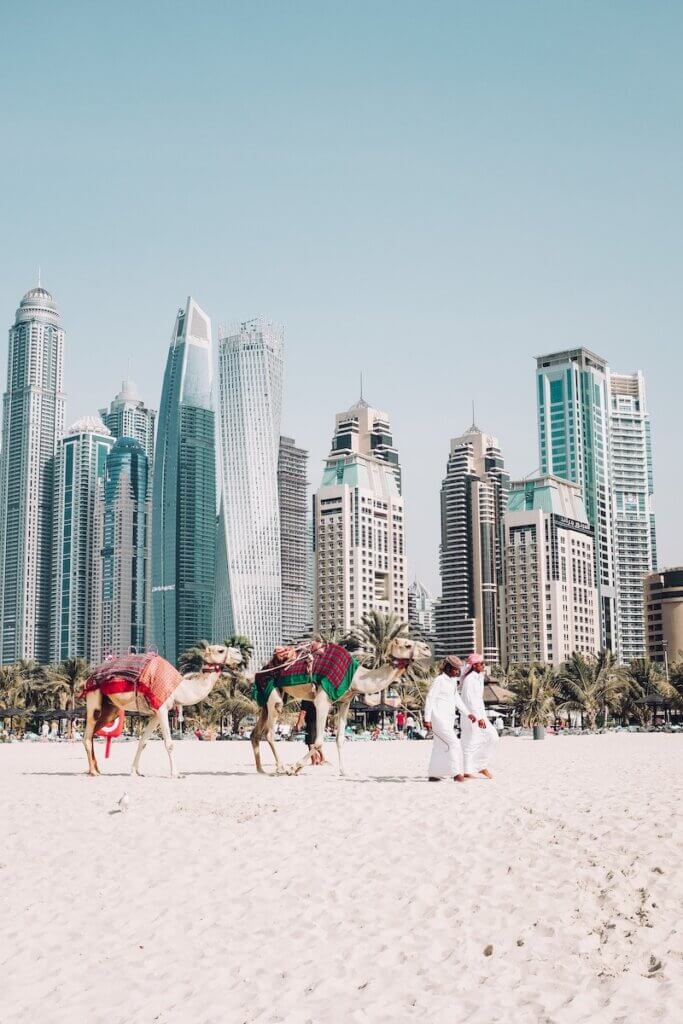 Dubai
If swanky metropolis living is more your style, head to Dubai in 2021. For $287 you can relocate to the UAE for 12 months, taking advantage of elegant coworking spaces and tapping into an international cohort of entrepreneurs. All you need to do is prove you earn $5,000 per month and are adequately covered by health insurance. Not sure you want to commit yet? Visit Dubai on a tourist visa. If you like it, you can transfer to the one-year program seamlessly.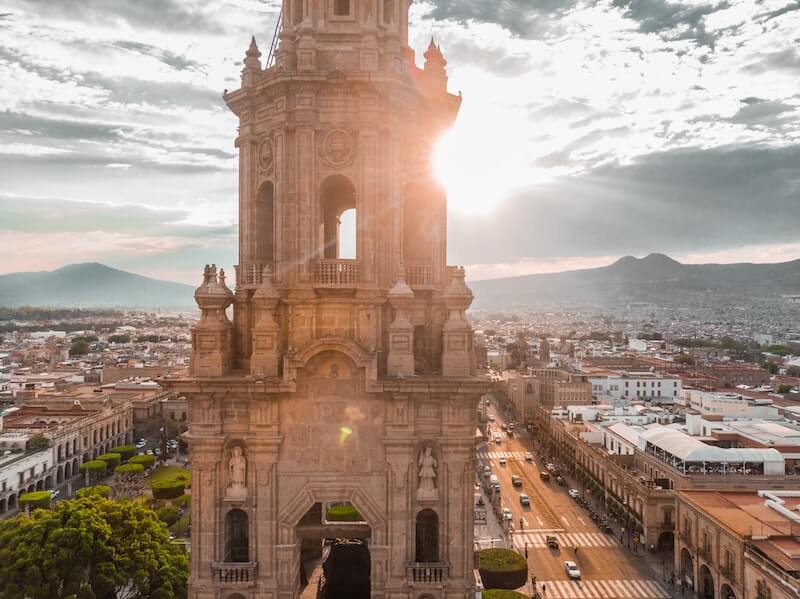 Mexico
Even before the pandemic, Mexico was an increasingly popular destination for digital nomads, and we predict that 2021 will see even more visitors head to the country for an extended stay. Opt for an "economic solvency" visa and you can become a temporary resident of Mexico. All the government asks is that you prove your financial stability: a monthly income of $1,620 per month for the last six months, or a consistent bank balance of $27,000 during the past year.