Hotel Comebacks
Meet the Reboots
Inside the Coolest Hotel Comebacks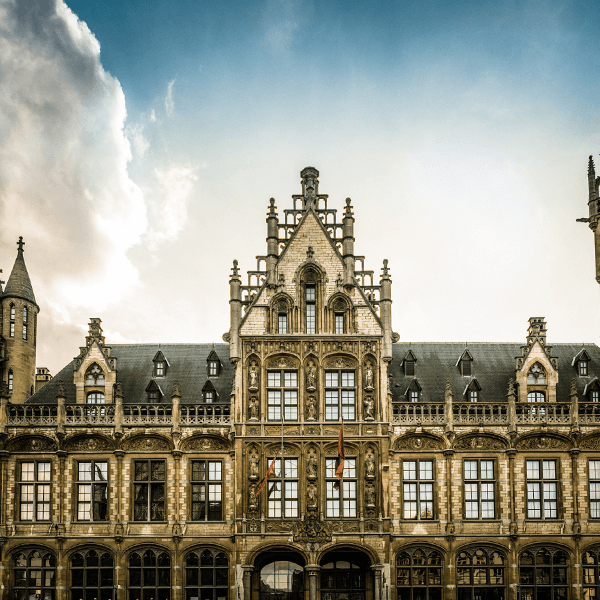 Second acts are where it's at for some of the world's best newly reimagined hotels: Whether they've risen from the ashes of irrelevance, red tape or simply neglect, these hotel reboots prove that the second time around can definitely be worth the wait.
Field Notes
Casualties of technology find a second life at these
prime retreats:

The floors still creak and the postcards are still scattered throughout 1898 The Post, a stunning boutique hotel that has recently emerged from a near-complete identity change: Located in the heart of Ghent, the neo-Gothic building functioned as one of the Belgian city's main post offices from 1909 until 2001 when it shuttered. (The 1898 refers to the year construction began on the building.) Today, the boutique retreat casts a moody spell throughout – dark woods, sloped ceilings and a captivating mash-up of worn antiques with modern-day amenities, including the cozy (if cramped) The Cobbler bar.

An abandoned sugar mill makes a comeback as a contemplative resort in China's mountainous Yangshuo County. Alila Yangshuo hotel is comprised of existing mill structures from the 1960s and new, striking concrete buildings surrounded by ponds, plants and a swimming pool located within the former loading area.
Inn Crowd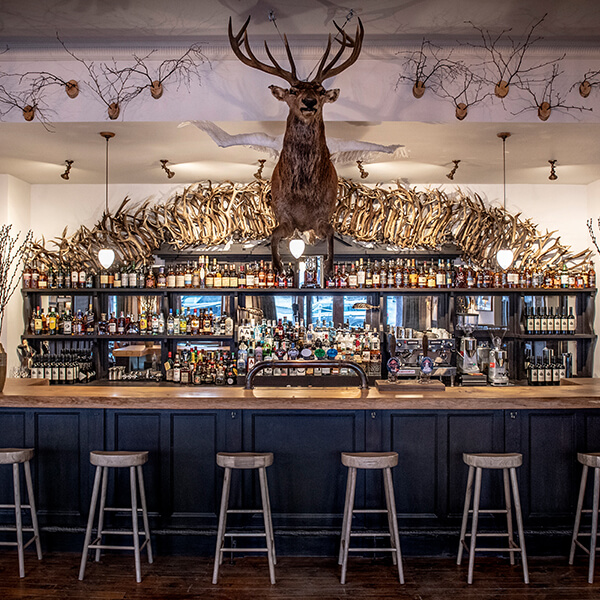 Once a humble Victorian coaching inn nestled in the Scottish village of Braemar, the Fife Arms has been entirely recast as an art-fueled odyssey engineered by Iwan and Manuela Wirth (the power couple behind Hauser & Wirth galleries). Each of the hotel's 46 bedrooms, outfitted with period wallpaper and headboards inscribed with Scottish poetry under the decorating direction of Russell Sage, pays homage to the area's past visitors (Lord Byron, Robert Louis Stevenson, a king of Prussia). In the common areas, however, it's all about contemporary art stars: a dining room cloaked in Guillermo Kuitca's cubist-inspired murals; Subodh Gupta's colossal chandelier made from Indian pans and bicycles for a total ceiling-takeover in the Fire Room; Richard Jackson's tangle of neon antlers suspended in the staircase. Need more stimulation? Head to the hotel's Flying Stag bar, a local hang for visitors and residents alike with — count 'em — more than 180 whiskies to choose from.
Launch Pad
A beloved California landmark beach hotel from 1889 until it closed in 2000, the Miramar lay dormant for almost two decades, riddled with development and design review obstacles. Now, Rosewood Miramar Beach is finally big-reveal ready with 161 rooms that span 16 acres of Pacific Ocean coastline in Santa Barbara County, and an impressive list of offerings: Six restaurants, two cabana-lined pools and bespoke beach service.
The Brag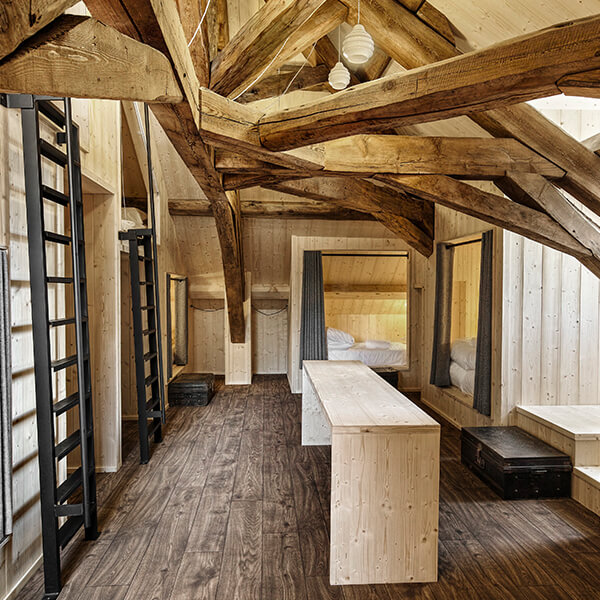 Explore the largest glacier in France at Mer de Glace, a massive sweep of frozen sea located on the northern slopes of the Mont Blanc massif. Mountaineers and marvel seekers (Goethe, Lord Byron and Victor Hugo) have come to the area since the 1800s, resting at a modest mountain shelter. Now that building has been transformed into Terminal Neige Montenvers Chamonix, a 17-room chalet equipped with parquet floors, old chimneys coaxed into bookcases and bedside tables crafted out of leather trunks from historical expeditions. Book a private suite or opt for a shared sleeping space, where sleek sleeping cocoons are tucked under a bramble of intersecting beams.
Field Notes
Fishing—and the traditional wooden boats that go with it—are an integral part of Fogo Island's history and cultural ethos, maybe the most integral. As an ode to this deep history (it is said that these wooden boats hold the knowledge of the people), the Fogo Island Inn's foundation has developed a heritage collection of wooden boats as well as a program for high schoolers to continue learning about the longstanding tradition. Inside the hotel, each of the guest rooms is outfitted with a Punt Chair, designed by Elaine Fortin and named after the workhorse of the traditional boats. She applies the same boat-building techniques—using the natural curves of the juniper and spruce trees—that were traditionally used to create the structural ribs of the punts.
Eat, Drink, Repeat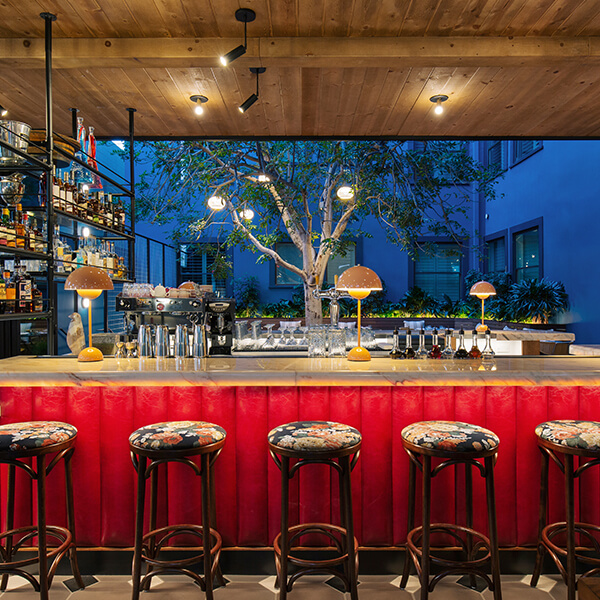 The storyline at Palihotel — a 1920s-era boarding house reborn as a boutique hotel — may read like a Hollywood movie, a fitting ode to its location in Culver City, home to the birthplace of movie making a century ago. Today the 49-room jewel box is tucked behind a new titan of global entertainment, Amazon Studios. Step inside the teal-toned hotel as a series of intimate spaces unfold. The scene-stealer? Simonette, an indoor/outdoor, always-open Parisian-style bistro, along with the lower-level bar, where classic cocktails and out-of-the-box concoctions come with booze-absorbing fare, including a build-your-own poutine.
INTRO: @Zannier Hotels
INN CROWD: @Sim Canetty-Clarke
THE BRAG: @Terminal Neige Montenvers Chamonix
EAT, DRINK, REPEAT: @Pali Hotel