Anderson Dias Visited all 195 Countries in Record-Breaking Time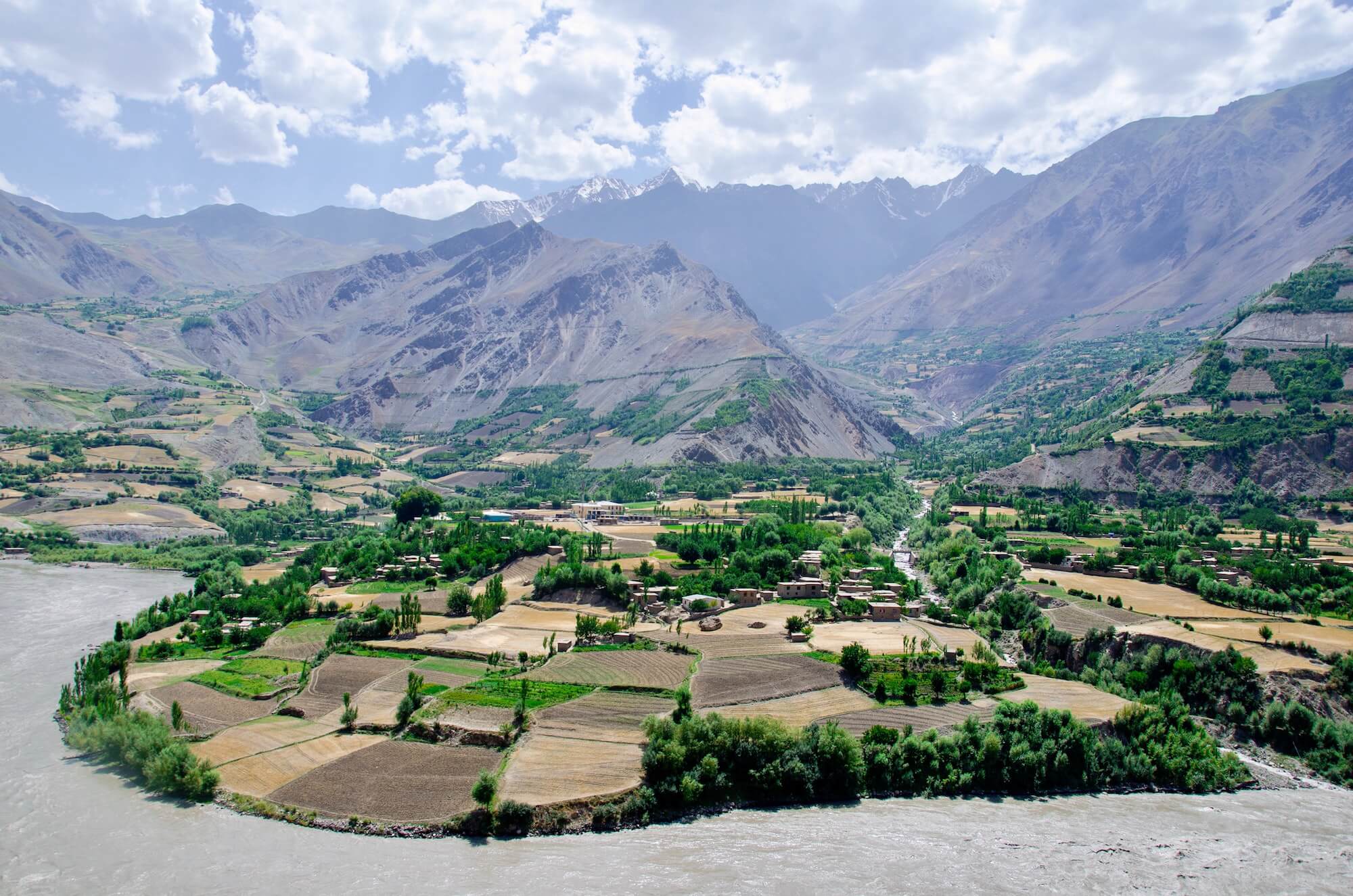 This Record-Breaking Traveler visited all 195 Countries in the Fastest Ever Time
Anderson Dias overcame economic disadvantages to see the world. In 2019, he became a record-breaking traveler...
At the end of November 2019, a month before the first cases of coronavirus emerged, a 26-year-old Brazilian man named Anderson Dias broke the world record for visiting every country on Earth in the fastest documented time. He completed his trip in 543 days, shaving 11 days off the previous record, held by an American woman named Taylor Demonbreu.
FTT spoke with Anderson from his current base of Recife, northeastern Brazil, where he's overseeing the build of a new house for his parents, to discuss the highs and lows of such an ambitious trip, and his next big travel mission.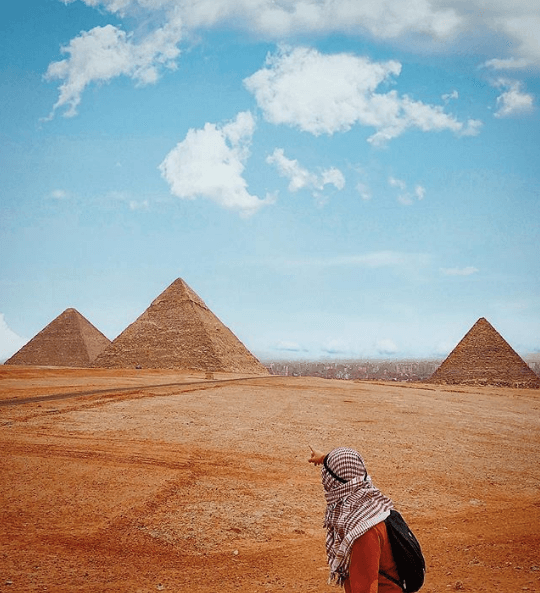 Esme Benjamin: When did you first decide you wanted to be the fastest person to visit every country?
Anderson Dias: I come from a poor family and grew up in a poor neighborhood in Salvador, Brazil. When I was 17, I left home to work and study. I was selling cell phone cases on the streets to keep me going, and I was good at it. I managed to earn about $10,000 – enough to do an English language school program in Ireland. That's where I fell in love with traveling. I spent six months there and came home with a completely different mindset.
Back in Brazil, I eventually opened my own store, selling cases and fixing phones – when you grow up poor, you have to teach yourself new things and figure out ways to make money. I had improved my situation, but I wasn't satisfied because life isn't just about money, it's about dreams. That's when I had the idea to do something big. Something that could go down in history and get me out of my comfort zone. I decided to sell my business, my car, and all my possessions and start traveling the world as fast as possible.
EB: I have no idea how you would begin to plan or budget for a trip of that magnitude. How did you go about it?
AD: You won't believe this, but I didn't plan anything! I would buy flights on the spot, arrive in one country, spend some time there, then buy a ticket to the next country. It sounds crazy, but I always say done is better than perfect. There are people who plan a lot and do nothing, I'm the type who does it without even knowing if it will work. I didn't even have enough money to complete the trip when I left Brazil.
EB: So did you have to work while you were traveling?
AD: I estimated I'd need $100,000 to visit all the countries and get back home, but I only had $30,000 after selling my things, so I used the internet to get the money. I focused on creating content and growing my Instagram following so I could partner with brands. In the beginning, it was hard because I had less than 10,000 followers and brands look for high numbers. But when I got my first 100,000, they were interested.
EB: What was the biggest challenge of your trip?
AD: The biggest challenge of my trip was to keep myself motivated. Traveling for a year and a half without stopping, going through various difficulties – it took a lot of emotional fortitude. I almost died a few times. When I was in Guyana, I met a girl at a bar who tried to convince me to come back to her hotel. When I went with her to get a taxi, three guys beat me unconscious and robbed me. It was scary, but you have to prepare your mind. This was only country number 11, and if I let the fear consume me, I'd never finish the trip.
EB: That's a scary thing to go through. What were some of the other difficulties you faced while traveling?
AD: Some countries have really complicated visa rules and restrictions. At that time Saudi Arabia was virtually impossible to visit as a tourist, but I relied on my Brazilian Instagram community a lot to get me connections at embassies etc. It was also very hard getting into countries coping with war or unrest, like Yemen.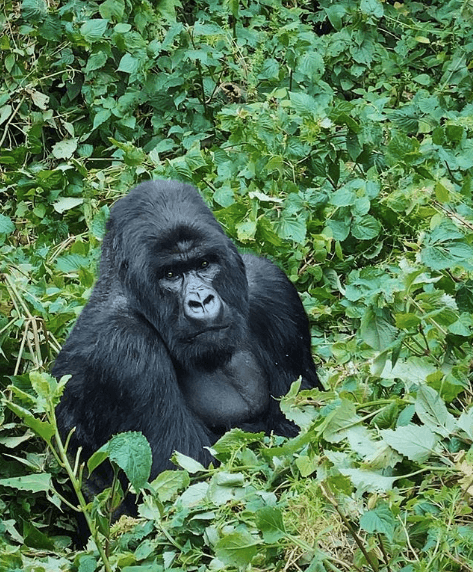 EB: How long did you spend in each place
AD: In safe places that I really liked, around 7 - 10 days. In unstable countries, only one.
EB: What was the absolute highlight of the trip?
AD: The highlight of my trip was undoubtedly seeing gorillas in the Democratic Republic of Congo. Knowing that those animals are endangered and being able to get within three meters of them in the wild is something unique. I was privileged, and I'm so thankful for that experience.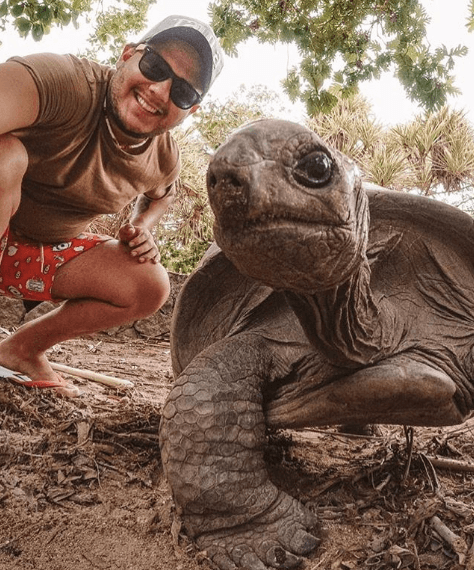 EB: You shared all your adventures on social media. How important is it to you to inspire others to travel far and wide?
AD: In Brazil, we have 209.5 million people, and only a tiny number of them travel. My mission is to show people that traveling is not something that's exclusively for rich people. Anyone can travel if they make it a priority, and they should because when we travel, we widen our minds, we start to understand other perspectives and ways of living. We learn to judge less and to have more compassion. So on Instagram, I teach people how to make money on the internet and show them how they can travel cheaply.
EB: Which country would you most like to return to one day and why?
AD: There are so many places I fell in love with: Thailand, the Maldives, the Seychelles, Russia, Iran. But I think Afghanistan would be my top country. That part of the planet is amazing. It's more beautiful than Switzerland because you see mountains and rivers but no humans. Also, the locals are lovely and friendly. I had a great time in Afghanistan.
Follow Anderson on Instagram here