How To Stay At The Real Dutton Ranch From Yellowstone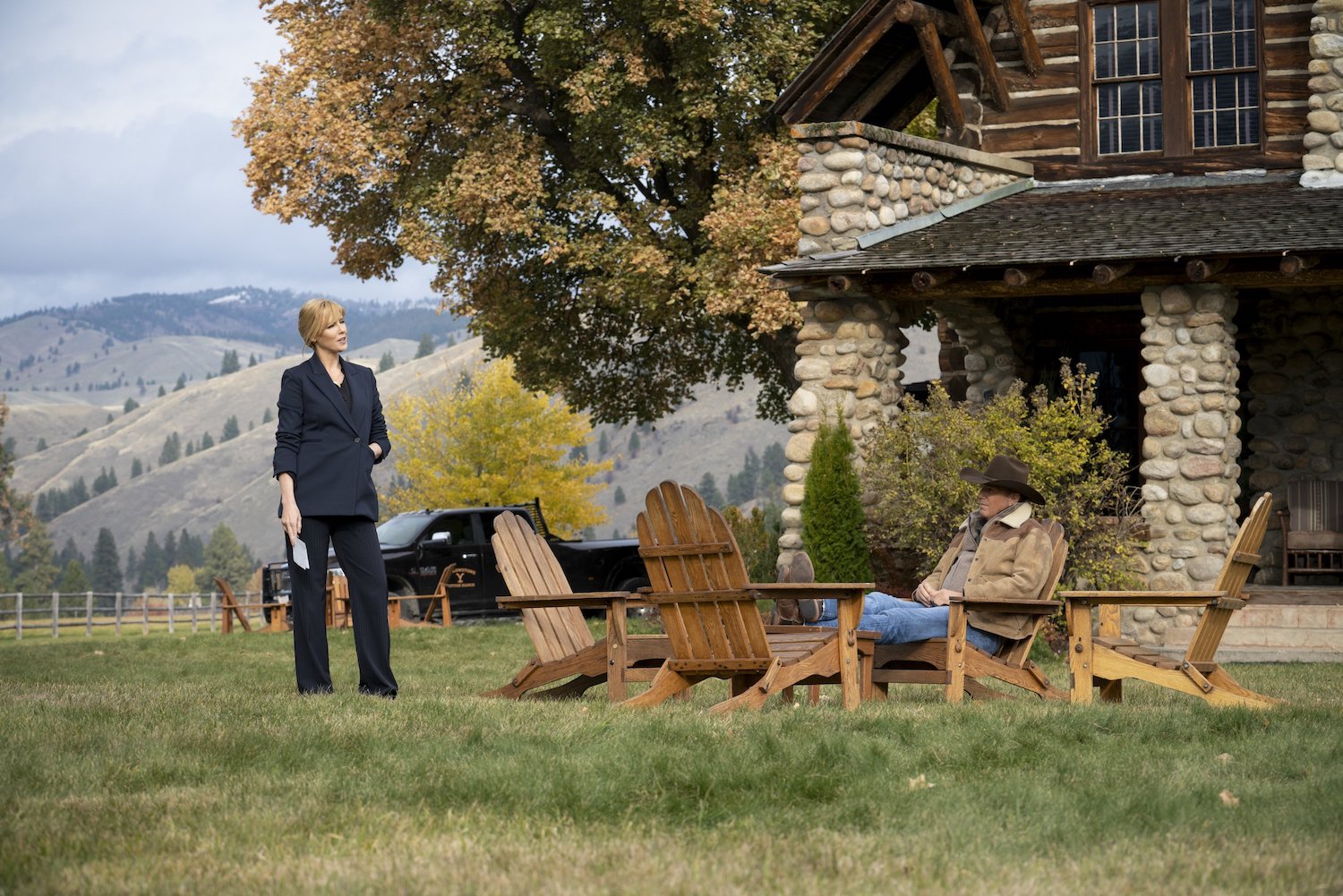 How To Stay At The Real Dutton Ranch From Yellowstone–Or Another Rustic Spot Where The Show Was Filmed
Pack your cowboy boots and head off into the sunset to one of these Western-inspired rentals inspired by the Paramount show.
The obsession with drama series "Yellowstone" runs deep–the show has garnered a cult following since its debut in season one for the gripping plotline and the star-studded cast (including our fave Kevin Costner). But the Paramount show's plot line isn't the only thing that has us craving more episodes. Equally as addictive are all the stunning filming locations scattered throughout the wild wild West.
As luck would have it, the real Dutton ranch actually exists–amidst sprawling acreage in Darby, Montana–and the best part is, you can rent it. Chief Joseph Ranch still functions as a working farm (not to mention the backdrop for some of the most riveting scenes in the show), the ranch's owners have made two of the cabins available for rental: Lee Dutton's cabin and Rip's cabin. Whether you choose to visit Dutton Ranch or want to explore some of the other scenic areas where "Yellowstone" was filmed, we're taking you inside some of the best ranches in the West, inspired by the hit show.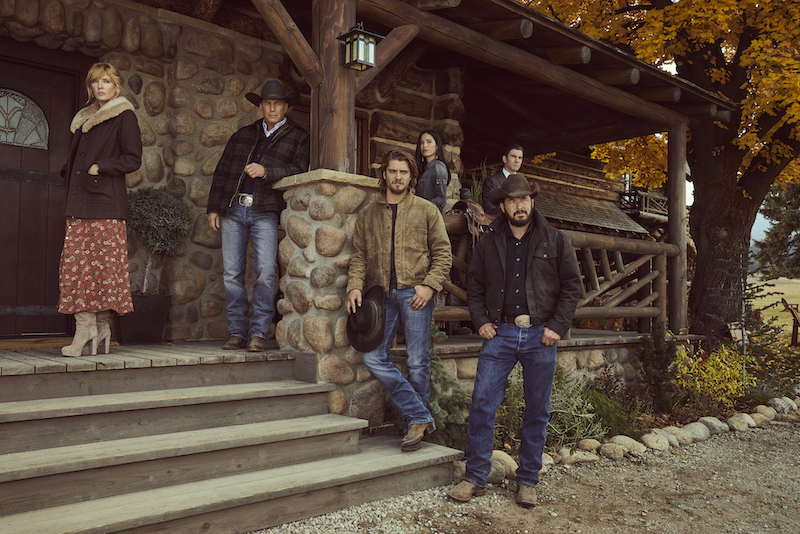 Chief Joseph Ranch (Dutton Ranch)
Fisherman's Cabin (Lee Dutton's Cabin)
Looking for a room with a view? Book Lee Dutton's Cabin at Chief Joseph Ranch for 360 degree views of the Bitterroot Mountains and the Sapphire Mountains. Also known as Fisherman's Cabin, this scene served as the set for the very first episode of the show, when the world is introduced to Lee Dutton, the eldest of kin in the Dutton family. Of course this cabin is only available to rent when the show is not shooting..
Ben Cook Cabin (Rip's Cabin)
Used in the show by character Rip Wheeler, the Ben Cook Cabin at Chief Joseph Ranch is available for $1500 per night and includes sleeping arrangements for eight people. Both cabins come with a tour of the ranch and set locations when you book a stay.
Nicklaus Clubhouse at Promontory Club (Dan Jenkins Lodge)
Promontory Club, a private gated community with several country clubs, golf courses, pools and a 5-star equestrian center served as a filming location for "Yellowstone" season one. Specifically, the prestigious Nicklaus Clubhouse. Not many homes are available for rent, so consider yourself lucky to score a reservation at this luxurious ranch-inspired property.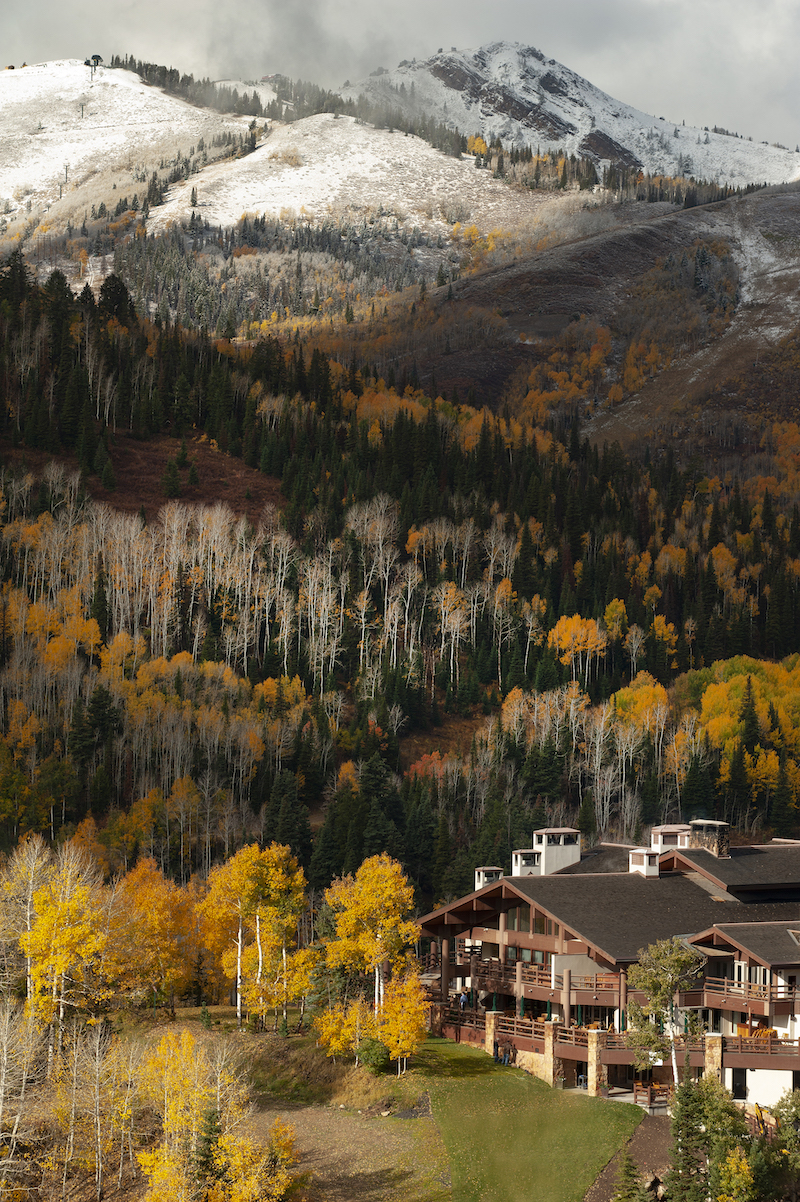 Stein Eriksen Lodge, Deer Valley
Seasons 1-3 of the hit show were shot in locations scattered throughout Park City, but a majority of the show was filmed inside the Utah Film Studios. Just a short drive from where all the action happened (with gorgeous views to boot) is this luxury mountain lodge. Although this doesn't qualify as its own working ranch, it offers all of the charm of a rustic experience, while sparing nothing when it comes to luxury. Think roaring fires, 5-star service and horse-drawn sleigh rides up the snow-covered hills of Deer Valley.
The Jewel Of Escalante Lodge, Utah
Stellar sunsets and plenty of stargazing will ensue at this remote 3,200 square foot lodge on 32 private acres overlooking North Creek and the lands of the Grand Staircase Escalante National Monument.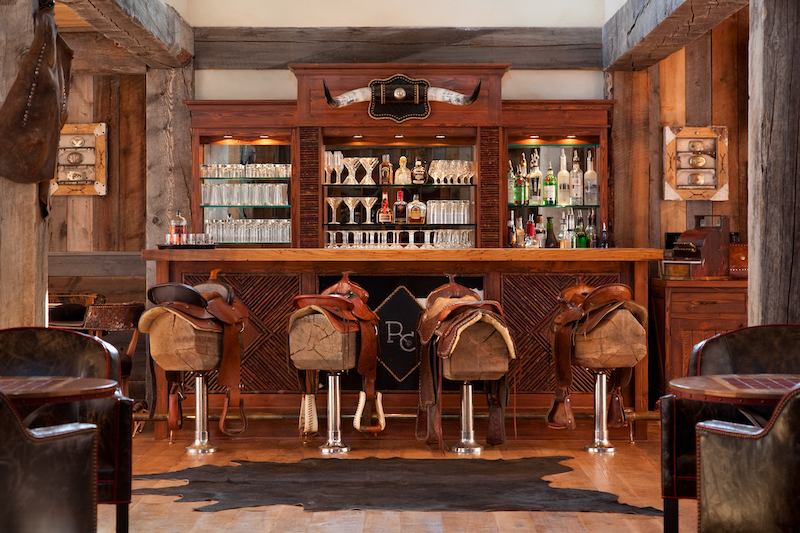 The Ranch at Rock Creek, Montana
During the shooting of Yellowstone season 4, the cast and crew shot a multitude of scenes in the city of Missoula in western Montana, including at the Missoula County Courthouse, the Community Medical Center and Ruby's Cafe. If you're down for a drive a mere 1.5 hours outside of town, you'll hit the Ranch at Rock Creek, a luxury dude ranch nestled in one of Montana's most picturesque valleys. From horseback riding in the snow to sleeping in a luxury tent heated with a potbelly stove, you'll get that true ranch hand feel without compromising on comfort.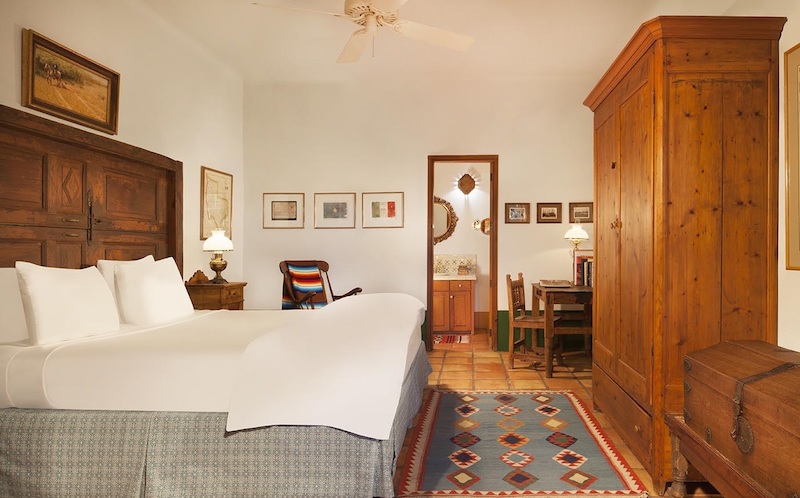 Cibolo Creek Ranch, Texas
Many of Yellowstone's scenes were filmed at the historic Four Sixes Ranch in Gunthrie Texas, but while you can't stay on that working ranch, you can still get that cowboy experience while you're down there. Escape to West Texas (and from all of reality) at Cibolo Creek Ranch, a 30,000 acre ranch just 30 minutes from Marfa. Take in the spectacular views of the sprawling countryside while getting your fix of all the local activities–from horseback riding to skeet shooting.