Hotel Spas
Hotel Spas
Inside the New Expectation-Defying Spas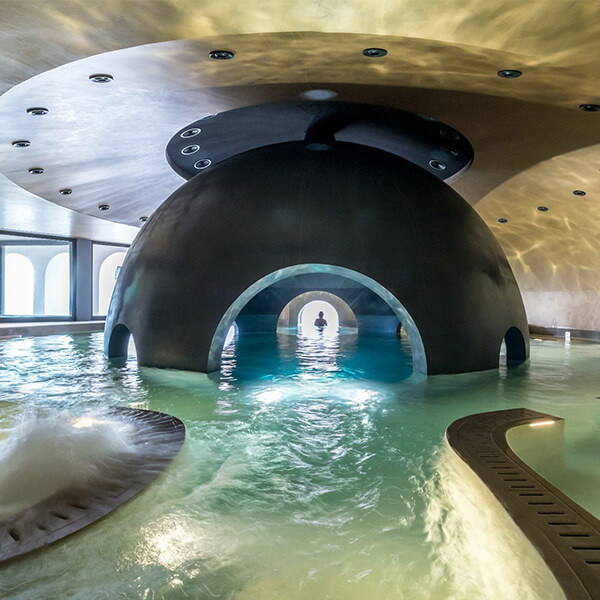 Hotel spas have long followed the same format: Dim-lit interiors that carry wellness seekers across a series of whisper-hush spaces. Now that expected experience is being disrupted by a new breed of wellness experts, designers and hoteliers across the globe with an entirely updated approach on rejuvenation.
Field Notes
Plunge-worthy spa pools around the world
Dive into the waters of the indoor pool at the Euphoria Retreat, in Mystras, Greece and you're in for a surprise: it reverberates with the song of whales and dolphins.

At Homestead Resort in Utah, Mother Nature is responsible for the pool design, a giant crater/geothermal spring hidden within 55 feet of limestone rock.

Iceland's Instagram supersite, the Blue Lagoon, is actually powered by a nearby geothermal power plant, but fear not: Its mix of lava rock, minerals and algae doesn't just make for amazing photos – it also achieves wonders on the skin.
By the Numbers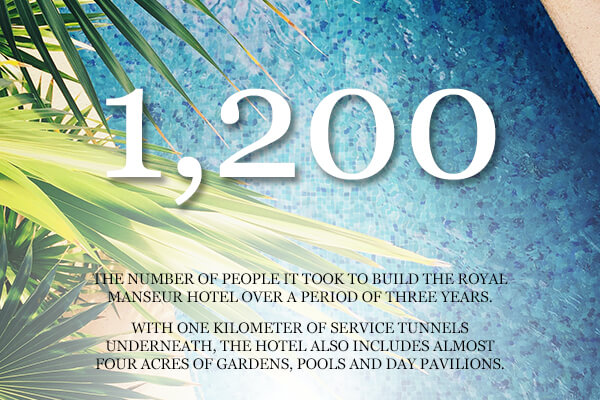 Inn Crowd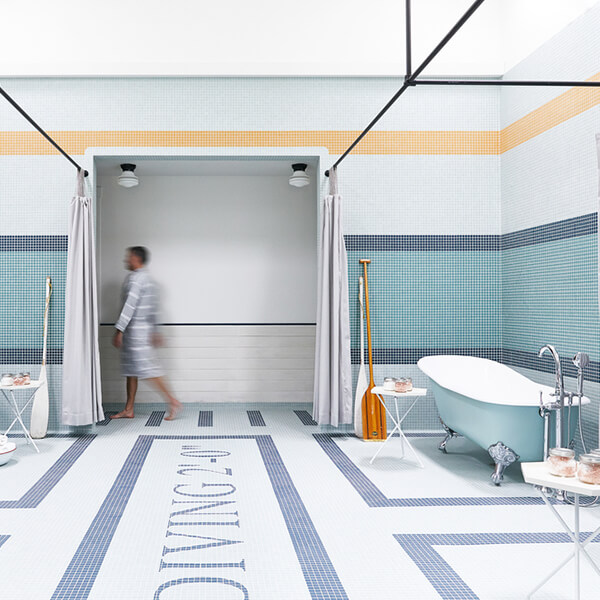 Located in Napa Valley, this classic 1940s motel has been rechristened as Calistoga Motor Lodge and Spa, a boutique roadside hotel. Hospitality designers at AvroKo executed the overhaul, which mines a playful sense of retro chic throughout the 50-room property, all the way into its MoonAcre Spa and Baths. There, architects turned classic spa ideas on their head: Instead of secluded spaces, MoonAcre transforms wellness into a group event: An open-plan bathing area takes its design cues from the classic bathhouse with four mint-green claw-foot soaking tubs for co-soaking with friends, while a coed mosaic-lined steam room is perfect for relaxing with others. Grape-seed body scrubs and wine-paired treatments keep the Napa vibes flowing.
Launch Pad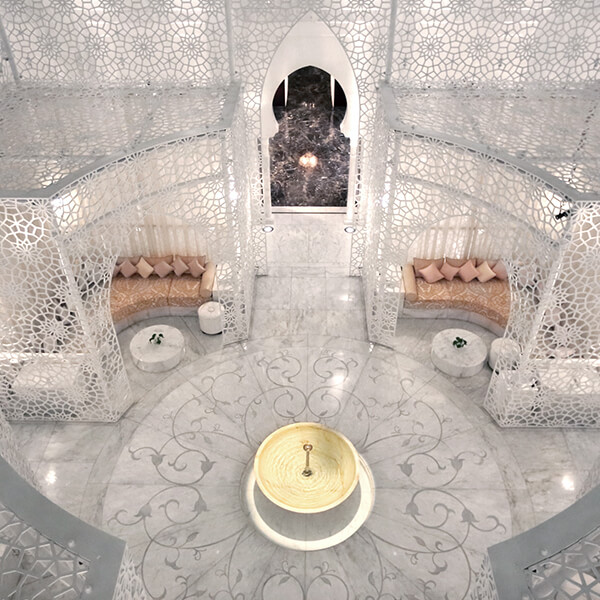 Minimalism need not apply at Royal Mansour Marrakech. A 53-riad palace gem set in the in the heart of the medieval city, it's a study in over-the-top opulence, a look that extends into its newly updated, sprawling spa that is a world unto its own: Bright white, lace-cut iron fretwork "walls" divide huge rooms amid swirling inlaid marble floors and Murano glass chandeliers. Orange trees and gardenia frame sunken seating nooks and carp-filled ponds, while three spa suites each come with their own hammam, treatment lounge, plunge pool and private terrace. It's worth an entire day — or two — to explore this odyssey of pampering that includes an herbal tea bar, library, spa restaurant, and even nail and hair salons.
"The evolution we're seeing is people expect more out of the hotel spa than a place where one can get a great massage. They want a spa to be a gathering place, where socializing and celebration complement the treatments they receive. There is a rising demand to customize treatments for a particular event, whether a birthday, bachelorette party or girls' weekend. We're also seeing a rising demand for mineral baths with CBD salts and massages with CBD creams."
- MoonAcre Spa Director, Chris Hilburn
Sweat Equity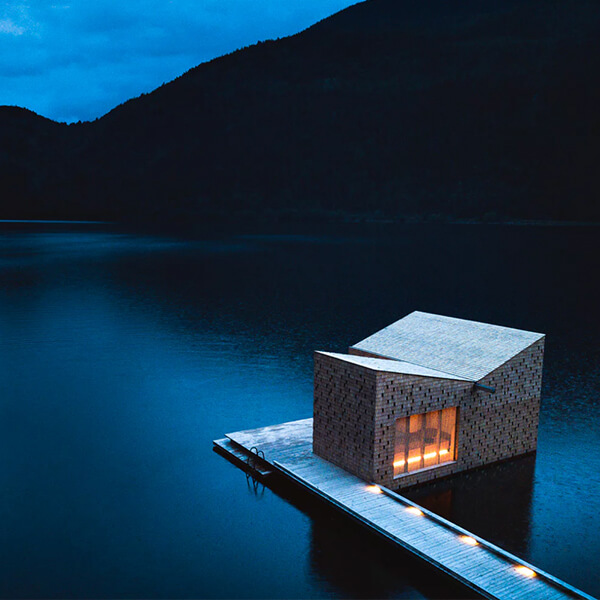 Why relegate the sauna into a corner when it can float unencumbered in the middle of a Norwegian lake? That's the concept of Soria Moria Sauna. Located in Dalen southwest of Oslo, the striking structure casts a hard-edge silhouette against its stunningly picturesque surrounding mountains. Within the sauna, it's all blonde wood walls and floor-to-ceiling windows, with dramatic views while you sweat it out. Tip: While the sauna is part of theDalen Hotel, you don't have to be a guest to feel the heat: The sauna is open to all, first come, first served.

At Hotel Miramonti, a Nordic style sauna is hidden within the Italian Alps, offering a secluded, strikingly designed place to sweat it out in solitude.