A Master Chef on How to Find the Best Local Food While Traveling

How to Eat Well on Your Travels, and the Future of the Dining Industry
The Culinary Institute of America's Brad Barnes shares his thoughts and tips...
Now that roadside spaces can be used for outdoor dining, New York's restaurants have created their own little alfresco seating arrangements with pot plants and booths and sun umbrellas. My local Vietnamese place has red plastic stools and wipeable tablecloths with a hibiscus flower print. Sitting there one humid night, eating a giant bowl of pho piled with aromatic herbs as the street traffic went by, it felt like being transported to Hanoi for dinner. For a brief moment, it helped scratch the travel itch.
In most of my pandemic-era travel fantasies I'm consuming something: a chilled glass of wine under a lemon tree in Amalfi, a giant mezze spread on a shady rooftop in Turkey, fresh coconut juice sipped straight from the shell on a Thai beach. I'm longing for the food and drink I want to taste in faraway places just as much as the things I want to see and do.
My interviewee this week, Brad Barnes, has spent his career seeking out the best dishes from around the globe and infusing his food with those flavors. A professional cook since he was 14, Brad is a certified master chef and culinary olympian whose current role, as director of consulting and industry programs at the Culinary Institute of America, involves traveling the world, guiding and advising restaurants and institutions. We discuss the pandemic-related challenges the restaurant industry faces, his advice to hotels, and a failsafe way to find the best food in every country.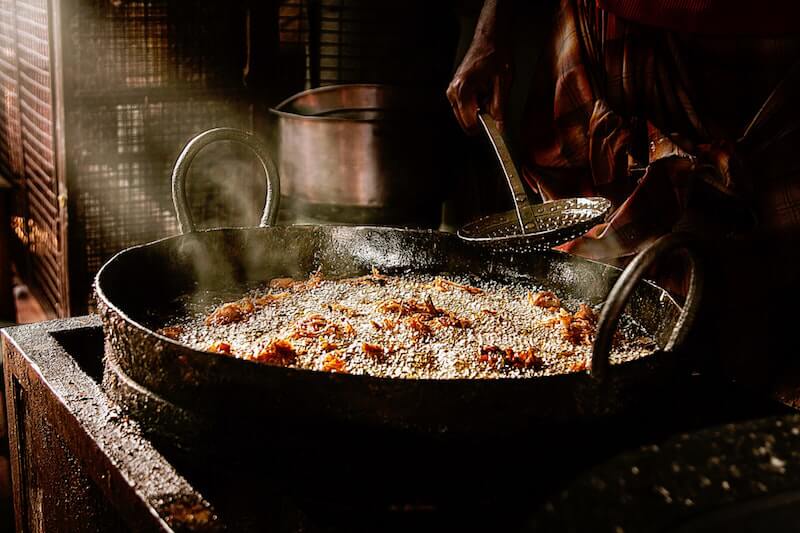 Esme Benjamin: How has the pandemic impacted your work and the food industry in general?
Brad Barnes: This is without a doubt the most profound impact on the industry of any of the disasters that I've seen, and I can tell you I was standing at Stuyvesant High School, two blocks from the World Trade Center, when the towers fell. Even the last great economic downturn of our generation has nothing on this. It's going to change the industry forever.
EB: You mentioned that you had been working with the CDC on some food guidelines during the pandemic. Tell me more about that.
BB: They've been a client of mine for the past five years, in different scenarios but mostly related to connecting with those in our industry/food supply systems. Lately, I've had conversations with epidemiologists and food safety folks to get information that helps me think through how to redesign operational change. So, when we look at eating at restaurants, what are the top five things to address to make them truly safer for customers and teams of staff? The epidemiologists are not recommending things to me – they're not in the position to – but they can tell me the very latest on how the disease is thought to be transmitted, how it happens most quickly, and how to prevent it, so I can learn all those things firsthand.
EB: In a lot of states we can eat in restaurants again, and a lot of people have been wondering if it's safe to eat indoors or if they should stick to outdoor dining. What's your opinion on that?
BB: Right now, my best recommendation is to stick to eating outdoors. All the evidence shows that being in confined spaces with people not wearing masks is one of the worst situations you can put yourself in. I'm sad to say that, but I couldn't responsibly say anything else. If a client asks me what they should be doing, I tell them to focus on curbside, learn how to self-operate a delivery business, and serve people at outside tables.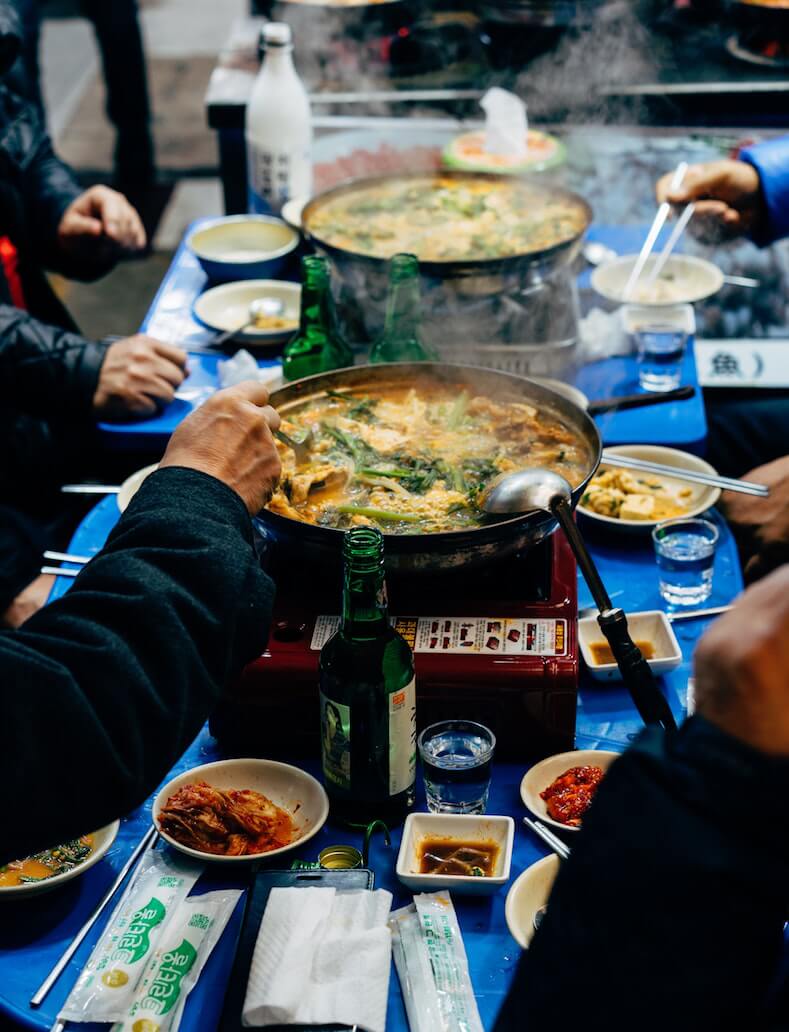 EB: That's going to be a real challenge when winter hits
BB: I also work with a group of architects who focus on the internal design of buildings, and there's a lot of talk about how they can make things safer. They're frantically trying to figure this out because everybody wants offices to come back and gyms to come back and all the indoor things to come back. When it gets to winter and we're dealing with contained heating systems, we're going to have to find solutions to make these things better, very quickly.
EB: The travel and food industries are very linked in lots of ways. Are you consulting with any hotel brands right now? How do you think they're handling it?
BB: No I'm not. One of my biggest hotel clients was put on hold, for good reason. I was traveling for work recently and got an $80 room service meal that was not good and it was all in crappy cardboard boxes. I travel 200-300 nights a year normally and I'm a titanium highest-level member with these people, and they can't give me a cup of coffee? If restaurants can do it, hotels need to figure it out.
EB: I'm guessing buffets are definitely over
BB: Well they are, and that's a little bit of a mystery to me. The only real problem there, if people are asked to wear masks, are the utensils. So if you were to give a table their own set of utensils and they can go up and serve themselves the food, it's probably ok. But buffets in general are really easy to contaminate. You can still get lots of things when there's no COVID.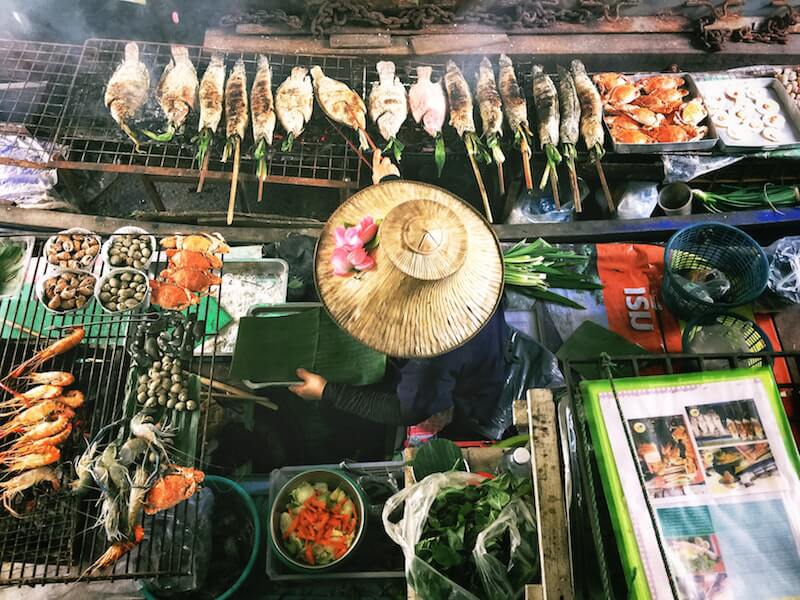 EB: Do you have any stand-out restaurants from your travels that you could share?
BB: São Paulo, from a haute cuisine standpoint, has some of the best food I've ever had. I got to spend some time with Alex Atala there, who's a really fascinating guy. Da Dong in Beijing, the famous duck house. And Masque in Mumbai, from Prateek Sadhu, is an absolutely incredible interpretation of traditional Indian cuisines and ingredients. But some of these little restaurants where you go to the market and pick out your fish and take it over to the cook are just super amazing. I eat a lot of street food in more home-based places, but I do have a couple of rules – I look at the cleanliness and if I don't see refrigerators I don't eat.
EB: I like that you go to the hole-in-the-wall little street places because I would imagine you dine at all the fancy restaurants.
BB: Typically, the best way to learn about a culture's foods is at the markets. I visited a bunch of parsi bakeries – parsi is an ethnoreligious group in India – and those were just little shop fronts where I would sit and talk to the owner. One of the best markets I've ever been to was in Valencia, Spain, which was probably the size of New York's Javits Center. And in a town like Valencia, which is probably the size of Greenwich Village! Amazing.
EB: I love food, virtually everybody does, but I wouldn't say I have the most refined palette, so I'm always fascinated to hear where the professionals love to eat.
BB: You've got to read about the culture and the history and the sociology associated with a place. Like appam in Southern India – a pancake made out of coconut milk and rice flour. When you read the history of the country you learn this is an important bread and then you seek it out. That's my approach. Say I'm going to Taipei, which is known for its beef noodles, I eat beef noodles in seven or eight places at the night market, with stinky tofu and oyster omelettes and pepper buns. You've got to dig into that and get to the cultural and historical base of a place.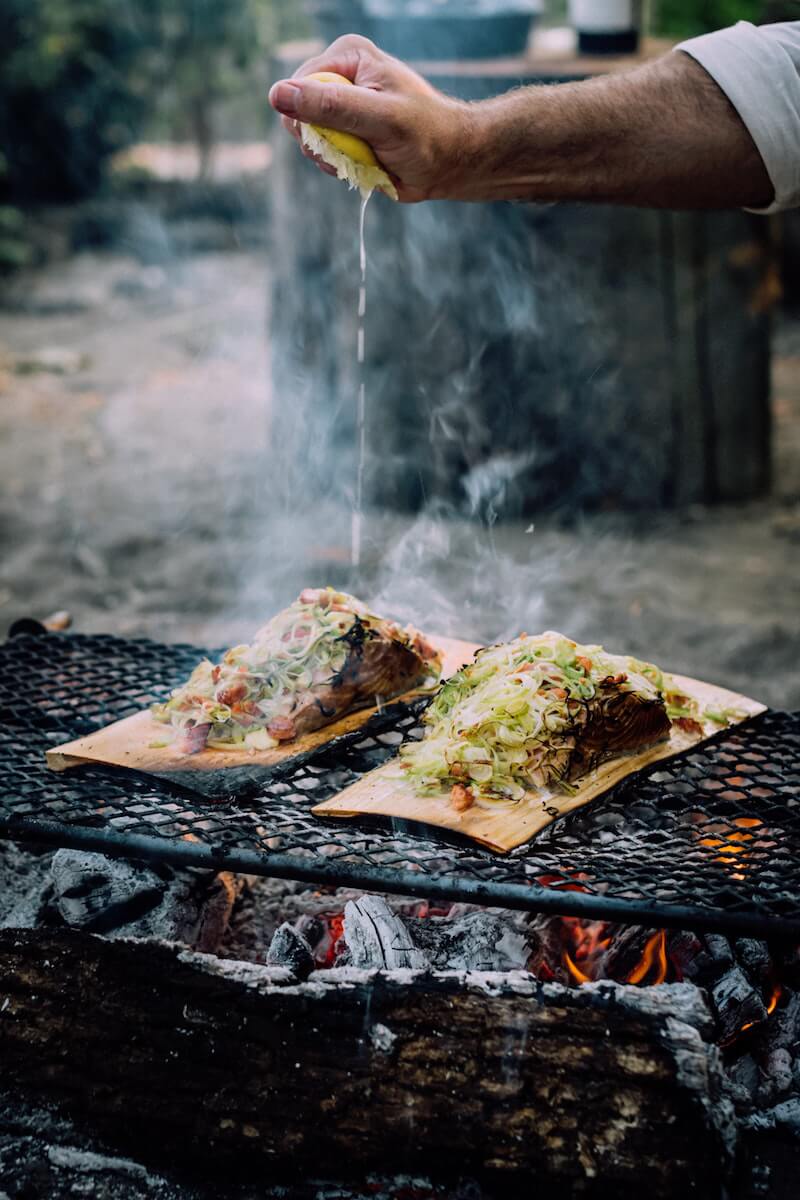 EB: Once you've experienced these new cultural flavors and dishes, how does that translate to your cooking and perspectives on food?
BB: I'm so lucky to be able to stand there and watch Alex Atala cook, to sit on a dirt floor and make tortillas with a woman in a Mayan retreat, or cook sauce with a grandma in Italy using tomatoes we just picked. I try to seek out people, and frankly it's usually mothers and grandmothers because in my opinion that's where the basis of food comes from, and they tell me more about how I can create authentic flavors. It's one of the things I think I do best as a chef – make dishes the way your grandma would make them.
EB: Home cooking has really come alive since the pandemic. Is it amazing to see people seeking out recipes and expanding their dish repertoire?
BB: My career at the Culinary Institute of America has gone from senior director of culinary education to overseeing all the public programming and then taking over consulting. We see a tremendous amount of folks every year that are home enthusiasts, and now we're thinking about how we help them through this. I've done a few videos on Instagram and it's all about things you can make at home. There's a huge opportunity to help people learn, because frankly most people don't know how to shop or run their own kitchen, and they don't know how to cook very well. It seems mysterious, but at the end of the day it's really not. I can teach you cooking.
Visit www.ciachef.edu