A Brief, Fascinating History of Hilton Head Island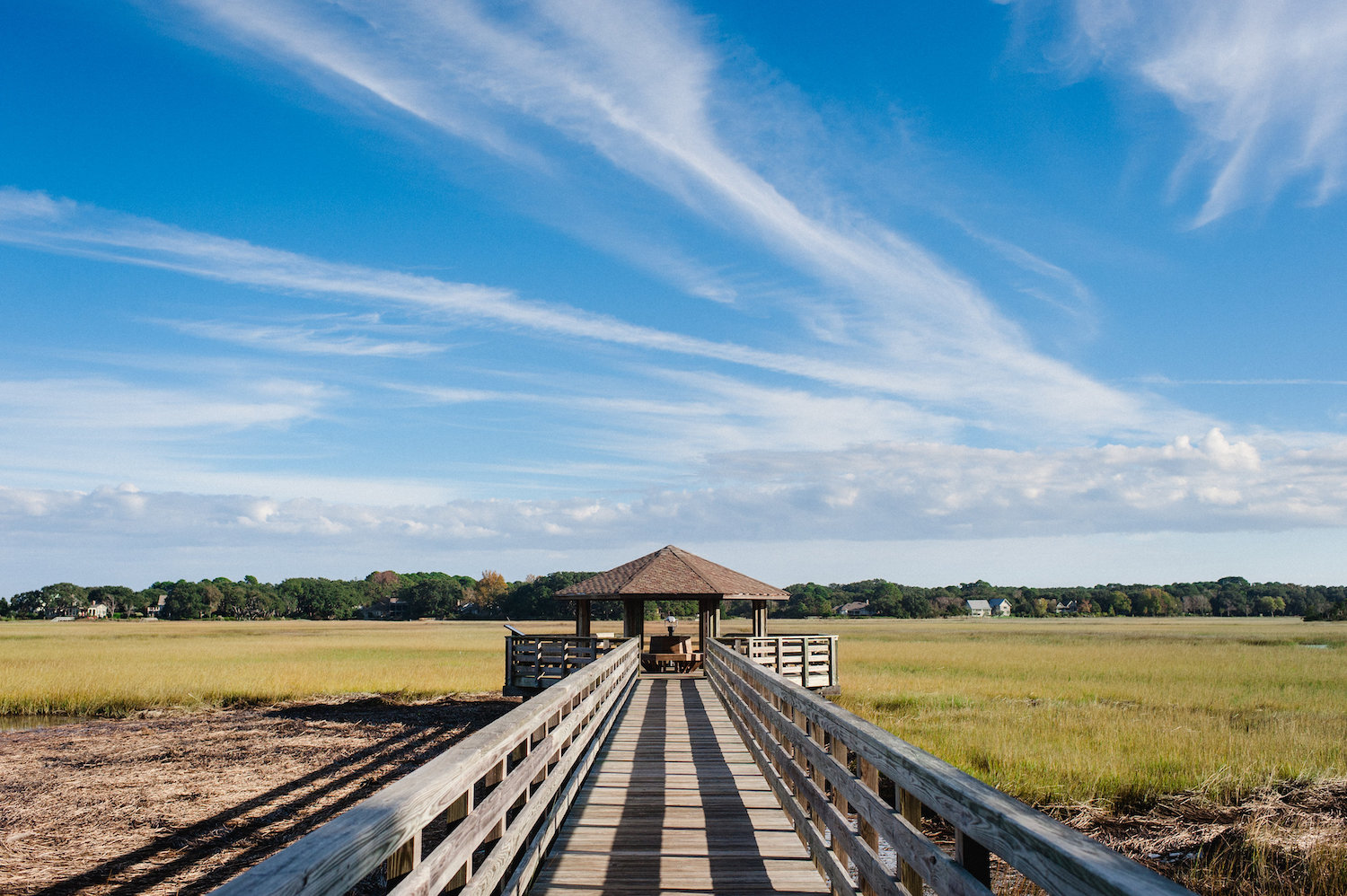 A Brief, Fascinating History of Hilton Head Island
By Esme Benjamin
With its pristine beaches, waterfront local-seafood restaurants, wildlife-filled nature preserves, and epic golf courses, it's hard to imagine Hilton Head Island as anything other than a beloved tourist destination. But scratch beneath the surface and you'll realize this laid-back island is actually one of the most historically important places in the U.S.
"Everybody who comes here knows that we have incredible beaches and great golf," says Richard Thomas, owner of Legacy History Tours. "But in my mind, it is the only place in the world that has 500 years of recorded history that apply to it. And that also figured significantly, in one way or another, into every major period of American history."
Read on for a deep dive into Hilton Head Island's diverse and storied past and discover a side to America's Favorite Island®.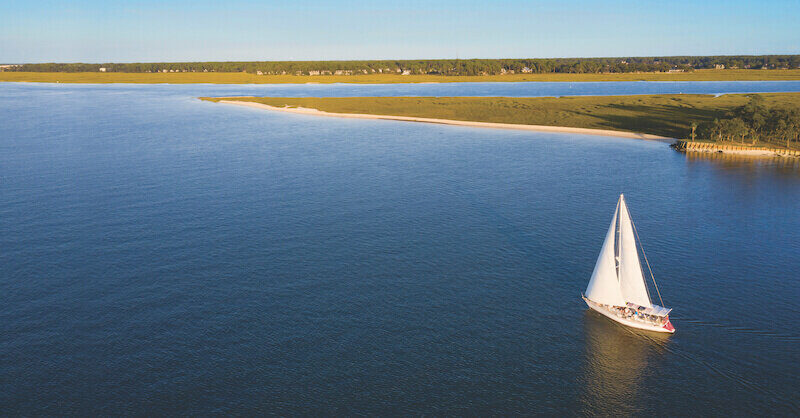 In the beginning...
Hilton Head Island's historical prominence can be attributed to the Port Royal Sound, the body of water that separates the island from Beaufort and Points North, and which happens to be the second largest and second deepest natural harbor on the entire east coast of North America. These qualities made Hilton Head Island a strategically valuable location for warring Native American tribes and European colonizers looking to expand their empires to the west.
Some of the earliest documented inhabitants of Hilton Head Island were the Escamacu, a small coastal tribe which was eventually forced out by the larger and more powerful Yemassee – a tribe that originally hailed from Georgia, but had been displaced by Spanish invaders. The Yemassee settled the island in around 1685, just as the first British colonizers were building a base in nearby Stuart's Town, and the two groups quickly formed an alliance, fending off raids by the Spanish and establishing a mutually beneficial trade arrangement.
How Hilton Head Island got its name
In 1663, William Hilton, a sea captain from the Massachusetts Bay Colony, was scouting for land along the coast of the new province of Carolina. He had been hired by a group of Barbados-based planters who, after using all their land to grow sugarcane, had become entirely reliant on Britain and the New England colonies for their food supply. As he cruised into the Port Royal Sound, Hilton noticed a high bluff of land on the corner of one of the sea islands and decided to name it after himself. From that point on, it was known formally as Hilton Head Island.
The Revolutionary War and "The Bloody Legion" of Hilton Head Island
On the eve of the Revolutionary War, Hilton Head Island was one of the affluent communities in the colonies thanks to its lucrative indigo trade, a crop which accounted for almost 40 percent of the total export revenue of the colony of South Carolina. The island's exceedingly wealthy indigo planters were also some of the most heavily taxed people in the colonies, which made them natural patriot sympathizers when the Revolutionary War broke out in 1775.
As a valuable patriot stronghold in a largely loyalist area, Hilton Head Island was an epicenter of violence and raiding. By all accounts the island's militia, which operated by boat, was a force to be reckoned with; it was dubbed "The Bloody Legion" by newspapers in Charleston and Savannah.
Fighting continued in the area for nearly two years after the Treaty of Paris was signed in 1783. The indigo planters, who made their money selling crops to textile merchants in England prior to the war, were left destitute. Lawlessness proliferated throughout the region until 1790, when a planter from Edisto, who purchased 1,000 acres of land on Hilton Head Island, planted the first commercially viable crop of Sea Island cotton, kickstarting the South's cotton market.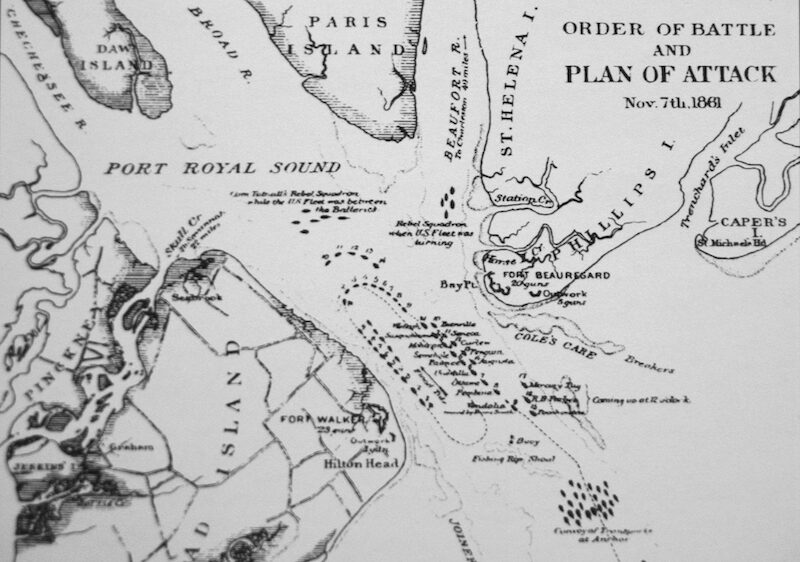 The Civil War and the dawn of freedom
Hilton Head Island's plantation owners were, once again, basking in affluence until November of 1861, when the Union Army invaded Port Royal sound, occupied the Sea Islands, and established the Military Department of the South for the Union with a headquarters on Hilton Head Island. It was the beginning of a massive military buildup that saw upwards of 45,000 residents in the military and military-related occupations.
After suffering huge losses at the Battle of Port Royal, Confederate forces bid a hasty retreat – and the plantation owners fled with them. In their wake, the Gullah people, who were brought to South Carolina from West Africa as enslaved people in the 1700s, were immediately freed. Labeled "contrabands of war," these men, women and children were housed in overcrowded campgrounds until, with the help of Union General Ormsby Mitchel, they were able to establish an independent town with all the infrastructure necessary to start new lives as free people. Mitchelville, as it became known, made history as the first self-governed town of freed Africans in the U.S. – and this all happened before the Emancipation Proclamation was issued by Abraham Lincoln in 1863.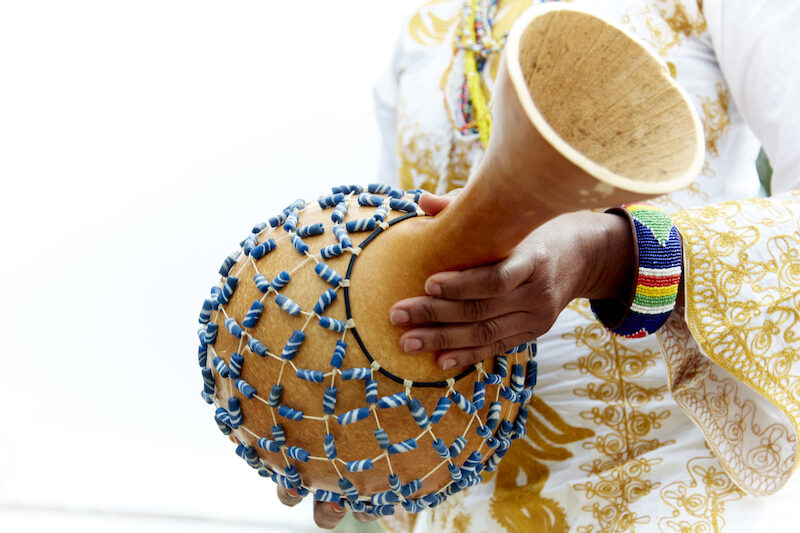 At its height, Mitchelville had around 3,000 people, over 400 homes, two schools, three churches and four stores. It was also the site of the first mandatory education system in the state of South Carolina, meaning all children aged six to 15 had to go to school. In short, Mitchelville was a thriving community up until the Civil War ended in 1865, after which some residents began to leave in search of family members or to seek economic opportunities elsewhere. The community faced a disaster in 1893 when the Great Sea Islands hurricane wiped out most of Hilton Head Island, including the homes and businesses of Mitchelville.
Today, Historic Mitchelville Freedom Park showcases the incredible significance of Mitchelville, which served as a template for future freedmen towns across the country. The park's annual Juneteenth festival, which will be held on June 18 this year, continues to grow, with attendees flocking from all over the U.S., and over 40,000 people tuning into its virtual Juneteenth celebration, created in partnership with 12 African American museums.
"It's very fitting that a holiday that celebrates freedom for all people can be held at Mitchellville, where freedom began," says Ahmad Ward, Executive Director of Historic Mitchelville Freedom Park. "We celebrate by hosting an 'edutainment' event. We want you to have fun and do the things that are associated with Juneteenth like food and music. But we also want to talk about why Mitchelville is important, why Juneteenth is important."
Learn more about Historic Mitchelville Freedom Park's annual Juneteenth celebrations and about Hilton Head Island's Gullah Celebration, held annually each February.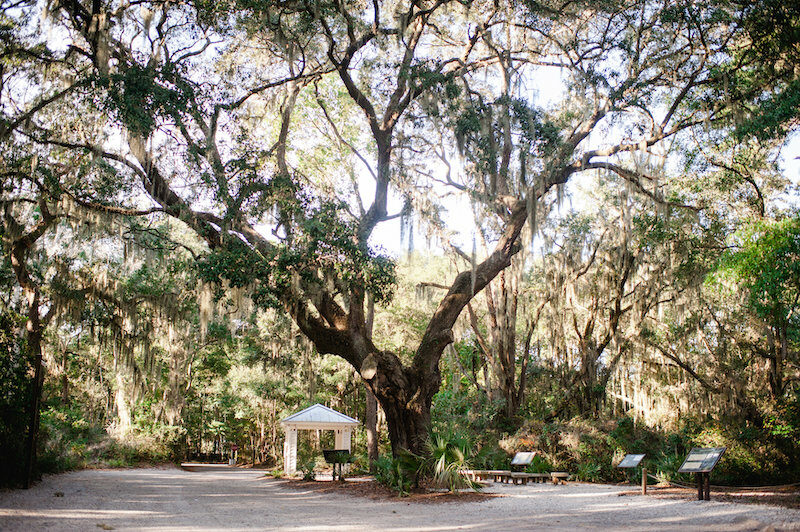 Hilton Head Island's rebirth as a tourism destination
Hilton Head Island remained a relatively sleepy place until 1950, when a retired Major General named Joseph Fraser teamed up with three other investor families to purchase 20,000 acres of land on Hilton Head Island. They intended to use the island's trees as lumber for building projects in Fort Stewart, Savannah. But Joseph Fraser's son, Charles, who had recently studied land management and development at Yale, had an entirely different vision for the island and convinced his father to give him 5,000 acres to create a low density unit per acre development.
With help from his brother, Charles set about planning The Sea Pines Resort – a place designed to be more a part of nature than apart from it.
"They said, we want everything to fit into the natural surroundings. All of the mailboxes, all of the stop signs, all of the fire hydrants are going to be forest green, and the colors of the houses are going to have to match the natural colors," explains Richard Thomas. "And so he ends up creating this incredible place where the buildings actually fit into nature, not vice versa."
In 1960 Hilton Head Island's first golf course was completed at The Sea Pines Resort. It was golf that put Hilton Head Island on the map, and during the first Heritage Golf Tournament, won by Arnold Palmer in 1969, national press began paying attention to this budding high-end resort/retirement community with an environmentally sensitive ethos. In 1974, when the Heritage Golf Tournament was first televised on CBS, real estate sales surged, and by the early 80s tourism revenue began outpacing real estate revenue. Hilton Head Island was well on its way to becoming known as America's Favorite Island®.
To learn more about Hilton Head Island's past and present visit HiltonHeadIsland.org, Legacy History Tours, and Historic Mitchelville Freedom Park.