My Hometown: Hilton Head Island with Andrew Carmines
My Hometown: Welcome to Hilton Head Island with Andrew Carmines
In FTT's series My Hometown, notable travelers divulge local places they couldn't live without.
By Esme Benjamin
Though Andrew Carmines spent time living in Alaska, Mississippi, Houston, and Los Angeles, he eventually settled back on Hilton Head Island, his beloved hometown. "I find there to be no comparison," Andrew explains, "and I can't imagine living anywhere else."
When he's not busy running his family restaurant, Hudson's Seafood House on the Docks, and sustainable oyster farm, Shell Ring Oyster Company, Andrew Carmines is heavily involved in fundraising for the David M. Carmines Memorial Foundation – a non-profit organization founded in memory of his late brother. Through its popular Hilton Head Island Seafood Festival, held annually in February, the foundation raises funds for other local non-profits, including the Gullah Heritage Museum and the Island Recreation Scholarship Fund.
From the best waterfront bar and the creamiest ice cream scoop to a local's tip for beach cycling, this is insider intel you'll want to bookmark for your next trip to beautiful Hilton Head Island.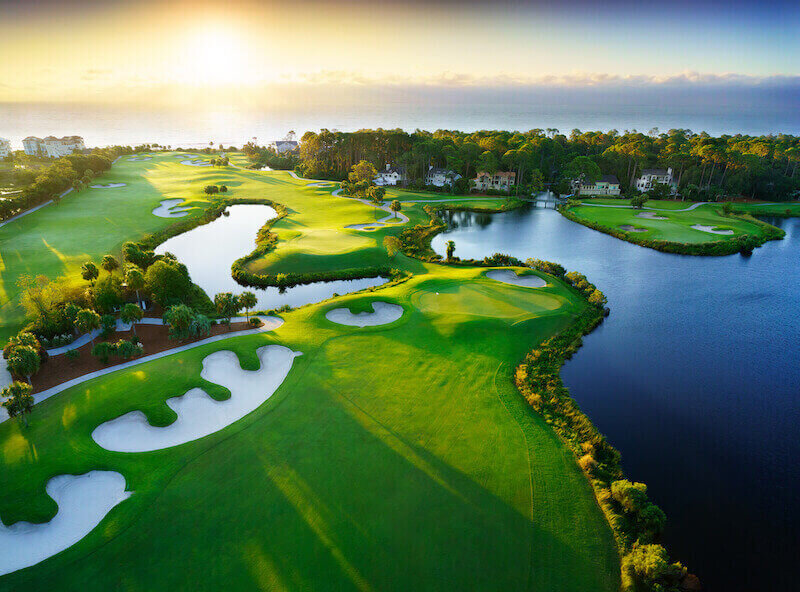 My hometown is special because it is truly visually stunning, there are a multitude of outdoor activities, and there's a true sense of community that feels like a family in some ways. There are so many things about the local ecosystem and the outdoors that make the place special as well.
The best place to stay in my hometown is the Spanish Wells area. It's quiet, but you are a hop, skip and a jump from the hustle and bustle if you choose to go for that. For visitors, I think Sea Pines Resort and Palmetto Dunes Oceanfront Resort are still the top places to stay for a family-friendly atmosphere, huge number of outdoor activities and some of the nicest beaches on the island.
When you're in my hometown, you absolutely need to get fresh, local seafood at Hudson's Seafood House on the Docks and a frozen, fruit-filled drink at Pool Bar Jims on the beach.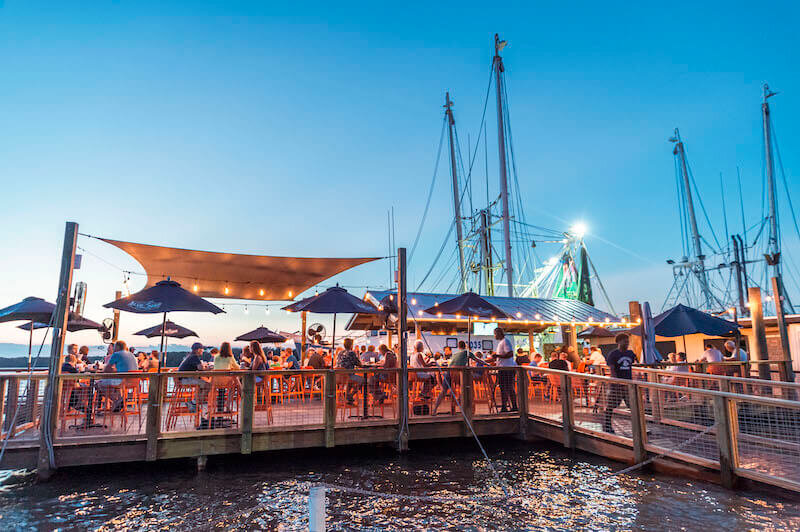 When friends visit my hometown, I always take them fishing, and then cook what we catch.
If you are looking for something a bit more adventurous, check out the zipline ropes course off Marshland Rd. The first time you do it it can be a little scary, especially for kids, but it is totally safe and a good way to spend an afternoon in the live oak canopy.
Without question, the most romantic date night spot would have to be Chez George, or Charlie's. Something about classic French is special for date night.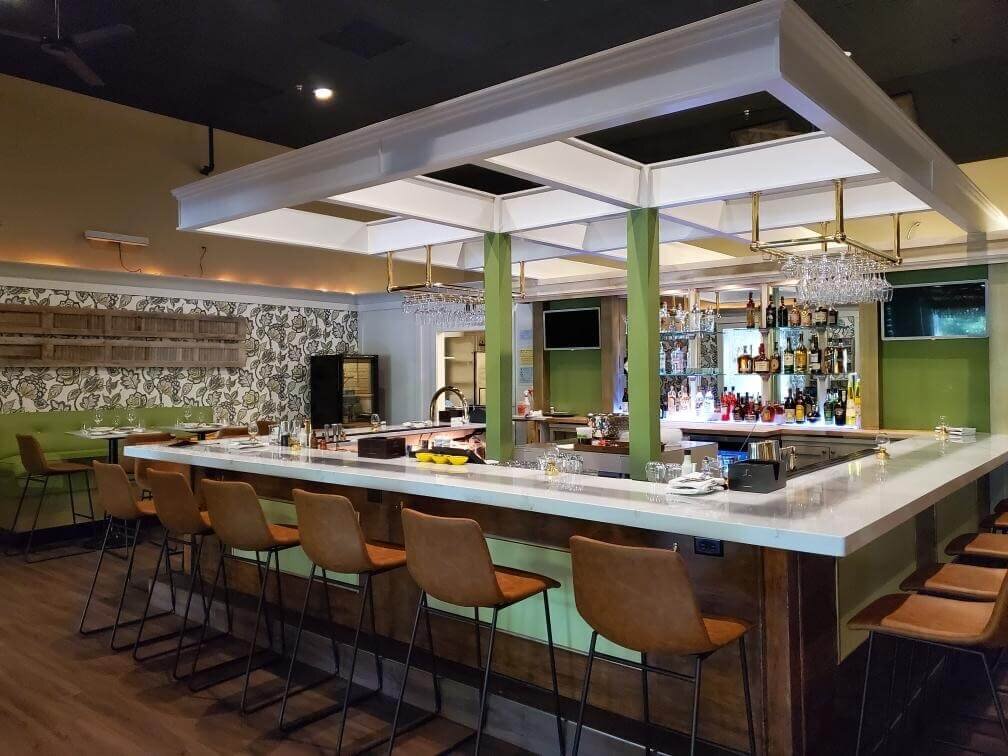 I spend far too much money at Southern Drawl Outfitters and HH Boathouse fishing shops. Between the two of those stores, you can drop some serious coin.
When you're in the mood for some "me time" head straight to the bike paths for a long ride. Ride on the beach at low tide, with the wind at your back, then use the bike paths for the return journey.
My secret obsession is Vanilla Bean ice cream from Hilton Head Ice Cream. The creaminess of the ice cream is amazing and they don't skimp on the vanilla.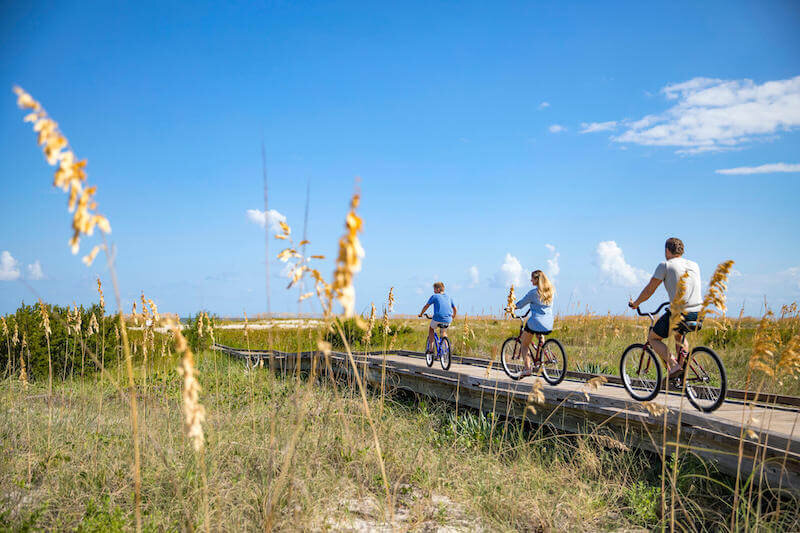 Something only locals know about my hometown is that Hilton Head Island was home to Nomadic Native Americans going back to 10,000BC. They had small camps in which they lived close to food sources like shrimp, oysters, clams and fish, and visitors can still visit the remains of these camps.
Don't end a trip to my hometown without going to Hudson's and ordering shrimp, which are particularly sweet and delicious here in South Carolina.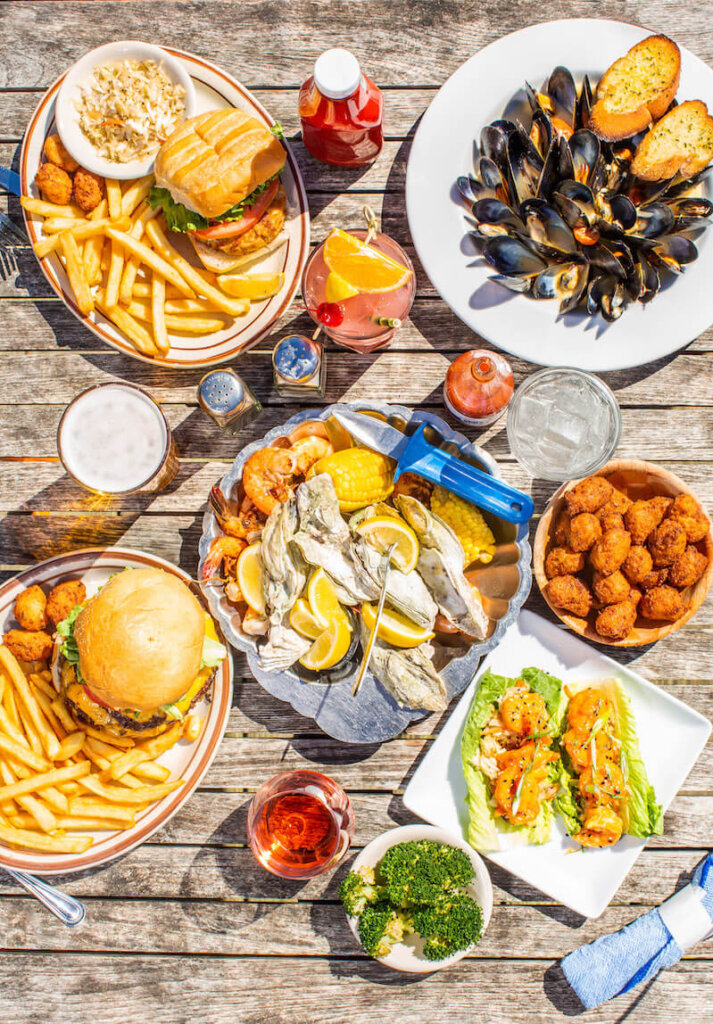 FTT's Hilton Head Island Recommendations