9 Idyllic Islands You Can Visit Right Now
9 Idyllic Islands You Can Visit Right Now
For travel lovers who are vaccinated – or about to be – international travel is on the agenda again. While going overseas won't be quite as seamless as during the "before times" (testing and contact tracing are still the norm), it's now safer and much more doable (read: no more 14-day quarantines). That being said, as this is the first time most of us have ventured off domestic soil in a year, it feels appropriate that it be somewhere fairly close to home with a low rate of infection. The beautiful islands of the Caribbean and North Atlantic fit the bill, and many will even help you organize a COVID test in time for your arrival back in the U.S. If you ask us, an easy-breezy beachy vacation in these nine destinations is the perfect way to celebrate immunity and dip a toe back into international travel.
Aruba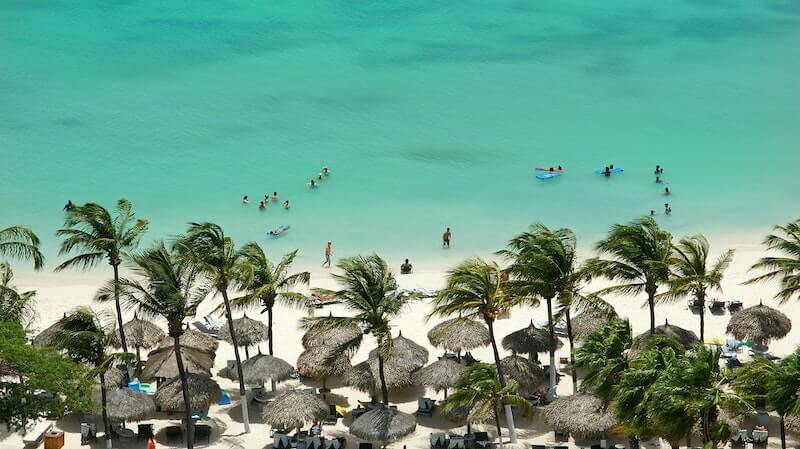 Why Aruba? In recent years Aruba has styled itself as a wellbeing-focused destination, so if you're in need of a mind-body-soul retreat, this is the place for you. Expect yoga on the beach, hiking, water sports, and spa treatments made from the island's abundant aloe crops.
Know before you go: The "happy island," Aruba is open to U.S visitors with a couple of caveats: all visitors must fill out a health assessment form (think the usual questions about whether you're exhibiting symptoms or have been in close contact with anybody who's sick) and provide a negative PCR test. Tests can be taken before departure (JetBlue passengers will have the option of an at-home saliva test) or upon arrival in the country. Travelers will also be required to purchase $30
Aruba Visitors Insurance
to cover health costs if they were to fall ill during their vacation.
Read more:
Aruba.com
The Bahamas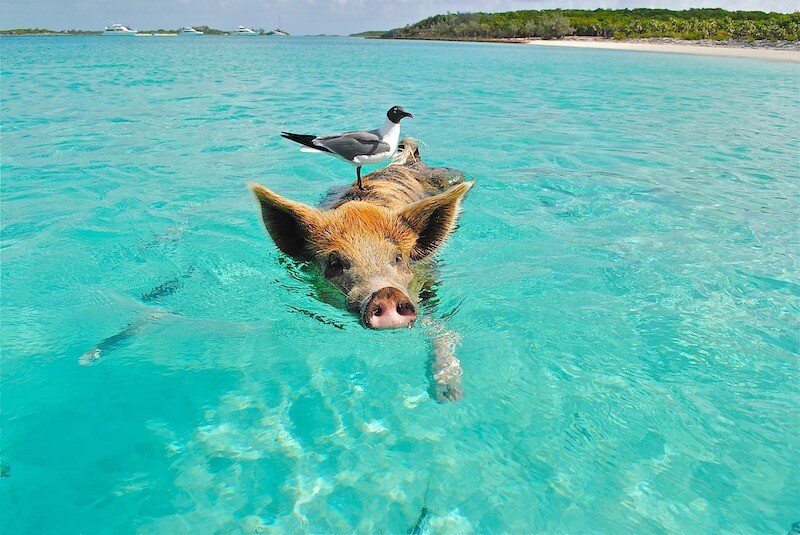 Why The Bahamas? Boasting a string of 700 subtropical isles and 2400 cays, The Bahamas is an island-hoppers paradise. Don't miss Eleuthera's pink-sand beaches, a local fish fry on Nassau, and, of course, swimming with those famous wild pigs.
Know before you go: First, visitors must get a negative COVID-19 PCR test result no more than five days before arrival. Then they must apply for the
Bahamas Travel Health Visa
at least 48 hours before departure. This visa includes health insurance at the cost of $40 to $60 depending on the length of their stay. For those staying more than four nights, there will also be a mandatory rapid COVID-19 antigen test on the fifth day to check they remain in good health.
Read more:
Bahamas.com
Bermuda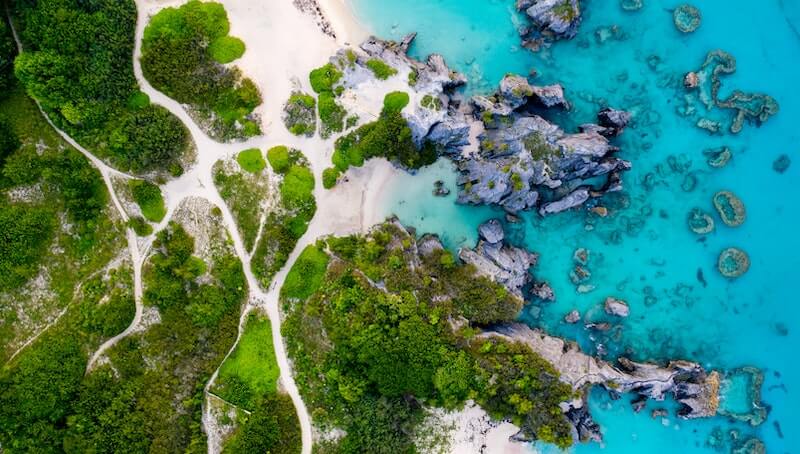 Why Bermuda? Pastel-colored 18th-century homes, pink beaches, bougainvillea blooms and vibrant coral reefs make Bermuda postcard-perfect. This being a British overseas territory, the locals love their cricket, but the island is also world-famous for its golf resorts.
Know before you go: Vaccinated visitors must first apply for travel authorization, which costs $75 per adult and $30 for a child. They should also arrive with a negative test taken within five days of arrival. Once you get to the airport, another test is administered and travelers are asked to quarantine for 24 hours while they await their result. If that comes back negative, they'll be allowed to enjoy their vacation with one condition: further testing on days four, eight and 14 of their trip.
Read more:
gov.bm
Jamaica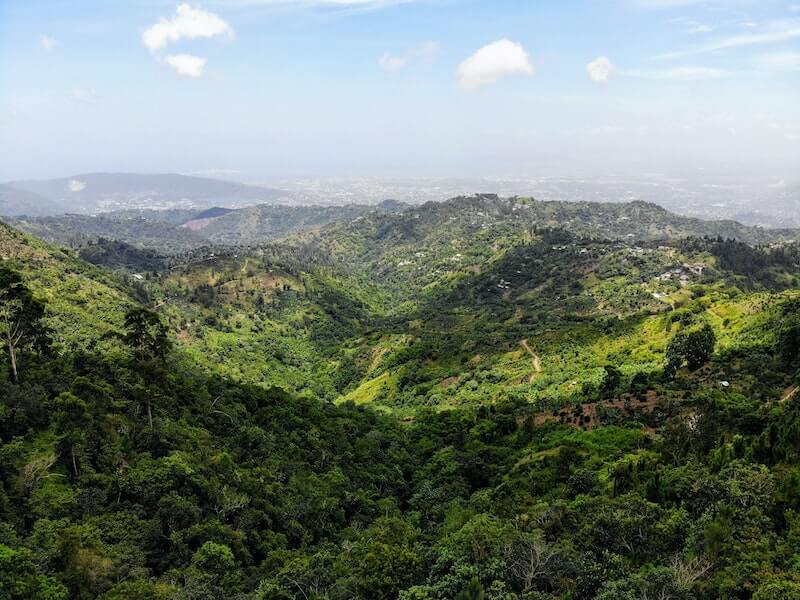 Why Jamaica? From the delicious food and rum-heavy cocktails to perfect, coral-encircled beaches and ubiquitous sound systems – what's not to love about Jamaica?
Know before you go: At least three days before departure, travelers should fill out the
online travel authorization form
and upload negative results from a PCR or antigen test. It's as simple as that!
Read more:
visitjamaica.com
British Virgin Islands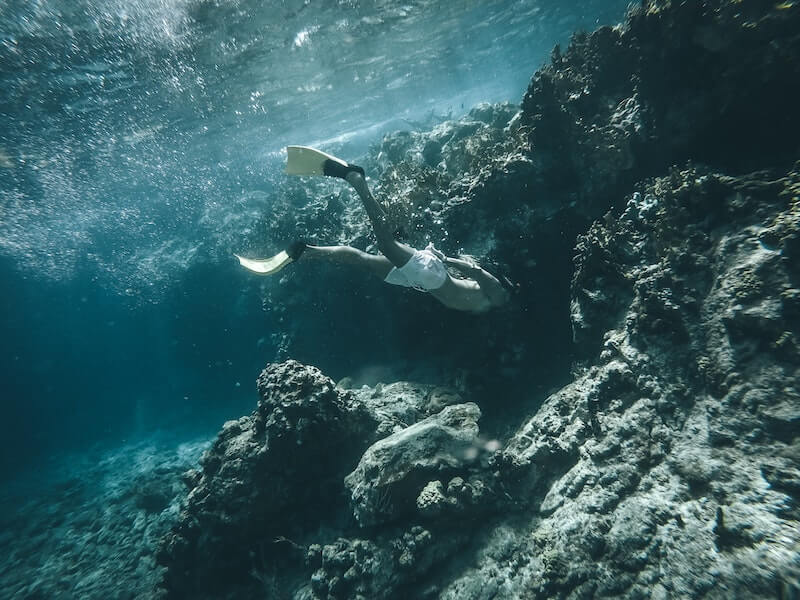 Why the BVI? Yachts and sailboats zig-zag through the turquoise waters surrounding the British Virgin Islands. Though it's an upscale destination with lots of luxury hotels and restaurants, you won't have to go far to find quiet coves that feel virtually undiscovered.
Know before you go: U.S. tourists should first secure a
travel authorization
certificate for a fee of $175 (note: it requires proof of
travel insurance that covers COVID-related claims
). No more than five days out from scheduled arrival they'll also need to take a COVID test, which will be supported by a second test when they arrive at the airport. Quarantine is mandatory for the four days it takes to get the results back.
Read more:
bvi.gov.vg
Dominican Republic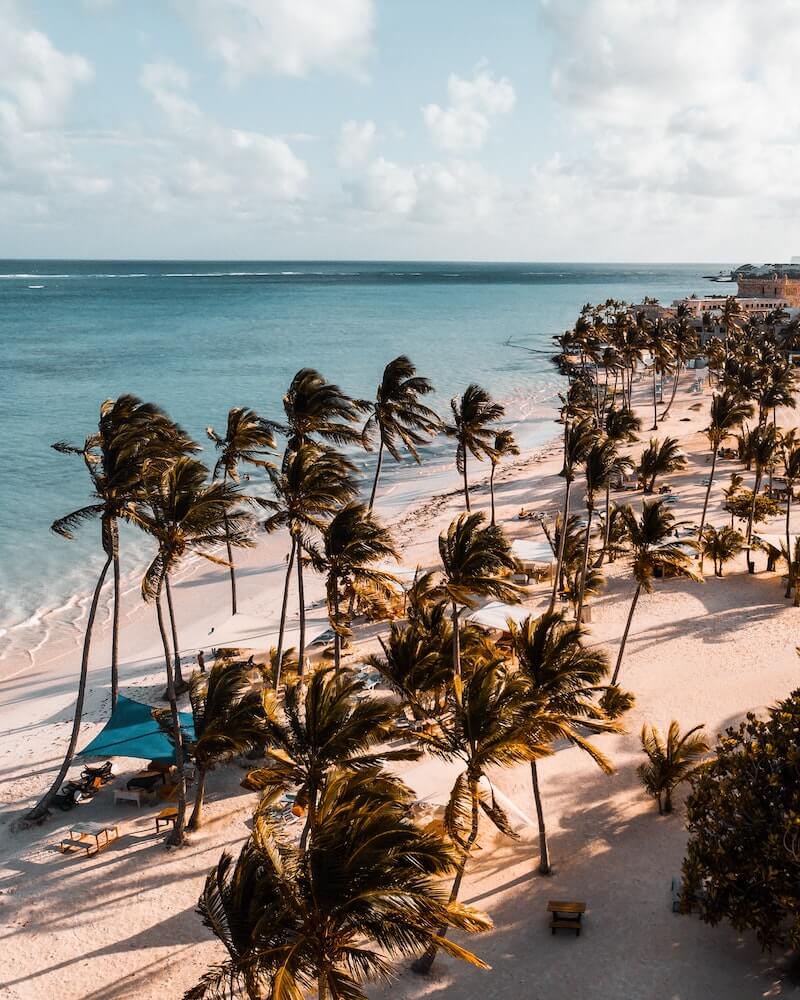 Why the Dominican Republic? Lauded for being one of the Caribbean's most geographically diverse islands, the Dominican Republic has jungles, mountains, arid desert-like plains, and, of course, beaches aplenty. If you love outdoor activities, you'll be in your element.
Know before you go: The Dominican Republic recently scrapped a rule that required U.S. travelers to present a negative PCR test. Instead, visitors must fill out a health
affidavit and agree to
temperature checks and potential breath tests at the airport. To make the return home as smooth as possible, the Ministry of Tourism is now making
free viral antigen testing available at hotels.
Curaçao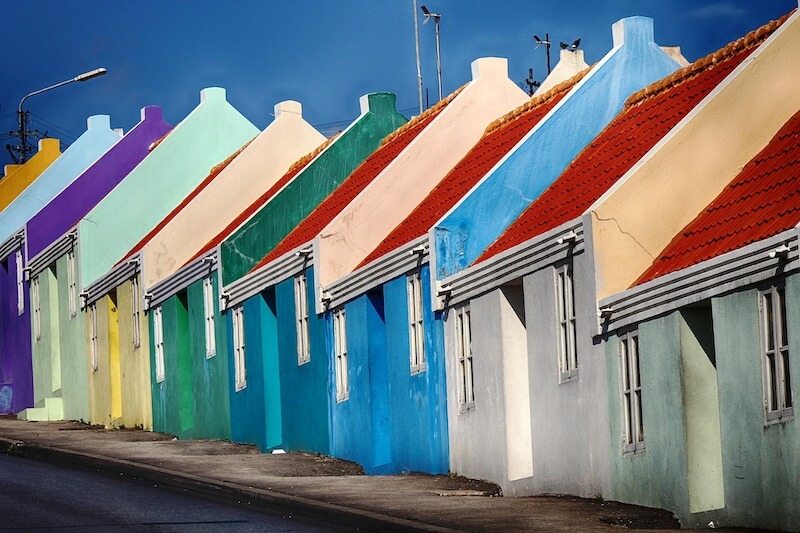 Why Curaçao? From the
cafe culture and colonial buildings of Willemstad to the ocean-carved coves of Shete Boka National Park,
Curaçao blends European (Dutch) flair with Caribbean beauty.
Know before you go: The standard negative COVID-19 PCR test taken within 72 hours of arrival applies here. Visitors must also fill out a
digital immigration card and passenger locator card
before passing through customs. Note that a curfew is currently in place, which requires everyone on the island to remain at their residences from 9 pm until 4:30 a.m.
Read more:
gobiernu.cw
Grenada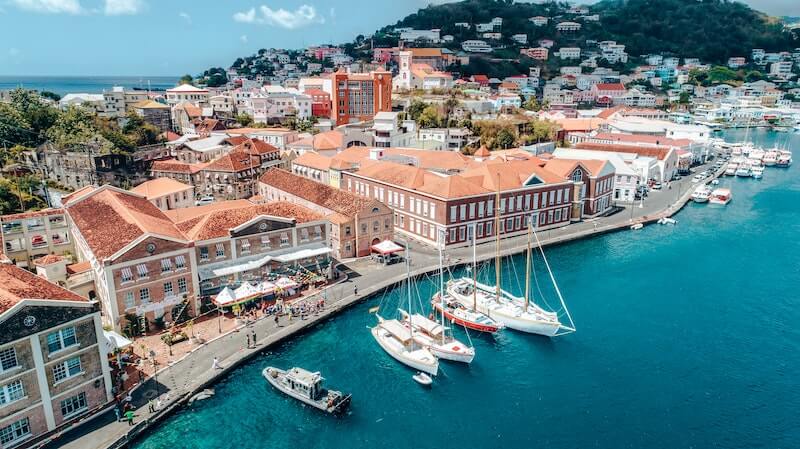 Why Grenada? Bypass the cruise ship day-trippers and experience the low-key side of the Caribbean. Explore the picturesque capital city of St. George's, visit a nutmeg factory (Grenada is nicknamed the Spice Island), or dive the
underwater sculpture park
at Molinière Bay.
Know before you go: Travelers who want to visit Grenada must present a negative COVID-19 test taken within 72 hours of arrival, buy health insurance that covers the virus, and apply for Ministry of Health
travel authorization
. They must also take a test on day five or remain at their hotel for the duration of their vacation.
Read more:
covid19.gov.gd
St. Lucia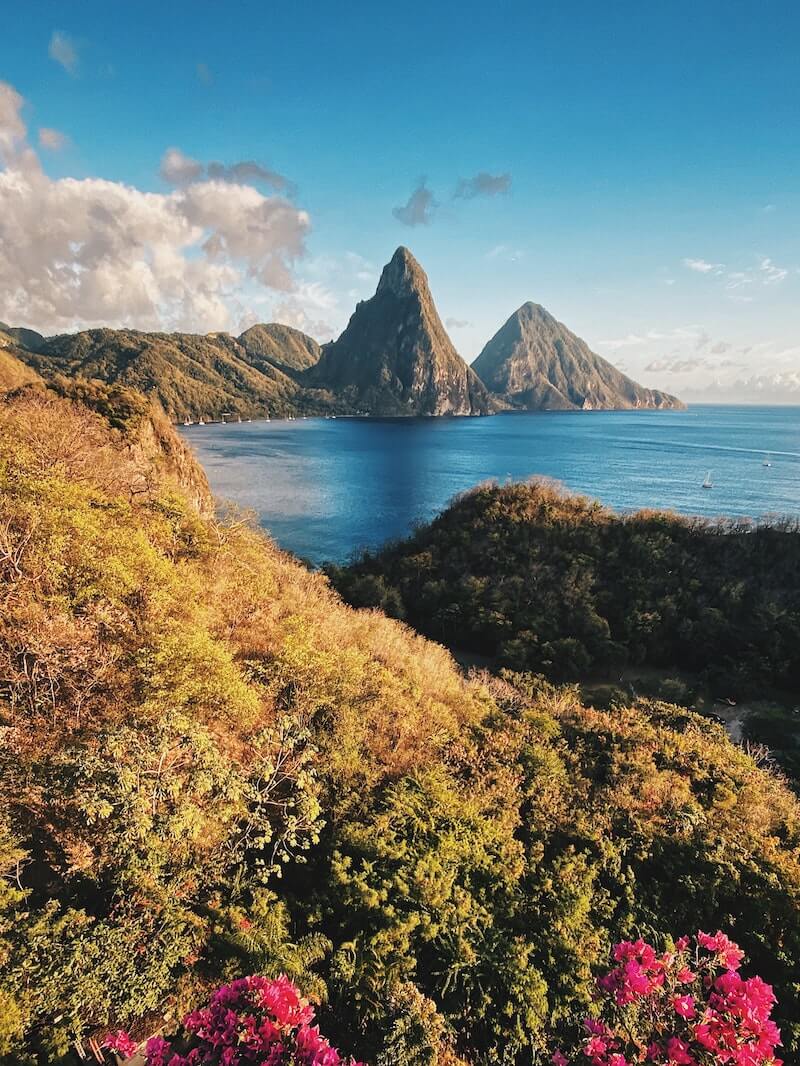 Why St. Lucia? From the pointed peaks of the volcanic Pitons to the moon-like craters of the sulphur springs, St. Lucia's striking landscape and abundance of natural riches makes it one of the most beautiful places in the Caribbean.
Know before you go: Visitors traveling to St. Lucia must get a PCR test five days before arrival, complete a travel registration form, and present a printed copy on arrival. They will also need to make reservations for
COVID-certified hotels
(a maximum of two properties) and excursions during the trip.
Read more:
stlucia.org