7 New Luxury Hotels Opening in 2022
7 New Luxury Hotels Opening in 2022
By Esme Benjamin
If, like us, you believe a hotel is a primary part of what makes a trip special, you'll be itching to book a stay at one of these dreamy properties. Slated to open in 2022, each one promises a luxurious experience with a backdrop of the world's most beguiling destinations. If you've been biding your time before booking a big blow-out trip, perhaps a glimpse of these new hotels opening in 2022 will finally persuade you to take the plunge and book a well-earned vacation.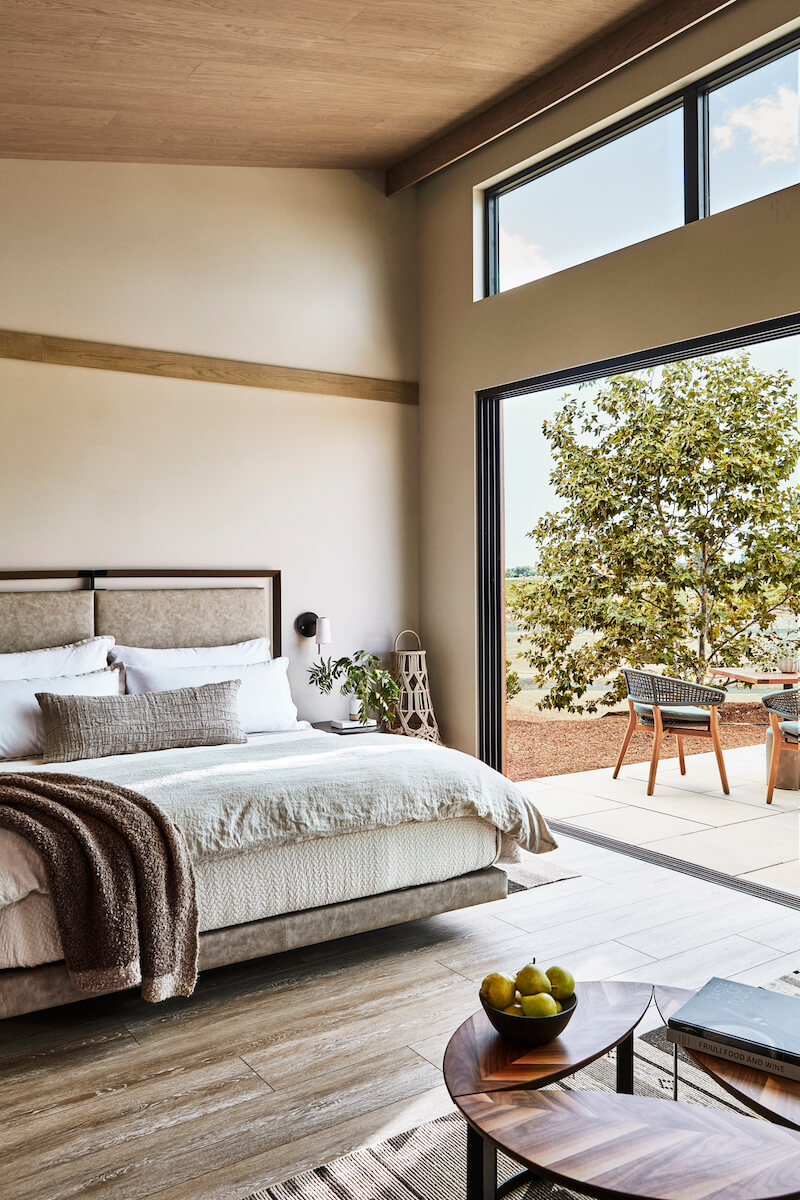 Stanly Ranch (
Napa Valley, CA)
If your idea of the ultimate wellness break also involves wine, then Stanly Ranch in Napa Valley is the hotel for you. This historic winery estate and former working ranch has been given a luxury update by Auberge Collection, starting with 78 individual cottage suites with outdoor terraces designed for watching the sun set over rolling vineyards and the distant Mayacamas Mountains. Spend your time biking along the Napa River, picking herbs to make your own botanical libations, and decompressing at Halehouse, the hilltop wellness center complete with spa and a plethora of expert practitioners. As you'd expect from a Napa hotel, Stanly Ranch keeps guests satiated with farm-to-table dinners and wine that flows like water.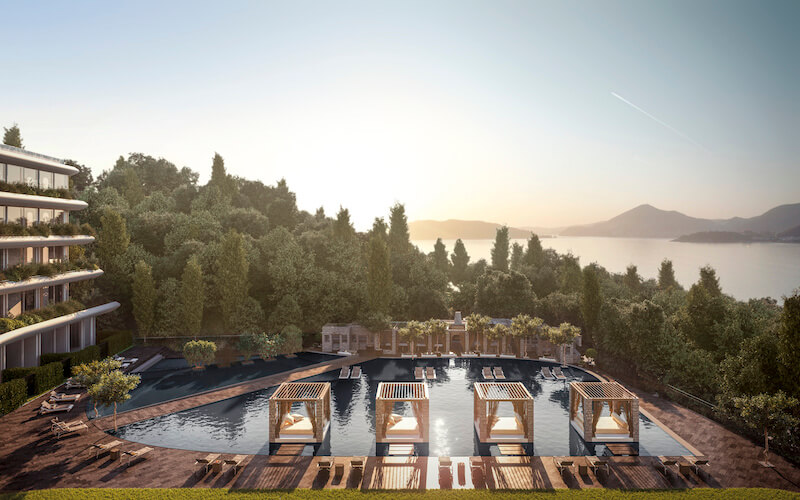 Janu from Aman
Montenegro
Aman recently announced the launch of its little sister brand Janu, which has three new locations opening soon: Saudi Arabia, Japan and Montenegro. Expect the same elegant style and impeccable service you'd get at an Aman resort, but with a more youthful, curious vibe. While Aman emphasizes privacy, Janu encourages guests to engage - both with fellow vacationers at the resort's mingle-ready communal spaces, and with the local community through personalized immersive experiences. Positioned on the gorgeous Adriatic coast, Janu Montenegro promises a taste of the good life complete with new friends and new adventures.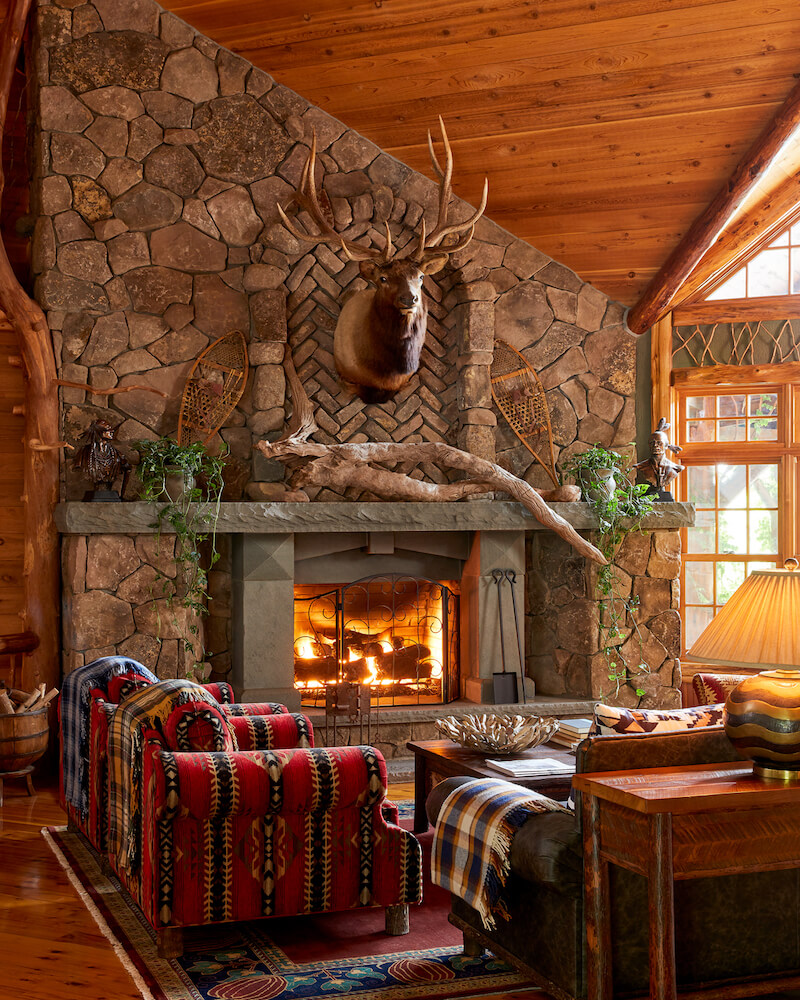 Chatwal Lodge
The Catskills, NY
A quick 90-minute drive from Manhattan, in the leafy Catskills mountains, you'll find Chatwal Lodge, an Adirondack-style boutique hotel located within a 2,500-acre gated residential preserve called The Chaplin Estate. A stay at the lodge is all about embracing a slower pace with fly fishing, kayaking to secret picnic spots or unwinding with an Ayurvedic treatment in the privacy of your own room. Ten suites built with stone and wood feel quintessentially upstate New York, and cozy fireplaces make this hotel as appealing during the icy winter months as it is during warmer weather.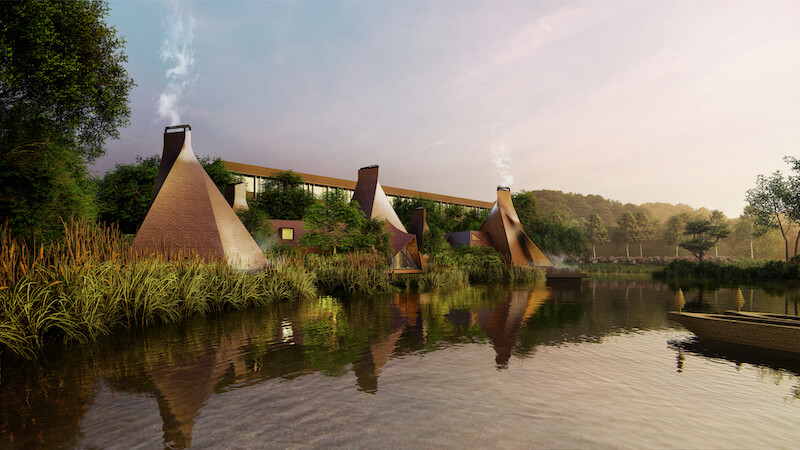 KAI Poroto
Japan
Situated on the placid shores of Lake Poroto, KAI Poroto takes full advantage of Hokkaido island's natural hot springs with an onsite onsen: a distinctive cone-shaped bathhouse and series of steamy outdoor pools. Kai Poroto's rooms have the calm vibe and clean lines you'd expect from Japanese interiors, with the addition of thoughtful decorative design touches inspired by the traditional motifs of the indigenous Ainu people. Aiding relaxation seems to be the goal of this hotel, and with views of the lake wherever you are on the property, it won't be long before you're breathing a little deeper and more slowly.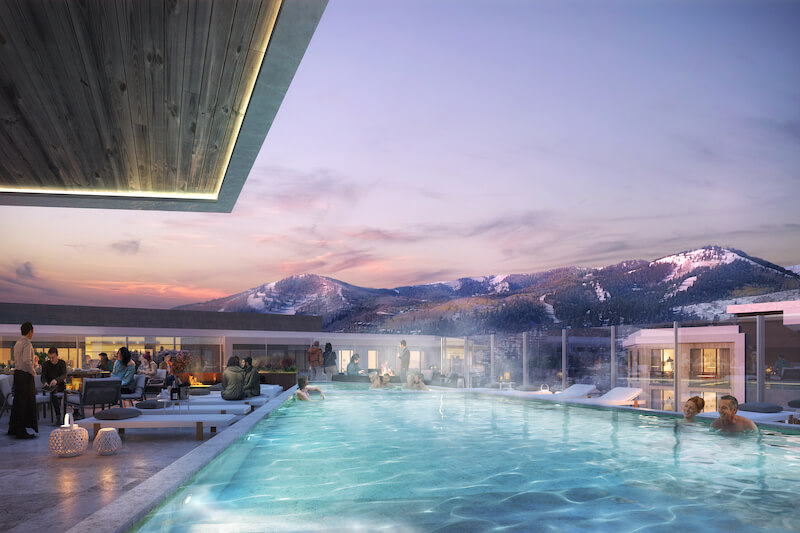 Pendry Park City
Park City, Utah
Situated right in the heart of Canyons Village, the Pendry Park City occupies a top notch location for a Utah ski resort. After a day spent whipping down some of the country's most impressive mountains you can sample the après ski action in the Village before heading back to the Pendry Park City for a dip in the steamy rooftop pool and dinner at The Pool House Bar & Grill, the area's only rooftop lounge with panoramic mountain views. The rooms and suites don't disappoint either. Plush beds, window-side seating and soft natural hues throughout make winding down easy.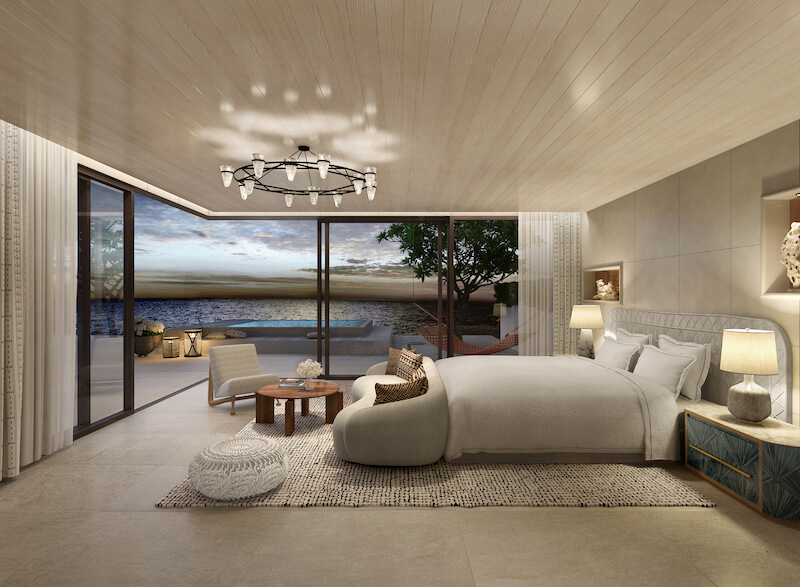 One&Only Aesthesis
Athens, Greece
With unblemished skies and sparkling ocean in matching shades of deep blue it's little wonder Greece has been one of the most dreamed-about destinations of recent years. If you're contemplating a 2022 trip to the islands, look no further than One&Only Aesthesis for your accommodation needs. Slated to open in the fall, the resort boasts an unbeatable location on the Athenian Riviera – close to the culture and history of Athens, but with a beachside setting surrounded by a forest reserve. One&Only Aesthesis will channel Mediterranean glamour (picture sundowners at the nostalgia-drenched beach club) with an edge of modern Greek luxury, including villas with private pools and hidden terraces, perfect for quality time with the ones you love the most. and return glamour and style to the stretch of shoreline, creating the ultimate next generation destination.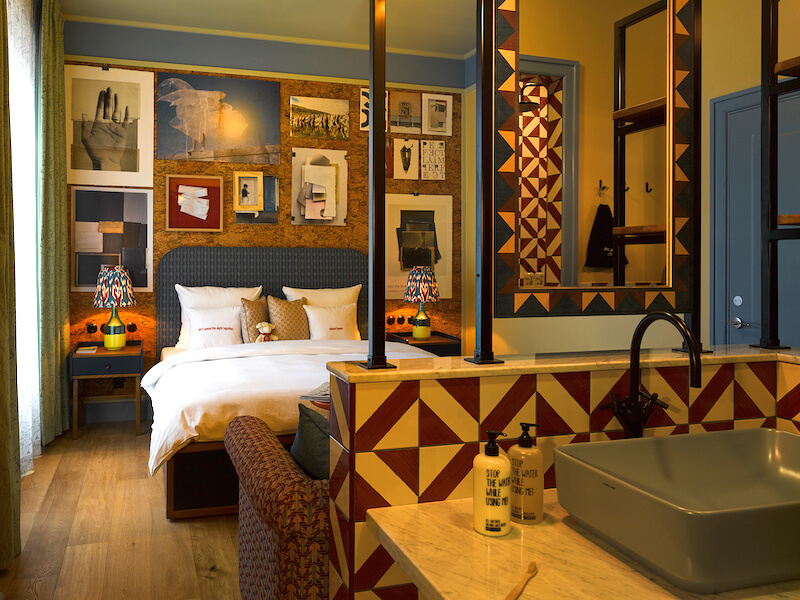 25Hours Indre By
Copenhagen, Denmark
In the vibrant center of Copenhagen, 25Hours Indre By offers a relaxing retreat for the culturally curious. Housed inside a former university building, each of its colorful art-filled rooms is distinct in size and design, and the hotel is dotted with hidden nooks like the Vinyl Room and the Love Library. In terms of amenities, 25Hours Indre By keeps it Copenhagen-appropriate with free bike rental and an outdoor sauna. Though you'll never be short of a good meal in this city, 25Hours Indre By has a restaurant, cafe and subterranean bar for nourishment and libations steps from your comfy bed.