Hotel Hubertus, Italian Alps
Nestled in between the Dolomites and the Rieserferner Gruppe, Hotel Hubertus' panoramic alpine views will make you feel closer to the sky. The resort has access to some of the best winter skiing in Italy – mountains which, after the summer thaw, become beautiful hiking trails etched with wildflowers and streams.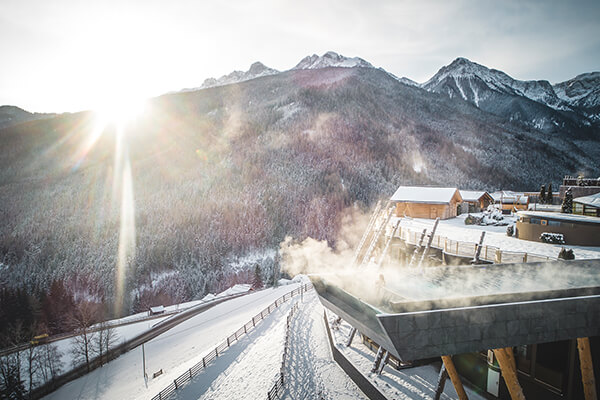 Hotel Hubertus boasts multiple indoor and outdoor pools, but its crowning glory is the Sky Pool, a striking 25-meter infinity pool that juts out over snow-covered slopes below. Swim to its far edge and find yourself above a glass window built into the tiled floor, a surreal feature which accentuates that floating-above-the-world sensation.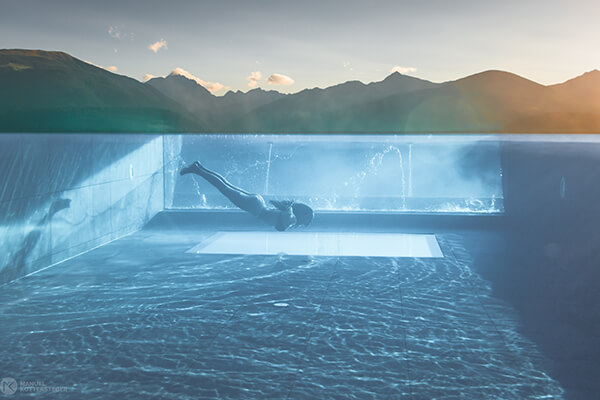 The hotel's wellness offerings don't end there. Experience a signature Ayurvedic treatment (an ancient healing system that originated in India), feel the concentrated force of Alpine plants and mountain spring water in a "royal bath," opt for a personalized massage treatment, or try a restorative body wrap.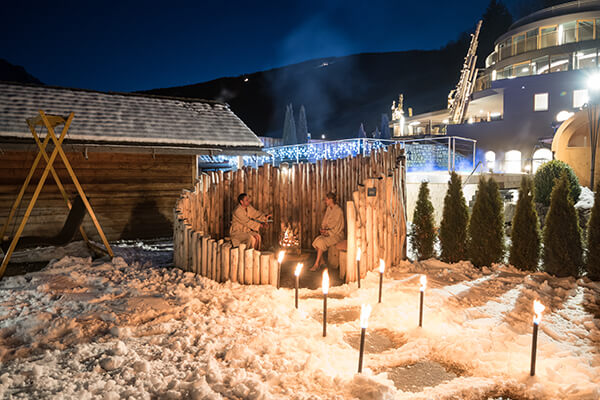 For one of the best hotel culinary experiences you have ever had, enjoy Hotel Hubertus' regional and international cuisine, and always ask for a great wine recommendation to pair perfectly with each meal – the hotel has its own cavernous cellar.