Tulum Travel Guide: Where to Eat, Stay & Play
Tulum Travel Guide: Where to Eat, Stay & Play
By Heather Ash
Rewind ten years, and Tulum was a relatively unknown beach town on Mexico's Caribbean coast, frequented by in-the-know free spirits and adventurers. Today, you'd be hard-pressed to find someone who hasn't seen enviable photos of Tulum on social media, or at the very least, heard of it. The postcard perfect beaches quickly lit up the hospitality industry's radar leading to the Instagrammable hotels, concept restaurants, and wellness culture we've come to associate with Tulum in recent years.
Beyond the allure of a luxurious treehouse resort or party in the jungle, Tulum is steeped in rich Mayan history that is as fascinating as is it important. The ruins that remain today remind us of the Mayan's ingenuity, like their complex and accurate calendar system, or their version of air conditioning that delivered cool air to living quarters. The Tulum of today marries meaningful experiences via design, food, and connection with its ancient ancestral heritage.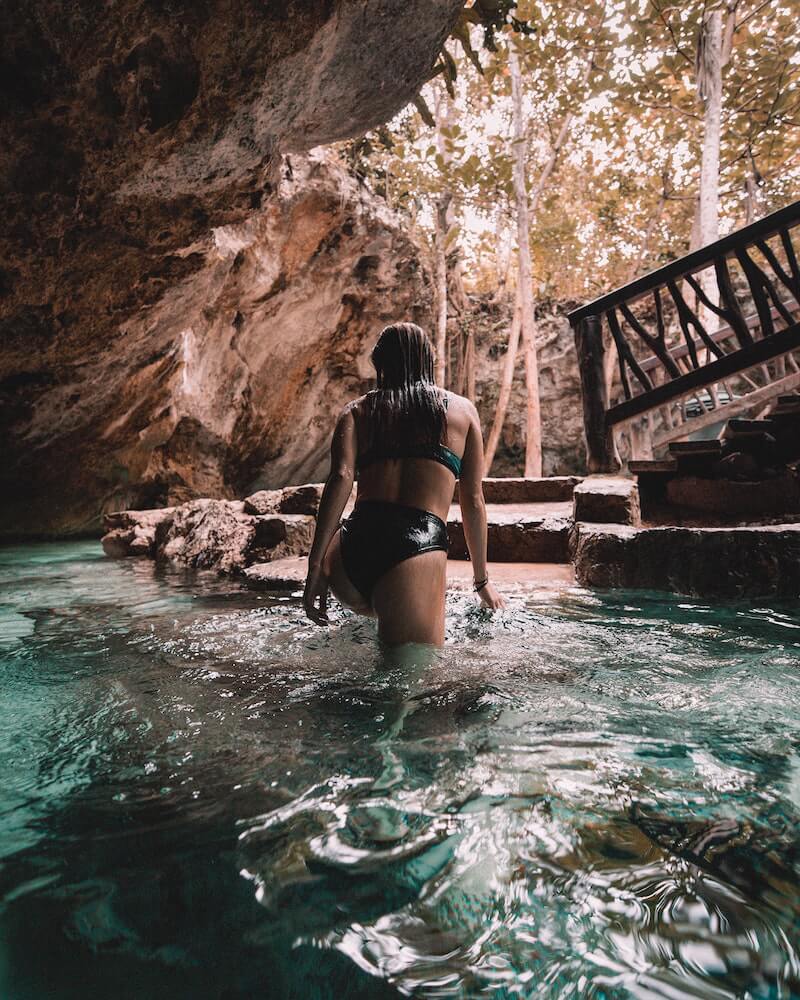 Did You Know?
Tulum (and much of the Yucatán Peninsula) sits on a hollow limestone shelf with a network of galleries (underground rooms) just below. These galleries are formed by subterranean rivers hosting an otherworldly ecosystem that thrives with little to no light. When a gallery roof or wall collapses, a cenote is formed. Mayans often lived inside or nearby cenotes and the lush life gathered around the mineral-rich water
The essence of any given Tulum hotel is bohemian, blending Mayan, Mexican, and even Moroccan influences with an eco-conscious approach to architecture and design. Electricity use is often kept to a minimum, local and sustainable materials are used whenever possible, and an attitude of "leave no trace" is upheld. Sounding like a festival? It's not far off.
For a stay that's luxurious but low-key, Nest fits the bill. The intimate hotel sleeps just 28 people so rest easy knowing you have prime access to the onsite restaurant and adjacent beach club.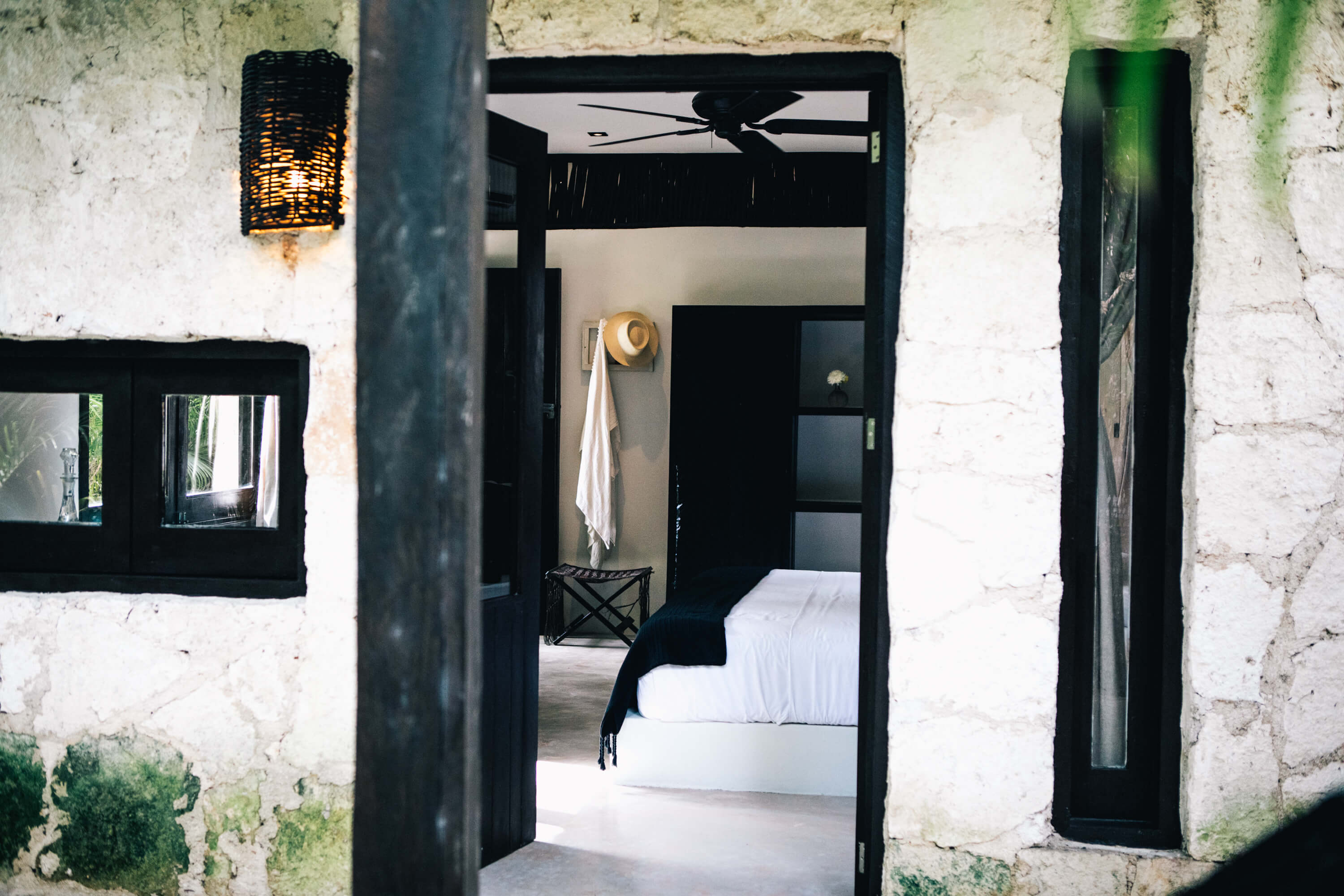 If you're after the ultimate in "Tulum" experiences complete with treehouse rooms, rooftop nests, and interactive architecture, Azulik is the place for you. It's a luxurious modern marvel designed to be a total sensory experience.
A one-stop-shop hotel of sorts, Nômade has it all from a beach club and all-day restaurant to a whole host of wellness treatments. The eclectic rooms range from glamping (don't worry, the tents come complete with air conditioning) to spacious suites, fitting every type of traveler.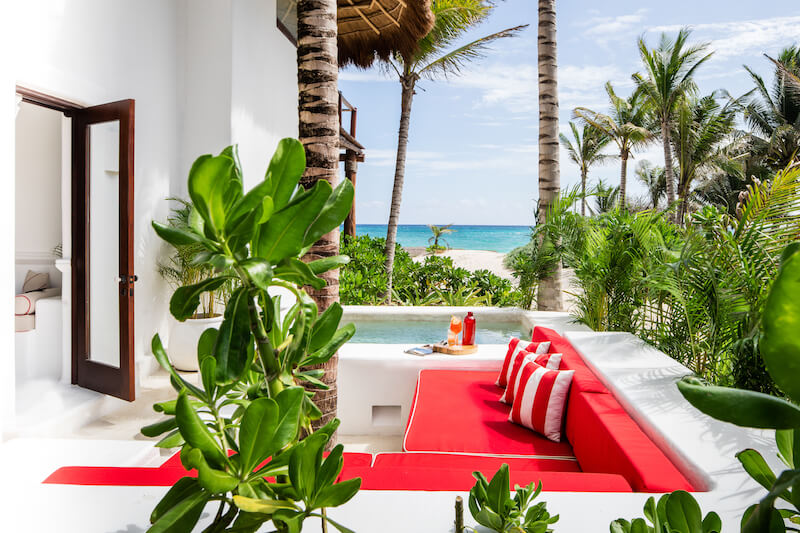 A true luxury resort, Hotel Esencia features multiple pools, manicured grounds, bright and spacious rooms, a beach club, and just about everything else you could imagine. A great option for seasoned visitors and first-timers alike, Esencia sets the scene for a quintessential Tulum getaway.
Restaurants Worth the Hype
Among the bevy of restaurants in Tulum promising to be the most photogenic, blend the most delicious cocktails, and create the most delectable vegan/gluten-free/organic dishes, there are a few reigning champs that continue to stand out from the crowd, year after year.
If you didn't think you would be in the mood for Italian in Mexico, think again: Posada Margherita is a beachfront Italian spot that has occupied "best of" lists for years, and for good reason: the pastas are handmade and the pizzas transport you straight to Italy.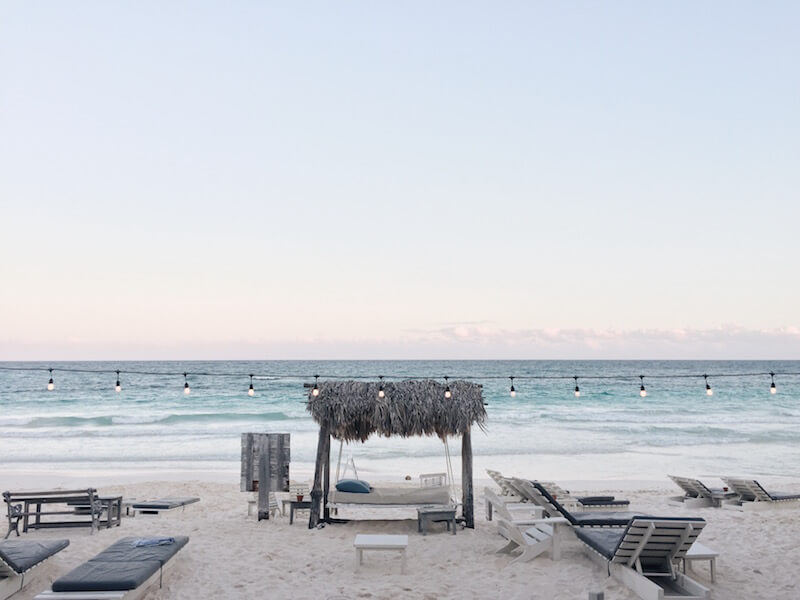 At Hartwood's – a wood-fire, zero-carbon-footprint restaurant – the menu changes daily with provisions available from the sea and land. The setting is simple and welcoming, just be sure to arrive ahead of the crowds (read: no reservations).
Restaurant-meets-jungle-rave, Gitano Tulum, gets more lively as the evening progresses. After entering under the neon sign (go ahead, take the pic), the restaurant is vibey with sparkling disco balls, the trance music that's ubiquitous in Tulum, and mezcal cocktails atop every table.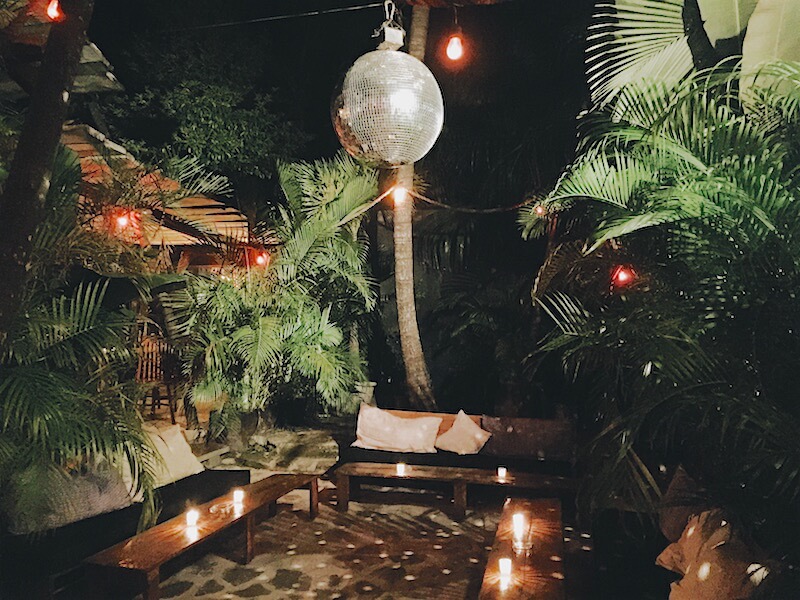 Across the street from Nomade Hotel, Arca is a culinary experience filled with unique flavor combinations and beautifully plated dishes. The design is just as thoughtfully executed with a tucked away cocktail lounge and a dramatic main bar with inlaid wood and tile.
Tulum likes to party. As in, lounge on the beach listening to a DJ by day, followed by sipping cocktails in a dimly lit space with more DJ-spun tunes by night. Remember that aforementioned Tulum trance music? That's the soundtrack here too.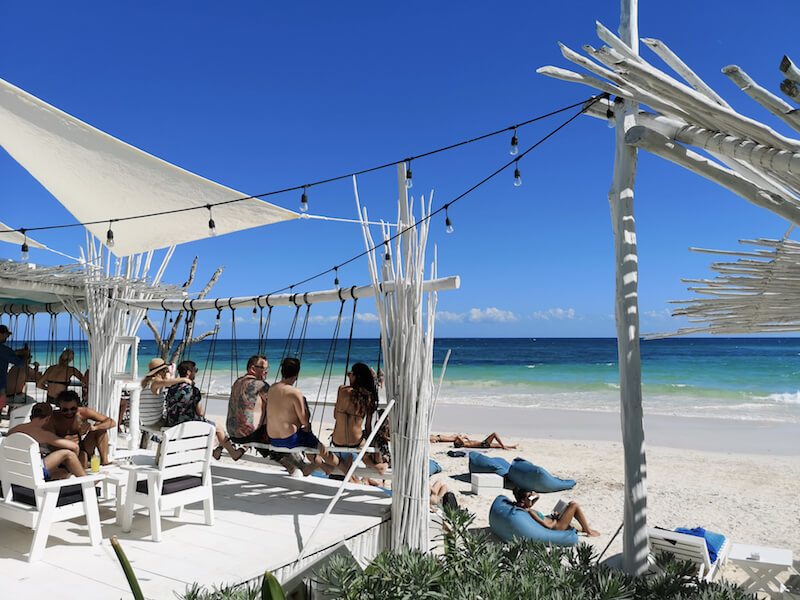 By day, check out Coco Tulum for a beachfront bar complete with swings, or Ziggy's Beach Club with daybeds and rotating activities. To keep the fun going into the evening, snag a beach cabana at Papaya Playa Project early, followed by tickets to its monthly Full Moon Weekend party. Come nightfall, join Tulum's cool crowd at Casa Jaguar's Jungle Party.
Wellness is big in Tulum, as evidenced by restaurant menus with vegan options aplenty and hotel activities targeting mind, body and soul. Get a healthy start by attending your hotel's daily yoga class, or join a group session at a beach club like Papaya Playa Project.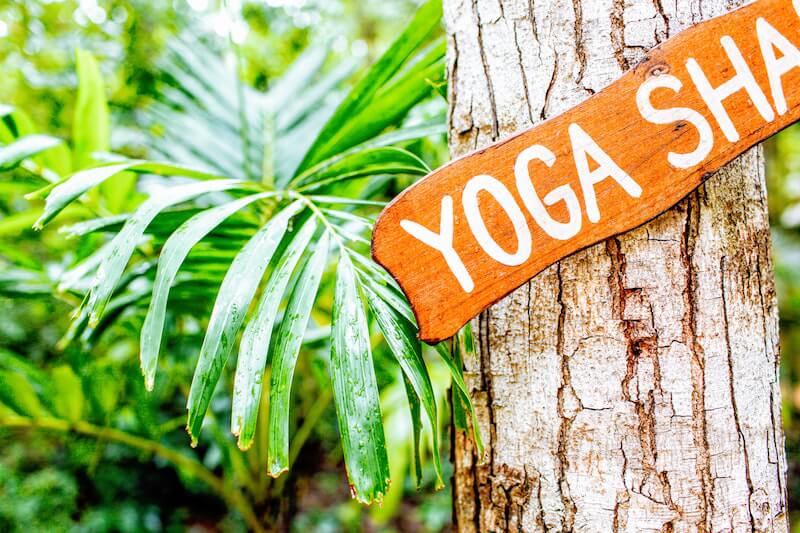 Ready to take it up a notch? Try a Temazcal ceremony – an ancient Mayan healing ritual where attendees are guided through physical and spiritual cleansing by a shaman in a sweat lodge. Yaan Healing Sanctuary, Maya Tulum, and Casa Violeta all offer Temazcal Ceremonies in the traditional igloo-like structures.
Explore National Treasures
Of course, Tulum is brimming with natural beauty from the bright palm tree-lined beaches to the cavernous cenotes of the jungle, but we'd be remiss to ignore the toll that irresponsible tourism takes on these precious sites. To ensure you experience all Tulum has to offer in a sustainable way, we suggest setting up tours with a company who values showcasing the region's treasures with a preservation-first mentality.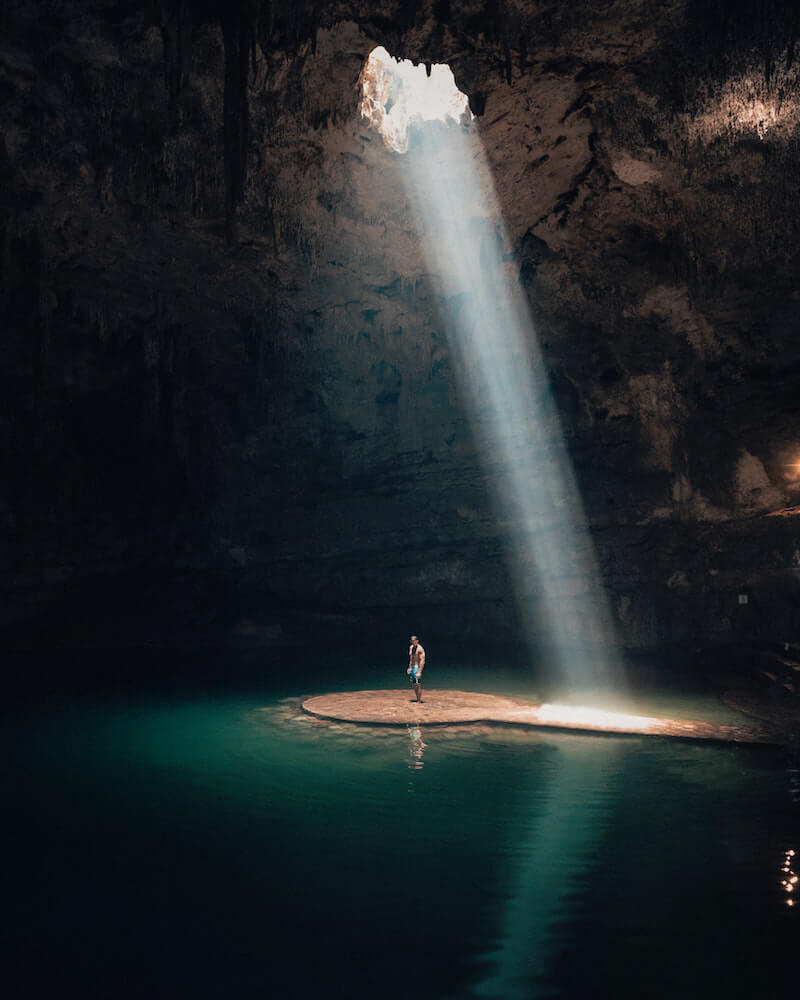 One such provider is Mexico Tropical, where local experts lead you through cenotes, the ruins, animal rehabilitation centers, tourist-free beaches, and even under-the-radar restaurants. By partnering with and supporting local pros, you'll get an inside look into places and history that aren't accessible to the average tourist – a win all around.