A Guide to the Best of Mexico City
A guide to the best of Mexico City
Easy, welcoming, and inexpensive, CDMX (as it's often abbreviated) is a destination that delivers in terms of culture, food, and history. The inexhaustible capital had Laura Bronner, an American expat based in Mexico City, in its grips from the moment she arrived. More than three years later, she's still making new discoveries every single weekend.
"There's something about the constant buzz of the city that makes me feel more alive," she explains. "I love that there is an endless supply of amazing taco stands, hidden cocktail bars, grungy music venues, hipster cafes, and upscale restaurants. The city has everything that I love: great food, fun bars, and lots of interesting people to talk to."
We asked Bronner for her top recommendations (more of which can be found on her blog, Eternal Expat), and blended them with some Full-Time Travel staff favorites to create your ultimate travel guide to Mexico City.
Did You Know?
Built on an ancient lakebed, Mexico City is sinking steadily—as much as five inches per year in some places. You can see the effects in the Centro Histórico, where old buildings slope like so many crooked teeth. In the nave of the grand
Metropolitan Cathedral
, a pendulum demonstrates how much the building has shifted—and the efforts to move it back into position.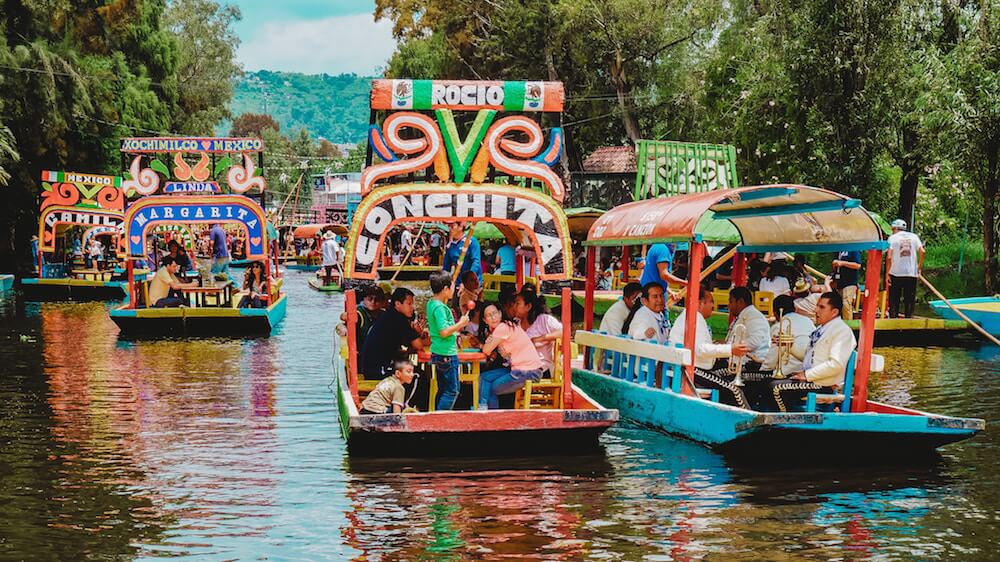 "There's something about the constant buzz of the city that makes me feel more alive"
(Laura Bronner, Eternal Expat)
Mexico City sits on what used to be a vast lakebed, and Xochimilco, a district south of downtown, is what remains of that watery world. It's a network of canals interlaced with man-made islands, many occupied by family farms called
chinampas
(look for that term on restaurant menus—it signals locally sourced ingredients). These canals are plied by
trajineras
, colorfully painted gondolas filled with families and festive groups spending an afternoon on the water. It costs around $50 to rent an entire
trajinera
for an hour—friendly gondolier included! You'll cruise past other boats selling roasted corn, doling out beer and tequila shots, even carrying full mariachi bands who'll board your boat and play a song or two.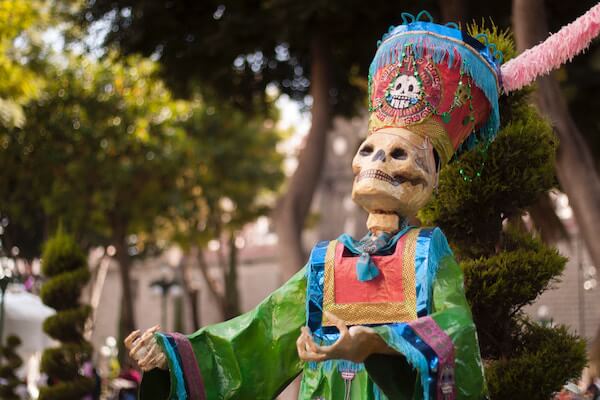 Every November 1, Mexico City is transformed into a celebration of death. Homes and businesses are decorated with skeletons and skulls, and mourners place offerings on graves in the form of marigolds, specially baked
pan de muerto
and bottles of tequila. All this spooky fun honors the Day of the Dead—and it's actually one of the liveliest days of the year in a city that brims with life all the time. If your visit doesn't coincide with Day of the Dead, there's always the Museo de Arte Popular, a colorful exploration of Mexican folk art which is brimming with skeleton figures and objects of curiosity.
Mexico City's claim that it has the largest number of museums of any global metropolis is hard to confirm, but its deep appreciation for art and design is irrefutable. The
Frida Kahlo Museum
, aka the Blue House, is filled with the artist's personal possessions and famous works, including
Long Live Life
and
Frida and the Caesarian Operation
. Casa Luis Barragan has a similar voyeuristic appeal. The architect's former residence and workshop is adored for its vivid walls and artistic use of natural light. Bronner calls it "perhaps the most instagrammable place in Mexico City" and recommends
booking
at least two weeks in advance. The modernist structure is only accessible via private tour, and they sell out fast.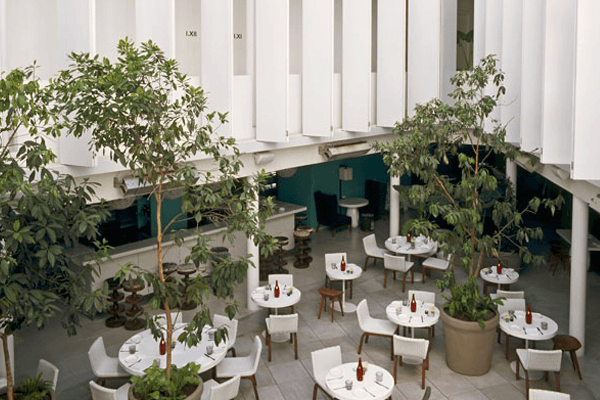 Situated in the upscale neighborhood of Polanco, Las Alcobas contains 35 rooms decorated with custom rosewood-clad furniture and deep soaking tubs with handcrafted soaps. This hotel excels at small, thoughtful touches, like hot Mexican coffee that arrives within seconds of your wake-up call. There are two restaurants onsite, including Dulce Patria, where legendary chef Martha Ortiz serves up colorful versions of regional classics.
On the outside, Condesa DF is a 1928 French Neoclassical building set on a circular plaza across from the pastoral Parque España in Condesa. On the inside, it's a design hotel with 40 white and aquamarine rooms surrounding an angular central atrium. The rooftop serves Mexican-inflected sushi and cocktails, but if you want to venture out, a house car is available to whisk you around town—unfortunately, not the tricked-out vintage Chevrolet parked (permanently) outside.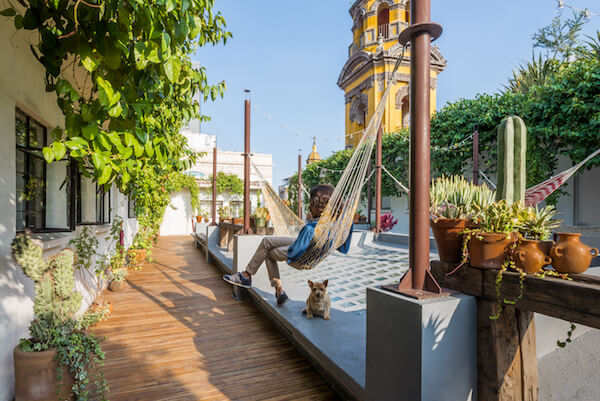 Located right in the Centro Historico, on top of the restored Barrio Alameda building, Chaya B&B occupies an unbeatable location. But that's not the only thing this boutique bed and breakfast gets right. "Chaya has a huge outdoor patio area covered in plants and hammocks for relaxing in. It serves up a better breakfast than most nearby cafes, and the rooms are cleanly decorated," says Bronner, before adding, "opt for the master suite if you want an in-room bathtub and views over Alameda Central."
For lowkey luxury, try Nima Local House Hotel, which has just four rooms arranged around an airy interior courtyard, made pretty with plants and a velvet sofa. Expect lots of personalized attention here, from restaurant tips to private yoga and massage treatments. Plus help organizing tours, professional photoshoots of your vacation, and candlelit dinners for two on the hotel terrace.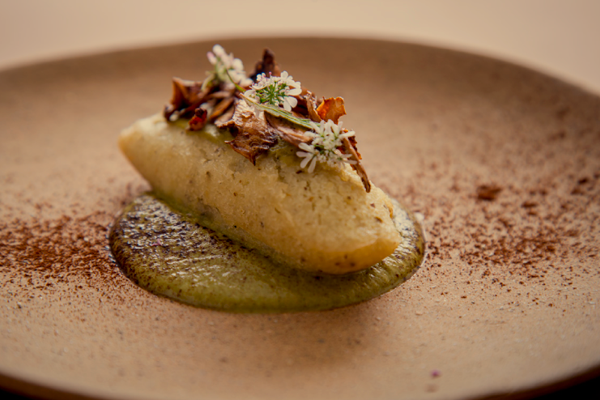 @Quintonil
A disciple of Enrique Olvera, the Pujol chef who elevated Mexican cuisine into the culinary stratosphere, Jorge Vallejo now appears alongside his mentor on lists like the World's 50 Best Restaurants. At Quintonil, Vallejo coaxes extraordinary flavor from uniquely Mexican ingredients and techniques, with a special focus on vegetables. The tasting menu might include charred avocado tartare with escamoles (ant eggs), roasted eggplant with black garlic and shaved macadamia nuts. And, for the meat lovers, roasted duck breast with almond puree and borracha sauce. Book a table (far in advance) in the airy, sky-lit back room for the best ambiance.
"A lot of people only hear about Pujol and Quintonil when it comes to fine dining in Mexico, but Sud 777 is one that should be added to people's lists when they're looking for a top-class dining spot in Mexico City," says Bronner. Mexican chef Edgar Nuñez trained at the famous El Bulli in Spain, and his dishes, especially those on his seasonal tasting menu, reflect the creativity that made that restaurant so famous. "He uses Mexican flavors and ingredients in ways that no one else in Mexico is doing right now," she adds.

Lorea, another fantastically affordable fine dining experience Bronner recommends, doesn't have an a la carte menu, only a tasting menu that changes seasonally. "Everything from the bread to the palate cleansers and each intricately decorated plate is well thought out, creative, and most importantly, delicious," she says.

A calm oasis amid the busy historical center of Mexico City, Azul Histórico is devoted to authentic recipes from around Mexico—all served on gorgeous ceramics under a candlelit canopy of trees. Order the sopa de tortilla—the "queen of soups"—served in a tureen shaped like a Day of the Dead princess, with tortillas handmade on-site. The enchiladas are stuffed with chicken and a mole sauce that conforms strictly to Oaxacan tradition.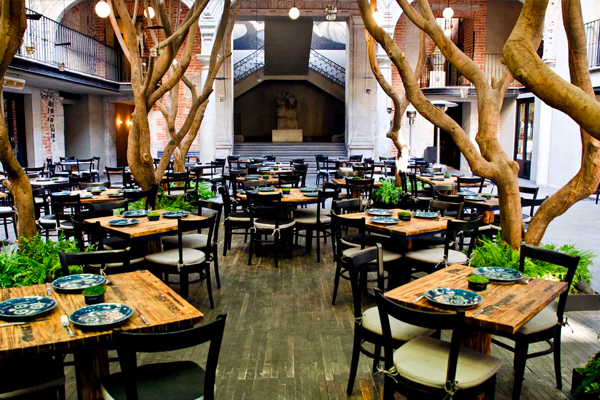 @Azul Histórico