A Travel Guide to the Best of Dubrovnik, Croatia
A travel guide to the best of Dubrovnik
Alfresco appreciation in Croatia's most stunning city
With its medieval architecture and Mediterranean landscape of pine-strewn cliffs descending to half-moon coves, Dubrovnik has long been appreciated for its beauty. In the last few years, perhaps thanks to Game of Thrones (it starred as King's Landing), the city upped its game in terms of cuisine, luxury hotels, and craft cocktails. Though it's certainly a well-established tourist destination at this point, there's never been a better time to visit Dubrovnik. Read on for Full-Time Travel-approved recommendations for this Croatian knockout.
---
The Must-Do
First things first – conquer your jet lag with a pit stop at Cogito Coffee. This hole-in-the-wall pastry and caffeine spot serves high-octane cold brew in a flask, so you can sip as you explore. Once you're suitably fueled up, get your bearings in terms of the city's layout and its history with an Old City Walls tour. These ancient barriers protected Dubrovnik for centuries, and offer great views of the limestone streets and traditional architecture below.
The Croatian coast is speckled with islands, each one an idyllic location for a day trip. Before you make your way to Lokrum boat harbor, swing by Skola Sendvic ("The School") for sandwiches, followed by the Old Town produce market to stock up on fruit (the figs, in particular, are unbelievably good). Bring your picnic with you on the boat ride to Lokrum island, where Game of Thrones was shot (there's even an iron throne photo op at the visitor's center), and spend the day paddling in rock pools or peacock-spotting at the botanical garden.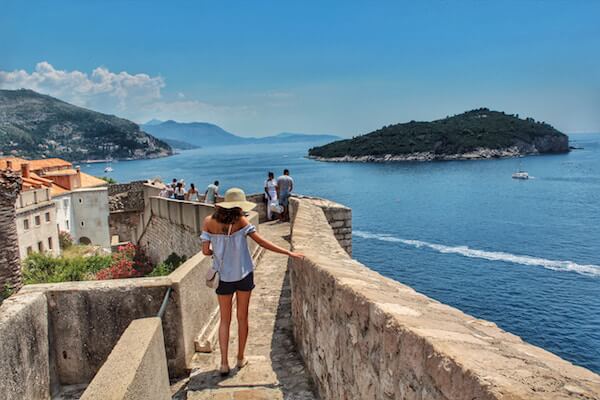 Did Lokrum whet your appetite for island hopping? Charter a boat (your hotel should be able to recommend private operators) and spend the day swimming, snorkeling, and exploring the Elaphiti archipelago. Full-Time Travel co-founder Nick Van Sicklen recommends making a reservation at BOWA, a sail-up restaurant perched on the rocks of Sipan island."You can rent a cabana and spend the entire afternoon or just stop for a lunch of freshly caught seafood and Mediterranean bites," he explains. "They even press their own oil from olives grown on the island."
When it comes to sunset lookout points, you can't beat the Neapolitan Fort on Mt. Srd. The trail to the 1300 ft peak is composed of rigorous switch-backs, but there's also a cable car for lackadaisical hikers. At the top, reward yourself with a drink at Panorama bar as Dubrovnik's red rooftops are bathed in soft, golden light.
Inn Crowd
The modernist design of Villa Dubrovnik honors the vision of Croatian architect Mladen Frka, whose home once occupied this spot. Sleek, neutral-hued, light-drenched rooms overlook Sveti Jakov Beach, one of the best swimming spots in the city. At Al Fresco Bar Giardino enjoy seafood and spritzes under the shade of pine trees.
When members of the Full-Time Travel team visit Dubrovnik, their go-to accommodation is any property owned by the Adriatic Luxury Hotels group. You can't go wrong with this collection of Croatian villas and hotels, which are luxurious but on the smallish side, with sublime views of the ocean.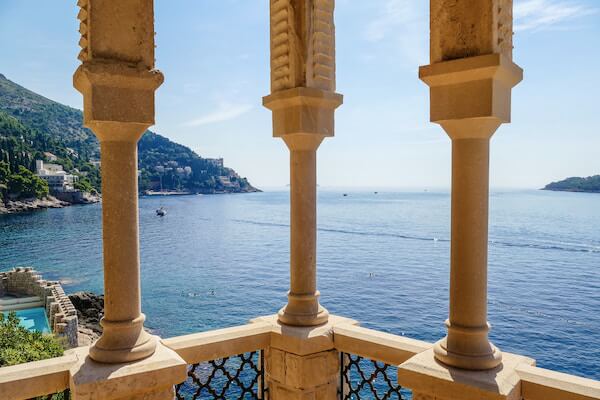 Encircled by remains of ancient structures, Grand Villa Argentina inhabits one of the city's most scenic locations. It also boasts a private beach and a terraced garden full of hidden nooks shaded by citrus trees. A few miles northwest of the old town, Hotel Dubrovnik Palace offers guests more seclusion and space, complete with leafy jogging/hiking routes up Petka hill, three swimming pools, a PADI dive center, and sweeping views of the Elafiti Islands.
The Table
Ask a local to point you in the direction of the restaurant duo known as Cafe Buza. Tucked just outside the Old City Wall, on the edge of the water, the "Bužas" (translation: "a hole-in-the-wall") can be tricky to locate but are definitely worth the effort. The larger space has a popular swimming alcove, so you can take a dip in between snacks and drinks, while the smaller one is best enjoyed as the sun sinks into the Adriatic ocean.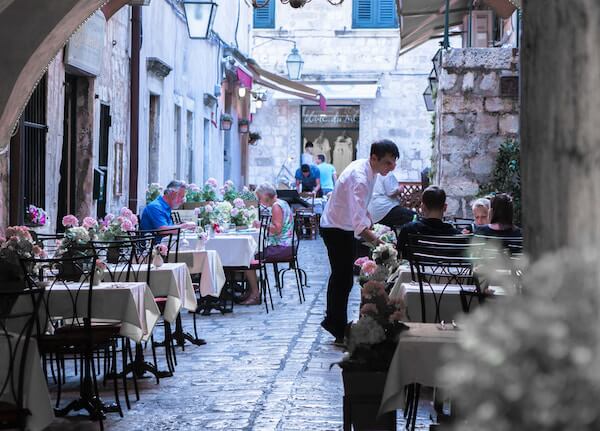 Dubravka 1836, another pretty dinner spot hugging the city wall, has a huge outdoor patio with views of Dubrovnik's old fortresses (literal King's Landing vibes). The restaurant slings bubbling pizzas, fresh from the oven, alongside fresh salads and chilled glasses of Croatian white wine. Don't leave without a dessert from Dubravka's onsite pastry shop.
Wander down some of Dubrovnik's smaller side streets, and you'll be rewarded with a memorable meal minus the tourist-trap price tag. One of our favorite tucked-away spots is Dundo Maroje, which specializes in Croatian dishes (seafood risotto is a must-order) with plenty of charm from the waitstaff.
The Last Call
A fixture on the Dubrovnik nightlife scene for decades, Café Troubadour hosts nightly jazz shows from a band fronted by the bar's owner, Marko. Drinks are on the pricey side, but the free music and town square atmosphere make up for it.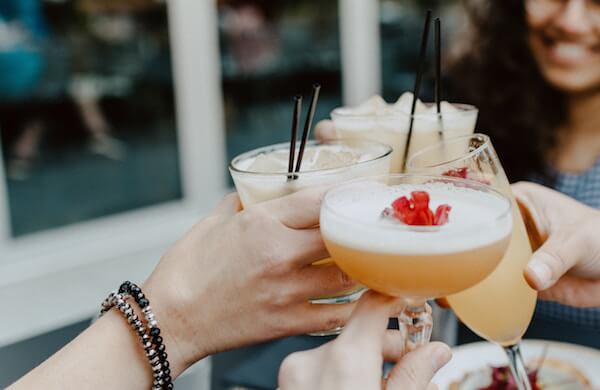 Dubrovnik isn't known for its cocktail scene, but BAR by Azur is changing that. Skilled mixologists use top-shelf spirits and homemade syrups to craft creative tipples like the bar's signature Plum Azur – cognac, plum sake, and fresh fruit, muddled with bitters and a squeeze of tart lemon juice. While the dark interior has its own ambient charm, we recommend finding a table on the outdoor patio on balmy summer evenings.
There's an Ibiza-like quality to Banje Beach Club, an ocean adjacent restaurant and lounge by day (with a private pier for anchoring yachts), which transforms into a bar and nightclub after dark. Arrive in time to swoon over another Adriatic sunset, then dance under the stars while DJs spin whatever's hot in the world of Euro EDM.