A Travel Guide to the Best of Beirut, Lebanon
A travel guide to the best of Beirut, Lebanon
Beirut has been through some tough periods in its not-so-distant history, but nowadays, the Lebanese capital attracts droves of tourists keen to experience its particular blend of modern European and traditional Middle Eastern cultures. After a recent visit to stay with Lebanese friends, FTT's Digital Coordinator Caroline Hariri described Beirut as Paris-meets-Marrakesh, a place that marries fashion and architecture with delectable food and a wildly inclusive nightlife scene.
If it's a dynamic city break you're after, this is the place. "They really have it all," Caroline says. "It's very family-oriented, and that makes people warm and friendly and open to conversing with strangers."
Read on for a rundown of how to spend your time in Beirut.
---
The Must-Do
Beirut is a city with one of those very idyllic locations, bookended by mountains on one side and ocean on the other. It's probably a little too ambitious to suggest you try to squeeze skiing and surfing into one day, though both are popular activities here, but you definitely ought to visit the coast at least once. Head to the Corniche Al-Manara seaside promenade in the late afternoon and wander over to Raouche Rocks (AKA Pigeon Cliffs) in time for a sunset shisha. These pale-stone cliffs look even more dramatic with tangerine light bouncing off their ocean-carved archways and grooves.
The Sursock Museum, in Beirut's fancy Achrafieh neighborhood, is a work of art in its own right. An ornate white-washed building with kaleidoscopic stained-glass windows and interiors of dark, carved wood. In the 1960s it played host to Lebanon's finest artists and writers, esteemed guests of the mansion's former resident, eponymous art collector Nicolas Sursock. Following an extensive seven-year renovation the museum is now Beirut's most beloved cultural institution, an 8,500 square meter display of the best modern art from local and international artists.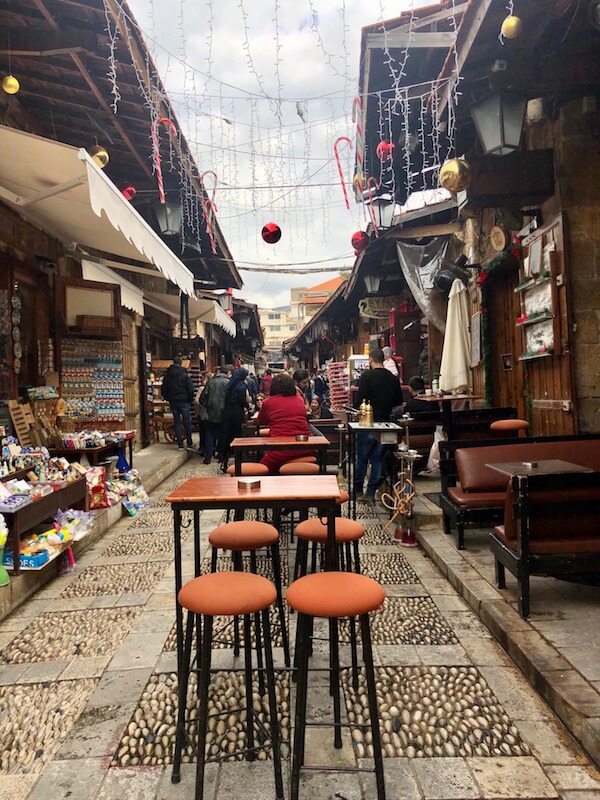 Roughly a 30-minute drive from Beirut is the ancient seaport of Byblos. Archeologists trace the town's founding back to the Neolithic period, and it was eventually designated a UNESCO World Heritage site. Besides the beautiful ruins, excavated throughout the 1920s, it's the souk that gives Byblos its unique charm. Narrow paved alleys filled with little souvenir shops, market stalls, and cafes with outdoor seating shaded by trellised flowers or fabric awnings. It all makes for a very delightful and effortless day trip and a contrast to the big-city energy of Beirut.
Inn Crowd
When it comes to Beirut hotels, our recommendation is to book through L'Hôte Libanais, a company with a collection of small-scale accommodations (max 15 rooms) integrated with their respective communities and regions. In Beirut that means apartments, guesthouses, and bed and breakfasts housed inside some of the city's beautiful heritage architecture, owned by locals with an impeccable eye for decor.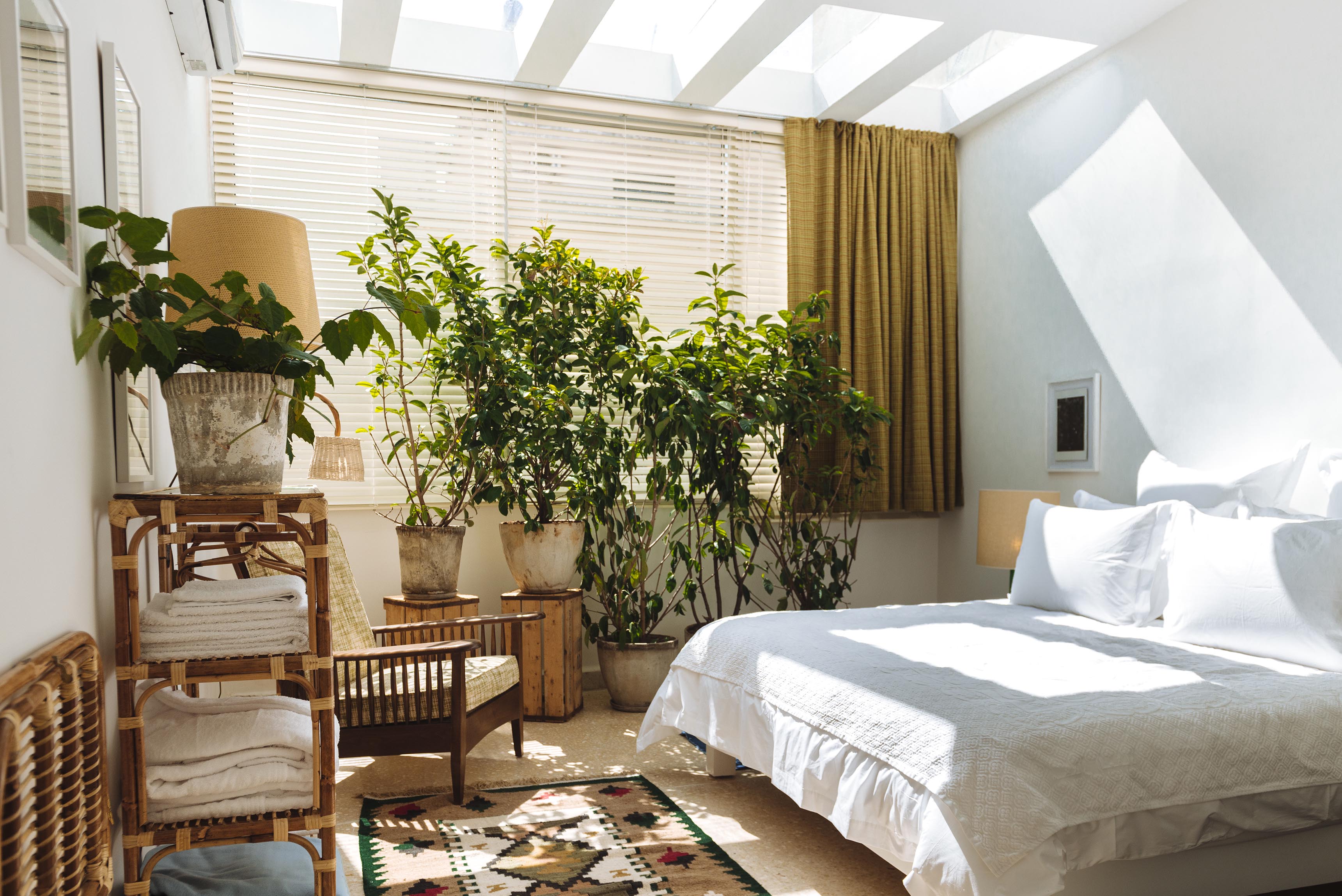 FTT's three favorites are: Dar Al Achrafieh, a two-room bed and breakfast with art deco furnishings owned by a fabric designer; Beit El Tawlet, a 10-room guesthouse with a 70s feel (think psychedelic art and rattan galore) that's attached to the popular restaurant Tawlet (more on this in the dining section below); and Henrymoon, a stunning private abode with soaring ceilings and antiques, owned by an artist named Henry.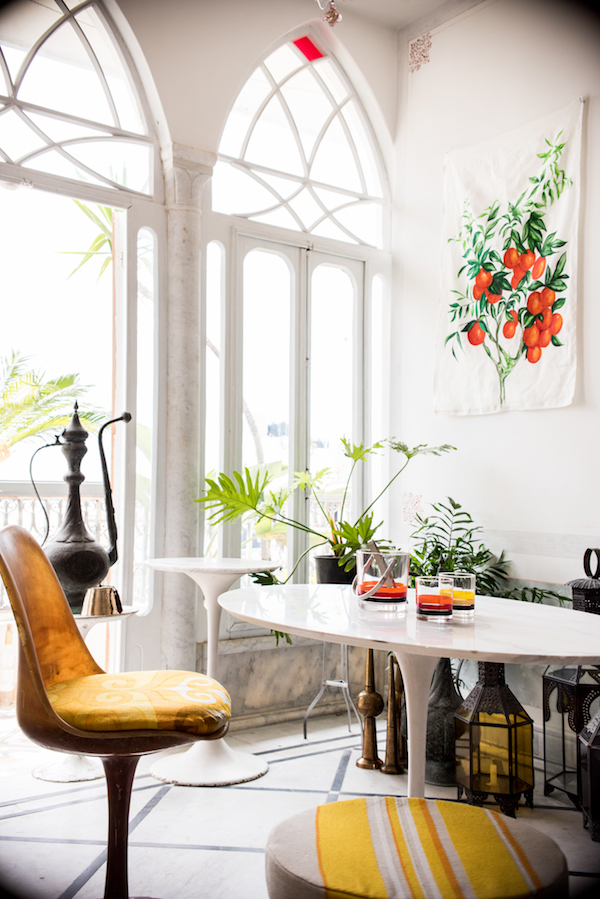 The Table
The aforementioned Tawlet should be at the top of your dining list. This 'farmer's kitchen' in Souk el Tayeb invites cooks from villages all over Lebanon to prepare a feast each day, telling the story of their region through recipes. It's a special experience and a great way to explore the Lebanese dishes local people eat at home, which you otherwise might miss out on.
Housed inside a dark, modern space comprised of concrete, wood, and metal, Burgundy is one of the most atmospheric and best-loved fine-dining restaurants in the city. As you might have guessed from the name, French cuisine takes center stage here, complemented by an unparalleled wine menu from the Burgundy region.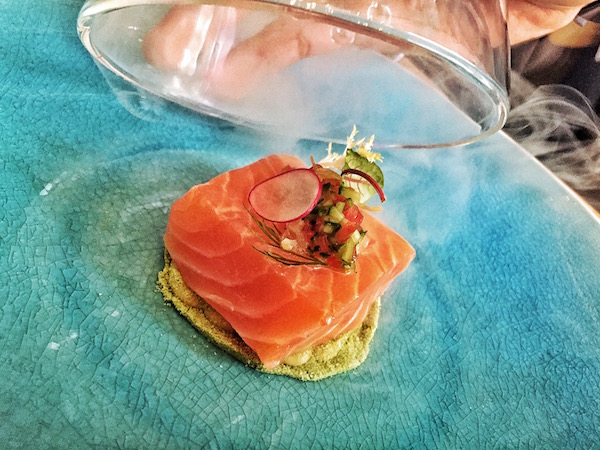 For a totally different ambiance to Burgundy, book a table at Babel Bay, an upscale seafood-centric restaurant in swanky Zaitunay Bay. Request a spot outdoors for harbor views and a cooling breeze scented by the Mediterranean ocean.
The Last Call
Family life and community are central to the Lebanese culture, and in Beirut, this even extends to nightlife. What we're saying is, don't be surprised if you see entire extended families partaking in late-night revelry together.
The hotel Le Gray is one of our favorite spots for a cocktail. Head to Cherry on the Roof for poolside buzz with live DJs several nights a week, or Indigo on the Roof, which is technically a restaurant but has an award-winning wine list and views of the blue dome of the Mohammad al-Amin mosque that can't be beaten.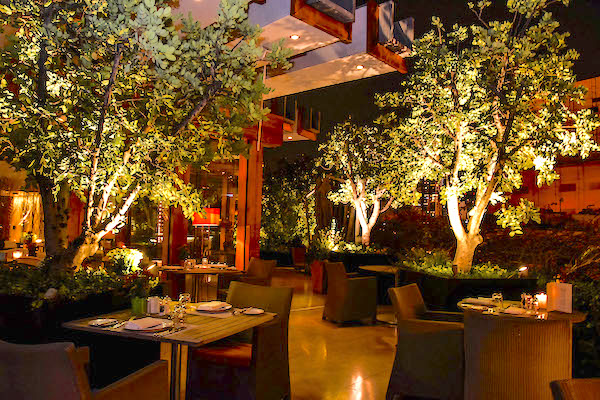 Hidden on the top floor of Centrale, a French restaurant with a beautiful honeysuckle scented garden, is an intimate bar with a retractable roof. It's a teeny space – just a long line of stools against the bar and a few benches hugging the opposite wall – which gives it a cozy, conspiratorial feel.
You'll find many restaurants in Beirut have a clubby vibe, with low lighting and DJs creating a party-hearty ambiance. At Mothershucker you can post up at the raw bar for oysters and champagne until the small hours, or stop by pre-nightclub for cocktails. Many of its recipes are designed to pair with oysters (i.e., the Mary Shucker: lemon, bloody mary mix, russian standard oyster-infused tomato juice, and smoked mesquite), but there's plenty of options if you're not a fan of the briny morsels. Try one of Mothershucker's gin-based cocktails and pick your own selection of herbs and botanicals.