The Most Romantic Restaurants in Paris, According to a Chef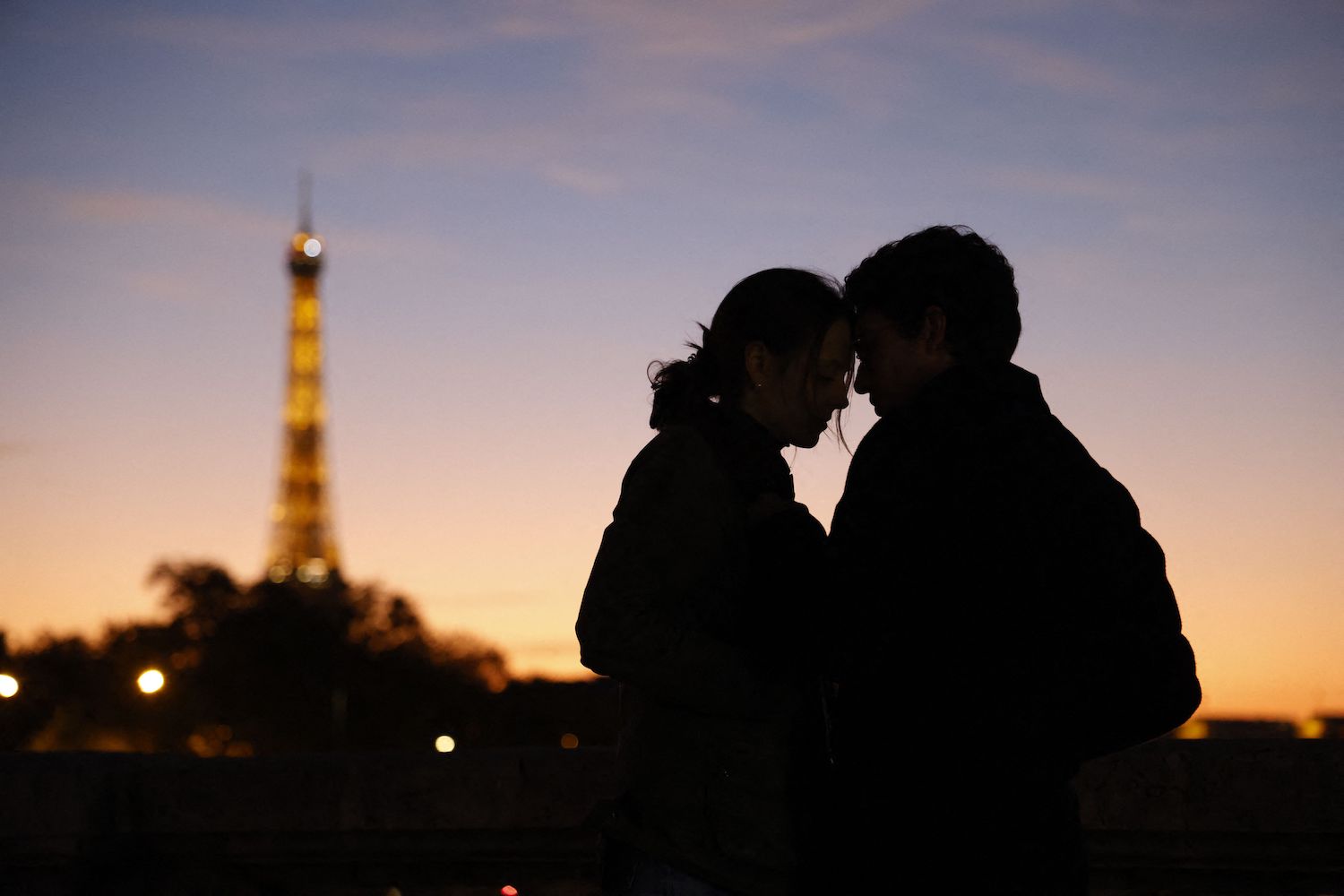 Gourmet Guides: The Most Romantic Restaurants in Paris, According to a Chef
In Gourmet Guides, food industry insiders serve up recommendations on where to dine in their town.
By Esme Benjamin
Originally hailing from New Orleans and raised amid the city's French-influenced culture, Karl Wilder felt immediately at home when he first visited Paris 40 years ago. The multilingual chef now spends six months of each year in the city of lights, uncovering the best restaurants and dishes for his role at food tour company Eating Europe.
Though he's forever on the hunt for new (or new-to-him) establishments, Wilder approaches each dining discovery with a reverence for French culinary tradition and historical significance.
"Paris is not a place of rapid experimentation," explains Wilder, "things do not change all the time, we keep our traditions and techniques because they are some of the best in the world. French food has been recognized as one of the best cuisines for a couple of hundred years, so why would we want to mess with that?"
Perhaps because of its reputation for refinement, French cuisine has long been thought of as romantic, and Paris, with its low-lit restaurants tucked away down cobbled streets, is a particularly atmospheric destination to savor indulgent dishes.
"We have so many romantic places, and I discover more every day," Wilder says. "They're cozy, they're warm, the service is good, and when you dine in Paris you have the table for the night. You make a reservation at 7pm and if you're still there at 10pm that's fine. Until you say "l'addition, s'il vous plaît," the check will not come because that would be bad service in their eyes."
Here, Wilder shares his recommendations for the best date night spots. So clink glasses, brush knees and linger until closing time at one of the most romantic restaurants in Paris.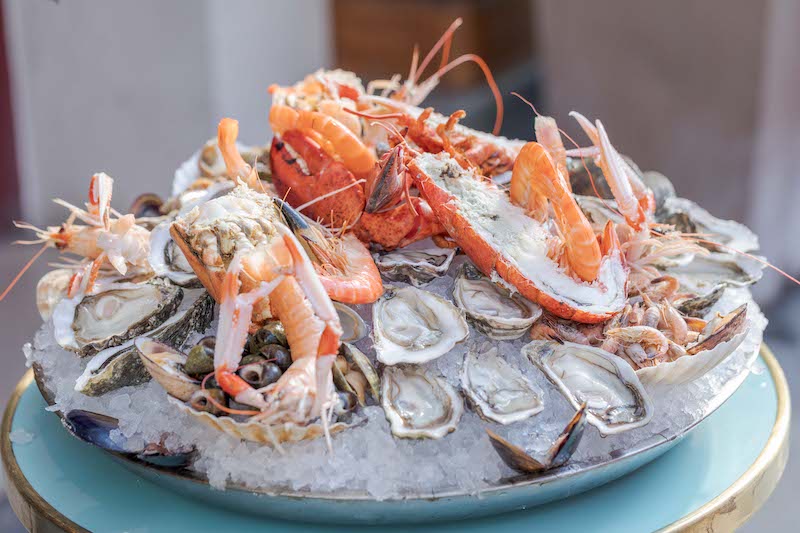 La Mascotte
This gorgeous old world restaurant is great for a celebration or splurge meal. Order the delicious oysters and the mussels and frites, which are better than anyone's (I go to La Mascotte once a year just for this dish), but be prepared to spend more than is typical in Paris. With a glass of wine and plate to share, a couple can get away with spending 100 Euro ($108) total and enjoy all the great service and romantic ambiance, but you can easily spend much more if you treat yourselves to three courses and a wonderful bottle of wine.
Le Petit Moulin
Le Petit Moulin is the perfect place for a young couple who can have a drink at the bustling bar downstairs, then get a table upstairs by the window and enjoy a beautiful view of Montmartre. The food options here are as simple as a cheese board to share or as filling as a beautiful duck confit, and the owner is a wine expert who brings in varietals of stunning quality for as little as 24 Euro ($26) a bottle.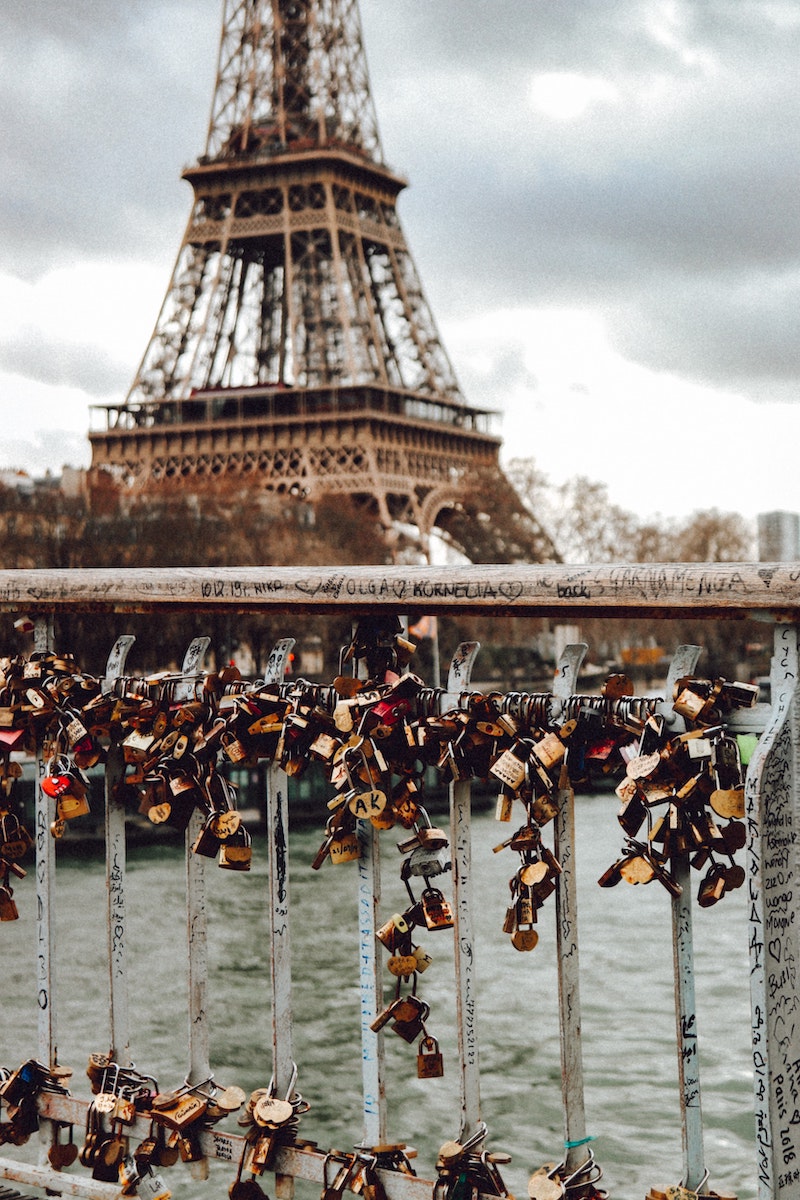 La Cave des Abbesses
The kind of place only locals know about, La Cave des Abbesses is a little bar hidden behind a well-curated wine store. Come here for an affordable date that's also an impressive experience. There's no proper kitchen but you can drink the most delicious wine with a cheese and charcuterie board, then head down the street to the Wall of Love where you'll find a crepe stand. Enjoy your dessert while strolling Paris's beautiful, historic streets.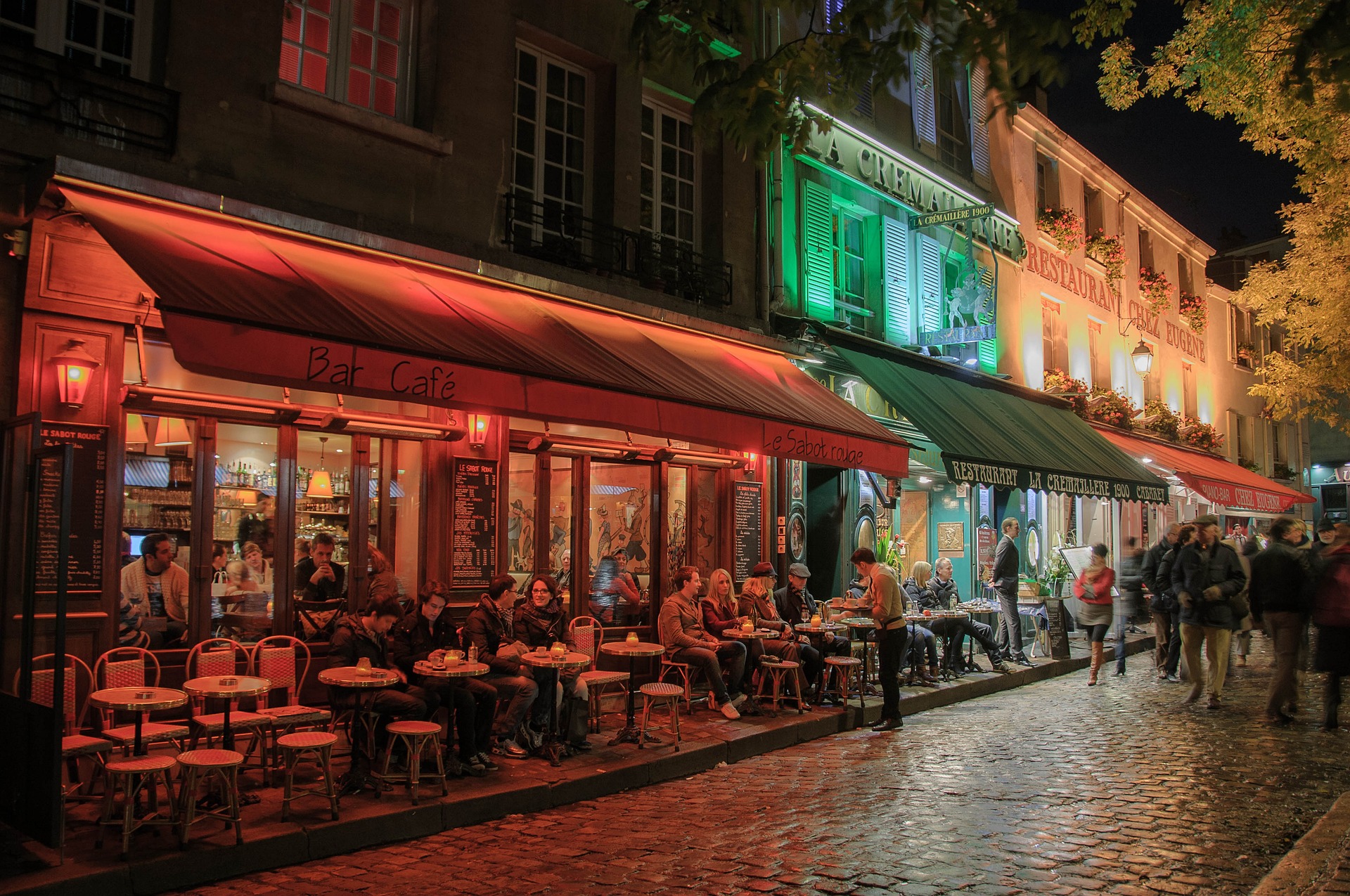 Café de Flore
Café de Flore is very famous for good reason. It's definitely popular with tourists but I would never call it a tourist trap – the standards and service are impeccable. Ask to sit on the second floor so you're surrounded by flowers and order an amazing bottle of wine to share. You're going to have a "wow" experience here – with the price tag to match.
Vins des Pyrénées
My personal favorite! Vins des Pyrénées is known for its oysters (it was originally an oyster bar) but the whole menu is out-of-this-world delicious, especially the seabass, oeufs du diable AKA "eggs of the devil," and housemade foie gras. Sommelier Eric Duhard can help with inexpensive wine selections from the list or their wine store located just across the street. After your meal, if you're in the mood to get cozy, head upstairs to Le 1905, the former family residence turned bar.
Brasserie le Bourbon
Brasserie le Bourbon is old as time and as comfortable as your favorite pajamas. This is where Julia Child used to come with her husband on Valentine's Day, and you can even get the same corner booth as they had. The restaurant is known for its steak tartare, which is one of my favorite dishes to order, and with most entrees costing around 20 Euro ($21.70) it won't break the bank. Set on a beautiful square by the National Assembly, it's a quiet spot to enjoy quality time with your favorite person.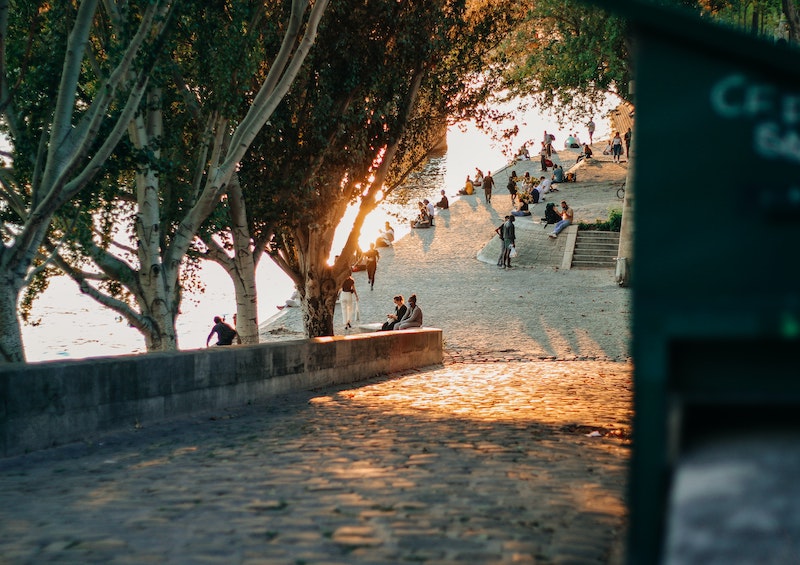 Picnic on the Seine
Pick up some cheese, a baguette and wine (it's legal to drink in public in Paris), and head to the bank of the river Seine, which is the most romantic place to picnic in the whole city. Join the hundreds of other lovers down by the river and if you have a beating heart you'll feel romance in the air.
Chocolat Illèné
Those with a sweet tooth should visit Chocolat Illèné – a wonderful place to pick up dessert. It does hand-made macarons, which is becoming more and more rare as Ladurée's mass-produced ones corner the market. In the summertime Chocolat Illèné puts fresh fruit in their macarons with a little bit of cream. You'll fall in love at first bite!