St. Bart's
St. Bart's
A glamorous Caribbean comeback.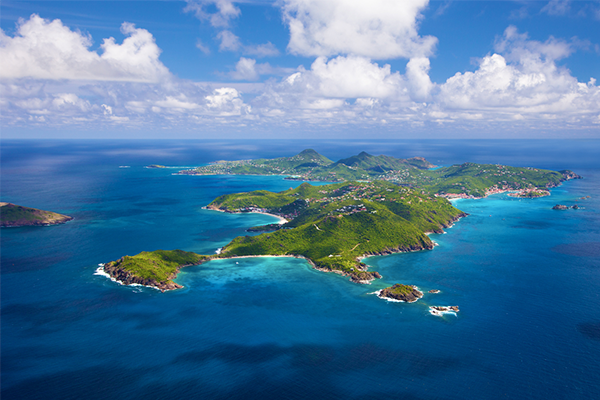 What a difference a year makes: St. Bart's has re-emerged following the devastation of Hurricane Irma to reclaim its gilded status. This month, the OG jetsetters return to newly renovated everything: hotels, restaurants and some of the biggest island villas in the Caribbean.
Field Notes
Brigitte Bardot famously toured St. Bart's in a Mini Moke, the island's windowless mini-jeeps preferred by jetsetters and gypsies alike. Originally commissioned by the British Army in the 1950s, brightly colored Mokes continue to dot the island, offering the best (and most stylish) way to explore its 48 kilometers of winding, hilly roads. Easily rentable, the safari-like rides are tailor made for going from beach to beach.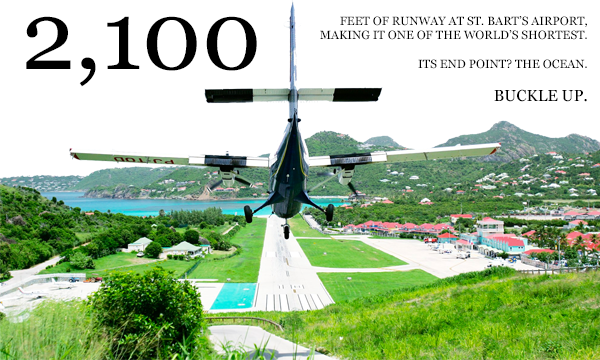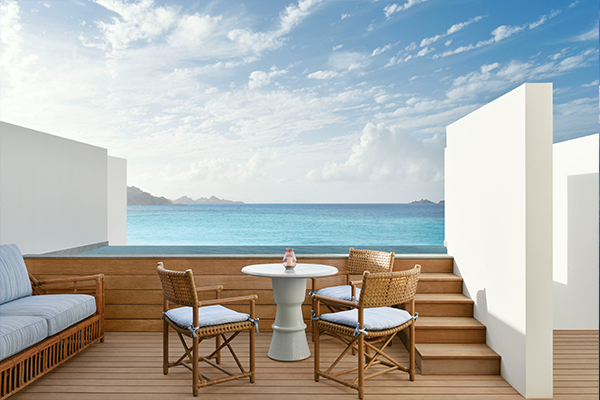 No place on earth was designed more singularly for the leisure class than Cheval Blanc St-Barth Isle de France, the Caribbean's only designated "Palace." Perched on a hillside over Baie des Flamands, the LVMH property has been sublimely remastered by the grand poobah of discreet charm, Jacques Grange. Framed by swaying palms and bougainvillea, Grange has created a tropical nirvana in tandem with landscape architect Madison Cox. Revealed this month are 19 new rooms and suites, the lobby and two restaurants including the toes-in-the-sand La Cabane de l'Isle, all reflecting the Riviera rhythm.
"What a difference a year makes: St. Bart's has re-emerged following the devastation of Hurricane Irma to reclaim its gilded status. "

The race is on with resorts vying to out-villa one another: Perched up and away from the scene, Le Toiny's original 14 villas are now joined by eight brand new stand-alone mini manses imaged by London-based interior designer Lady Bee Osborn. Each spacious retreat — the largest measures more than 2,000 square feet — lays claim to its own heated Caribbean-gazing Infinity pool. Situated on a crescent-shaped bay, Le Barthelemy ups it with new six-bedroom villas featuring their very own 55-foot lap pools while Le Sereno is victorious on size alone: Three 7,000-square-foot, four-bedroom homes, each with a half acre of private gardens, stunning views of the ocean, private and heated pools and generous wooden decks.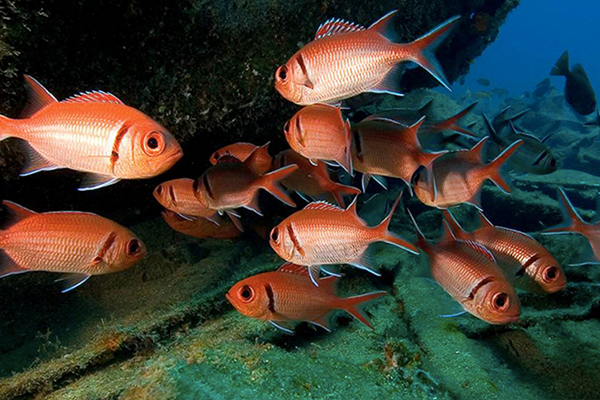 Surrounded by shallow reefs with more than 20 dive sites — many of which are located within the
Natural Reserves of the Island
— St. Bart's is an underwater nirvana ripe with coral fish, turtles, parrot fish and sponges. Book a night dive for a particularly dramatic Scuba experience, or opt for an even rarer form of underwater exploration amid a sunken ship: In 1989, the 200-foot luxury yacht, Nonstop, sank during Hurricane Hugo. Today it's home to a thriving ecosystem of corals and a rainbow of reef fish.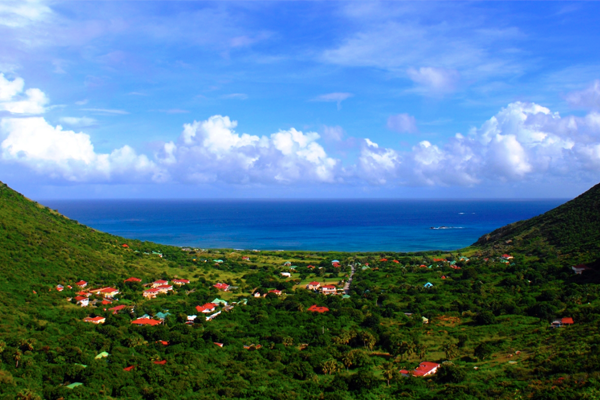 Slip into vacation mode with David Coggins' latest book Blue: A St. Barts Memoir, capturing his annual sojourns to the island where he's endlessly explored its craggy coast, home to 17 beaches. Here are his favorite spots to bask…
Gouverneur
"It's unspoiled and, though not big, never really crowded… Nestled in a cove, the beach is protected by bluffs frequented by wild goats and tropicbirds."
Saline
"It's long and wide with not a building in sight. You have to climb a rocky hill to get there, but it's worth it for the calm waters and sandy bottom. It's isolated and wild with picturesque islands on the horizon."
Grand Fond
"The beach is on the côte sauvage (the wild side) of the island. Big waves off the Atlantic crash constantly on shore, so there's no swimming, but it's a great place for gathering shells, rocks and sea glass. It's on this side that Nureyev built his primitive house right next to the pounding surf."
Tip: Looking to make a day of it? Coggins recommends a picnic lunch from Maya's To Go: "It's terrific for takeout lunches. The menu changes every day. We love the grilled calamari and the Creole cucumber salads. The tarts, made in-house, are delicious —lemon, apple or mixed berries."
INN CROWD: @Cheval Blanc
LIVING LARGE: @Le Barthelemy
NIGHT TRIPPING: @St. Barth's Tourism
THE SHORT LIST: @St. Barth's Tourism