North Fork, Long Island
North Fork, Long Island
The Fork less traveled.
Deeply rooted in rich agrarian history, the North Fork of Long Island has an irresistibly unpretentious rural vibe and a booming food and wine scene. Less than two-hours drive from Manhattan, the 30-mile-long peninsula is comprised of farmland and vineyards flanked by beaches–with the Long Island Sound to the north and bays to the south. The area is known as the anti-Hamptons for good reason, for it is here that visitors come to truly getaway and enjoy the simplest pleasures in life–expansive stretches of bucolic landscape, sweeping water vistas, and immersive gastronomic experiences that stem from a genuine appreciation of the land.
Did You Know?
The North Fork's first grapes were planted in 1973. Today, there are almost 50 vineyards and wineries in the area.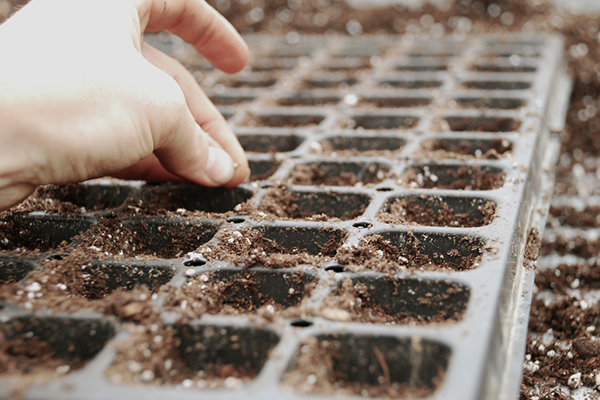 Beyond the Farm Stand
While traditional roadside farm stands pepper the North Fork, many area farms have become increasingly resourceful, offering more than just produce and providing new ways for visitors to appreciate NoFo's agricultural roots. For those interested in health and wellness, Peconic's organic
Sang Lee Farms
hosts
morning yoga classes
in the fields, as well as
workshops on herbal medicine and healing
. Meanwhile, in Cutchogue, the family behind
8 Hands Farm
raises heritage livestock, selling pasture-raised pork, chickens, and lamb at its on-site farm-to-butcher counter, stocking its
shop
with yarn and knit accessories made from wool sheared from its Icelandic sheep, and serving egg sandwiches, fried chicken, and pulled pork from its farm-side food truck.
"The area is known as the anti-Hamptons for good reason, for it is here that visitors come to truly getaway and enjoy the simplest pleasures in life..."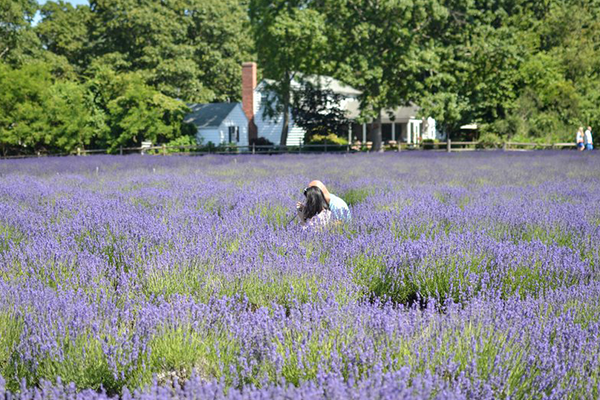 A piece of Provence on the North Shore
Flower lovers will feel like they're in Provence when they visit East Marion's
Lavender by the Bay
, especially during early summer when the fields are purple with blooms and smell divine. In Southold,
Croteaux Vineyards
is the only winery in the U.S. committed to making
rosé
and only rosé–and unlike its Long Island counterparts, its winemakers
exclusively craft
dry, Provençal-style wines that are characteristic of those made in the South of France.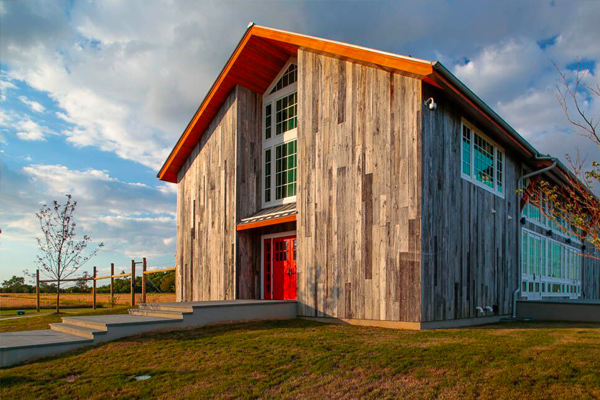 In Greenport, the North Fork's only waterfront winery,
Kontokosta Winery
is perched on a quarter-mile stretch of bluffs on the Long Island Sound. For an unforgettable experience order a glass of award-winning Sauvignon Blanc, grab a seat on the lawn, and watch the sunset peacefully over the water.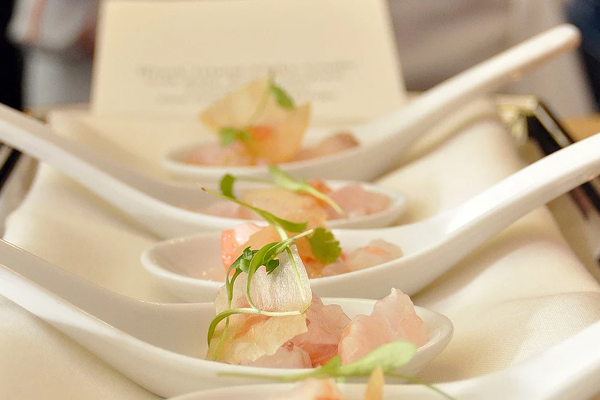 A trailblazer of the NoFo fine dining scene,
The North Fork Table & Inn
in Southold was established a decade ago by veteran chefs hailing from NYC's Gramercy Tavern and Aureole. Today, a North Fork native holds court as chef, offering thoughtful, elegant dishes sourced from local ingredients and served in a simple setting with plenty of wainscoting to remind you that you're at the beach. For those who want a casual meal they can take away,
The North Fork Food Truck
–parked 7 days a week in the restaurant's lot–is the perfect place to grab a lobster roll picnic to bring to the beach.