New Orleans, Louisiana
New Orleans, Louisiana
Beyond Bourbon Street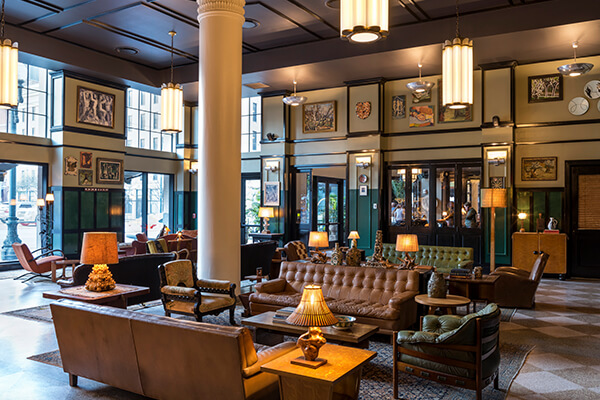 You may go for the jazz, cuisine and the walkable neighborhoods. Now there's another reason to visit the Big Easy, as it's transforming into one of the country's most exciting design labs: Throughout the city, historical architecture is getting reinterpreted into cutting-edge experiences in hospitality, restaurants, even fitness. Here are some of the hottest transformations.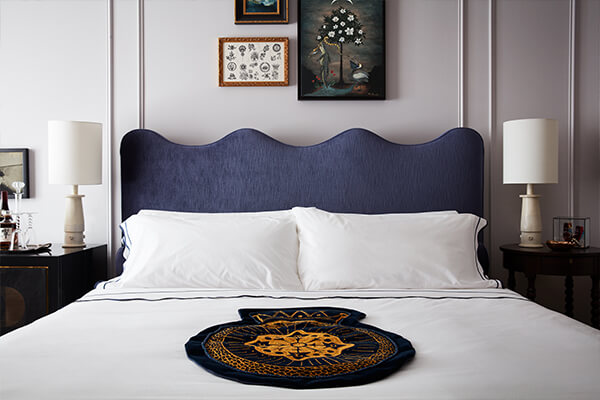 While the Ace Hotel has upheld its reign as New Orleans' go-to spot, its glamorous and more exclusive younger sister, Maison de la Luz, opened next door earlier this month. With 67 rooms in the heart of New Orleans' Central Business District, the masterminds at Atelier Ace teamed up with Los Angeles-based Studio Shamshiri to transform the historic building into a private sanctuary with mega design cred: Its mosaic bathroom floors alone have taken Instagram by storm. Maison de la Luz reserves its common spaces for guests only, with the exception being the library-turned-bar, which is managed by Paris' Quixotic Projects in its first-ever venture outside of France. Fear not, though, guests can maintain their exclusivity via a secret door that leads to the bar from inside the hotel. They're also free to hop next door to the 234-room Ace Hotel, then simply sign their bill to their room at Maison de la Luz.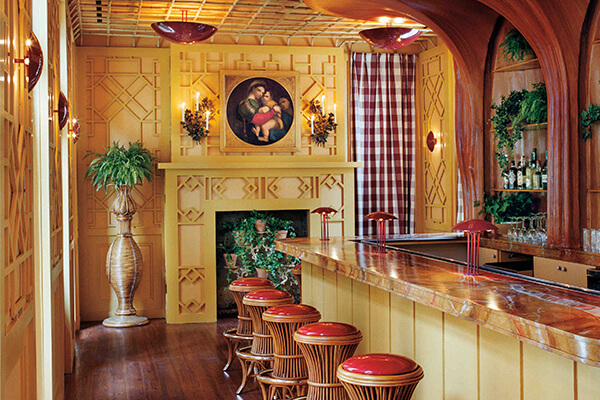 Combine an abandoned 19th-century church with the visionary aesthetic of Brooklyn's acclaimed ASH NYC and New Orleans resident Nathalie Jordi, and the result is an under-the-radar oasis brimming with nods to historical details. Located in the residential Marigny district Hotel Peter & Paul strikes a sweet spot in understated opulence, maintaining the integrity of its original design. Sleep in one of the Rectory rooms, outfitted with crimson canopy beds that riff on iconic Greek and Russian religious paintings, or opt for the "sanctified and secluded" Convent, which pays homage to the nuns who once lived there. The nearly 10,000-square-foot church, which has been decommissioned, still holds a variety of private and public events to honor the space and local community.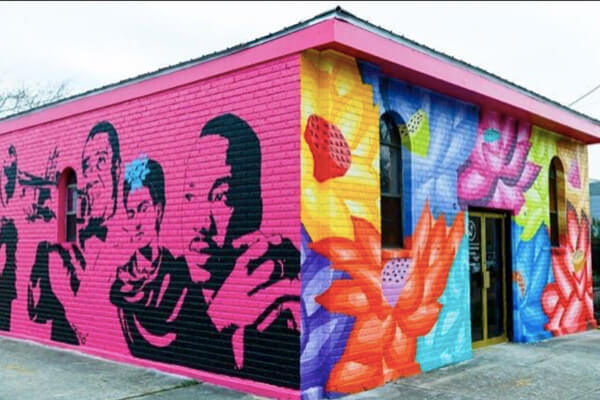 Laughing Lotus
Built from a former Baptist Church damaged by Hurricane Katrina, Church of Yoga offers a unique atmosphere to strike a pose within a music-filled environment. Founded by international yoga rockstar Dana Trixie Flynn, the NYC studio has expanded to New Orleans, bringing its fun and innovative style of "Lotus Flow" vinyasa to the city's Seventh Ward. Catch one of its live music classes, which feature local Jazz, Funk and enlightened DJs. On Sundays, gospel music accompanies your every move.

Romney Studios
After Katrina hit, Romney Studios—then a tiny studio dedicated to Pilates and Spin classes—became a sanctuary for its clients, who took advantage of the serene space during a time of chaos. This sense of community spurred the fitness studio's growth, which initially expanded into its upstairs area and now houses five boutique studios beneath one roof. Founded by NOLA fitness guru Erin Romney-Casez, Romney Studios is beloved by locals for its light-drenched rooms, state-of-the art equipment and high-intensity classes, which range from Pilates to Bosu to the celebrity-trending Megaformer.

Raw Republic
Down the street from Romney Studios, Raw Republic is a bright hole-in-the-wall that's churning out some of the best juice in the city. Crafting cold-pressed organic juices, smoothies, food and cleanses—from a classic Green Juice to a more esoteric Thai blend with bok choy and basil—Raw Republic shares the space with its sister business, The Space, which is located just upstairs and offers wellness services and meditation classes.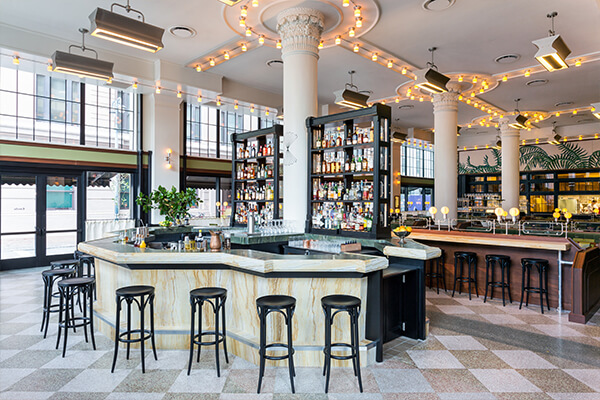 Lifelong best friends and fellow James Beard Award nominees Andy Ticer and Michael Hudman of Memphis' famed
Andrew Michael Kitchen
and
Hog & Hominy
, expanded to New Orleans in 2016, naming their restaurant after their daughters. The resulting
Josephine Estelle
, a bright and playful eatery situated in the
Ace Hotel
, upholds the chefs' renowned talent for giving traditional Italian recipes a Southern spin. Tropical murals, carnival-chic ceiling lights and a sepia-veined marble bar espouse the Ace's endlessly cool vibe.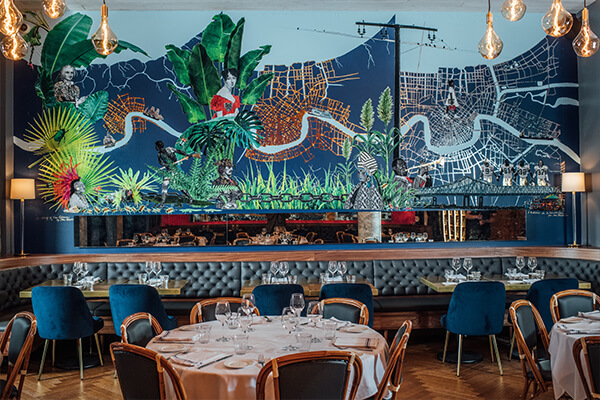 Pepper Baumer is part of New Orleans' culinary legacy. Dating back to the late 1800s, his family has owned and operated local institutions like Commander's Palace, SoBou, and Palace Café among others. Here are his top NOLA spots for food and design.
Favorite Restaurant
"Justine, located in the Quarter on Chartres Street, is the prettiest restaurant in the city right now."

Favorite emerging neighborhood
"The Lower Garden District is my up-and-coming neighborhood scene. Stirling Barrettmoved his company HQ, Krewe Sunglasses, to the Framework Building in the LGD. The building is also home to the restaurant Satsuma Café and a new wine bar, Claret, which is preparing to open this spring. There's also a new restaurant in the neighborhood called Gris-Gris, with more coming like Blue Giant. There's also an awesome whisky bar called Barrel Proof.

Favorite design transformation
"Six years ago, a state-of-the-art mega-studio complex designed for the arts, known as Louisiana ArtWorks, was a failed project that became real estate up for grabs. Now it's New Orleans' first culinary and hospitality school. They transformed the building into an educational culinary center called NOCHI, which stands for New Orleans Culinary and Hospitality Institute, seeking to shape the leaders of the next culinary generation."