My Hometown: Welcome to Martha's Vineyard, With Peloton Instructor Emma Lovewell
My Hometown: Welcome to Martha's Vineyard, With Peloton Instructor Emma Lovewell
In FTT's new series My Hometown, notable travelers divulge local places they couldn't live without.
By Esme Benjamin
This month, Emma Lovewell, adored Peloton instructor, shares her go-tos for Martha's Vineyard, where she grew up. When she's not teaching sweat-drenched classes perfectly synchronized to kickass playlists (this former-DJ knows her way around Spotify), Emma shares tips, tricks and tenets of a healthy lifestyle on her blog and Instagram.
When Emma makes it back to Martha's Vineyard she milks her local connections, checking in on old favorite spots and getting the lowdown on the best new openings. Bookmark this insider intel for your next trip to New England.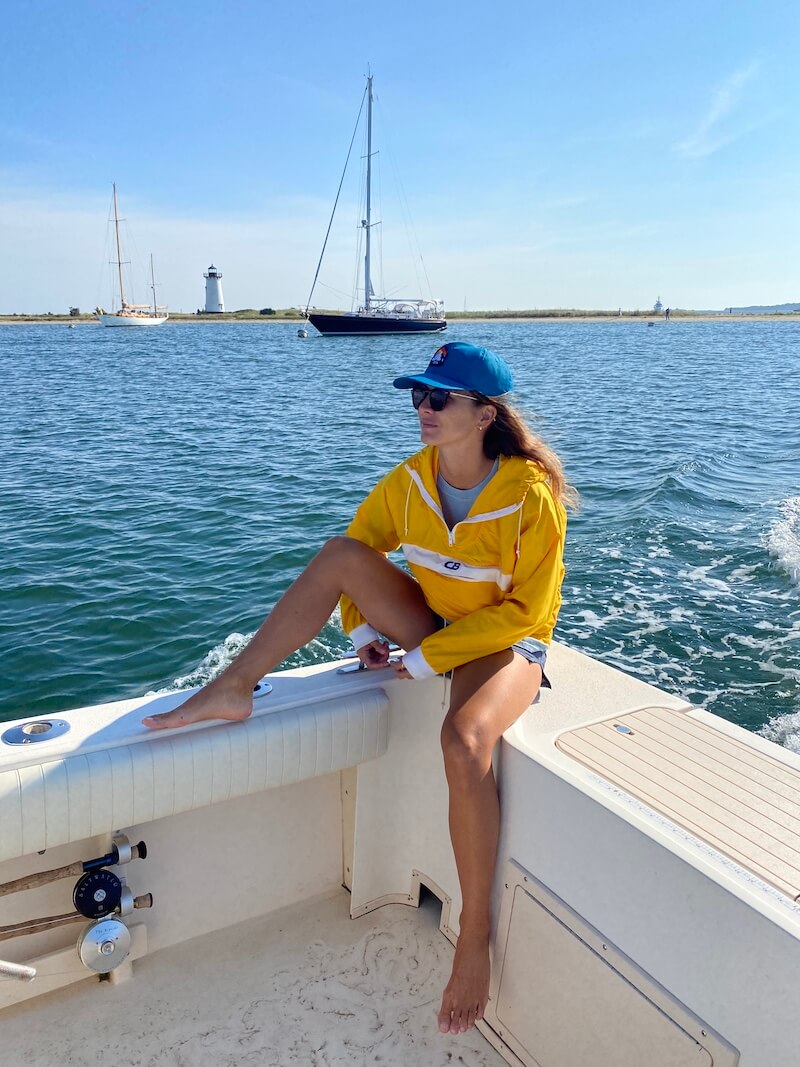 My hometown is special because it's so pretty. I love to travel and have visited some spectacular places, but it is still one of the most beautiful places I've been.
Call me biased, but the best place to stay in my hometown is Edgartown. That's where I'm from and it will always hold a special place in my heart. I also really love spending time up-island in Chilmark where it's much more quiet, with farms and gorgeous beaches and views.
When you're in my hometown, you absolutely need to get a lobster roll and jar of MV Kimchi from The Net Result, a family run seafood restaurant that's a real institution on Martha's Vineyard.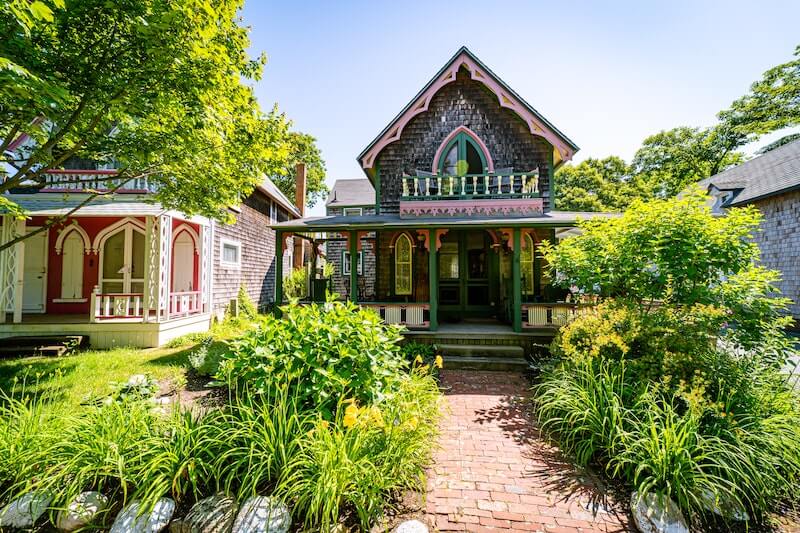 When friends visit my hometown, I always take them to walk around the Victorian-era "gingerbread houses" in Oak Bluffs. They're so colorful and cute, like something out of a fairytale.
If you are looking for something a bit more adventurous, check out Grey Barn in Chilmark, it's a bakery and farm with a creamery and gardens. Definitely an experience!
Without question, the most romantic date night spot in my hometown is The Port Hunter (be sure to order the Honeysuckle Farm Oysters). I like to grab dinner there followed by ice cream at Mad Martha's and a stroll through town. Alternatively, head to Menemsha – a little fishing village – for sunset, get a seafood platter at Larson's Fish Market and sit on the beach to watch the sun go down.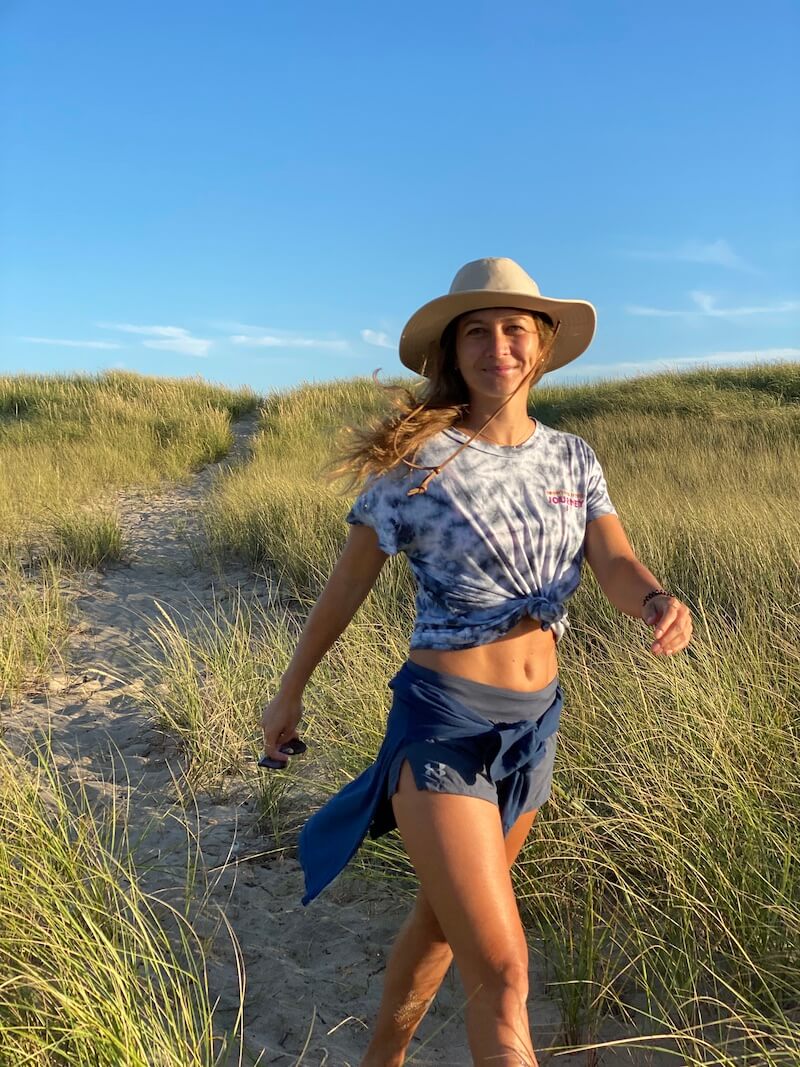 I spend far too much money at Kenworthy, a local clothing store in Edgartown. My friend Randy, the owner, designs and sews every item in the store with the help of her mother. Their flowy dresses and beautiful patterns are dreamy.
When you're in the mood for some "me time" head straight to Morrice the Florist to check out their beautiful floral designs and plants.
My secret obsession is a cold brew from Behind the Bookstore Cafe in Edgartown.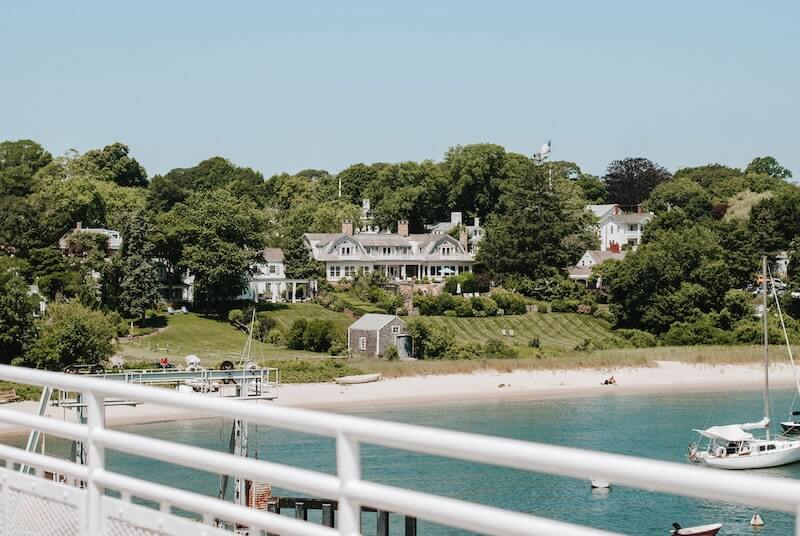 Something only locals know about my hometown is that Scottish Bakehouse makes the best breakfast sandwich around: an English muffin stuffed with fried eggs, cheese and a protein of your choice. Yum!
No visit to my hometown would be complete without a day on South Beach. Grab a quick bite at the Katama General Store on your way there. It's under new ownership and extremely delicious.
Don't end a trip to my hometown without a late night visit to Backdoor Donuts. Everything from the buttermilk glazed to their famous apple fritters is delicious.
FTT's Martha's Vineyard Recommendations
STAY at Winnetu Oceanside Resort, a family-friendly beachfront resort with elegant grounds and lots of on-site activities, from yoga classes to clam bakes.
EAT at Red Cat Kitchen, a homey restaurant with artfully plated farm/sea-to-table dishes and an ambient porch for dining alfresco.
VISIT the Great Rock Bight preserve, a tranquil hiking trail through beech trees down to the water. Gaze out over Vineyard Sound and the Elizabeth Islands or take a dip in the sea.
Want more suggestions for Massachusetts? Read our guide to Boston