Lisbon
Lisbon
Cosmopolitan and rich in history.
Until a few years ago, Lisbon seemed like Europe's best-kept secret—but word is officially out. Not only is the weather is great year-round, but it also provides amazing value, with chic hotels going for less than $200 per night. (And it's easy to pair with other major cities across the pond, thanks to a free stopover option from the Portuguese airline TAP.) The picturesque, waterfront city is best discovered on foot; you could spend days wandering around its different neighborhoods, from historic Alfama to the boutique-lined Príncipe Real to Bairro Alto, known for its nightlife. Plus, it's well on its way to becoming a culinary powerhouse, with chefs like José Avillez and Alexandre Silva leading the charge. Read on for our cheat sheet to Portugal's capital.
Did You Know?
All over the city, you'll notice buildings, church interiors and even floors covered in colorful (mostly blue) patterned tiles, or azulejos. The traditional design originated in Seville, and began in Lisbon in the 16th century. Learn all about their history at the Museo Nacional do Azulejo, set inside an ancient monastery - and buy a few to bring home from Sant'Anna, which has been making them since 1741.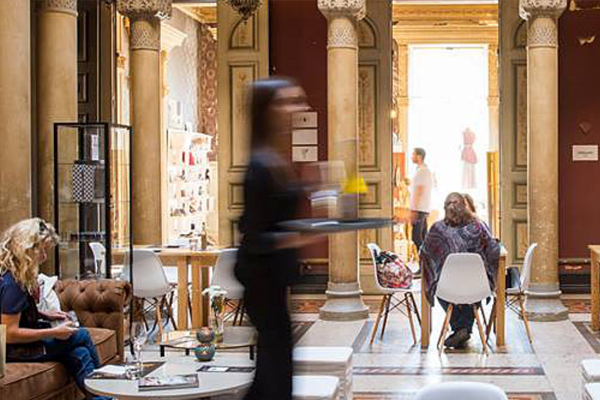 The country is brimming with talented designers, and one of the best ways to get a glimpse of its creative output is at this former Arabian palace in the Príncipe Real area. It's been transformed into a beautiful shopping destination that houses
more than a dozen brands
selling made-in-Portugal goods like
Castelbel
(soaps and candles),
Uoy
(custom men's clothes),
Muu
(leather handbags) and D.O.T. (stylish baby clothes).
"Until a few years ago, Lisbon seemed like Europe's best-kept secret—but word is officially out."
You'll likely see hordes of people lined up and waiting for Tram 28, which drops you off just minutes from this hilltop Moorish castle. Our advice? Wear comfortable shoes for the completely doable uphill walk through the historic Alfama neighborhood. You can wander through the ruins and check out an exhibit of artifacts found on-site—but the real highlight is the view of Lisbon below.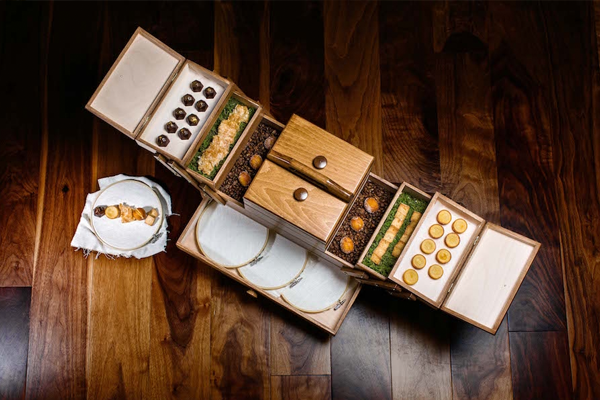 At this newly Michelin-starred restaurant in the Estrela neighborhood, chef Alexandre Silva (and "Top Chef Portugal" winner) serves what he calls "moments" rather than dishes. Thanks to an expansive open kitchen, diners can see how he and his team transform organic, local ingredients into two ever-changing tasting menus—14 courses for $TK (86 euros) or 18 courses for $TK (96 euros). The wine list includes bottles solely from regions in Portugal, including the Douro Valley and Alentejo, as well as nonalcoholic juices that are fermented in-house.
José Avillez
is Lisbon's best-known chef, and while his most famous restaurant may be the Michelin-starred, fine-dining
Belcanto
, we recommend heading to this newer, more casual spot. Located in the Chiado neighborhood, it's actually a compilation of different dining spaces, including the covered yet sun-lit Páteo that's known for its seafood; the no-reservations Taberna (don't miss the tuna steak sandwich); a market selling meat, cheese, wine and other editor souvenirs; and
Beco
, a dinner-and-cabaret venue.
EXPLORE:
@Embaixada
STAY:
@Valverde Hotel
,
@Pousada de Lisboa
INDULGE:
@Loco Restaurante