Kraków Travel Guide: Where to Eat, Stay & Play
Krakow Travel Guide: Where to Eat, Stay & Play
As the former royal capital of Poland, Kraków's streets are laden with extravagant architecture, from the opulent St Mary's Basilica (home to the world's largest late-Gothic altarpiece) to Wawel Castle, which expanded and transformed with each owner and occupier. During its storied history, Kraków has experienced cycles of demolition and revival, but in the last decade firmly established itself as one of the most happening cities in Europe.
From its fairytale aesthetic and world-class sweet treats to strong Jewish heritage and speakeasy vodka bars, here's why you should consider Kraków for your next European escapade.
Explore a Subterranean Salt Mine
It may seem like an odd attraction, but the Wieliczka Salt Mine, some 14km southeast of Kraków, is one of Poland's top sights. Sections of this labyrinth – which comprises 300km of underground tunnels and chambers, descending to depths of 327m – are open to organized tours culminating in the Chapel of St Kinga. This giant, ornamental hall is carved entirely from salt – including the altarpieces and chandeliers, if you can believe it.
Stay at Opulent & Historic Hotels
A highlight of visiting one of Poland's oldest and best-preserved cities is getting to stay in its elegant, refurbished buildings. Situated in an 1870s townhouse opposite St. Martin's Church, the Balthazar Design Hotel emulates an eclectic London abode – rooms come with paisley-printed headboards and velvet armchairs, and the lobby is enveloped in a giant painted mural with bold splashes of color.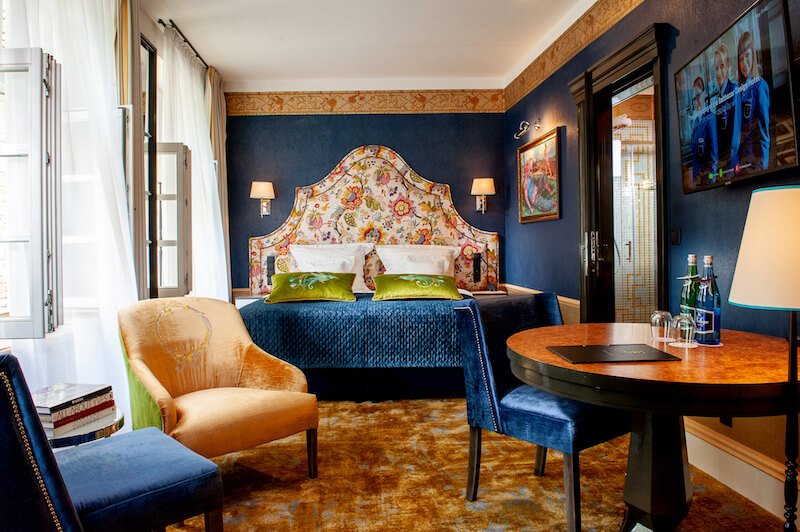 Hotel Stary, which occupies a former-15th Century Merchants House, boasts a Prix Villégiature award for "the most beautiful hotel interior design in Europe." Through all 48 rooms are gorgeous, the deluxe suites, with their lofty ceilings, trompe l'oeil walls, and extravagant marble, are something special.
Equally as grand is The Bonerowski Palace, an example of mixed-era architecture that blends Gothic style with elements of Renaissance and Baroque. The decor feels traditional: think patterned wallpaper, matchy-matchy fabrics, and the odd chaise lounge.
Get (Re)acquainted With Vodka
Whatever your feelings about vodka, it's time to embrace the national drink of Poland (to be fair, it tastes much better in Kraków). Sip flights of the spirit at tiny, popular watering hole Wódka Cafe Bar, or visit Ambasada Śledzia, a spot that specializes in vodka shots and pickled herring plates (a Polish specialty).
If you prefer your vodka disguised with sweet and sour mixers, spend cocktail hour at HEVRE, a former synagogue with pleasantly crumbly original frescos, or Sababa, a multi-room speakeasy bar with modern chandeliers and a lively dance floor.
Devour Polish Comfort Food
The Polish know how to do satiating comfort food classics, and the best places to find them are milk bars – the once-ubiquitous cafeterias, subsidized by the government during the communist era. There are fewer of them around these days, but they're still an excellent place to dine on plump perogies, cabbage rolls, and pickle soup. Milkbar Tomasza, with its black and white-tiled floor, and Bar Mleczny Targow, with its red-checkered tablecloths, offer the old-timey, cozy feel you want from a milk bar, with the traditional dishes to boot.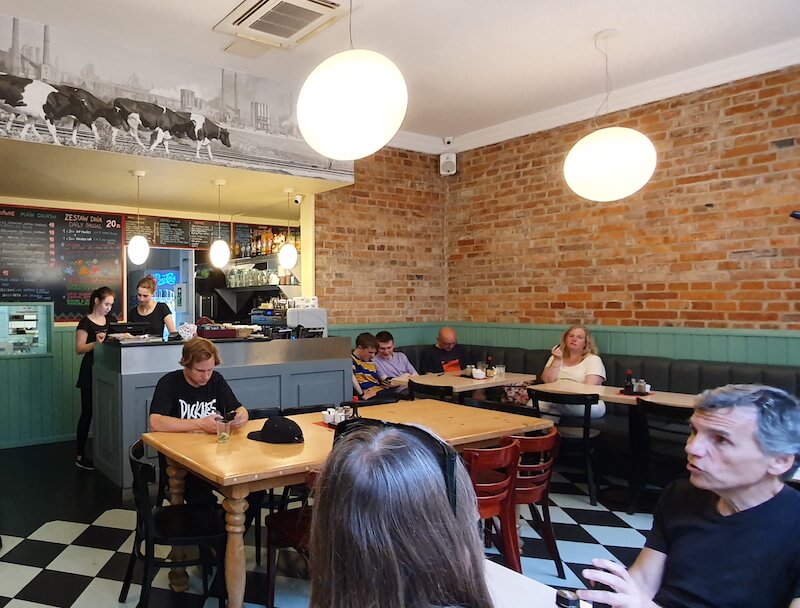 But if you thought Polish cuisine peaked with the pierogi, you'd be mistaken (though admittedly they are delicious). For a more elevated dining experience head to Michelin-recommended Restauracja Wentzl, an institution since 1792 with lofty wooden ceilings and views of Rynek Główny square, or Art Restaurant, which offers a modern take on Polish cooking accompanied by an impressively large wine list, from its Wawel castle-adjacent location.

As you wander the streets of Kraków, it's hard to resist the plethora of Polish treats. Indulge your sweet-cravings with oozy rose jam donuts, towering cream slices, slabs of sirnik (Polish cheesecake), and luxurious mounds of smooth ice cream (Good Lood is the absolute best).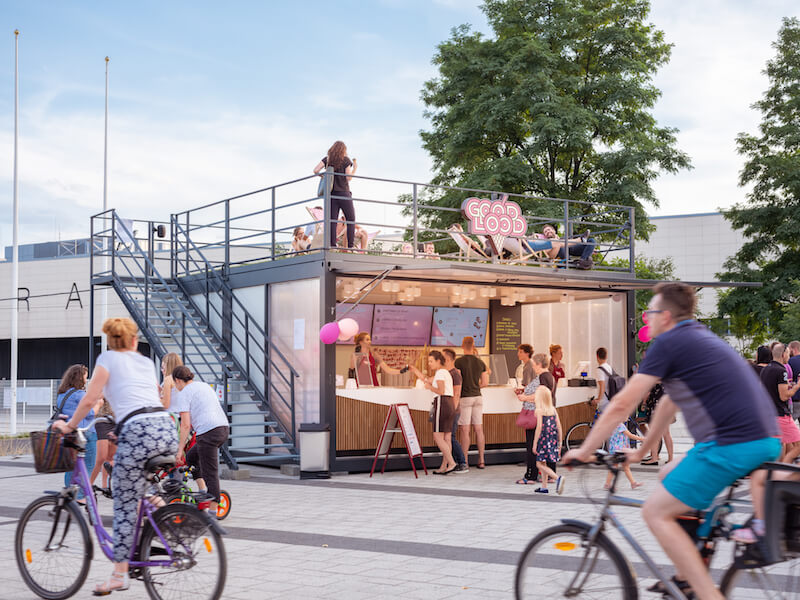 Hike the Rim of Zakrzówek Quarry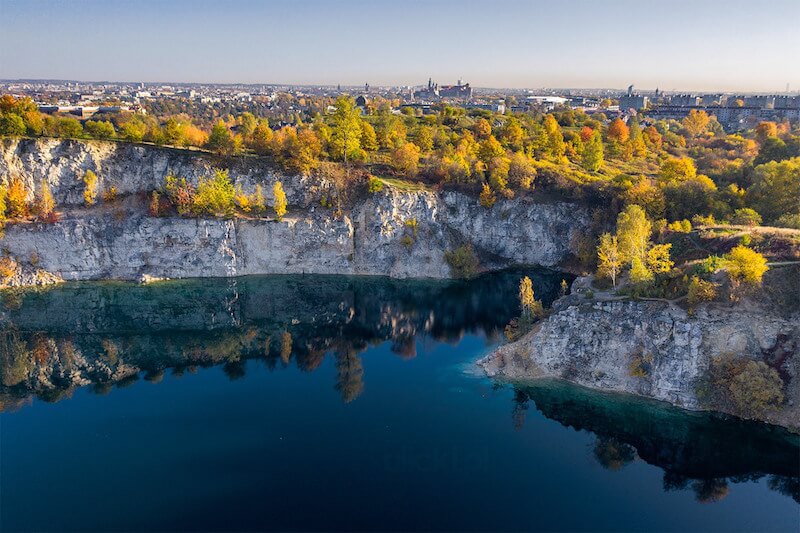 When an old limestone quarry just outside the city flooded with water, it became an unassuming tourist attraction and dive site (the basin is dotted with all kinds of oddities for discovery, including a plane with two fake skeletons in the cockpit). Though Zakrzówek's emerald lake looks inviting, swimming is currently prohibited while safety measures are installed. However, the white rock and reflective water make this a pleasant and picturesque spot for hiking, rock climbing, and exploring the surrounding forest – a lovely afternoon escape.
Immerse in Poland's Jewish Heritage
We know, of course, that the Jewish Poles suffered greatly during the Holocaust (Auschwitz is only 40 miles from Kraków and Oskar Schindler's Enamel Factory, which houses the exhibit Kraków under Nazi Occupation 1939-1945, is an important museum for those who want to further their historical understanding of the atrocities), but the community is thriving here now: membership applications for Krakow's Jewish Community Center have doubled in recent years.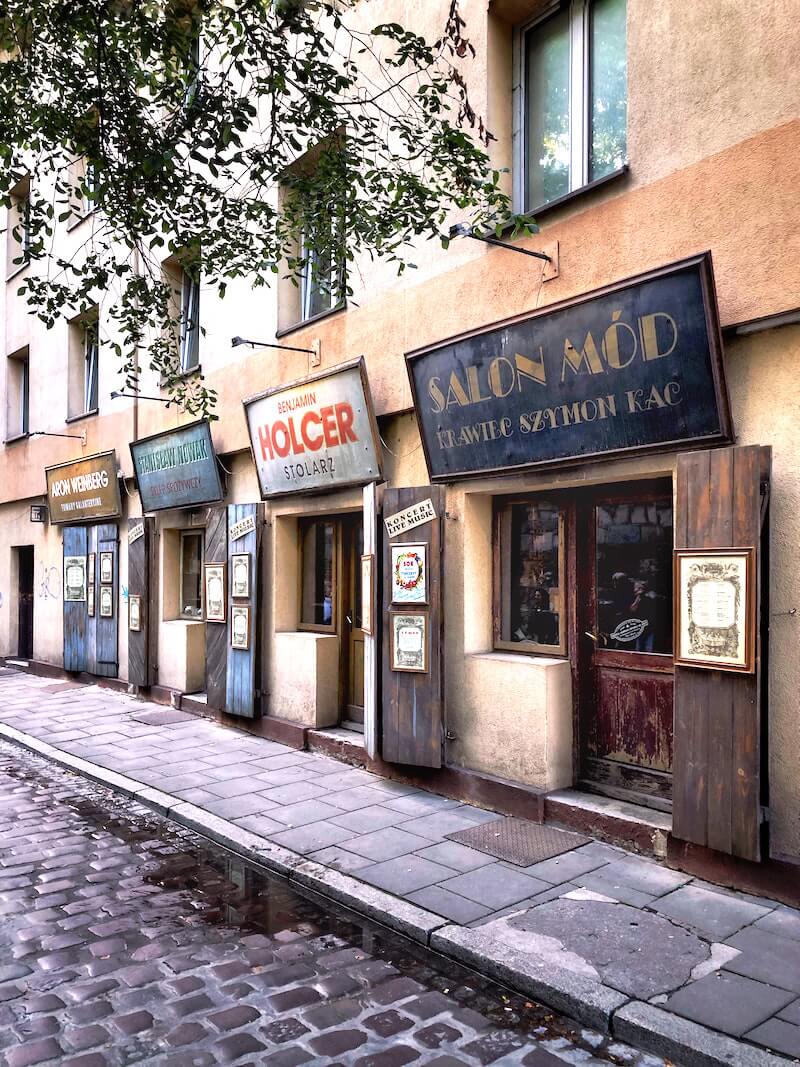 With its slew of cool cafes, art galleries, and synagogues to peruse, the Kazimierz Jewish Quarter should be on your itinerary. Don't miss the restaurant Dawno Temu Na Kazimierzu (Once Upon a Time in Kazimierz), which has a facade that masquerades as a row of early 20th-century trade shops, and an interior decorated with relics of the neighborhood's past.