Costa Rica
Costa Rica
Fascinating, Friendly, and Rich with Flora and Fauna
"Costa Rica" means "rich coast," so it shouldn't be surprising that this Central American nation contains a wealth of incredible beaches and oceanside activities (surfing, anyone?). But the interior is also packed with amazing experiences, from ziplining and whitewater rafting to volcano hikes and hot springs. It's hard to do everything on one trip, though. Our advice: choose one waterfront destination, like Guanacaste on the Pacific Coast, then head inland—to, say, the Arenal Volcano area—to do your jungle adventures. You won't be able to do it all, but you'll get a glimpse of what else this beautiful, fascinating, safe and friendly destination has in store... so you can plan a return trip!
Did You Know?
Costa Rica abolished its army in 1948 and its progressive policies have given it one of the highest rates of literacy, education and health care in Latin America. Also, even though its land mass only covers 0.03 percent of the earth's surface, Costa Rica contains five percent of the world's biodiversity. And 26 percent of the country is protected as national park or preserve.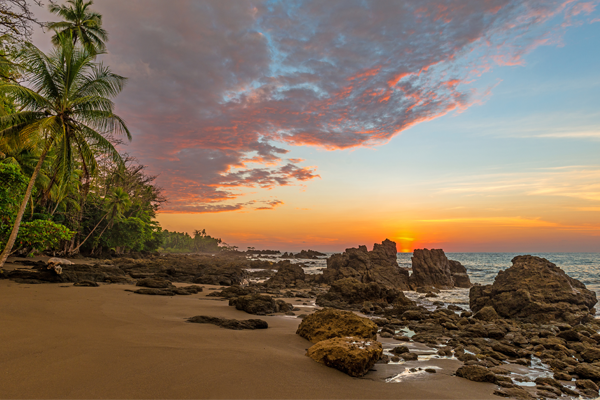 The Guanacaste region, hugging the Pacific in the northwest corner of Costa Rica, is gorgeous, less built-up than popular beach areas like Manuel Antonio and best of all, easy to reach. You can fly nonstop from a number of U.S. cities to Liberia Airport, grab a taxi and stick your toes in the sand at the Andaz Costa Rica at Peninsula Papagayo just 45 minutes later.
"Costa Rica" means "rich coast," so it shouldn't be surprising that this Central American nation contains a wealth of incredible beaches and oceanside activities..."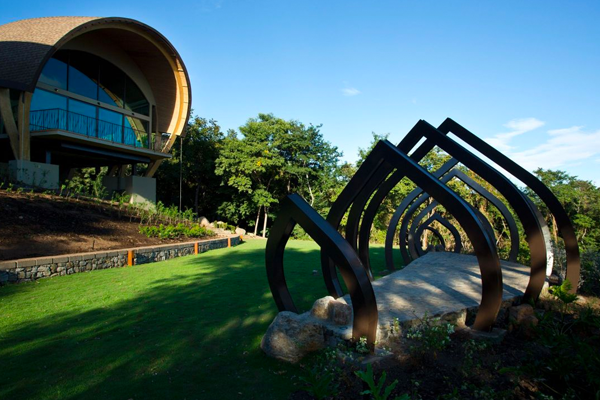 The Andaz is a luxurious, design-centric resort with a chilled-out vibe and spare-but-stylish rooms overlooking a peaceful bay. We especially love the super-friendly staff, the Costa Rican cocktails and tapas (try the chicken arepas) at the
Chao Pescao
restaurant, and the whiteface monkeys that swing by the pool most afternoons. The resort is part of a development that inhabits a private peninsula; there's also a just-renovated
Four Seasons
, a gorgeous
golf course
and a
beach club
with dreamy sunsets. Further afield, the Andaz can arrange activities like surf lessons, diving, catamaran charters or a river float in
Palo Verde National Park
to see crocodiles, monkeys and an encyclopedia's worth of birds.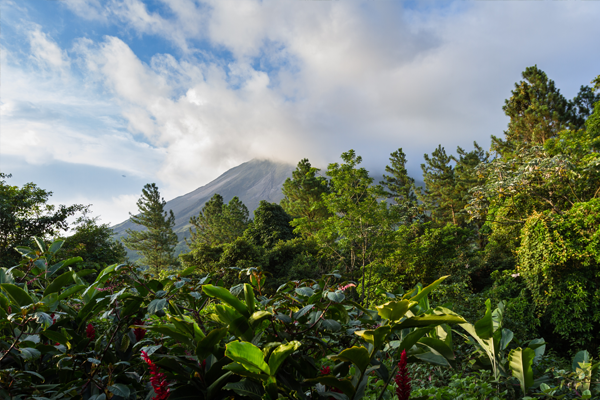 From Guanacaste, it's a twisty, scenic, three-hour drive to the Northern Plains region, where an abundance of outdoor adventures surround the active Arenal Volcano. Thrill-seekers can go whitewater rafting on the Rio Toro, where the rapids reach a hair-raising, clothes-soaking Class IV.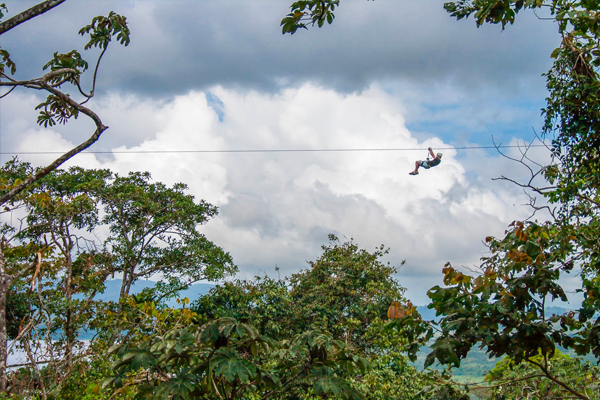 Less physically demanding—but no less pulse-quickening—is canyoning, in which you are strapped to a rope and harness and rappel down waterfalls and cliff faces. Ziplining is no work at all—you just clip your handles onto a cable, lean back and go flying high above the forest canopy at speeds of up to 40 mph. (It's only terrifying the first time, then it's just plain fun.)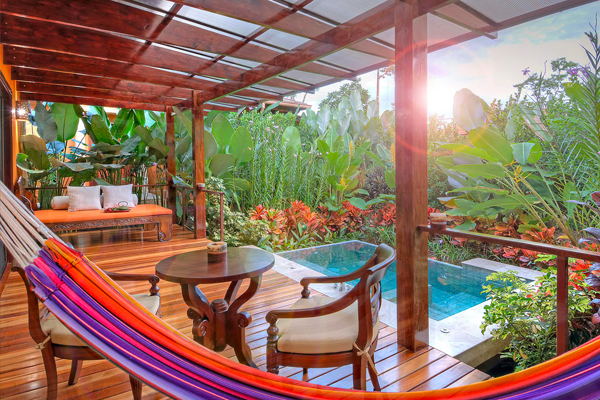 Catch your breath back at the gorgeous
Nayara Resort
, a complex of several restaurants, pools, spas, 50 private
casitas
and, in the next-door
Nayara Springs
, 35
villas
with plunge pools overlooking the slopes of Arenal. Next year, the resort is adding 18
luxury tents
for a plush camping-in-the-jungle experience.
THE COAST IS CLEAR:
@Andaz Papagayo
UNDER THE VOLCANO:
@Costa Rica Sky Adventures
,
@Nayara Arenal