Corsica
Corsica
Dramatic, Wild Beauty in the Mediterranean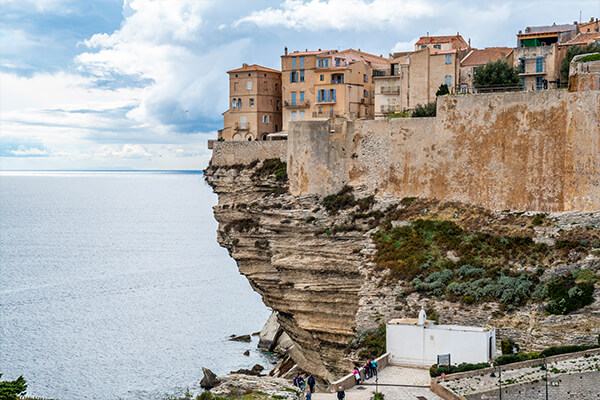 The island of Napoleon is a live drama between mountain and sea, innovation and simplicity. Swim the hidden beaches, plunge into a mountain canyon, pick from Michelin star restaurants and sample the best (and most bizarre) ice cream in the world - all in a day.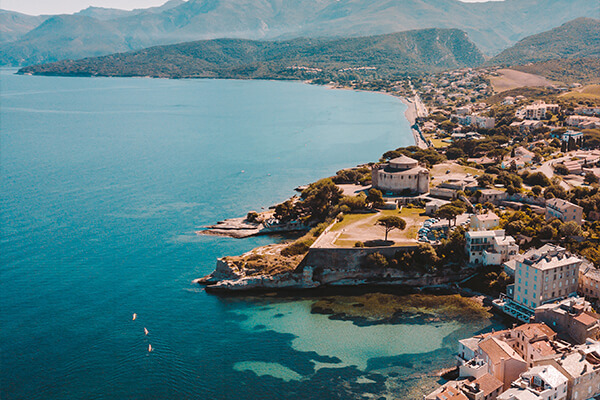 With its jagged mountains and wild beaches, the island of Corsica sits between Italy and France, but its culture and attitude are all its own. You feel the pride driving the beach roads with no stop signs in sight; up the canyons and into the franchise-free towns; and you'll never forget the crooning of the auberge hosts into the night as they sing table-side, passing around trays of fresh cheese they made, wild boar sausage they cured, and pouring out nips of homemade hooch from their bottle.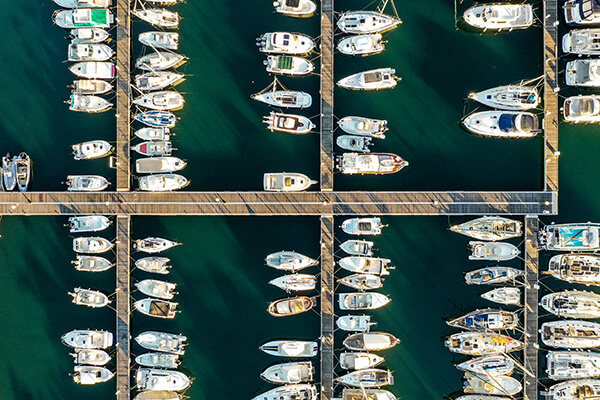 Pierre Geronimi is part mad scientist, part flavor magician and considered among the leading ice cream makers in the world. His laboratory on the plage in Sagone, north of Ajaccio, features sorbets like Tomate Coeur de Boeuf, or "tomato beef heart," anchovy and black olive ice cream. Geronimi infuses technical expertise (using heat to extract flavors at optimal temperatures), obsessive ingredient curation (milk from the Swiss Alps, black pepper from Tibet, vanilla from Tahiti), and an artist's sense of wonder (check out his ice cream sandwiches and sorbet salads). No wonder Veuve Clicquot hired him to find a way to infuse bubbles in a champagne ice cream. And he did.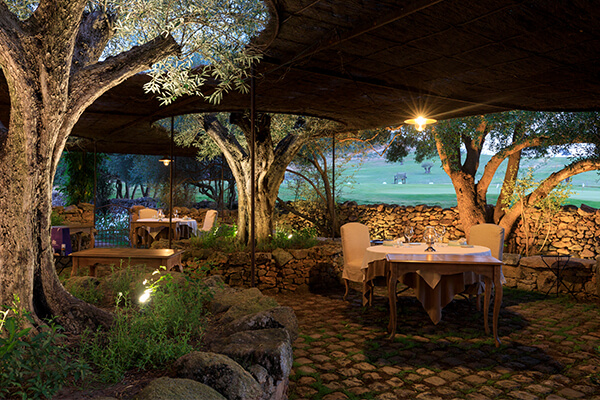 Driving south around the craggy coastline towards Bonifacio, the old port, lies the gate to Paul Murtoli's collection of old 17th-century houses he rents out to guests, his private beach and fairytale-like restaurant tucked in the trees. Candles hang from branches, shoes are never needed and local wines are paired with grilled fish and suckling pig. A mash-up of luxury hotel and old Corsican family retreat, European film stars return to Domaine de Murtoli each year, and guests are encouraged to walk the path up over the bluff to the pétanque court at sundown for cocktail hour and games until dinner.
"It is a place of contrasts — mountain and sea, richness and simplicity."
- Nicolas Stromboni // Corsican wine and food critic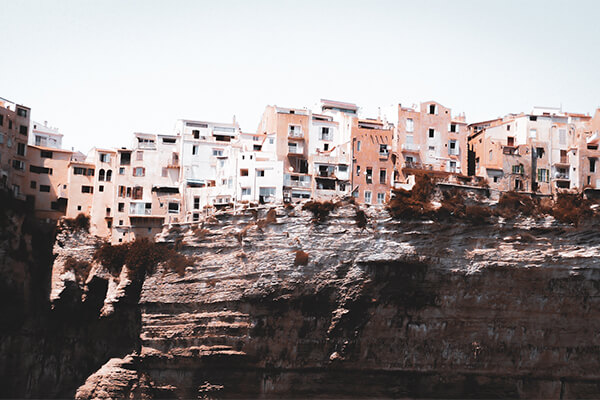 The most authentic representation of Corsican cuisine are the island's auberges: family-run and farm-driven restaurants that specialize in home-cured charcuterie, backyard salads, bouillabaisse served in cork bowls and on. Elevating this tradition is Le Lido, a waterfront hotel and outpost of gastronomy in Propriano, a sleepy coastal town, where chopped herring and beet salad arrives under a dome of herb smoke, and Mr. Abbatucci's Tiger Cow veal sausage are among the hotel's family recipes dating from the 1930's and re-imagined by chef Romuald Royer, who has earned and held onto his Michelin-star ranking.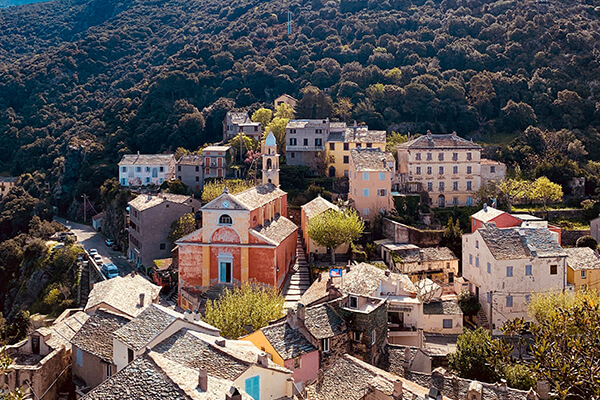 The real drama in Corsica is not the mafia wars. It's the landscape. You take first swim in the morning on a picturesque beach and, after an hour's drive (not counting any delays from goat herders passing their flocks along the backroads) are soon high in the pine-covered mountains that hold perhaps the island's greatest treasure: its canyons.

Follow the signs to Bavella, where a host of outfitters line the road up. You pull over, pick your wetsuit (that canyon water is cold!) and follow a guide through the forest to slide down waterfalls, jump from cliffs, backflip (if you dare) into lagoons and float your way back to civilization. To warm up after, pit-stop at Auberge du Col de Bavella, an Alpine-y restaurant, for crepes, hot chocolate or more wild boar.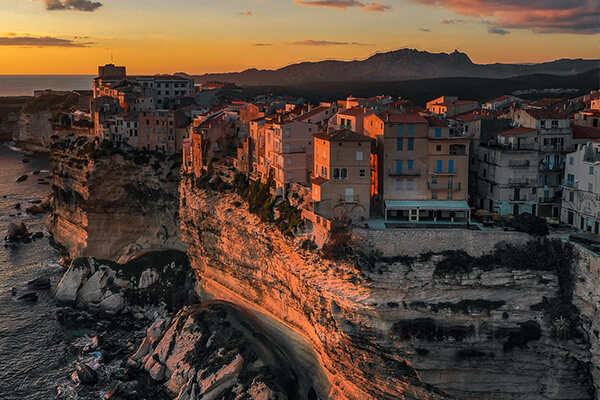 The best point of arrival/departure is Ajaccio, the southern capital, and where food and wine writer Nicolas Stromboni runs The Path of the Vineyards, a store and cooking school with a noted collection of vintage wines. Here you can find cheeses and sausages to sneak in your luggage, and artisanal culinary gear (cork salad bowls, bone-handled cutlery, etc.) to bring a touch of Corsica's wild side home.