Bend, Oregon
Bend, Oregon
Outdoor Oasis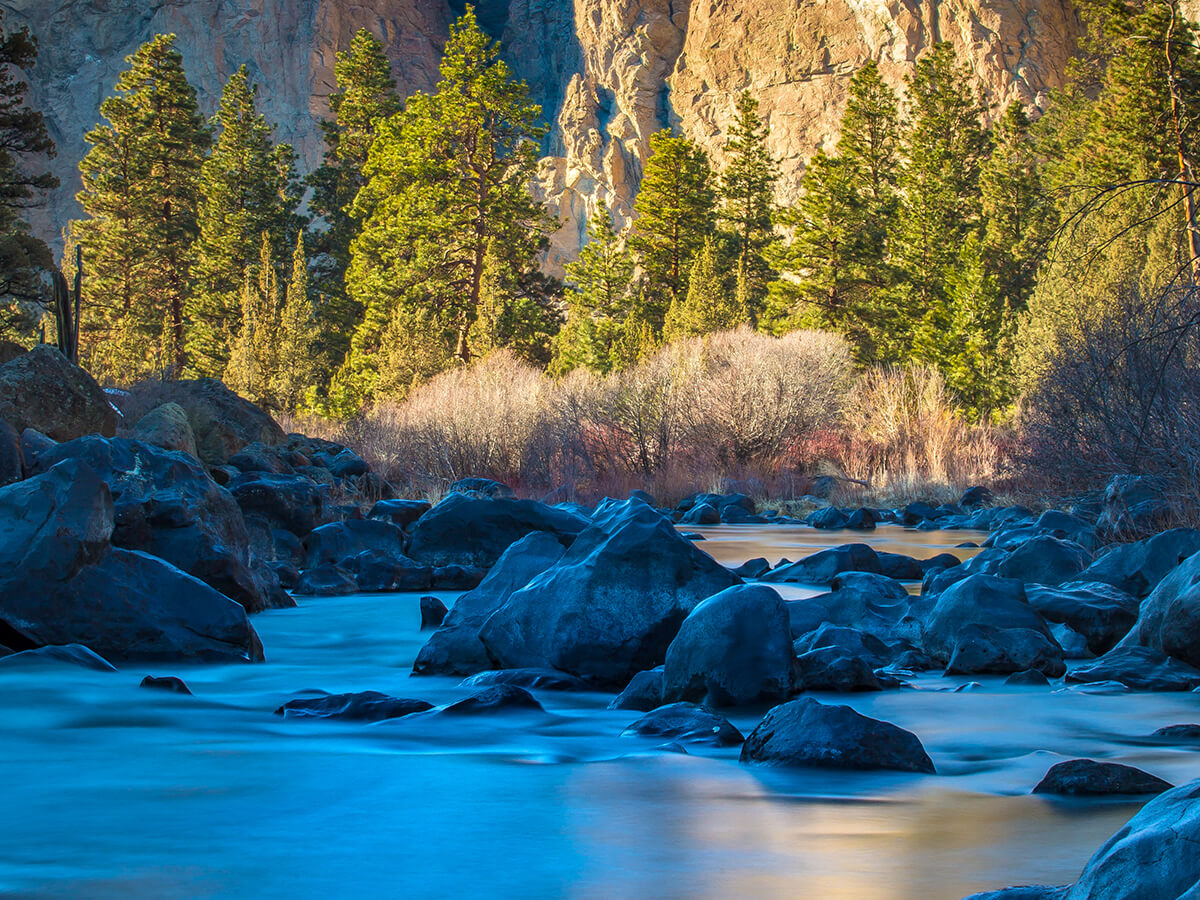 A small, central Oregon town that's home to Hydro Flask headquarters, Bend boasts some of the Pacific Northwest's best outdoor living: Floating along the Deschutes River (tubes, rafts, kayaks and more all welcome), skiing down its slopes (some of the longest runs in the country), and hiking, biking, and running across hundreds of miles of trails. Come fall, there's even more to do, with Oktoberfest (September 20 & 21), Fall Festival (October 4-6) and the BendFilm Festival (October 10-13). So what's not to love? Not much. In fact, its main drawback may be the worry that this tiny-town-with-it-all will attract too many people, hence the Bend Pledge, a leave-no-trace oath to maintain this magical paradise exactly as is, if not better than how you found it.
---
Inn Crowd

Establish base camp at Huntington Lodge, a just-opened hotel that brings the outside in with lots of natural elements: Clean-lined wood furniture, super plush organic textiles and center-stage views of the Cascade Mountains. Set within the 640-acre Pronghorn Resort which is nestled within the world's second largest juniper forest, the 104-room hotel offers a true home base with fireplaces, kitchens and terraces in all rooms. Guests can access the resort's spa, restaurants and even book a dinner inside one of the resort's underground caves.
"Fly fishing on the Crooked River for Steelhead is one of my favorite experiences. There is nothing quite like setting up camp near the river and grilling some seasonal Windflower Farm vegetables from Alfalfa, Oregon. I like to pair the Steelhead with some fresh morels harvested from the pine landscape burnt earlier that summer. I don't know if there is anything more rewarding than enjoying the golden hour of sunset and crisp fall air with a locally sourced meal."
– Kevin Linde, Executive Chef at Pronghorn Resort.
Eat, Drink, Repeat

With more breweries per capita than any other city in Oregon, Bend has zero shortage of tasting rooms to sample its rainbow of craft beers. With two locations, Deschutes Brewery's Bend Public House is a downtown fixture while Crux Fermentation gives local lagers the adult campout treatment: Think firepits, corn hole and axe throwing. Overwhelmed with too many options? The Bend Ale Trail allows you to forge your way through its bevy of breweries, getting your passport stamped along the way.