Barcelona, Spain
Barcelona
A New Breed of Boutique Hotels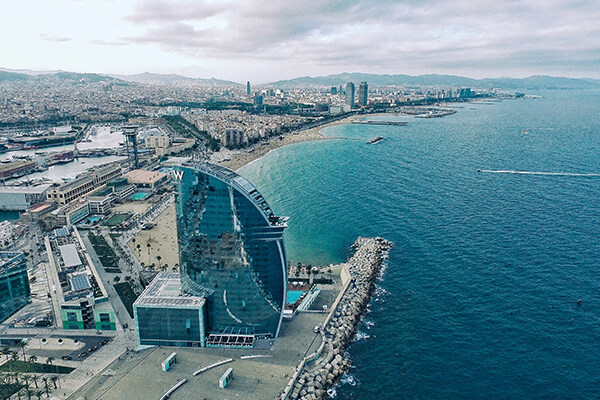 There are few European cities as easy to enjoy as Barcelona, and now with its hotels evolving into truly comfortable, stylish retreats, and its food scene expanding beyond the traditional confines of Catalan cuisine, it's better than ever. World-class museums, shops and architecture can all be enjoyed without the hassle experienced in other parts of Europe, while Las Ramblas remains one of the world's prime people-watching spots of all time.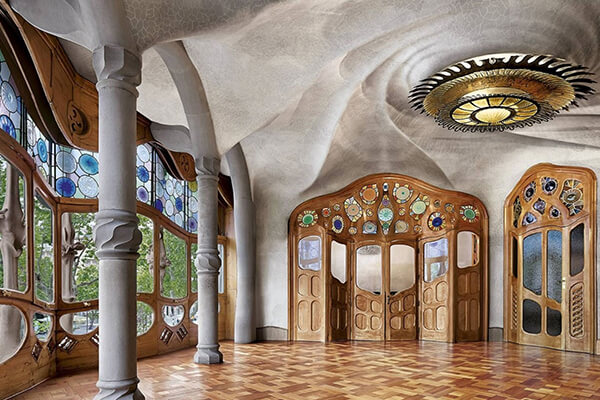 Seeing Antoni Gaudi's monumental architectural works in Barcelona is still a must, regardless of the lines, heat and hassle.

1. Park Guell's sweeping city views, colonnaded footpaths and menagerie of mosaic creatures are all part of the allure of this mind-bending park. Tip: Spring for the Monumental Zone fee for access to all of Gaudi's work in the park, including his own cotton-candy hued home.
2. Sagrada Familia isn't simply an architectural marvel, its soaring steeples lead to some of the best views of the city. Tip: Skip the heels. Elevators to the steeples only take passengers up. Be prepared for lots of stone stairs on the way down.
3. While Gaudi isn't responsible for the original
Casa Batllo
structure, he did completely reimagine its façade and interiors, resulting in one of the city's most meaningful buildings as an architectural representation of Sant Jordi slaying a dragon. Each year, the building is festooned with red roses to honor
Sant Jordi's festival day
(known as Catalunya's Valentine's Day, celebrated on April 23rd).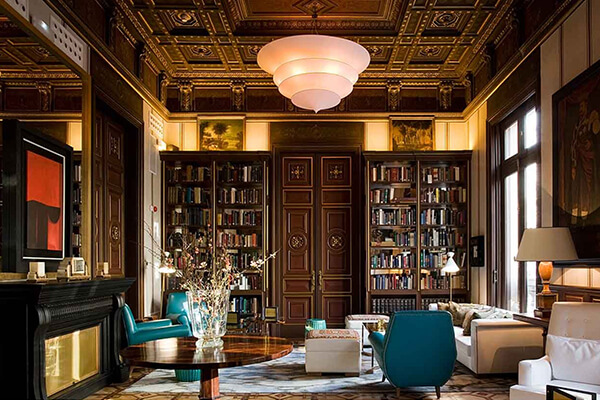 Once a private palace, then headquarters to the Cotton Textile Foundation, Cotton House Hotel has settled into its latest incarnation: A sophisticated and comfortable retreat with spacious suites — a rarity in a city known for cramped hotel quarters. Located in the Eixample district — Barcelona's luxury neighborhood for shopping and restaurants — Cotton House looks like the other historical buildings from the outside. Within, rooms are plush and polished, but it's the common areas — the library, interior courtyard, restaurant and terrace — that make the hotel exceptional: Clubby, comfortable and opulent without any whiff of stuffiness.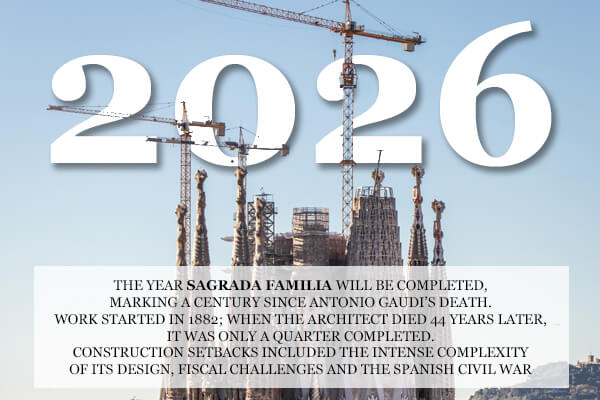 Onion harvest in Catalunya means one thing to foodies: Calcots, a curious cross between a scallion and a leek. When they're in season (December – April), the calcotada (an annual grill-fest when they're cooked on an open flame along with meats, accompanied by lots of wine) becomes a weekend must. It's best to head for the countryside, or even just outside the city, for the most authentic calcotadas.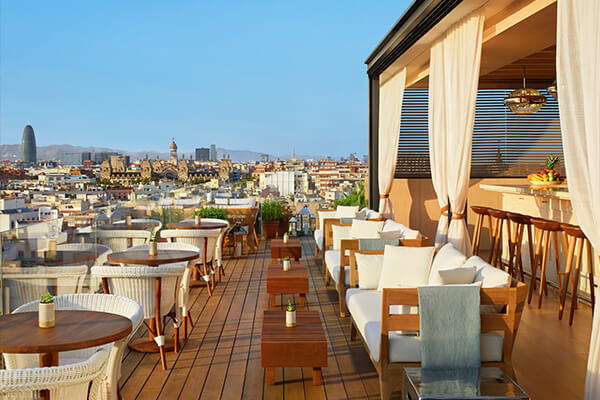 Dramatic interiors, lavish bedding and one of the city's very best roof restaurants all make Ian Schrager's latest escape, Barcelona EDITION, a prime overnight destination. But its location — within the El Born neighborhood, Barcelona's answer to Brooklyn — may be the strongest argument for checking in. From there, it's easy to explore some of the city's best restaurants and museums while being within easy reach of the bustling Las Ramblas and the far quieter Parc de la Ciutadella. Bar Brutal (called Can Cisa from the front) offers Italian and Catalan cuisine — think grilled octopus, smoked sardines — served with all-natural wines. Book a table at one of Barcelona's most classic restaurants, 7 Portes, to enjoy first-rate paella, no easy feat in the city where lots of subpar versions of the classic dish exist. Reservations are a must.