Aruba
Explore Aruba
One Happy Island
Sponsored Content from Aruba.com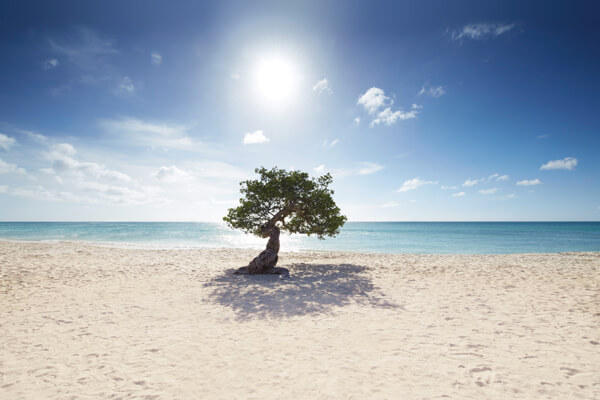 Famously known as "One happy island," the tiny paradise of Aruba is more than just a place; it's a feeling and a vibe. Nestled in the warm waters of the southern Caribbean, outside the hurricane belt, Aruba has perfect weather and 80-degree temperatures all year long. You'll find gorgeous stretches of white sand, warm crystal-blue waters, a rich cultural and culinary diversity, and sunny locals who embrace all who visit their island home.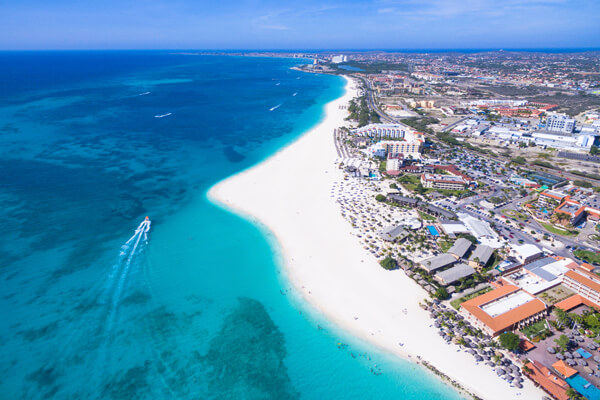 Aruba is blessed with a variety of gems to make any beach-lover happy; from the shady palapas of Palm Beach, to the lush mangroves of Mangel Halto, to the mile-long stretch of powdery perfection, Eagle Beach — recently named the No. 3 beach in the entire world by TripAdvisor! There are luxurious resorts footsteps from the Caribbean Sea and laid-back boutique hotels where you can disconnect. Fun fact: All of Aruba's beaches are public, so visitors and locals can enjoy them all!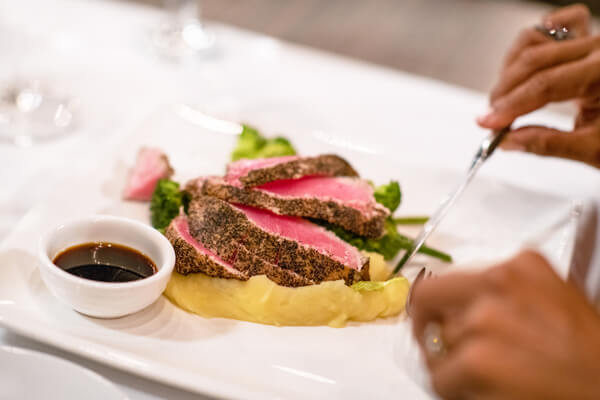 One happy island is home to nearly 100 different nationalities, and those international influences make for a truly unique culinary journey. Caribbean flavors, South American spices, European flair… it all blends together perfectly on Aruba! The clear waters surrounding Aruba are teeming with an abundance of fresh fish that the local fishermen bring right to the restaurants and cafes. Grilled red snapper, fried grouper, pan-seared mahi-mahi … in Aruba, it's catch of the minute!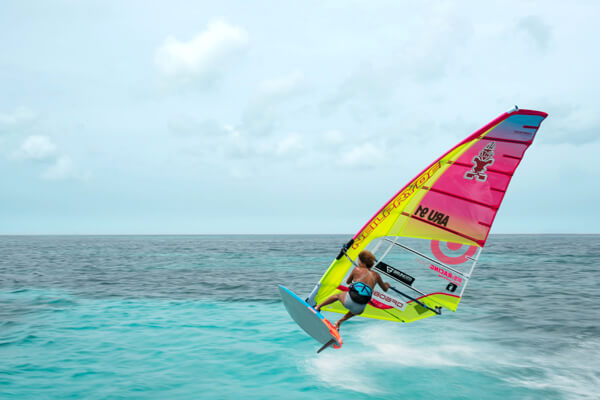 Aruba's constant trade winds, soft sands and calm, shallow waters make it one of the premier kitesurfing and windsurfing destinations on planet earth. In fact, Aruba local Sarah-Quita Offringa is consistently ranked as the world's best female windsurfer, with a record 15 World Championship titles! If you're ready to jump in and give it a go, there are many local instructors to choose from. If chilling out is more your speed, the Aruba Hi-Winds competition in July has some great action and festive, happy island vibes.

Aruba is famous for its beaches, but the tiny island has a "wild side" filled with natural wonders like ancient caves and dramatic cliffs. Arikok National Park makes up nearly 20% of the island, and one of the must-see gems is the incredible Natural Pool, known as "Conchi" by the locals. The Natural Pool is a pristine, secluded swimming hole protected by a wall of volcanic rock. You can hop on a guided ATV tour or buckle up and blaze your own trail in a 4x4 Jeep. It's an adventure to get there … and so worth it!

Arubans are an extremely happy nation and very proud of their island home. In Aruba's local language, Papiamento, "Dushi Tera" means "Sweet Land" and is the title of their national anthem. Arubans love to share their insider tips with visitors on everything from where to get the coldest local Balashi beer, to the perfect spot to marvel at the colorful sunset. Arubans are warm and sunny every day!
Images: @Aruba