A Travel Expert's Tips For Visiting the Galápagos Islands
Dream Trips: A Travel Expert's Tips For Visiting The Galápagos Islands
By

Esme Benjamin
Hello, world. It's been a while! This past year, the pandemic put a lot of things into perspective, and left many of us contemplating which places we absolutely had to see in our lifetimes. This series of stories is designed to help you plan that once-in-a-lifetime trip, and because many once-in-a-lifetime trips are logistically complex, we've tracked down travel experts to provide some essential pointers.
Margarita Sanchez is Abercrombie & Kent's Country Manager for Ecuador. While she can wax lyrical all day long about the country's bounty of attractions, from the Amazon forest to indigenous traditions, the Galápagos Islands hold a special spot in her heart.
"I always recall the very first time I went there," Sanchez explains. "You don't expect to be so close to the animals. You don't expect them to be so friendly towards you, and it just changes your mood immediately."
Located about 600 miles from Ecuador's mainland, the Galápagos archipelago was designated a national park back in 1959. Protected by strict laws and supported by institutions including UNESCO and the Charles Darwin Conservation Fund, this 'living museum and showcase of evolution' is an unspoiled paradise for endemic species including the giant tortoise, flightless cormorant and Galápagos fur seals. For visitors who come to spot those famous species, it's the closest thing to inhabiting a David Attenborough nature documentary.
The Galápagos Islands have been open to tourists for months now, and will be the first province in Ecuador to successfully vaccinate the entire population. Plus, says Sanchez, visiting post-lockdown has some significant benefits: "Without visitors for a year some of the animal populations have recuperated, which makes now an interesting time to go."
Traversing the Galápagos Islands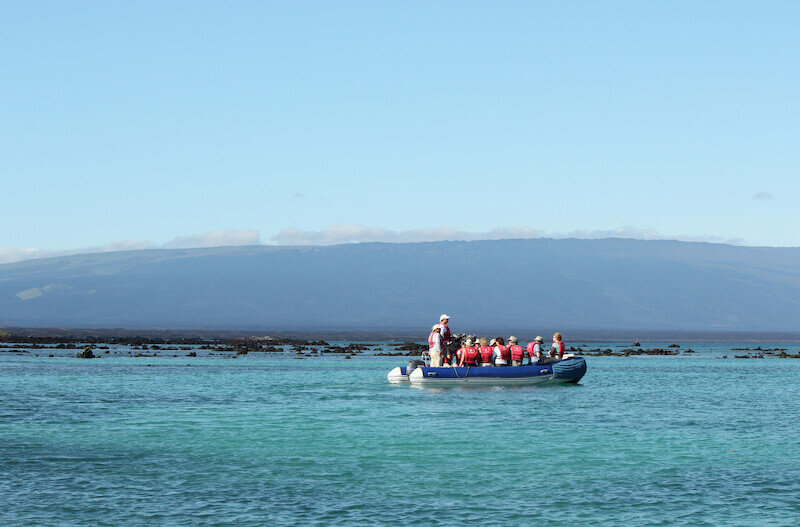 Tourists arrive in the Ecuadorian cities of Guayaquil or Quito (the latter is a UNESCO World Heritage Site and probably a more interesting stop-over) before making their way to the islands by plane. Whether you've decided to take a cruise or stay at a hotel and do day trips (more on the pros and cons of these options later), you'll probably begin your Galápagos experience at Puerto Ayora on Santa Cruz Island, a relatively bustling hub for such an undeveloped destination.
According to UNESCO, the Galápagos archipelago is composed of 127 islands, islets and rocks, though tourists normally visit the 13 largest ones. The thing that makes the Galápagos one of the most fascinating places for naturalists and scientists is that each island has its own distinct flora and fauna – a specific cacti or bird on one island isn't necessarily found on its neighboring islands.
While many visitors working with a travel agent are happy to go with the flow and sample all the iconic Galápagos experiences, others have specific requests. When Sanchez builds an itinerary for clients she takes their interests into consideration. "If they want to see the flightless cormorant we recommend a ship that has the western itinerary because Fernandina Island is the only island where this bird lives," she explains. "If someone is really interested in seeing the albatross then we would recommend Espanola Island because that's the main island where they go." To make the absolute most of your trip, do your homework or work with a travel agent to select the perfect itinerary.
The best time of year to visit the Galápagos islands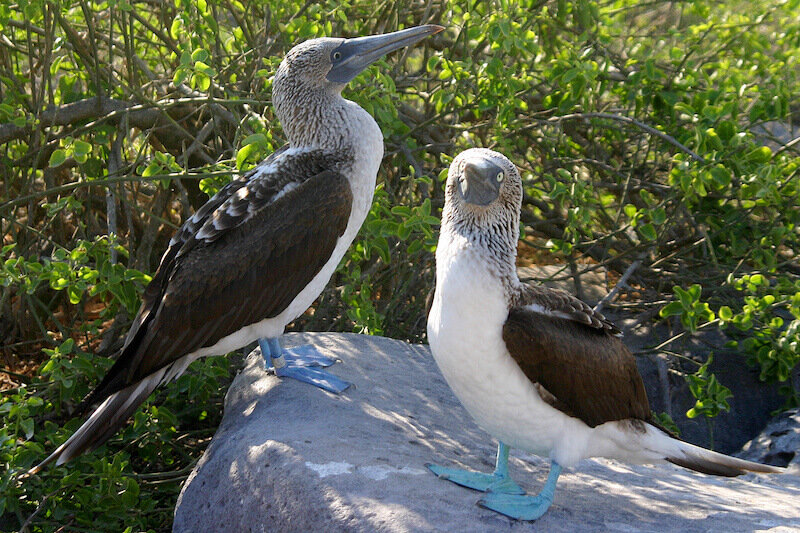 When it comes to the best time of year to visit the Galápagos Islands, the short answer is any month besides September. Summer in the southern hemisphere stretches from December until March, meaning you're less likely to be caught in the rain while out exploring. From May until August the temperature cools down, making it much more pleasant to walk on the lava fields. It also happens to be mating season, when you can observe the rituals and dances performed by the island's abundant bird populations. During the mild months of October, November and December all that reproductive activity comes to fruition and you'll spot baby animals and freshly hatched birds across the islands. September, on the other hand, tends to be cold and rainy with murky, choppy seas that make exploring more difficult, so keep that in mind before you book.
Which is better: staying at a hotel on the Galápagos Islands or taking a cruise?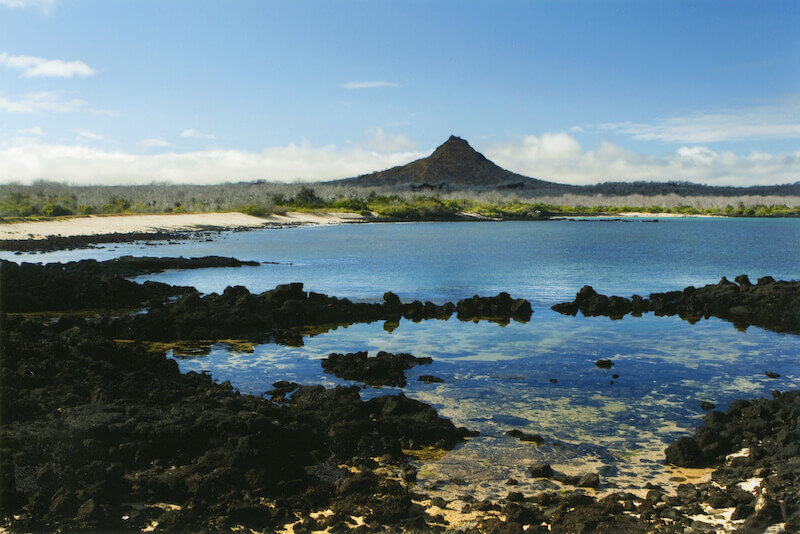 Some people opt to stay at a hotel (most likely in Puerto Ayora) and take day trips, especially if they're more budget conscious. However, the most convenient and – Margarita, would argue – enjoyable way to experience the Galápagos is by boat. Join a small-group cruise and most of the navigating between destinations will happen while you're sleeping, allowing you to make the most of your time and travel to some of the less accessible islands. "You will also have many more opportunities for snorkeling," Sanchez adds, "which is one of the most amazing experiences you can have in the Galápagos."
The top must-do Galápagos experiences: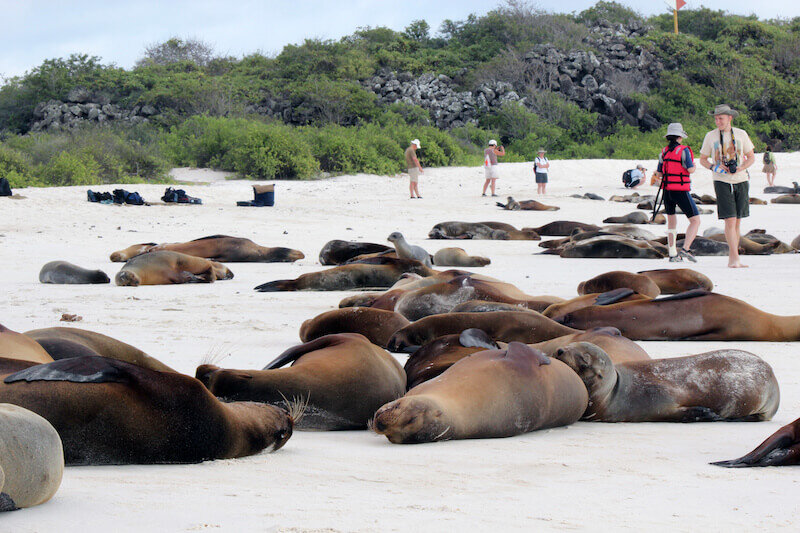 Spot iguanas on North Seymour Island

Visit Genovesa Island, AKA the Galapagos airport, from June to October and see albatross chicks learning to fly

Watch sea lions basking on the beach on Española Island

Observe white-tipped sharks among the mangroves on Isabela Island

See rare flightless cormorants on Fernandina Island

Meet the penguins on Bartolome Island
What to pack for a trip to the Galápagos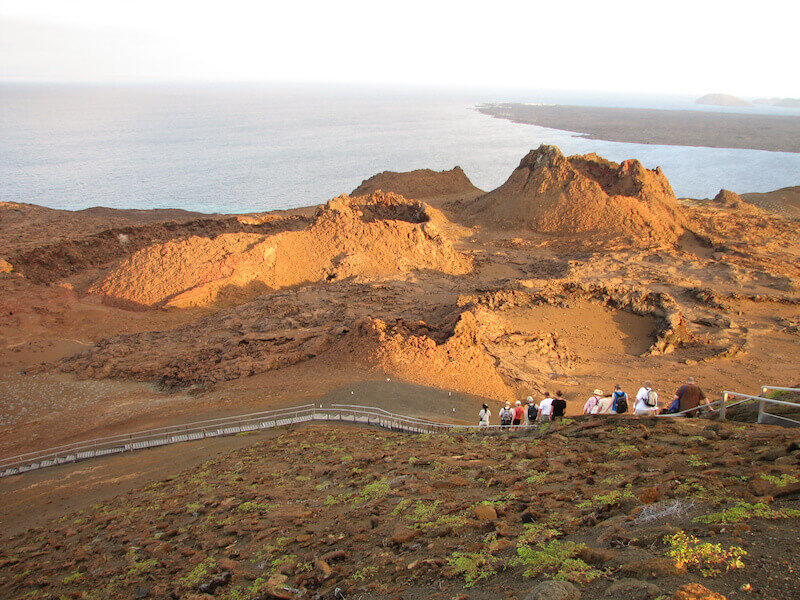 Plenty of sunscreen and a wide-brimmed hat are essential. "We are at the equator and the sun's rays come straight, so it might not be too hot in degrees but the sun is really strong," says Sanchez. "People need to protect themselves really well."
She also recommends comfortable shoes that can handle rugged lava field terrain, and a pair of binoculars so you can get a clear look at the wildlife.
Rules to be aware of when visiting the Galápagos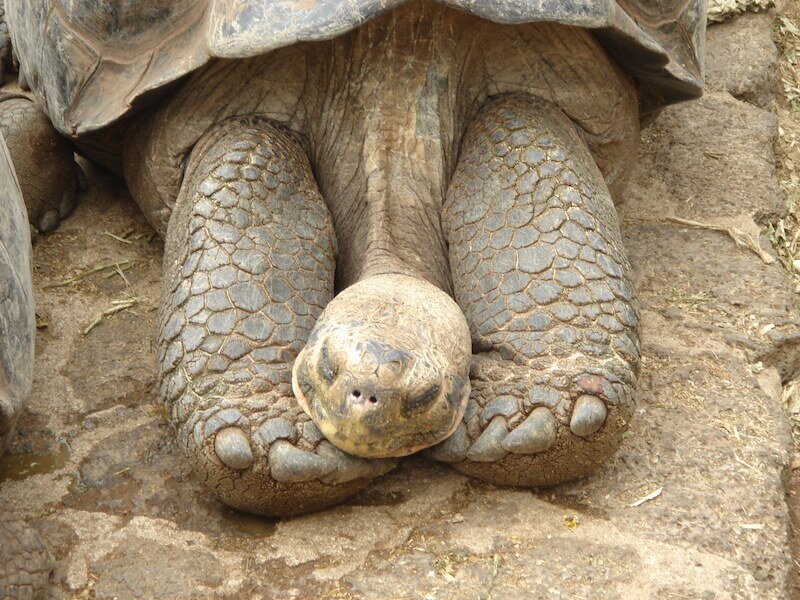 As one of the world's most precious and protected wildlife-abundant areas, there are lots of rules and regulations tourists must follow while visiting the Galápagos Islands. You'll most likely be accompanied by a naturalist who doubles as a park ranger and will keep you informed, but Sanchez advises keeping these guidelines in mind regardless: stick to the marked pathways to avoid trampling the flora; don't touch or feed the animals; and don't be tempted to take any "souvenirs" home (all luggage is x-rayed before it departs the islands to ensure no shells, plants, bones, etc. are removed).
What to eat on the Galápagos Islands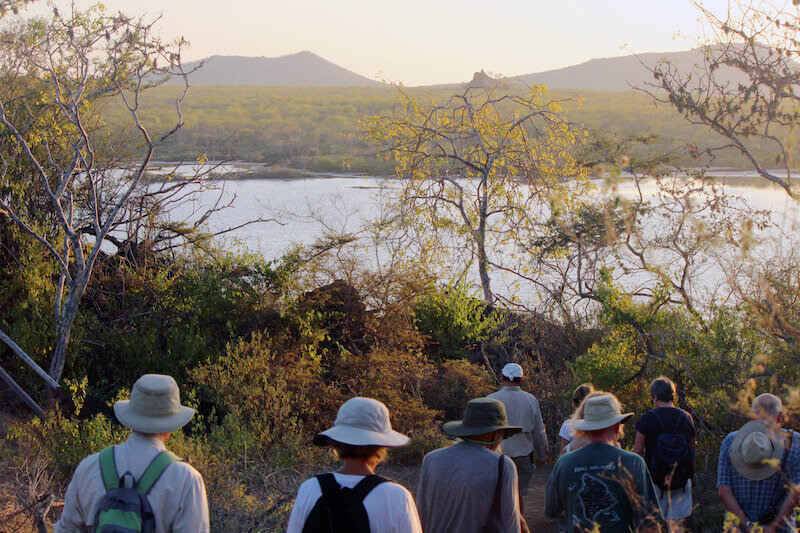 Because the Galápagos archipelago is a national park, agriculture is forbidden, so fresh produce is imported from the mainland. Savor Ecuadorian fruits you've never tasted before, like tree tomatoes, an acidic fruit popularly used in jam or juice, and naranjilla, a sour, fragrant, orange-colored fruit that's normally served in a juice.
Fishing is also limited in the waters around the islands, but you will still find seafood dishes aboard cruises and at the Puerto Ayora street food market. The Galápagos lobster, Sanchez says, is an absolute must.