Spend Your Next Vacation With an Artist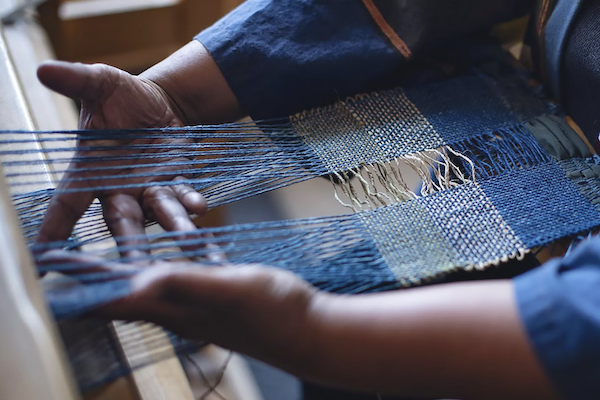 Here's Why You Should Spend Your Next Vacation With an Artist
By Esme Benjamin
On a past trip to Thailand, I visited a women's weaving collective where I took a workshop on traditional indigo dying - a technique that's been used for generations in the country's northern provinces, where the Indigofera tinctoria plant flourishes. A palpable quiet came over the group as we carefully folded, bound, and secured our white cotton scarves, then took turns dipping and swirling them in a giant vat of inky blue dye. The wonderful thing about tie-dye is it's so mysterious. There's no way to know exactly how the pattern will turn out until you carefully unravel the fabric and admire your perfectly imperfect creation. My scarf wasn't nearly as precise as the indigo tie-dye clothing for sale at street stalls all over the Sakon Nakhon province, but it's still the best souvenir I've ever brought home from a trip. A memento of an artistic experience that, for a brief time, imbedded me into a community, a tradition, and a place.
Facilitating experiences like the one I had in Thailand is what VAWAA (Vacation With An Artist) was created for. The brainchild of Geetika Agrawal, a former creative director in advertising, VAWAA is a platform that allows creatively oriented travelers to book mini-apprenticeships with master artists around the world. Approximately four hours a day for several days, you'll be in their studio learning one-on-one, absorbed in the process of making something by hand – a satisfying experience that's all too rare in modern life.
"VAWAA trips tap into our adventurous and fun sides," explains Agrawal. "There's way too much seriousness out in the world, so just forget all that and for a moment say, 'can I be that two-year-old version of myself, that was fearless and just wanted to play and get dirty?'"
The site currently offers 133 artistic experiences in 26 countries - everything from ceramics and photography to more niche or culturally specific creative disciplines like perfume and incense making in Los Angeles, sculptural felting in Quebec, or improv and clowning in Bogota.
We caught up with Geetika Agrawal to discuss the inspiration behind VAWAA, how creative pursuits increase our sense of well-being, and why spending time with a local artist is the best way to learn about a place and its culture.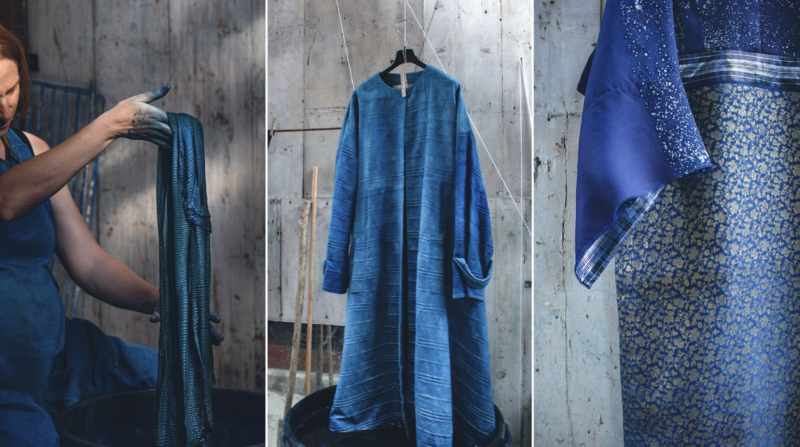 Esme Benjamin: I want to start by asking about your relationship to the term "artist." Do you consider yourself to be one?
Geetika Agrawal: Technically, I am a designer. And I say that because design is at the intersection of creativity and problem-solving. But there's a huge part of me that's artistic and I truly believe that everyone is an artist.
EB: I completely agree. But people don't give themselves the time or the permission to embrace that side of themselves, which is why I love the idea of VAWAA. How did you come up with it?
GA: VAWAA is built on my personal experience of vacationing with an artist for about 20 years. I always found those trips to be inspiring and transformative but also very relaxing. At the time, I was a creative director at an advertising agency building products for other brands. There was a clear opportunity for me to help people find artists, and help artists to teach without having to deal with technology or operations or logistics. Something kind of clicked, and I was like, this is a way to bring more creativity into the world, more inspiration into the world, and also aid the preservation of craft, global culture, and art. I truly believe that artists are the greatest teachers of humanity. They help us understand ourselves and the world around us.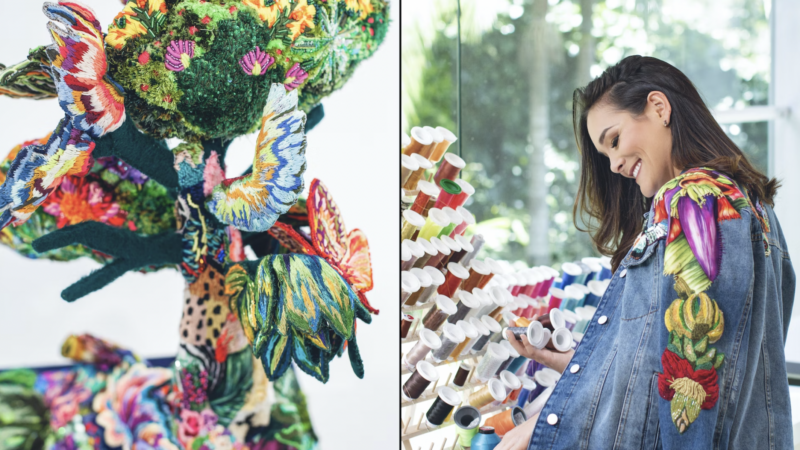 EB: What you said about a VAWAA trip being relaxing is interesting. It's just now occurring to me that a creative experience like this could almost be viewed as a wellness retreat.
GA: It is! The art of making is a meditation. You need the same kind of focus, you need the same mind-body-soul alignment to create something. If you've ever seen potters on their wheel, they're in a flow state, right? And that's why we're seeing clay studios in cities like Brooklyn getting all booked up. Art is like a form of active meditation.
EB: I'd love to touch on what you said about artists being the greatest teachers in our society. They are often seen as the keepers of tradition and wisdom and culture. How does that manifest in a more authentic or immersive experience for the traveler?
GA: Yes, artists are not creating art in a silo, they reflect the times, the place, the culture, and our moods, through art. That's why, when all the greatest revolutions happen, art is what comes out first, right? Art has always been an expression of our living society, and artists are conduits and channels of that. When you are spending time with them, you are experiencing not just the history of the place and the people, but also the current things that are emerging. So you're getting to experience the freshest, most raw, most real moments in a destination.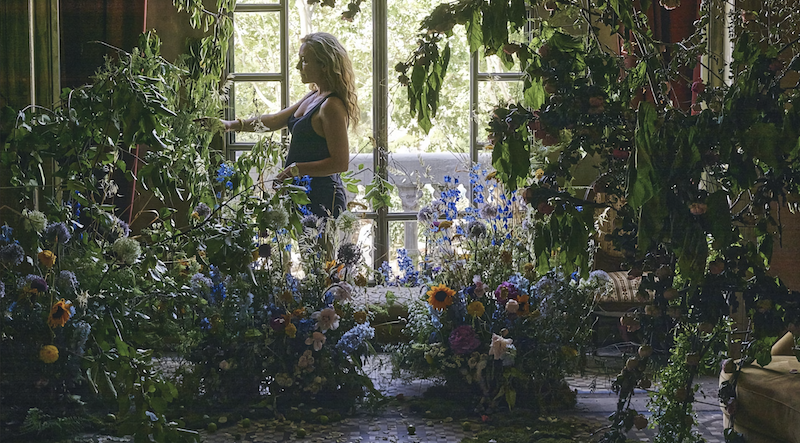 EB: On your site, it says "VAWWA sees travel as an opportunity for growth," which is so aligned with our beliefs at Full-Time Travel. Can you talk a bit more about how, from your perspective, VAWAA is a particularly effective catalyst for individual growth?
GA: I think it's because a VAWAA trip is immersive and it's creative, which gives us the permission to get out of our comfort zones, make mistakes, and expand. Plus, you get a teacher who acts as your guide. I think those components really amplify the growth aspect of it.
EB: You see the dynamic between traveler and teacher as being like a mini apprenticeship. How does that feed into your wider sense of purpose: The preservation of global arts and culture?
GA: I'll preface this by saying it will take us years to make a significant impact in this area but that's something that we're really committed to. It starts with the smallest of things. For example, the fact that we curate a diversity of art forms, from different cultures. We're not just doing photography and painting, we're doing rattan weaving from Malaysia, we're doing calligraphy from Japan. We're doing crafts that define a place, so, just through our curation, we are encouraging the awareness needed for the art form to be preserved. We also create educational content around it to increase awareness and knowledge of the crafts and artists. And the final piece happens on the ground when the travelers are learning directly from the teachers. For example, we work with a Japanese master who makes Buddhist rin bells, used during meditation at temples. He's one of the last 10 remaining masters in all of Japan, so you are one of the few in the world who's going to get to learn from him. And that knowledge, even if tiny, stays with you; hopefully, you will share it with others and the craft lives on.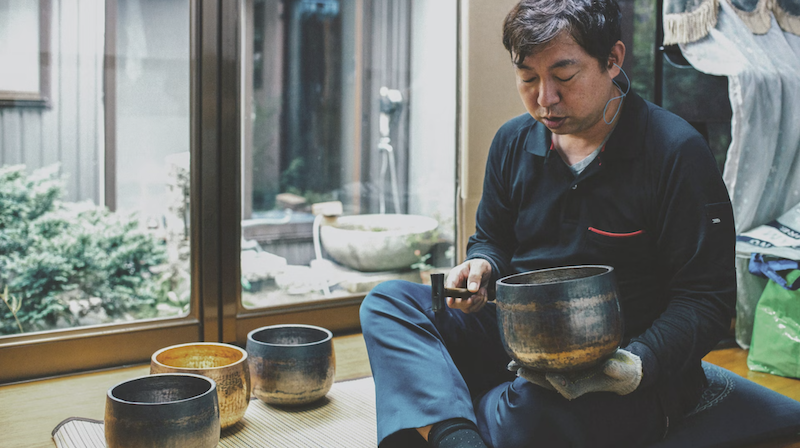 EB: As you mentioned, there's such a diversity of art experiences bookable through VAWAA. How do you find the artists and how do you decide which experiences belong on the site?
GA: A lot of it is from our personal experiences as travelers, but we also do a lot of research ourselves, and we get a lot of applications. We have 3000+ artists who have applied and we get a lot of artists referring other artists. Then it's just a matter of reviewing everyone and saying, okay, this feels right for now.
EB: What advice do you have for somebody who wants to get in touch with their creative side on a VAWAA trip, but is concerned that they're not talented enough to work with these master craftsmen?
GA: Trust the process, trust in yourself, and take the leap. Firstly, we've built VAWAA to make it very inclusive. That's why there's no application process like there would be for an artist residency, for example. Secondly, it's one on one. This is your time, you get to play, you get to make all the mistakes that you want to make. And thirdly, we care a lot about the artists we curate, too. They are there to encourage, help, and let you play. We are all artists, and there are no mistakes in creativity. No one is expecting you to come out of this experience with a piece destined for the MoMA. That is not even the goal. Just as with travel, it's the journey that matters, not the destination, with VAWAA, it's the process that matters, not what you make at the end.
Visit Vawaa.com
*This interview has been edited for length and clarity