Transformative Travel: Six Stories of Life-Changing Trips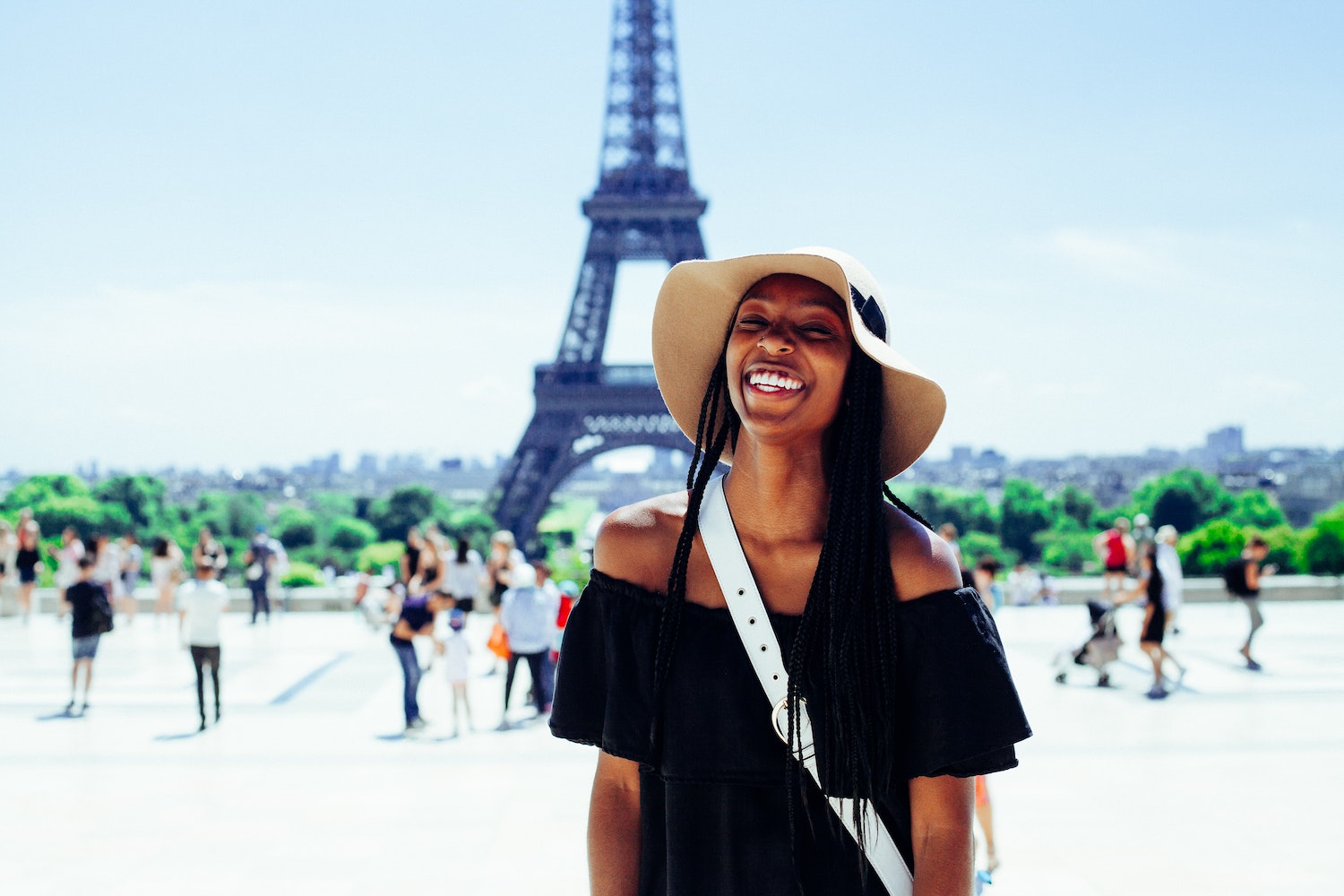 Transformative Travel: Six Stories of Life-Changing Trips
By Esme Benjamin
This month at FTT we are exploring how travel influences our identities in ways both big and small. Sometimes it's as simple as finally taking a bucket list trip and examining first-hand why you've always been inexplicably, deeply drawn to that particular place. Sometimes we set out on a physical journey hoping it will spark an interior journey, bringing us clarity, closure or a much-needed fresh perspective. Occasionally, travel sends our lives in a direction we never expected, leaving us profoundly changed and embarking on an entirely new chapter.
On the subject of identity-shaping travel, I'd be remiss not to highlight our podcast. Since The Trip That Changed Me launched two years ago, I've had the privilege of speaking with fascinating people – from founders to chefs and from writers to philanthropists – about a transformative travel experience that altered their life's trajectory. Each guest's story emphasizes just how significantly travel helps us to meet new sides of ourselves and figure out what's truly important.
Below are six episodes to get you started, but there are 30 more on Apple podcasts or Spotify to inspire you. Listen while you're driving/doing chores/cooking/taking a walk, and get excited for all the ways your own future adventures will shape the person you become.
Paris with
New York Times
-bestselling poet Atticus: fame, vulnerability, and the joy of skinny dipping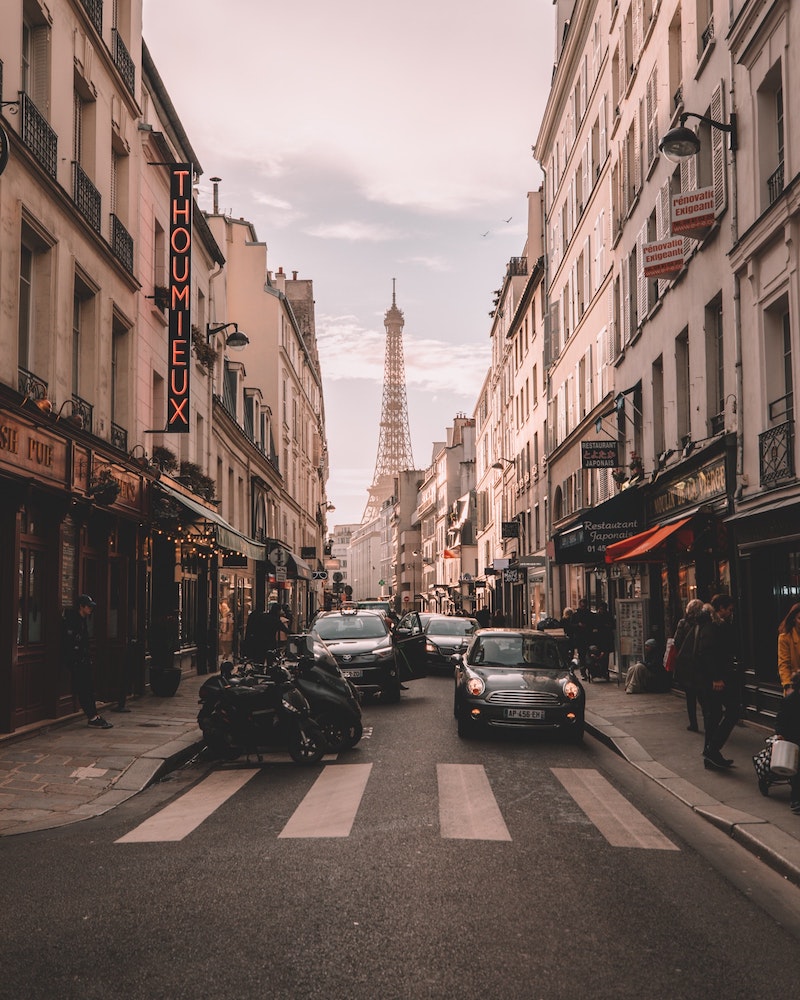 You might be familiar with the anonymous poet known as Atticus, author of three New York Times-bestselling books and a popular Instagram account with 1.6 million followers. What you may not know is how he made the move from disillusioned TV producer to one of the most successful poets of our time.
In this episode, Atticus reveals more of his backstory and artistic origins, including a meeting with Hollywood "bad guy" Michael Madsen (Reservoir Dogs, Kill Bill, Donnie Brasco), who encouraged him to begin writing, and the fleeting moment in Paris that inspired his very first poem (spoiler alert: it involves an encounter with a beautiful woman). The trip highlighted a talent for words he didn't know he had. One that would turn his new passion into a lucrative career and catapult him to fame without ever revealing his true identity.
Ethiopia with chef Marcus Samuelsson: cooking as a love language, cultural contrasts, and connecting to our roots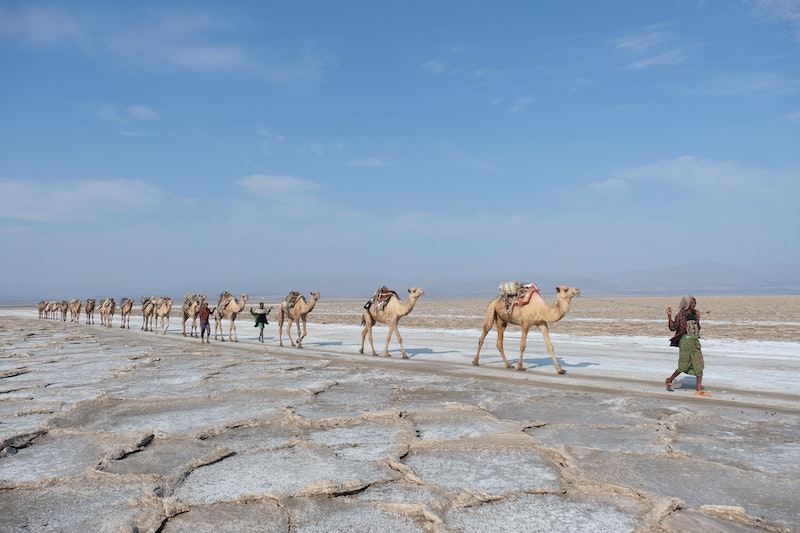 It's fair to say that Marcus Samuelsson is one of America's most beloved and successful chefs. He's the youngest person ever to receive a three-star review from the New York Times and the winner of multiple James Beard awards, including one for his PBS show No Passport Required. He's been a judge on the Food Network's Chopped, authored several best-selling books and runs multiple restaurants around the world.
In this episode, Marcus shares the deeply personal experiences that shaped the man he is today. Marcus, who was adopted by a Swedish couple after his mother tragically died of tuberculosis, had a loving and happy upbringing. It wasn't until he was an adult, settled with a career and a family, that he eventually returned to Ethiopia to meet his birth father for the very first time. His moving story speaks to the importance of establishing a connection with our roots – be it a person, a place, or an idea.
Cambodia with philanthropist Scott Neeson: making it in Hollywood, following your instincts, and the secret to a life well lived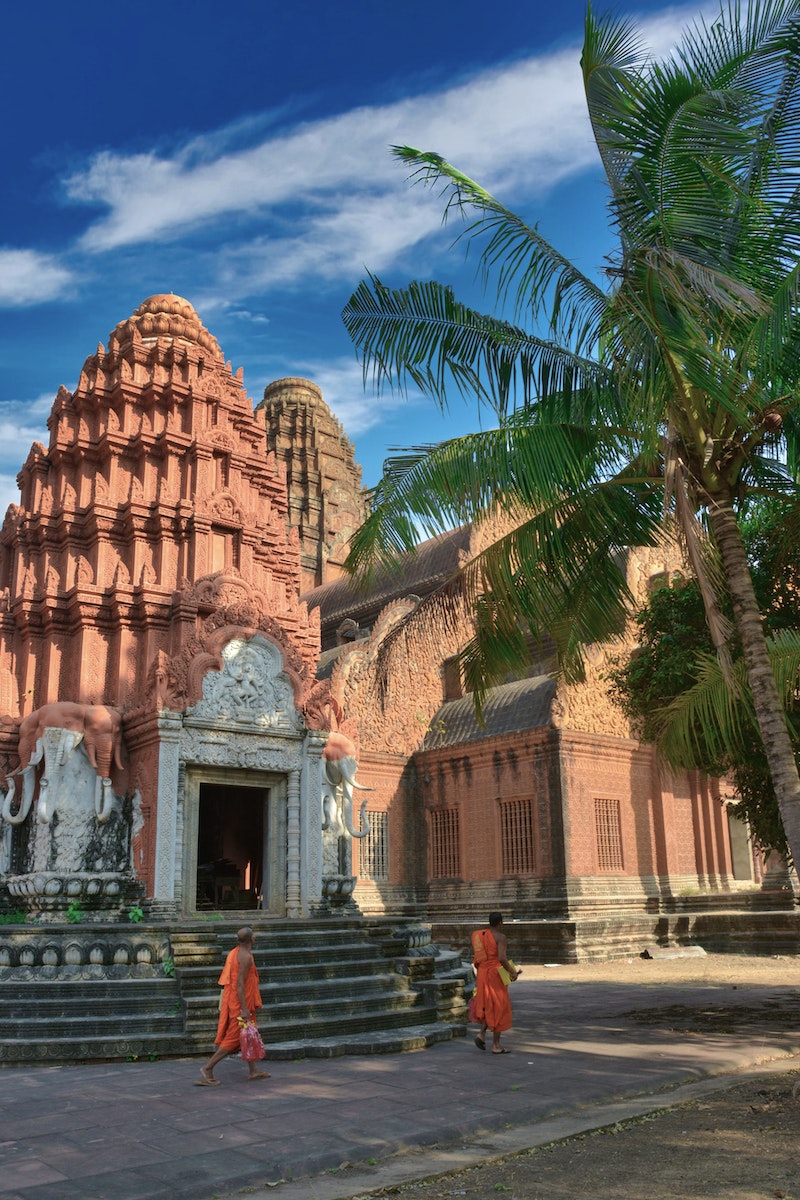 As a young man living in an Australian town with a high unemployment rate, Scott Neeson managed to get an entry-level job as a movie theater projectionist. From there had one of those legendary ascents to the role of President of 20th Century Fox International in California. It was as glamorous as you'd imagine (think private jets with Hollywood's biggest actors) but suddenly seemed insignificant after a trip to Cambodia in 2004.
Shaken by a visit to a landfill where he saw hundreds of children scavenging to survive, Scott left his Hollywood career, moved to Phnom Penh, and founded the Cambodian Children's Fund, an organization that now educates almost 2000 children and supports families with community-based projects. In this episode, Scott discusses the celebrity tantrum that gave him the nudge needed to quit and pursue his calling in Cambodia, the meaningful milestones that make the sleepless nights worthwhile, and the real secret to a happy life well lived.
Bhutan with author Eric Weiner: Karma, wisdom quests and the truth about happiness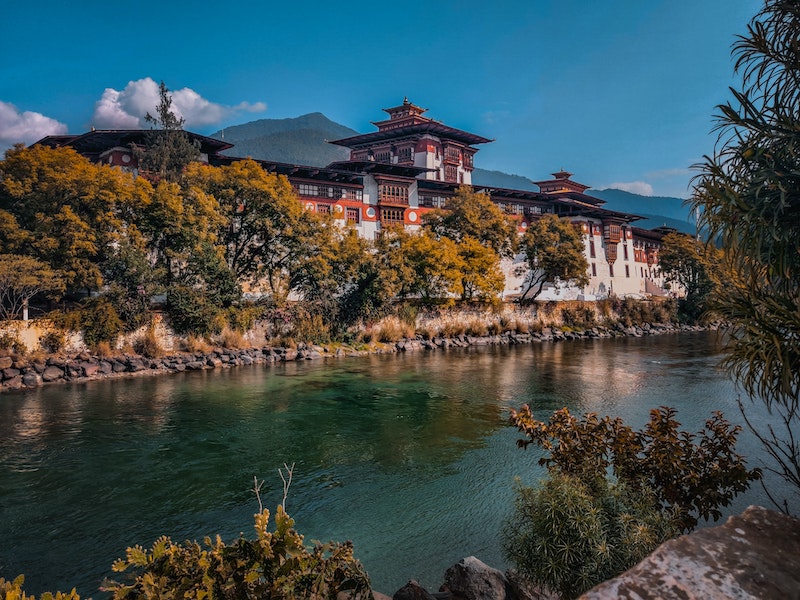 It was a good old fashioned mid-life crisis that sent Eric Weiner on a life-changing journey. Feeling unfulfilled and wondering if there might be more to life than his 9-6 routine, Eric came up with the idea for his first book: The Geography of Bliss.
The project took him on a tour of the world's most contented countries, including Bhutan, a country famous for its Gross National Happiness index and laid-back pace. It was there he met Karma, a Buddhist monk and academic who changed how Eric saw the world and understood his own search for happiness.
Bucket List Trips with athlete Chris Pronger & his wife/business partner Lauren: wellness retreats, living your dreams, and the healing power of travel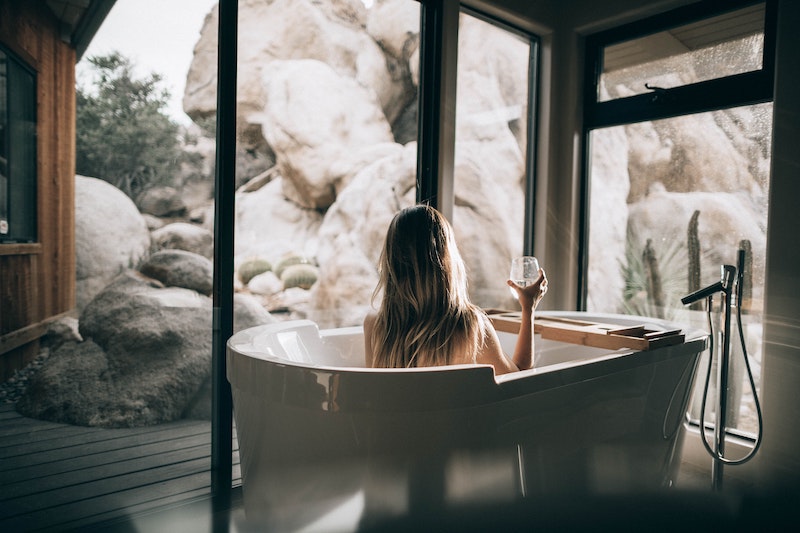 Hockey fans will know Chris Pronger as a legendary NHL defenseman – winner of multiple awards including the Hart Trophy, the Norris Trophy, and two winter olympics gold medals. His wife Lauren is a graduate of the Institute of Integrative Nutrition and the founder of Well Inspired Travels, a boutique travel company (and family business) that curates 5-star trips with a health and wellness mindset.
Before launching Well Inspired Travels, Chris and Lauren each had brushes with injury and life-threatening illness that served to highlight the ways travel and quality time with the people you love can aid healing. In this episode, the Prongers discuss their health-driven travel experiences, the convergence of their individual passions, and how travel contributes to our sense of wellbeing.
Paris with baker/entrepreneur Jackie Kai Ellis: fighting depression, patisserie school, and why it's never too late to start over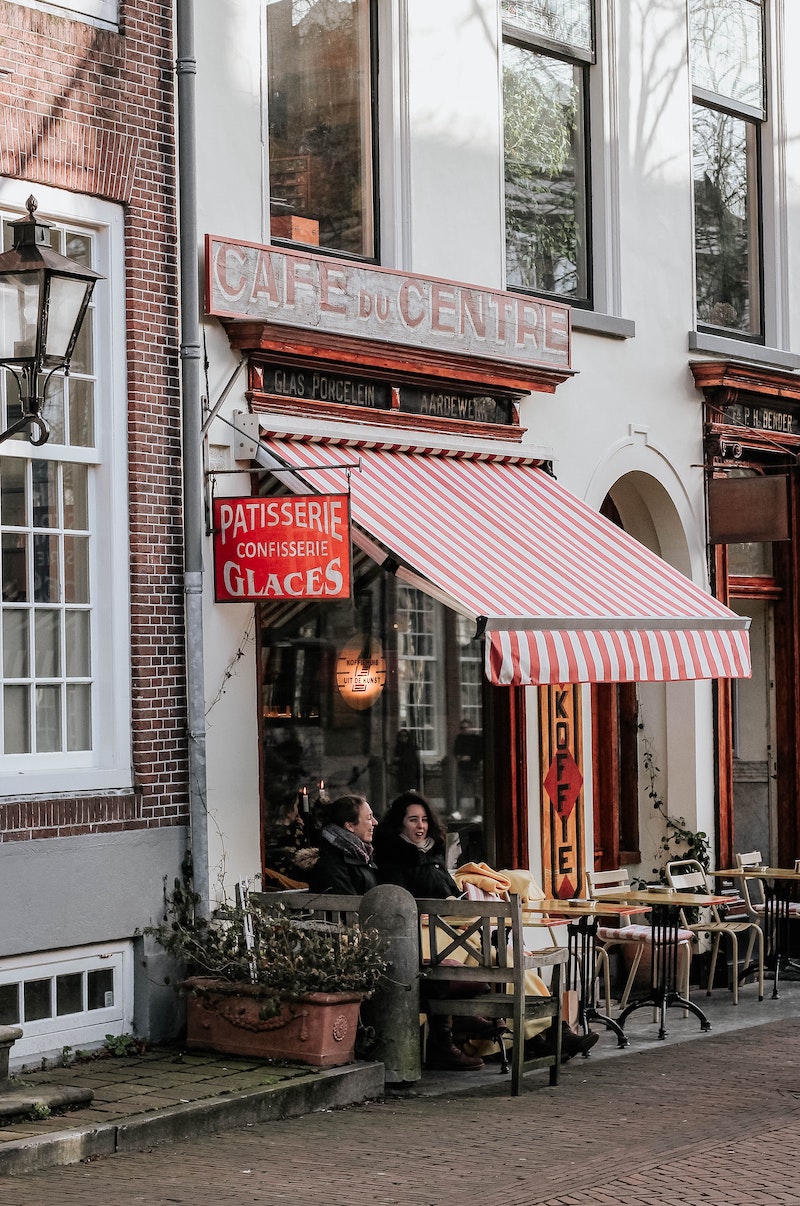 By society's measures, Jackie Kai Ellis had an extremely successful life in her late-twenties. She was a designer living with her husband in the beautiful city of Vancouver, yet Jackie was struggling with depression and felt emptier than ever, trapped in a never-ending cycle of external validation.
On this episode, Jackie shares the circumstances that led her to enroll in a Parisian patisserie school – an experience that restored joy for life and, most importantly, her sense of self. Jackie went on to separate from her husband, launch her own bakery, write a cookbook and a memoir, and eventually relocate to Paris to start another business: The Paris Tours. Listen for Jackie's thoughts on how traveling forces you to be more present, the scariest part of making a massive life change, and why following your dreams, no matter how unrealistic they may seem, is the greatest privilege of all.