This Sedona Couples Retreat Aims to Reignite Your Romance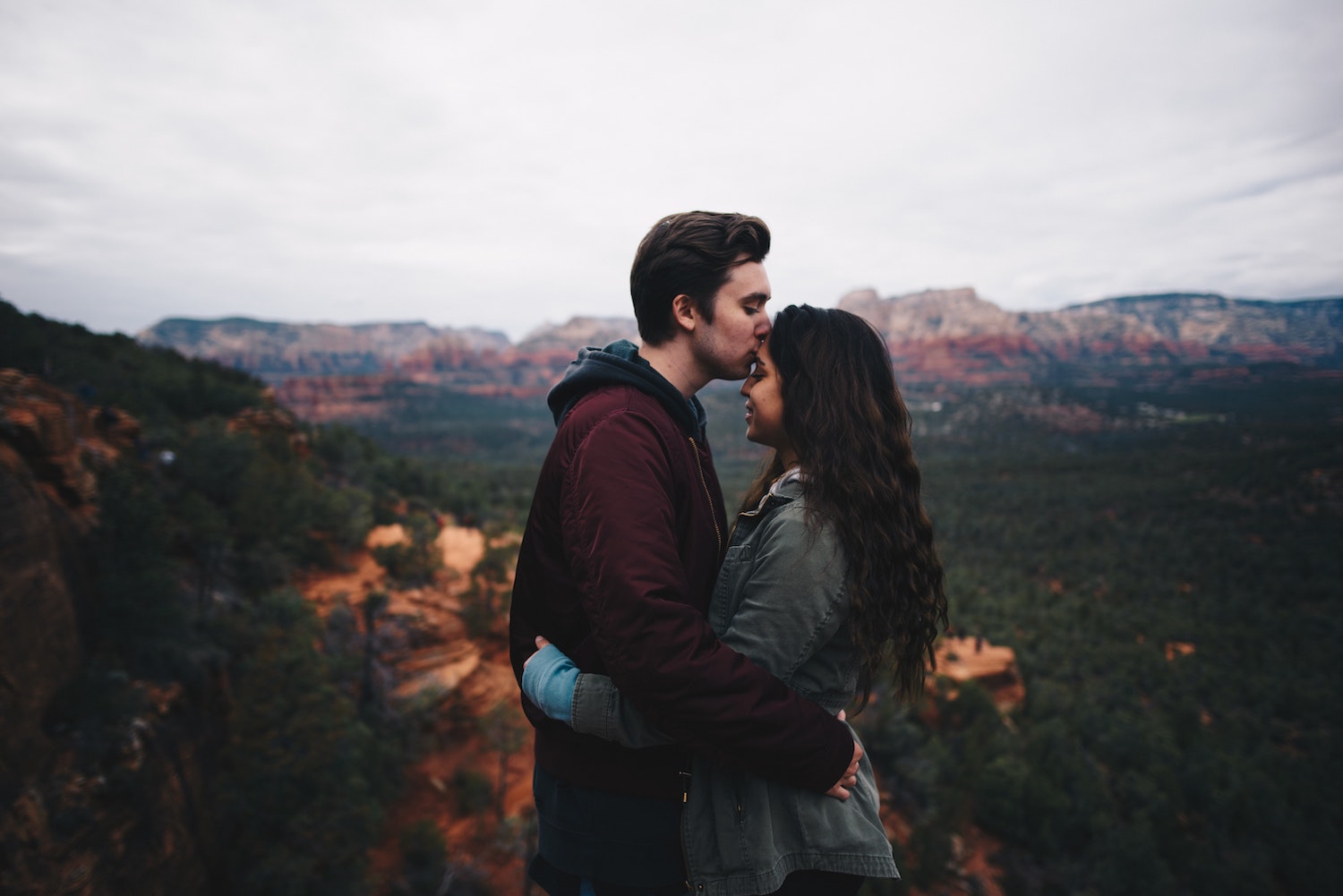 This Sedona Couples Retreat Aims to Reignite Your Romance
By Esme Benjamin
When you're stuck in a routine of chores and responsibilities it can be hard to give your relationship the attention it deserves, but as the saying goes, the grass is greenest where you water it. For those who are serious about strengthening or repairing their partnership, a private couples retreat in Arizona promises a path to relationship transformation.
Founded by former divorce attorney Debra Stangl, Sedona Soul Adventures aims to uncover the deep seated issues at the heart of relationship dysfunction, opening the door to greater understanding and empathy. Then, through energy healing sessions led by Sedona's most established practitioners, the couple can rekindle their romantic reconnection before returning home and putting everything they've learned into practice.
According to Stangl, who has been running these retreats for 20 years, success rates go beyond what can normally be achieved using the traditional couples therapy structure of one hour-long session per week. A Sedona Soul Adventures couples retreat is certainly a financial investment (costs typically start at $6,000 for a private, personalized trip) but if it can deliver on its promise to get a relationship back on track and thriving, it's a worthwhile one.
We sat down with Stangl to learn more about her methods and who might benefit from taking one of her retreats in beautiful Sedona, Arizona.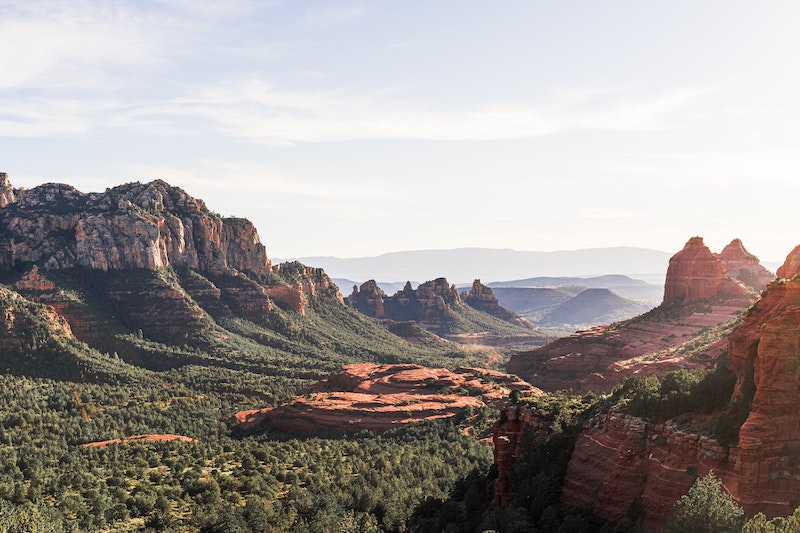 Esme Benjamin: Debra, you used to be a divorce attorney, which is fascinating. Tell us about that.
Debra Stangl: I was a divorce attorney for 20 years in Omaha, Nebraska. And I loved the part of that work where I was helping my clients, but I hated the fighting and arguing. You're dealing with people during one of the darkest times of their life. In January of 1999, I had just started my 20th year of law practice, and I was just completely burned out. I came to Sedona for the very first time, for what was supposed to be just three days of relaxation, and ended up doing a session with an amazing practitioner here. I realized I had to change my life. I went home and spent six months closing my practice and the next three years making regular trips to Sedona, doing my own personal healing work.
EB: What was so powerful about the experience you had in Sedona?
DS: When I was an attorney, I required that all of my clients go to therapy, my hope being that it would maybe get some people back together. Which it never did, not one time in 20 years. I was also in therapy for years, but it was coming here and working one-on-one in private with the incredible practitioners who have been drawn here from all over the world that changed my life. Therapy operates so much on the mental level. Whereas the work that we do in Sedona is operating on all the levels: physical, mental, emotional, and spiritual.
EB: What are some relationship pitfalls that you see again and again with clients who come to Sedona Soul Adventures?
DS: I believe we go into relationships with people to heal core wounds that happened in childhood. But most people don't know that, so when issues come up, core beliefs, like, "I'm not lovable," or "There's something wrong with me," get triggered. Then it's, "Oh, I don't like this person anymore because they make me feel like I'm not good enough." The thing that happens for most people on our retreats is that they really start to understand that it's about their own personal healing. When they can do their own personal healing, all of a sudden they're looking at the other person in a completely different way. Then they can start dealing with each other with compassion and with love, rather than with judgment and with upset.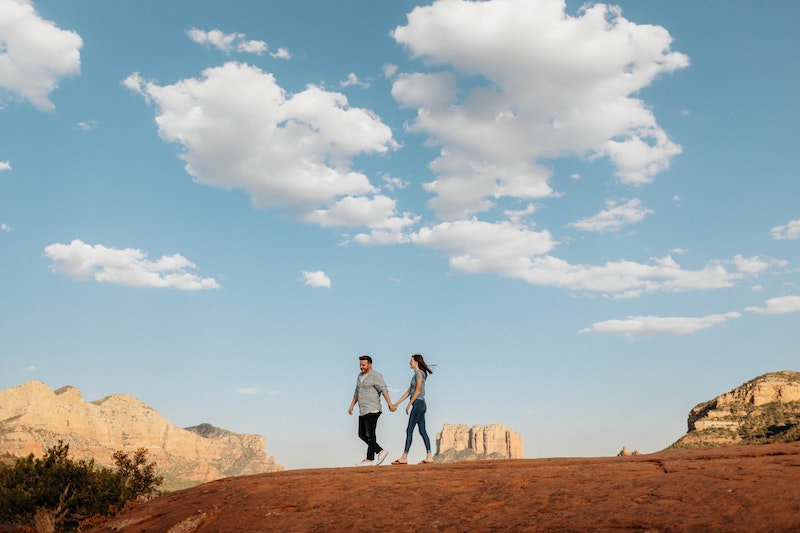 EB: How do you make each retreat specific to the couple?
ST: All of our retreats are completely custom designed. We spend a lot of time talking with the couple before they come to Sedona to start the process of getting underneath what is really going on. Then we custom design a retreat for them that has a beginning, middle, and end. They work one-on-one or two-on-one with our master practitioners here in Sedona to clear out these core wounds and then we move the couple back into connection with one another. By the end, their relationship is transformed. This is my 21st year of doing this work, so I was divorcing people for 20 years and now I've been helping people stay together for 20 years. I figure my karma is almost balanced!
EB: I love that. Can you give an example of how a session might go on the retreat?
ST: A couple comes in and one is saying, "They don't make me feel loved," and the other is saying, "Well they're always criticizing me." When we analyze their core wounds it usually turns out that both of them had very critical parents and nothing they did was ever good enough. We often fall into relationships because they replicate our earliest bonds with primary caregivers and are therefore familiar, which is why I believe our chosen partners offer us a rare opportunity to confront and work through our core wounds. Once they have this new understanding of themselves and their partner, we might decide to identify each individual's Relationship Codes, which are similar to the love languages. When we know how our partners feel most loved – quality time, words of praise, physical touch, gifts, or acts of service – we can nurture them in that exact way. It's all about giving the other person what they need and want, not what we think they need and want.
EB: Once you've worked through the issues at play, how do you reignite that spark and connection between a couple?
ST: The work that we're doing is primarily energy work. EMDR (eye movement desensitization and reprocessing therapy), breathwork, hypnosis, and meditation to name a few. They are really designed to delve into what's going on in the unconscious because it's the unconscious stuff that's creating all the trouble for us.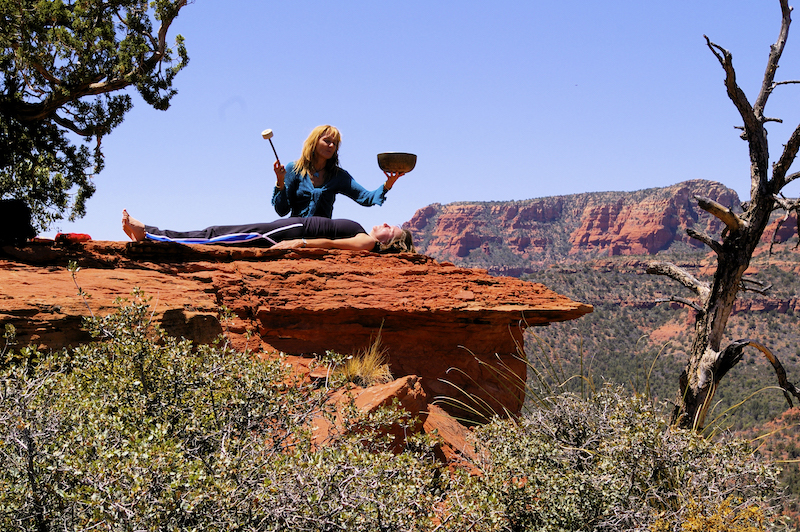 EB: Would the retreats benefit couples who are pretty happy already, or are they mainly designed for those going through a tough time?
DS: Our specialty is helping couples who are having problems, but our favorite thing to do is work with people whose relationship is already good, and taking it to a whole other level. We do breathwork with all our guests, which brings them into an altered state and creates an experience where they become more connected to themselves and each other. We might also do an enneagram session to figure out how their personality traits interact, or take them hiking in the red rocks of Sedona, near the energy vortex, and do a rekindling ceremony or vow renewal. It's really cool.
EB: I know from writing about wellness for years that these energy modalities are really powerful but how do people then put that into practice once they get back to their own lives? How can they avoid slipping back into old patterns?
ST: One of the biggest things that we focus on is our aftercare. The very last session that everyone does is what we call "intuitive integration." We're creating a plan that is simple but powerful, using tools they can put into practice at home. They also get two coaching sessions after the retreat that we typically do within the first two weeks. And there's always the option to continue remote coaching and classes with us because consistency is key to long-term relationship success. It's like brushing your teeth – keep working on your connection a little bit every day and you'll be stronger than ever.
Visit sedonasouladventures.com/couples-retreats/
*This interview has been edited for length and clarity