The Unexpected Joy of Traveling Close to Home

The unexpected Joy of Traveling Close to Home
Brian McIntosh is falling in love with his home province...
Back in April, our traveler mindset survey showed that a large percentage of people were intending to prioritize domestic travel this year. Not a huge surprise given the unpredictability of the pandemic and the constantly changing border restrictions.

At the time, I remember feeling that domestic trips were somewhat of a consolation prize in lieu of international travel, but the pursuit of adventures closer to home has brought unexpected joys for many of us. We're seeing our hometowns through fresh eyes. We're developing a deeper appreciation for the local and the micro. We're finally getting around to visiting the attractions on our own doorsteps. This might end up being the first year of my adult life that I've remained in one country, and I'm not mad about it.

My interviewee this week is Brian McIntosh, an electrical engineer and self-taught photographer from Toronto, who has grown a 70,000-strong Instagram following by sharing his international travels. Brian was on track to visit his hundredth country this year before the pandemic derailed his plans. On the hunt for new experiences (and new content), he began delving deeper into his immediate surroundings, spotlighting unexpected sides of Ontario and growing his affection for Canada in the process.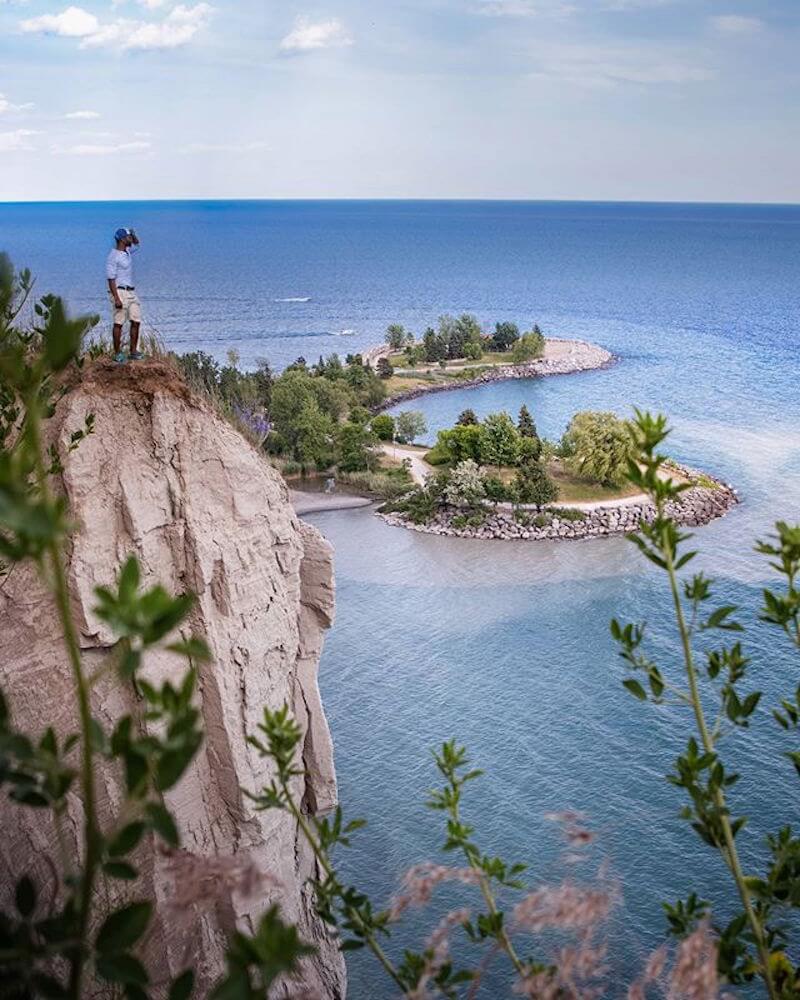 Esme Benjamin: What was your travel ethos before all of this?
Brian McIntosh: I used to combine public holidays with vacation days and try to take a month off at a time and see as many countries as possible. But I got kind of tired of doing all those country hops, so I started focusing on the Caribbean, Central America, and South America. My goal was to hone in on places that are overlooked, and try to find gems that people were skipping over. Right now, I'm stuck here in Toronto, so I'm exploring what the Ontario province has to offer.
EB: What inspired you to switch to more of a slow-travel approach?
BM: I found myself missing a lot of opportunities to showcase unexpected gems. For example, I was blown away by this one spot in south Germany – a natural pool that overlooks a lake. It was a place I would have normally skipped because when I think of Germany, I think of history and Berlin. But on this trip, I went to Munich, saw the German Alps, crossed into Austria and northern Italy. It was a route that I felt needed to be exposed because not too many other influencers were doing it. When you picture Germany, you don't really picture nature. I was reaping the benefits of lesser known destinations while everyone else was overcrowding Bali.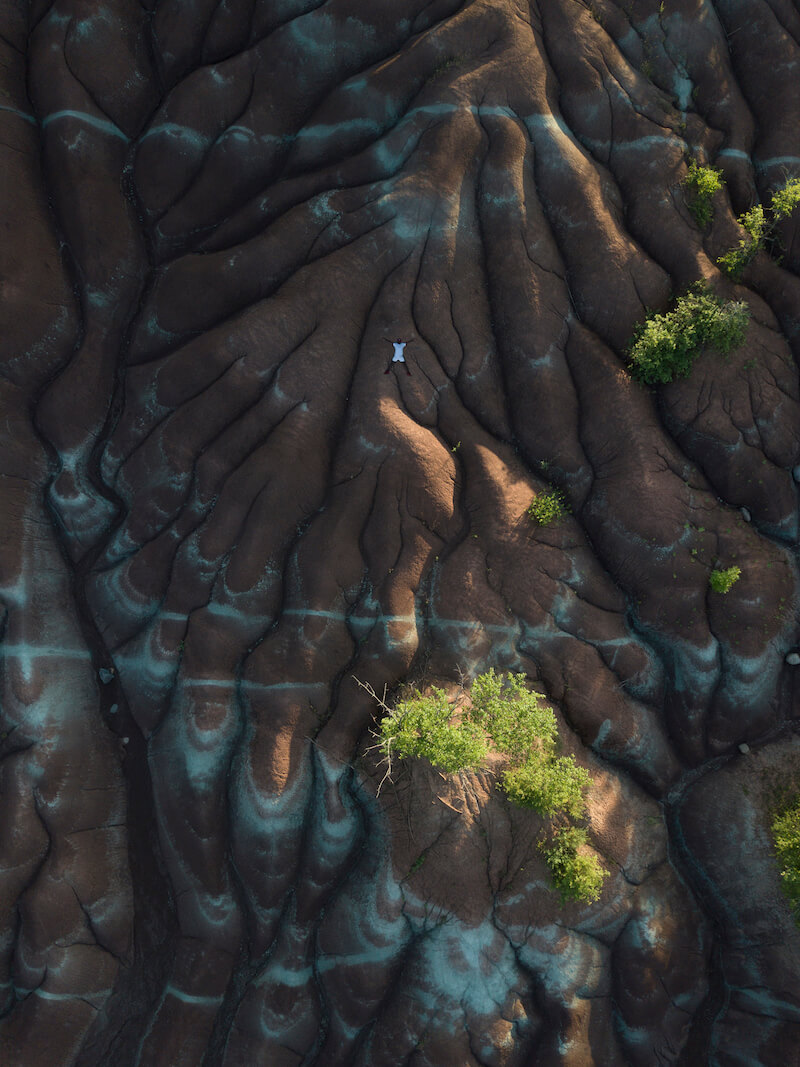 EB: There are definitely some spots that are super popular because of influencer culture, Bali being a case in point. Do you feel there's a certain level of responsibility with influencing when it comes to the perils of overtourism?
BM: Yes and no. I mean, the world is out there for everyone to discover. You don't want a place to become overcrowded, but if I don't showcase it someone else will, and eventually word is gonna get out that this place exists. Obviously, I won't be the first person to set foot in that location, but I'd like to be the first person to bring it to the forefront of your mind.
EB: A lot of people are finding themselves exploring closer to home, maybe for the first time ever. What's your approach to traveling Canada and how has that changed since the pandemic started?
BM: Canada has a lot of recognition when it comes to the western side – British Columbia, Alberta, the Rocky Mountains, and Banff, with its very blue glacial lakes. But not a lot of people know about the east coast landscapes. They know about Toronto, they know about Montreal, but these are city destinations. Because of COVID, I've been forced to explore around Toronto, and it has changed my entire perspective of the beauty of Canada. A lot of my friends and family that live here and have seen my photos are like, "Is that Toronto? I can't believe that!" In Canada, we often look toward the Caribbean, Europe, America when it comes to travel, but rarely within our own country. So this has really helped me, and others, appreciate more of the beauty that's around us.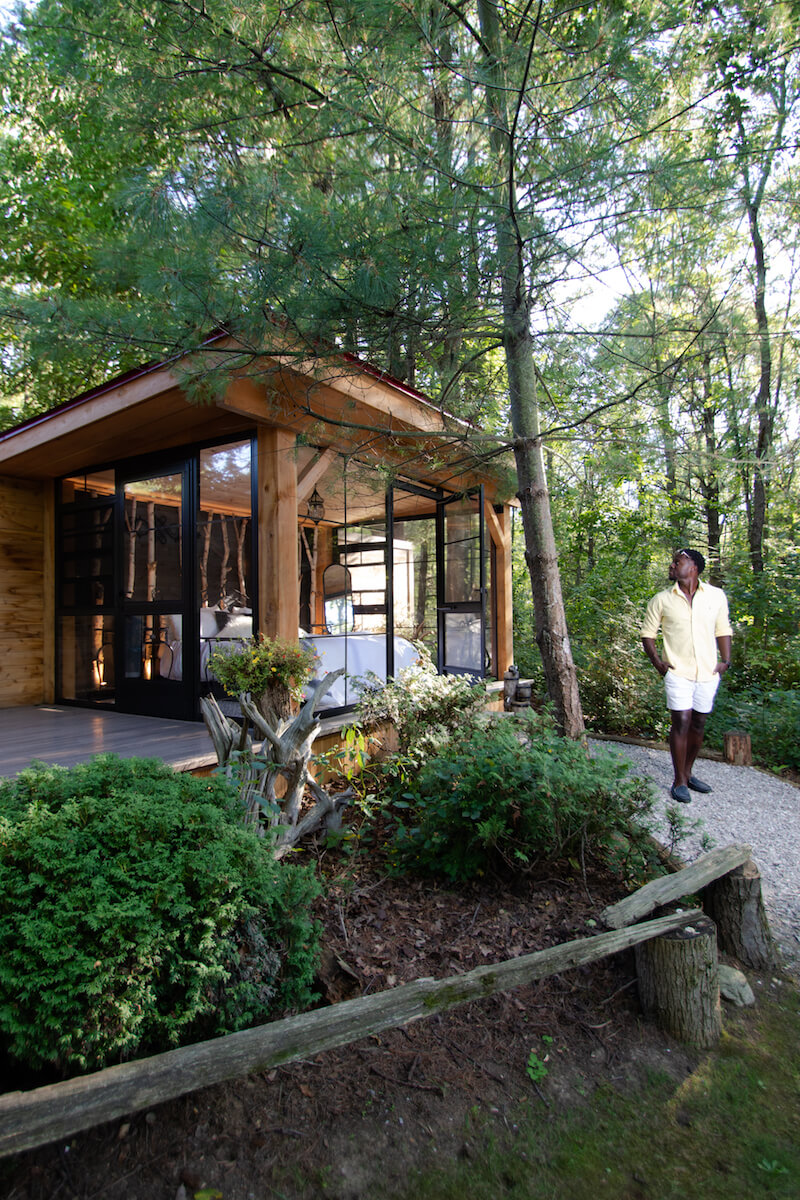 EB: Because air travel was so easy for us before the pandemic, most of us would prioritize international trips. In some ways, this is uncharted territory for us, even though it really is on our doorsteps. Which places have made the biggest impression on you so far?
BM: One of the first places I visited was the Scarborough Bluffs, a view point from these really high limestone cliffs in Toronto. Sandbanks Provincial Park was also amazing. There are three beaches in the area and one of the beaches, Dunes Beach, has these dunes of white, soft sand that are like a mixture of the desert and the Caribbean. I could not believe the quality of sand that was beneath my feet. There's also an area called the Bruce Peninsula, and it has the bluest, clearest waters ever. I recommend everyone walk along the trails and just look at the water because it's mind-blowing. And that just goes to show the diversity that we have here locally, within a two-hour radius of Toronto. You don't have to be stuck in the city; there are things to do, things to try, things to explore and indulge in that you just would never have discovered if this situation with pandemic hadn't happened.
EB: We have to try and reach for some positives from the pandemic, right?
BM: This is my positive. Everyone thought I'd be going crazy not traveling, but I'm actually okay. It sucks that I had to cancel four trips, but I used summer as an opportunity to dive into what's around here. This is something I wanted to do for many, many years but always put on the back burner. Now, whenever I have a free weekend I'm like, what other things can I do around here? I'm becoming the unofficial ambassador of Ontario.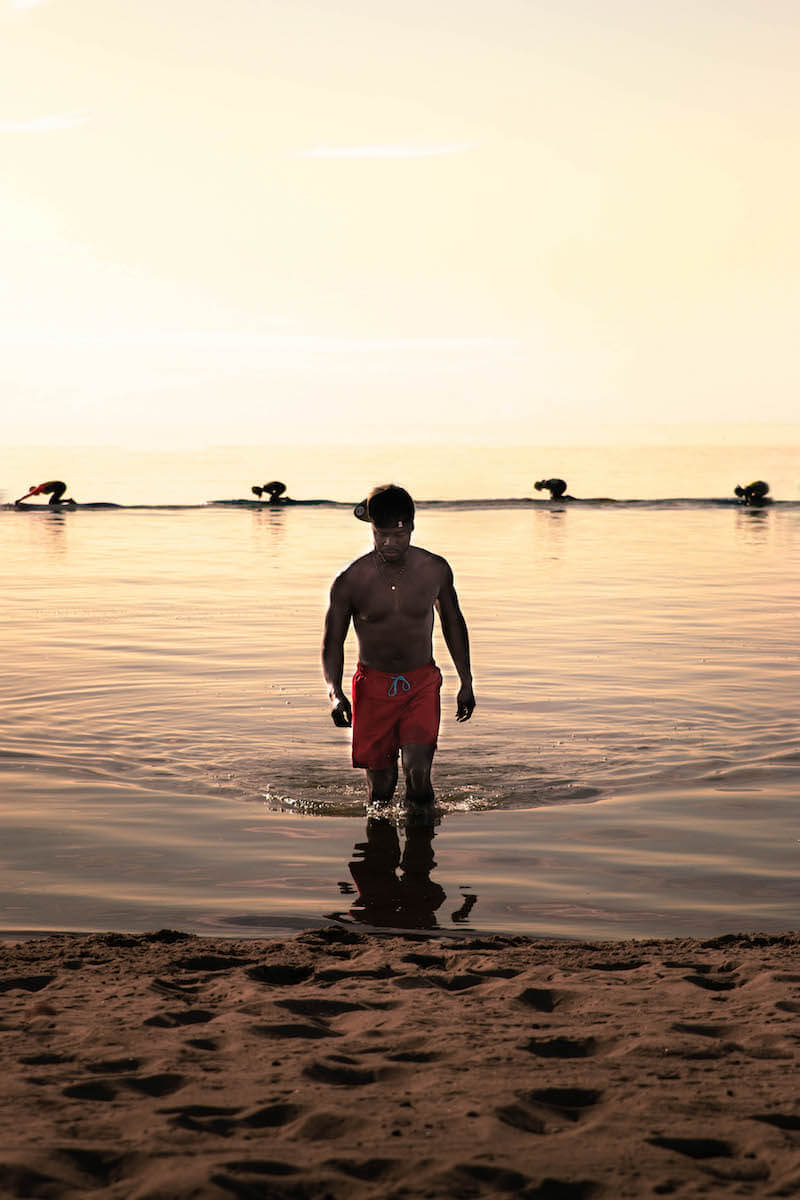 EB: How do you feel the experience of traveling close to home differs from traveling internationally in terms of its lasting impressions and impact?
BM: That's a good question. I've actually been really excited this whole summer, just seeing all these new places. I love the fact I can carry all my gear in my car as I drive around. I don't have to worry about security, luggage allowances, paying for extra luggage, being late for anything. I go when I want to and come back when I want to. There's so much more freedom.
EB: It's a special thing to see your particular town or region through fresh eyes. I just got a bike and it's given me a whole new way of experiencing New York.
BM: Exactly. I've actually not even checked Kayak or Expedia for international flights, and this is something that I would do daily, just as a habit. Now, I'm looking at Ontario's undiscovered places and little towns that I had heard of, but never really paid much attention to.
EB: Imagine we fast forward a year, and everything's back to normal. The vaccine is here and we can travel freely. Do you think this period will make you more likely to continue exploring Canada, or will you go right back to international destinations?
BM: Right now, I actually feel like I want to continue exploring Canada because not many influencers I know are doing this. I want to go out east, I want to see the maritime provinces like Nova Scotia and New Brunswick. But there's still international travel I want to do, of course. I want to see the Great Migration out in Tanzania and Kenya. I want to do some hiking in Slovenia. It's gonna be a blend between domestic and international travel for me next year.
Follow Brian McIntosh on Instagram at @whereintheworldisb