The Psychology of Traveling During the Era of Coronavirus

Finding Safety & Human Connection in uncertain times
It's been an unfathomably tough week during an already deeply difficult year. It's hard to put into words the vast scope of emotions we are all feeling right now, but it's important to try.
Full-Time Travel stands in solidarity with the black community and the Black Lives Matter movement, now and always. One thing is clear: good intentions and strong morals are not enough. There must also be strategic action and a commitment to listen, learn, and grow – regardless of the inevitable discomfort – if we are to create change. The work of Ta-Nehisi Coates, Ibram X. Kendi, and Rachel Cargle are all good places to begin, for those looking to broaden their own understanding.
One of the most beautiful aspects of travel is its ability to enlighten us to different cultures, different viewpoints, and different ways of life. By taking us out of our social and cultural bubbles, travel grows our empathy for our fellow human beings. Because you're a travel-lover, there's a good chance you're an open-minded and open-hearted type of person. If you are white, I hope that when you next explore, you'll bring deepened awareness of the privileges afforded you as you move through the world. How you can help create equality for those who have been denied that same experience?
This week's interview is with renowned Behavioral Health Consultant Eric Hartwig, who spoke on the nature of fear and how to cultivate feelings of safety and connection in uncertain times. While our conversation was focused on how travelers might feel venturing into the wide world after spending so long isolated in their homes, you will see it touches on things that feel relevant to the reckoning we are now experiencing following the murder of George Floyd.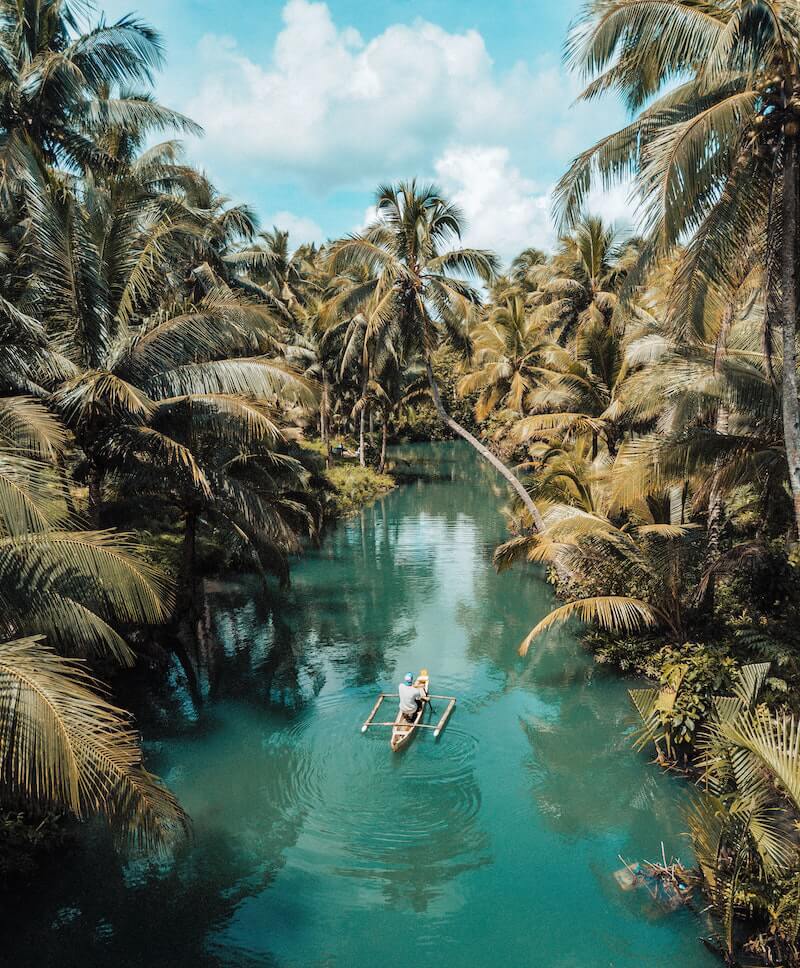 Esme Benjamin: What a year. It's unimaginably hard and we're only halfway through.
Eric Hartwig: It is. I'm 70 and I've lived through a couple of things. In my era, it was the Vietnam war – that was a very tough time with a lot of unrest and frustration. This year, there's been an awful lot of extenuating circumstances where people have been so frustrated, and they've struggled. And when you think about the tension that's associated with the virus – people lost jobs, people don't know what their future is going to be like – there's a lot of pent-up emotion.
EB: As you say, we've spent a lot of time being confined, and I'm definitely wondering how it's going to affect us psychologically when we emerge.
EH: One of the interesting things is that it affects everybody differently. When you look at resilience and you look at people who have been able to successfully cope through difficult situations, there's a term called "post-traumatic growth" that occurs, where they emerge stronger after adversity.
EB: People talk about the new normal, but what does that really mean, and how do you think we're going to adjust?
EH: Daily routines will become a little bit more onerous. When I've been to New York, for example, it absolutely amazes me how all of you can tolerate riding the subway. And you all just kind of do it in stride, and I think it's like inoculation of the herd - everybody else sort of adjusts to it and thinks "this is our life and we'll be ok." But I think when you introduce a new variable, like the sequestration and all of the other things, all of a sudden people may be a little more impatient when they get on the subway. They might be a little less patient with their friends or their colleagues who maybe have a difference of opinion about something. Not because they are terrible or difficult people, but because there's this pent-up frustration and anxiety, which sometimes affects the way we think and how we regulate our emotions.
EB: I agree. And I think we have new standards for the consideration we expect from others. Everybody is very much policing each other's behavior right now.
EH: There's a term called "attribution bias." You see somebody not wearing a mask and you're like "my goodness, I can't believe that they're doing that," but then later on you're going someplace and you choose not to wear a mask. You think it's ok because you think your situation is different than what you just saw. When you're anxious, things look like threats, when they aren't, and look like foes, even when they're not. Sometimes anxiety just stays with you, even when the stimulus is gone. We have to be patient and a bit more understanding of each other.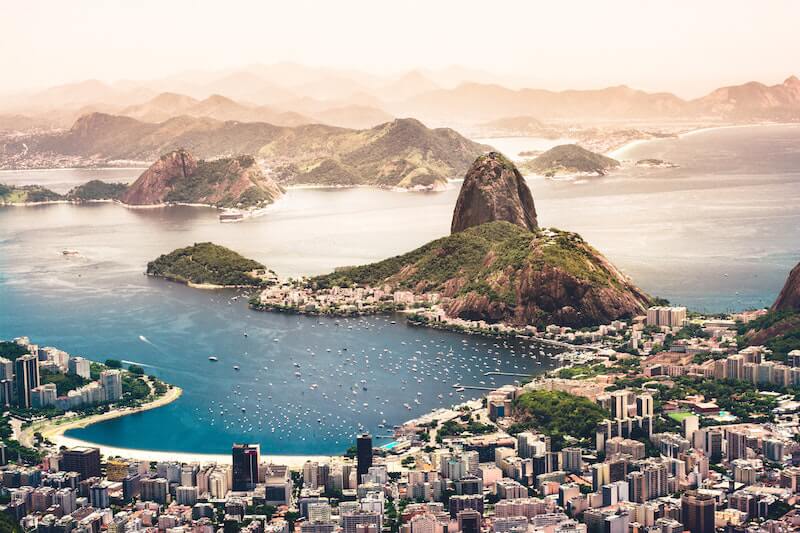 EB: A friend of mine traveled from New York to North Carolina recently. She got some funny looks when she walked into a gas station with her mask on because it's not the norm there. It's going to be interesting as we start to travel, to see the different safety standards that places have because we've been existing in our own bubbles of normalcy for some time.
EH: When you live in a certain environment, you learn to adjust to it, and you think that's the normal thing. Then you go someplace else and they're not reacting the same way. Here in Northern Wisconsin, we've maybe had a handful of cases of the virus in the whole county. Everything is so spread out - there isn't that kind of closeness that you have in New York. People here haven't had the same experience, and I think that's where that tolerance has to be understood.
EB: I think in New York, and other places affected heavily by coronavirus, we've all been a bit traumatized, and so it's going to be interesting going back out into the world and traveling. There are a lot of things that are beyond our control. Do you have any tips for how people can temper their fear?
EH: I think a couple of things are important. First of all, familiarity and hanging out with people you're comfortable with. For example, last week, you wrote about bubble vacations and the concept of traveling in safe groups. Secondly, the idea that the companies you travel with are foreshadowing exactly what to expect when you come to their hotel or get on their airplane. I used to travel extensively, 50,000 miles a year on a plane, and I like the idea that airlines are enforcing masks and blocking out middle seats.
EB: Tell me more about foreshadowing and how that helps.
EH: When the hotels foreshadow to vacationers, they let them know what to expect. I think that helps reduce anxiety. It tells me they're prepared. They tell me that when I come, I'm going to be at this desk and it might take me a little longer to check-in, and there might be sanitation kits or something like that. In this way, they are foreshadowing a potential difficulty and how they're going to manage it before I ever really experience it.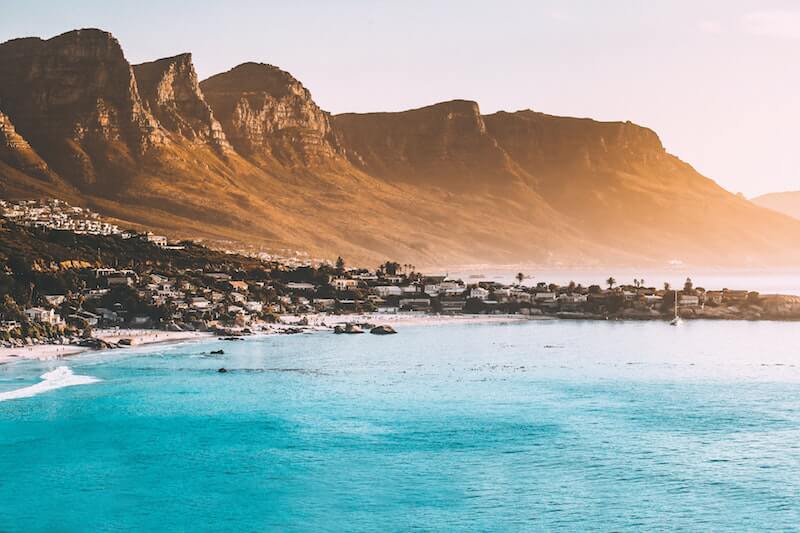 EB: We did a webinar recently that covered which places are opening up and how they are mitigating the risk of infection. Somebody asked when we would consider traveling again, and I said I would consider it soon, assuming I know exactly what to expect. A sense of control and mapping out the trip is important to feel safe.
EH: If you've ever walked down to the ocean with a group of people, there's always invariably one who dips their toe in first. Then they walk up to their knees and then their waist. And eventually, they encourage you to come in. We have to dip our toe into travel and moving around again because we need to be able to have that freedom and flexibility. And the only way you can do that is through experiences and support from your friends and family.
EB: I like what you're saying about hanging out with a supportive network - people you trust and know well - because I think we feed off each other's emotions. Like if two people are flying and one is scared, that might impact the other. Emotion is infectious in some ways.
EH: That's why you want to associate with people who mediate your emotions to a degree. That's why, when you get on a plane and you're a little anxious, if you sit next to someone who is a frequent flyer, there's a comforting component that can come from that. Their confidence of experience allows them to mediate any anxiety you might be having. There's nothing wrong with saying, "hey, I'm a little nervous about doing this. This is new to me." And then somebody else might say, "I'll be with you and I'll be able to support you." That's the kind of stuff that we as human beings do. And we've lost that with the sequestering. We haven't had that same kind of connection and we need to rebuild those relationships because they are what help manage our anxiety.
EB: I agree. I also think one of the beautiful things about travel is that it takes us out of our comfort zone and we can interact with new people and new cultures, see new things. It's very much an experience of discovery, which is the opposite of what we've been experiencing at the moment. I don't know about you, but my days have been pretty monotonous during lockdown. It will be interesting to see how our brains react once they're exposed to the novelty of travel again.
EH: I think that what you said is so important. My wife wanted to go to Paris, France, for years and years. Nothing about it interested me at all, so I put it off as long as I could. When we finally went, despite all the anxiety of the unknown, once I got into a rhythm and opened myself up, I realized – this is pretty cool. Actually, it was one of the best trips we ever had. My point is, that when you're going to a new place, for the first day or two you're kind of finding your way around. But then you begin to remember street signs or buildings – in this case, we used the Eiffel Tower as a landmark to orient ourselves. So I think that, as people start to reenter the world, they're going to need to have some of those little benchmarks to guide them. There has to be some way for us to explore our world again.