The Most Romantic Train Journeys in the World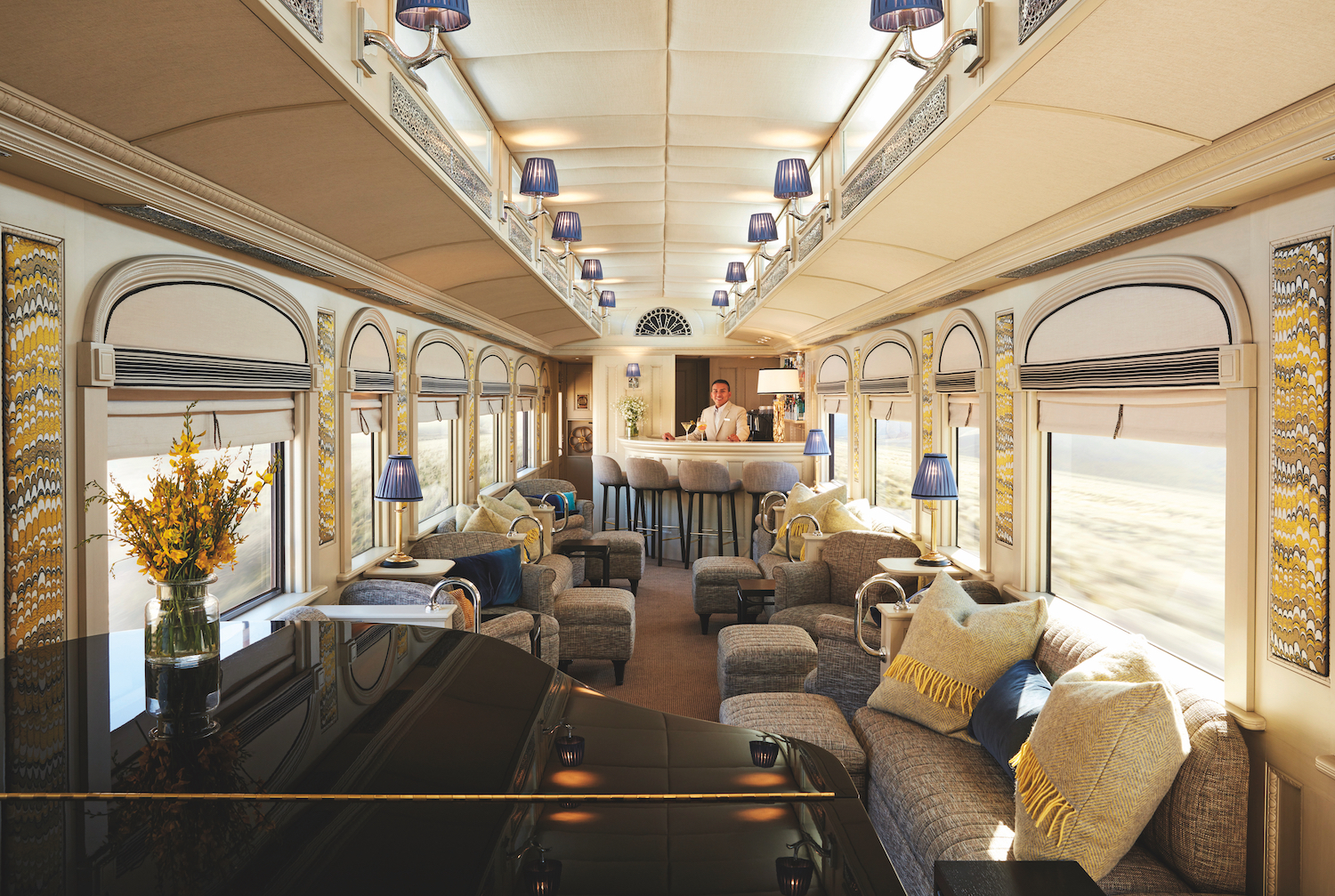 The Most Romantic Train Journeys in the World
By Esme Benjamin
Maybe it's the gentle pace and rural scenes rolling past the window, or the inevitably of crossing paths with strangers – however briefly. Whatever the reason, there's something about train travel that adds a touch of nostalgic romance to any journey – especially if that journey happens to whisk you through some of the world's most striking landscapes. Rather than taking passengers from point A to point B, these train trips are travel experiences in and of themselves, offering fine dining and high-end hospitality as they traverse canyons, mountains, deserts and coastlines.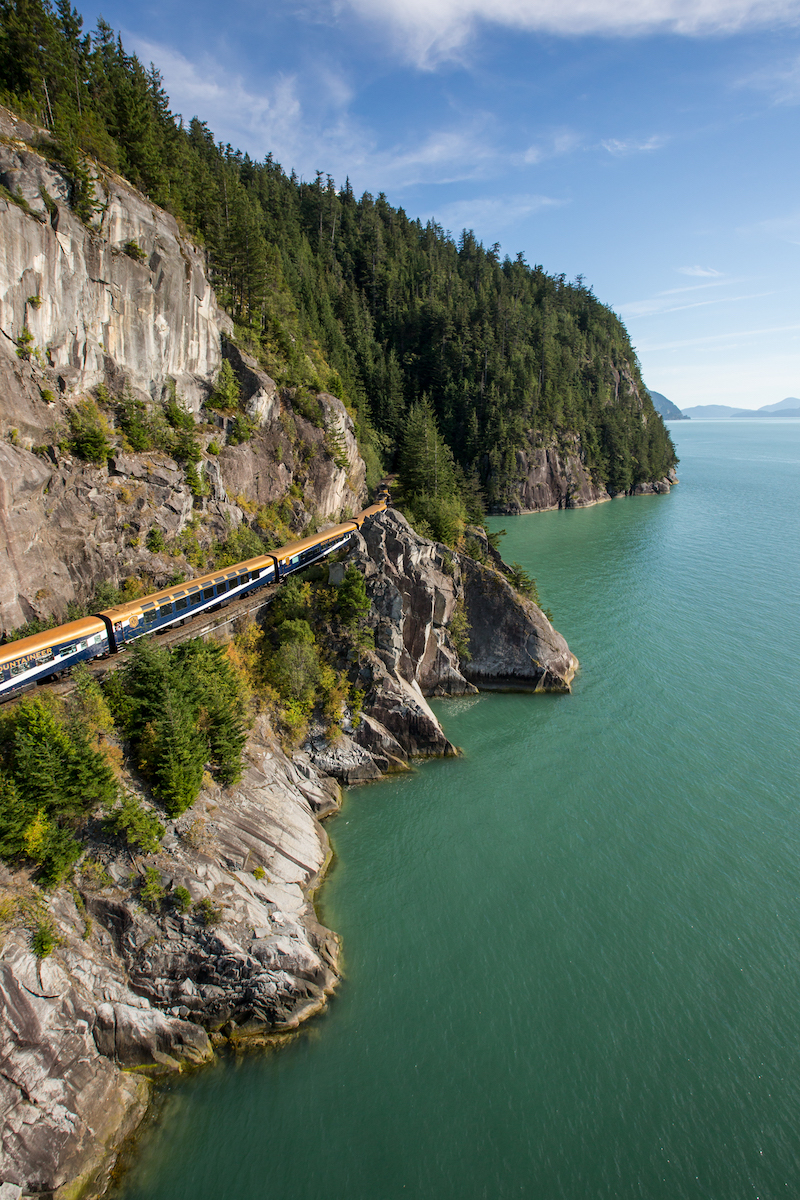 Rocky Mountaineer, Rainforest to Gold Rush (Canada)
Specializing in opulent train journeys through the rugged, mountainous regions of Canada and the United States, the Rocky Mountaineer is a bucket list travel experience for many adventurers. The company's Rainforest to Gold Rush route begins in Vancouver where it passes scenic fjords en route to Whistler mountain. From there it winds past rivers and gold-flecked canyons before stopping in Quesnel. Day three chugs through the Rockies, where you'll pass majestic Mount Robson on the way to the alpine town of Jasper, your final destination. Though you'll disembark to sleep at high-end hotels, expect world-class food and hospitality on board.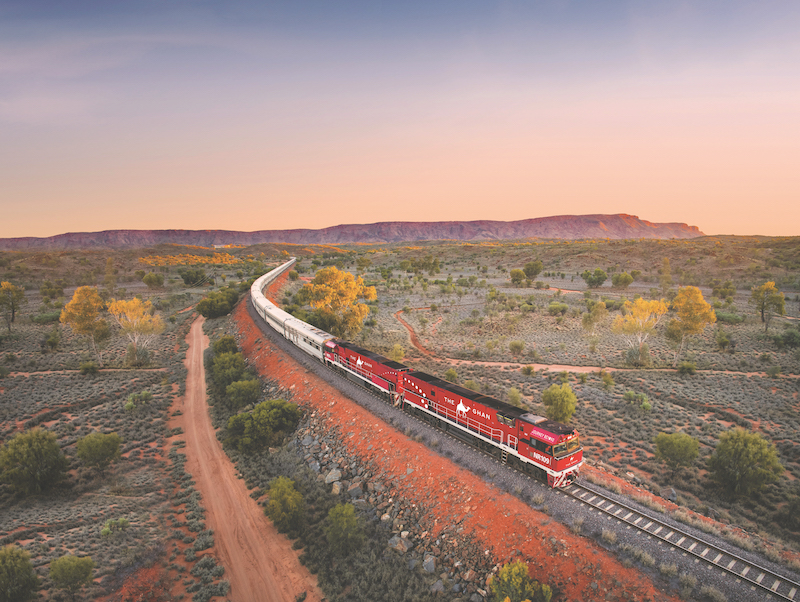 The Ghan (Australia)
For over 90 years The Ghan has been crossing through the Australian outback, a vast and mystical land most travelers never get to see. Climb aboard in Darwin or Adelaide and set off on a three-day trip through the "fiery red center" of the country, hopping off at Marla, Alice Springs, and Katherine for immersive experiences and tours, before retiring to your surprisingly spacious suite with personalized service and delicious food and wine. Dying to explore more? Book a vacation package blending The Ghan with a curated itinerary incorporating the best cultural and epicurean experiences Australia has to offer.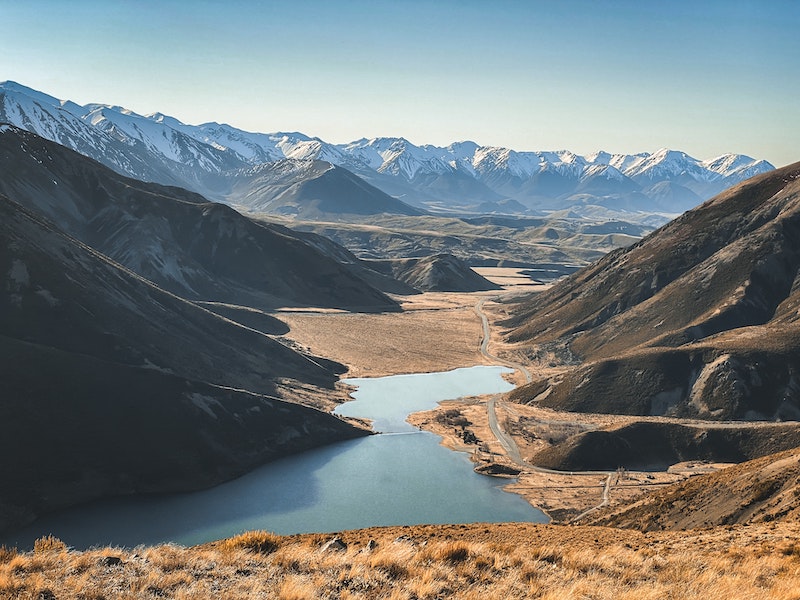 The Trans Alpine (New Zealand)
Though only a fraction of the size of the United States, the island country of New Zealand boasts an impressive variety of terrain. See it in style aboard Rail New Zealand's The Trans Alpine, a train that takes passengers from the east coast to the west coast of the South Island, weaving its way through gorges and valleys, alpine villages, and rain forests. Your final stop is Greymouth, a coastal town which makes a great base for expeditions to neighboring Fox and Franz Josef glaciers. Starting in Spring 2023 upgrade to "Scenic Plus" class for a seat in an exclusive carriage complete with dedicated hosts serving locally inspired food and drinks.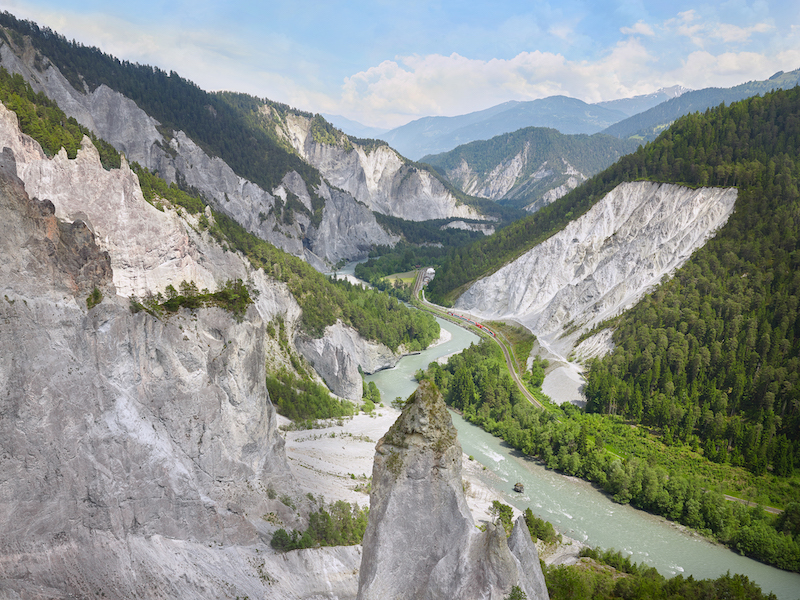 Glacier Express (Switzerland)
Switzerland's Glacier Express takes a scenic route through the alpine terrain between the glamorous ski towns of St. Moritz and Zermatt. Comfortably settled aboard its "panoramic wagon" you'll soak up views of the Rhine Gorge (known as the Grand Canyon of Switzerland) and the Oberalp Pass as you go over bridges and through tunnels on an eight-hour journey. Thanks to the on-board gourmet food and wine service, the Glacier Express is a feast for the taste buds as well as the eyes.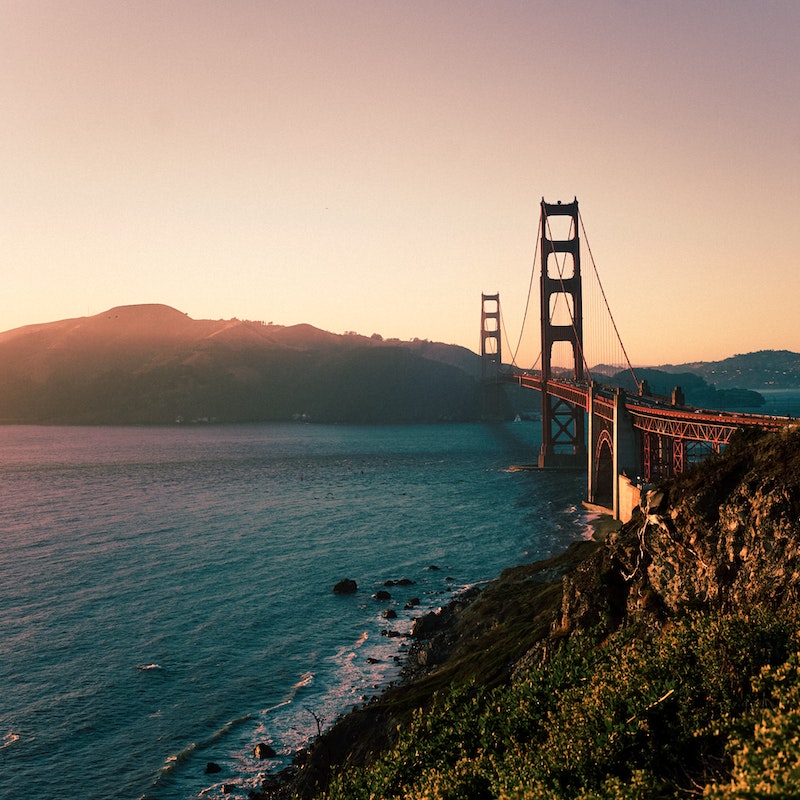 California Zephyr (USA)
Amtrak's California Zephyr might not offer the luxurious accommodations of other trains on our list, but it can certainly hold its own in terms of scenery. Start your journey in Chicago before heading west through Great Plains, the Rocky Mountains, and the snow-capped Sierra Nevadas, ending your journey in San Francisco 51+ hours later. Though Amtrak's Roomettes and bedrooms are certainly not fancy (think: seats that convert into bunk beds and little bathrooms for freshening up), they're certainly fit for purpose, giving you a space to rest and refresh when you're not absorbed by America's most beautiful landscapes.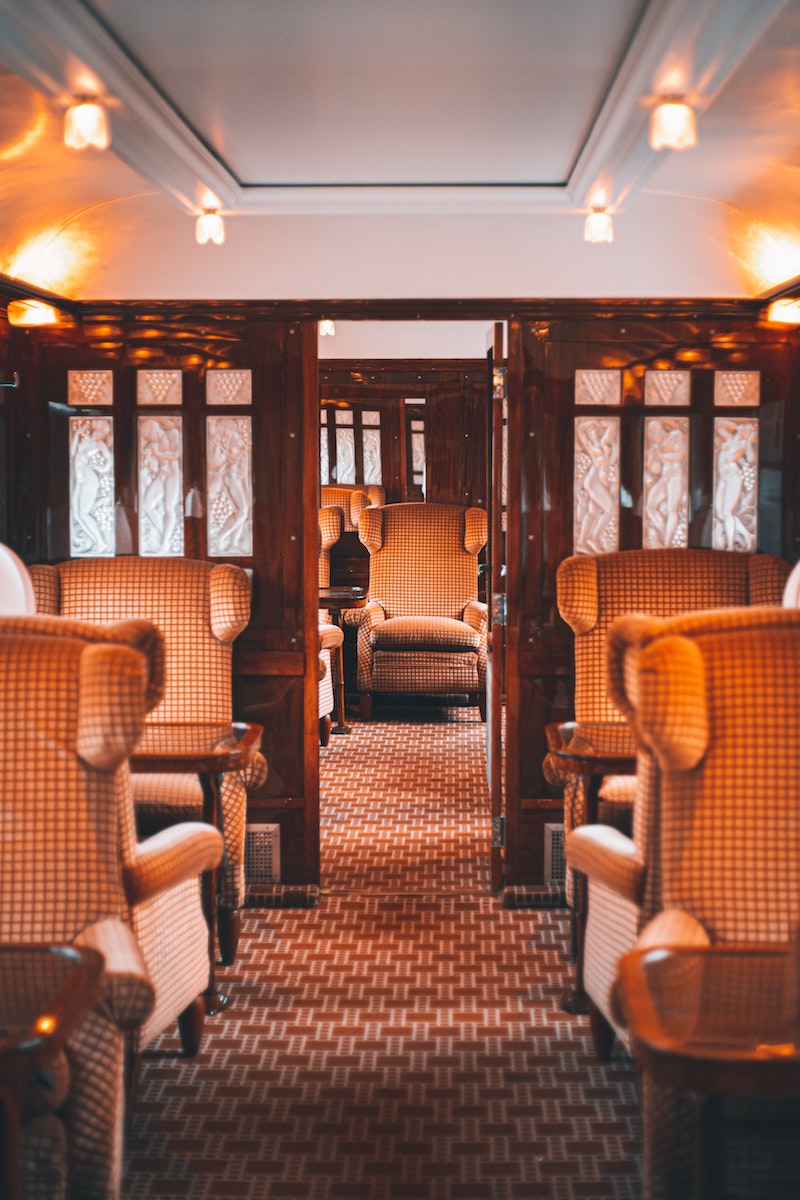 The Orient Express La Dolce Vita (Italy)
From the vineyards of Tuscany to the glittering coastline of Palermo, The Orient Express La Dolce Vita is the most romantic way to experience one of the world's most romantic countries. One or two-night itineraries take passengers on a whirlwind tour of Italy's highlights, stopping in iconic destinations for exclusive activities (think a private, after-dark tour of a basilica or leisurely wine tasting), then providing them with a luxurious overnight experience, from aperitivo hour in the bar car to a deep sleep in a glossy, art deco cabin or suite.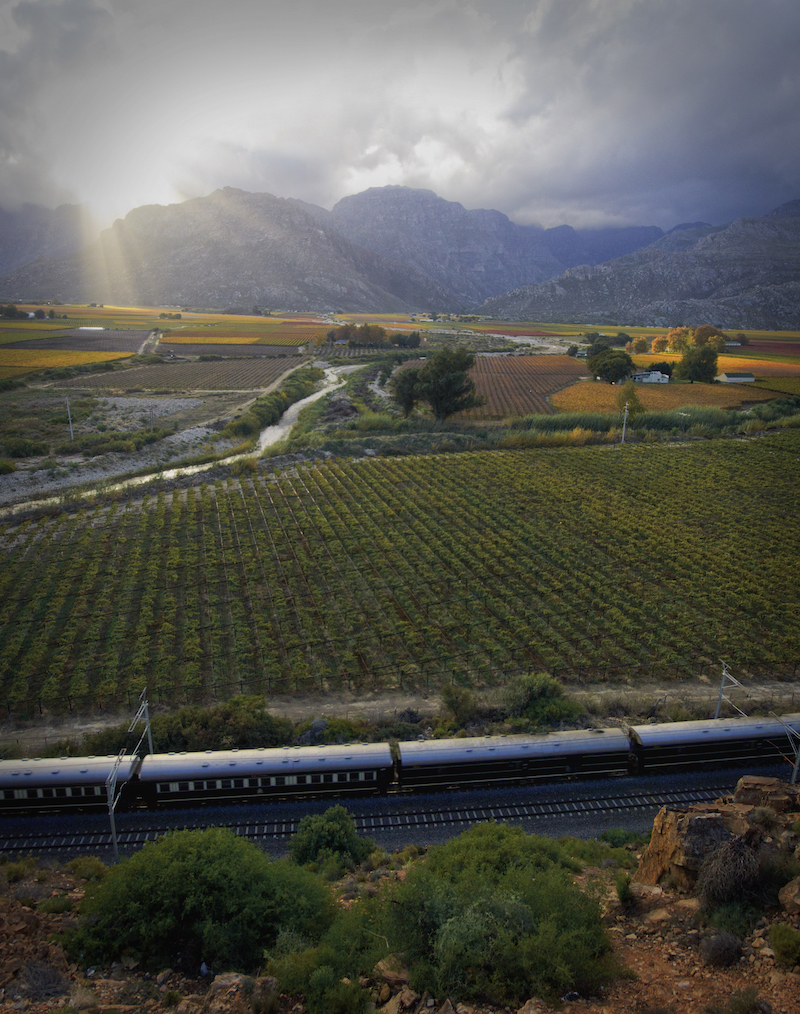 Shongololo Dune Express (South Africa to Namibia)
Settle into one of the Shongololo's comfortable observation cars and soak up some of Africa's most striking landscapes. The Dune Express departs from South Africa's administrative capital Pretoria and completes its journey where sand dunes meet the ocean at Walvis Bay, Namibia. On the way, you'll visit diamond mines, wineries, vast canyons, national parks, deserts, and game reserves, all while enjoying the elegance of Shongololo's wood panel lounge cars and comfortable en-suite cabins.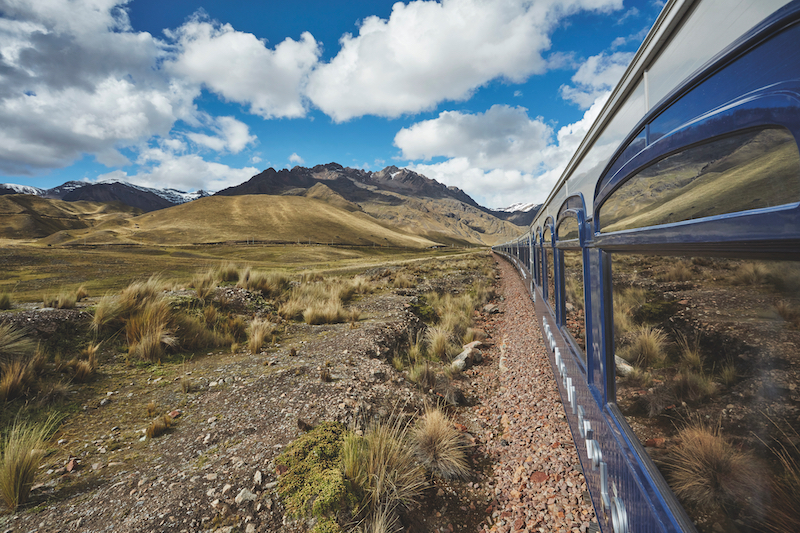 Belmond Andean Explorer (Peru)
Experience one of the highest train lines in the world courtesy of Belmond's Andean Explorer, South America's first luxury sleeper, which takes passengers on an adventure through the Peruvian highlands. Choose from one or two-day itineraries that begin in Cusco, ancient capital of the Incan empire and celebrated foodie city, before journeying past Lake Titicaca (the continent's largest lake) and ending up in Arequipa. When you're not enjoying the amenities on board –– including a spa car, sumptuous en-suite cabins, and top notch dining incorporating local ingredients –– you'll be invited to disembark for private tours of the Andes' most scenic spots.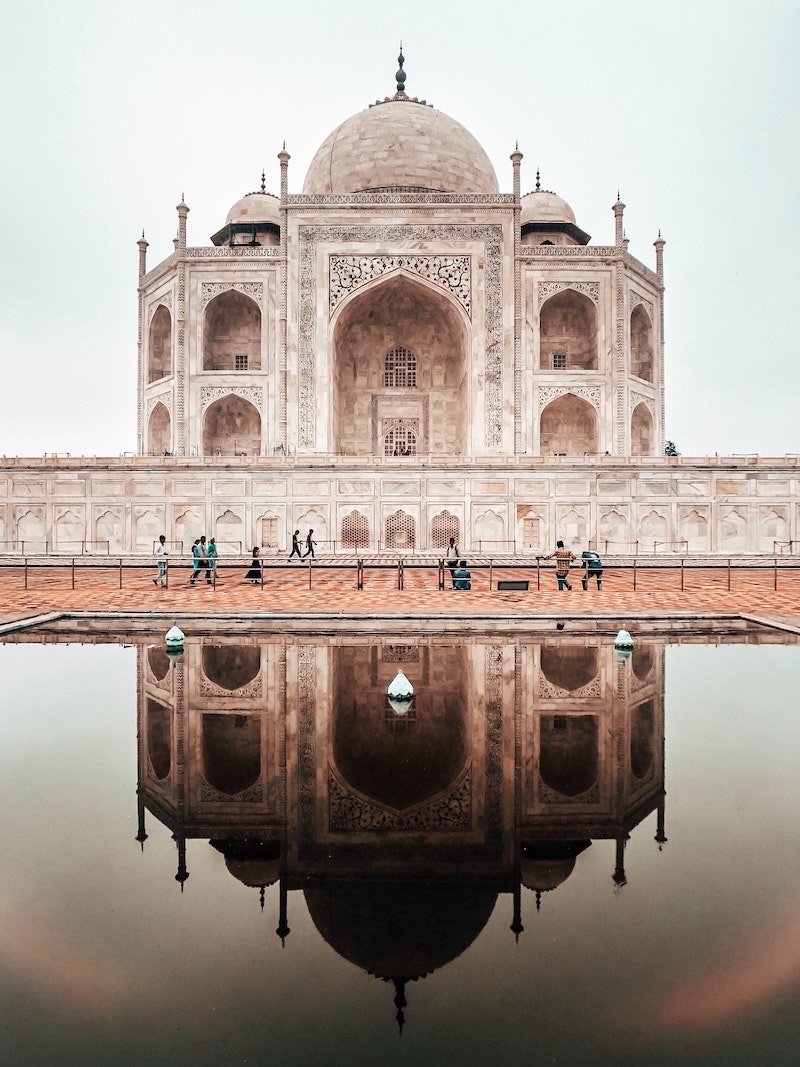 Maharajas' Express, The Indian Panorama (India)
Living up to its name, the Maharajas' Express emulates traditional royal decor, conjuring the elegance of a bygone era. One of its most popular routes, The Indian Panorama, promises "royalty, spirituality, and wilderness in one unforgettable escapade" –– a true taste of what makes India so beguiling. Book your place for a seven-day tour of highlights, from the Taj Mahal and holy city of Varanasi to the pink sandstone Hawa Mahal palace and raw beauty of Ranthambore National Park (home to wild tigers).
Featured image courtesy of Belmond Andean Explorer