The Joy of Adventurous Family Travel

The Joy of Adventurous Family Travel
Travel is educational for kids, especially if it's outside-the-box...
If you've got kids, be they young children or teenagers, lockdown may have been especially tough for your family. Not just because of issues related to remote education and home-schooling, but because being out in the world is one of the most essential ways kids develop a sense of self.
Travel, in particular, helps grow their confidence, their empathy, and their awe. When we travel with our children, we create vivid memories of special times – moments of close-knit togetherness that become more rare as life goes on, and geography and schedules interfere. After children have grown up and moved away, family vacations become a time to reconnect and spend some precious quality time as a unit.
Maybe you're planning a family trip this summer. Maybe you're finding ways to stay entertained at home while you dream of future vacations. Either way, you'll get value from this week's interview with Rainer Jenss, founder of the Family Travel Association – a non-profit dedicated to inspiring and empowering families to pursue incredible travel experiences. In 2009, Rainer and his wife took their two boys (then ages 8 and 11) on a round-the-world trip, stopping at 28 countries over the space of 12 months. At the time, he was employed as the publisher of National Geographic, but after the editor-in-chief asked him to blog about his epic family trip, Rainer found himself stepping into the role of writer for the publication. We caught up over Zoom to talk about that trip, the things Rainer wishes more parents knew about traveling with their kids, and the best U.S. state for a family vacation.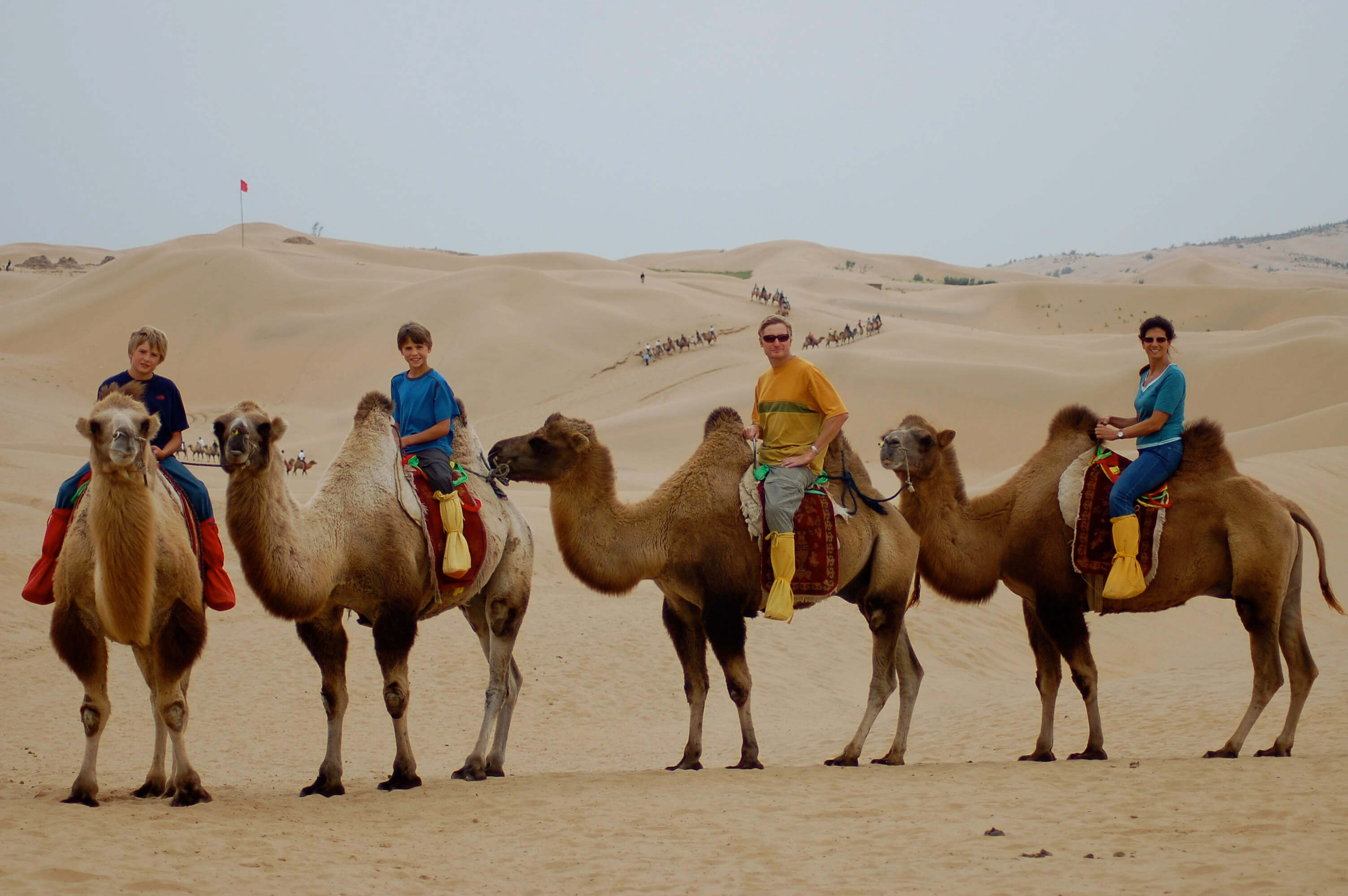 Back in 2009 you left on a big round-the-world trip with your wife and two boys. What inspired you to do it?
In January 2005, we had just returned home from visiting my sister and her family in London, and it was so cool to see the boys so fascinated by the differences between the U.S. and U.K. That's what made us realize if we traveled around the world with the kids for a year – something my wife and I always wanted to do – it would provide them with the best education, and serve as a wonderful foundation as they started making their way in the world. It would help them realize the U.S. is not the center of the Universe, and that our way of life is not the only way to do things. They were our excuse, but also our primary motivation to finally do it. We decided to wait until they were a little older, which also gave us plenty of time to plan and save.
How tricky was it to take your kids on the road?
I'm German and have European sensibilities. When we met people along the way, no matter whether they were from Europe, Asia, Africa, they didn't ask about the kids' education. But every American wanted to know – what about school? It speaks to how differently Americans view traveling with kids and the importance of it. Many other cultures find it intuitive that traveling is educational for your kids.
But seriously, what did you do about their schooling?
We had to document what the lessons were, how much time was spent studying. My wife documented it all with dates and assignments and everything else. Schoolwork was a bit of normalcy and structure that the kids actually appreciated.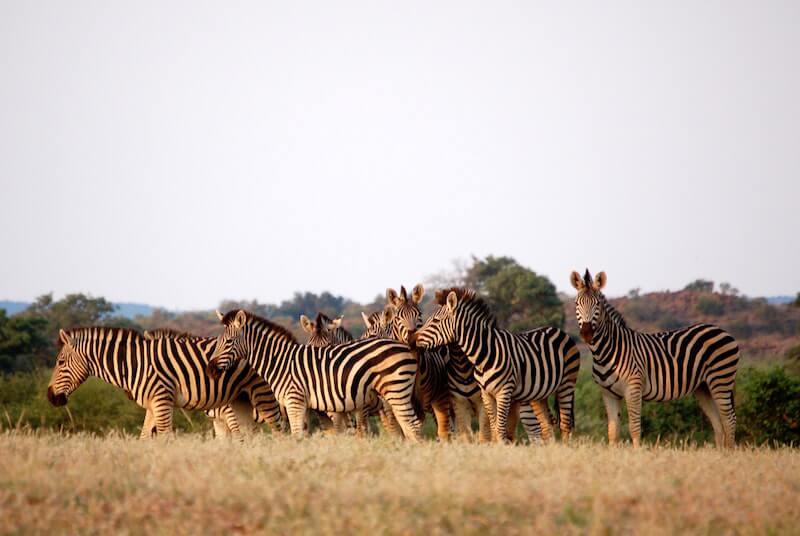 You are right though, that travel is innately educational – especially for children.
When kids travel, they're not aware of it, but they're learning about themselves and what they like. They're learning what interests them. One of my sons now works at SpaceX. He's into aeronautics and planes and transportation – these are things that seeped in on our trip.
Are you concerned about the kids who are living in lockdown now? How can parents help them stay engaged with the world during this time?
There's a plethora of content out there that can draw kids in and feed their curiosity and keep them engaged in their interests, or allow them to discover new ones. But you're right that it's important kids interact with the world and get outside. That's why I think trips into nature are important this year.
What's the biggest obstacle for parents thinking of planning a big family trip?
Too many people, myself and my wife included, underestimate the kids in terms of what they would enjoy. We ended up going to Bhutan, and we said to the boys, "If you hate it, you can stay in your room and play with your Gameboy." But they loved it! Things don't have to be outwardly entertaining for kids to engage. It doesn't have to be rollercoaster rides or water slides or arts and crafts.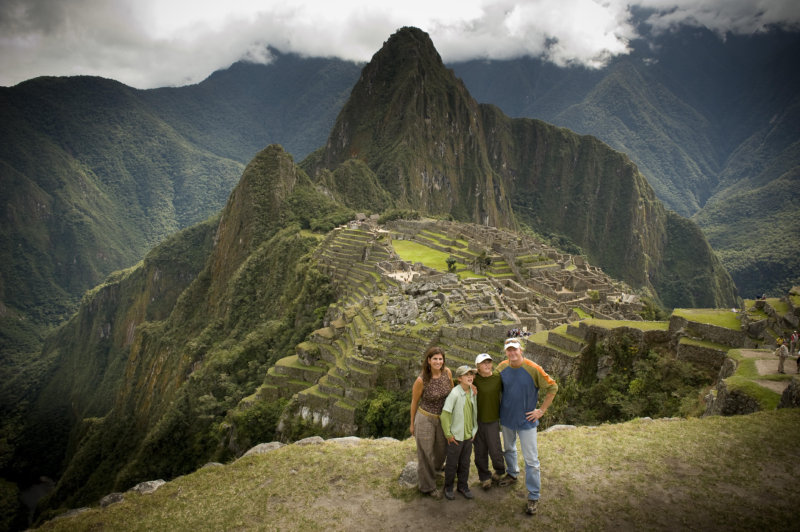 Did you structure the trip according to the interests of your kids, or did you do what you thought was cool and make it fun for them too?
We pulled out a map and they got very involved. My kids were 8 and 11 at the time. That's the perfect age range, when their curiosity is at a peak, and they still love their parents! If you're planning a family vacation, do it with the kids. If you leave them out of it, they're not necessarily going to be engaged or interested.
Do you have any advice for somebody who wants to travel with their kids in 2020 and get them exploring in a safe way?
I think multi-family travel could lead the way. Multi-generational trips could be trickier because of the vulnerability of grandparents. But families connecting with other families they're close with to go on trips - that's growing in popularity.
I have some friends who have packed up their apartments and are hitting the road indefinitely. They're going to stop in different states and mix travel with work. I wonder if there will be families that decide to do the same thing. Since the kids are already doing remote lessons, why not blend school with exploring a national park somewhere?
I could totally see that happening. I watched a travel industry webinar recently that touched on the topic of "home" becoming a home base rather than an actual house where we stay all the time. And how people could literally base themselves in different places at different times of the year, and take the kids along too.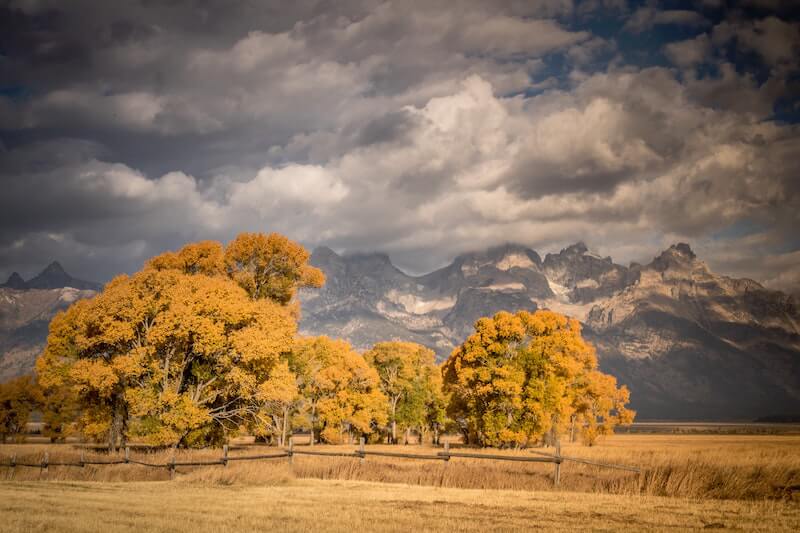 What's the best U.S. state for family travel, in your opinion?
Wyoming was our favorite. On our trip we stayed at a dude ranch in northern Wyoming, and then we went down to Jackson and did the rodeo. It was so Western, it was terrific. And a few years later, when the kids got older, we returned, and my son and I climbed the Grand Teton mountain together.
Any other tips for traveling with kids?
Remember that less is more! Don't overstuff your schedule, or everybody will be exhausted. We had a three-night rule – at least three nights in each place – to help us slow down and really enjoy the experience.