The Dreamiest Luxury Beach Resorts Around the World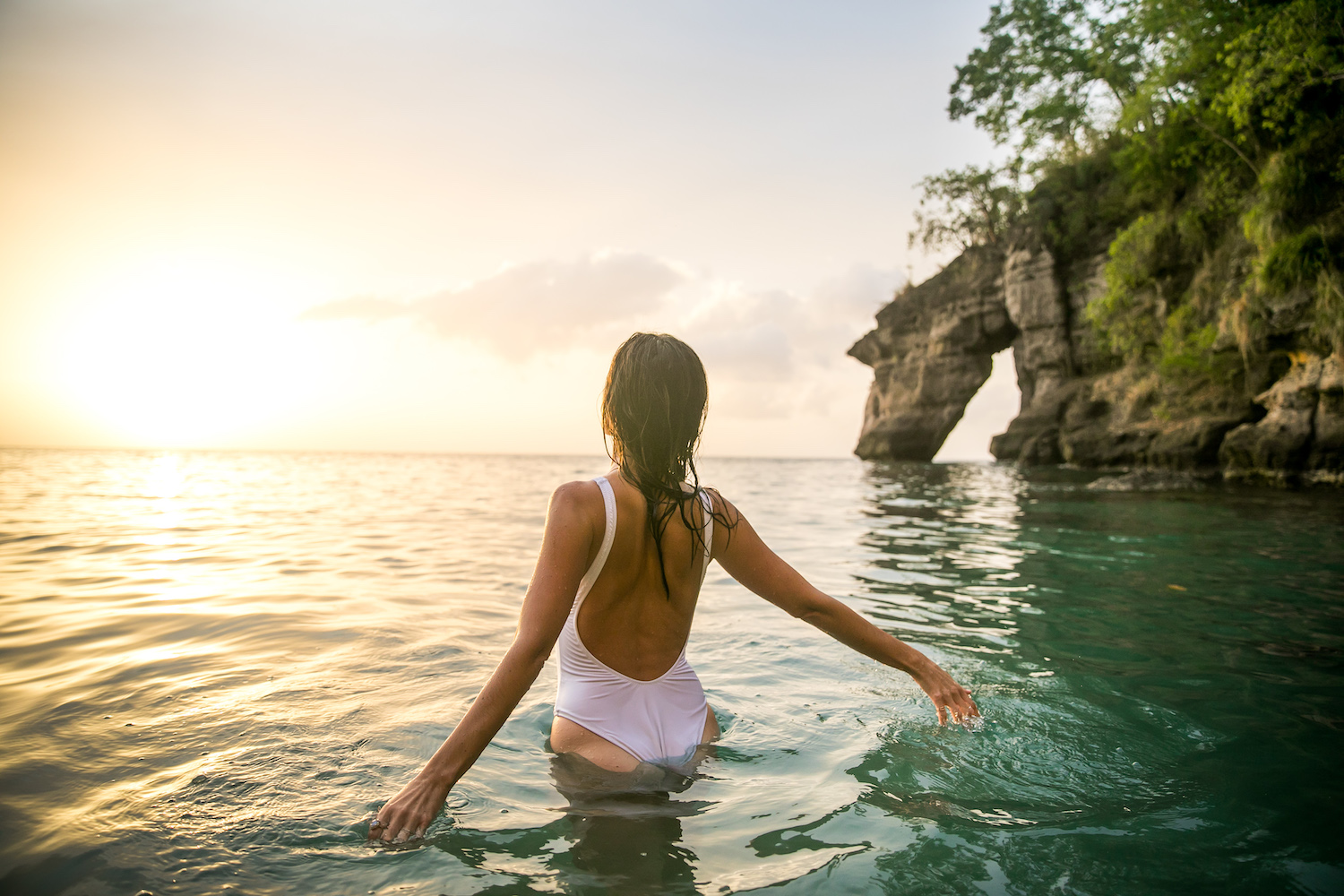 The Dreamiest Luxury Beach Resorts Around the World
By Esme Benjamin
What better way to celebrate the start of summer – and kick off our June theme: beaches and islands – than with a collection of the dreamiest luxury beach resorts around the world. From a six-star hotel perched on coastal cliffs to boutique cottages arranged around a tranquil lagoon, these destinations set the bar high when it comes to beachy getaways.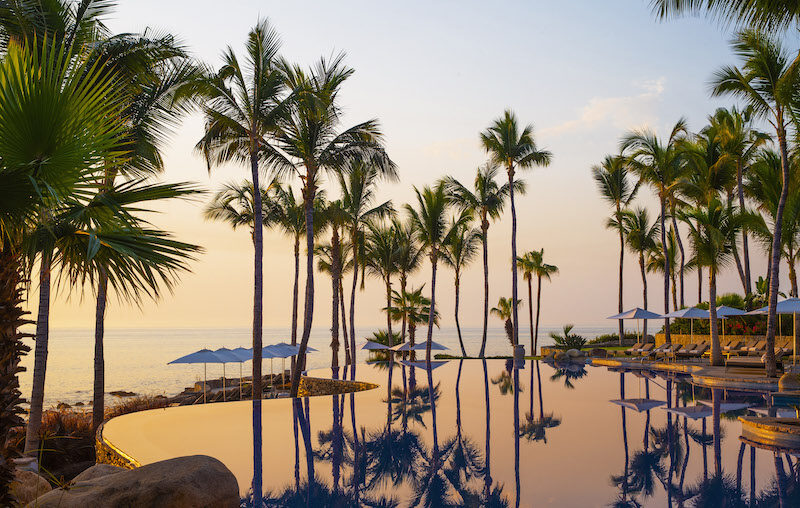 One & Only Palmilla, Los Cabos Mexico
Located at the edge of the picturesque Baja Peninsula, where the Sea of Cortez crashes onto golden sand and rugged rock, the One & Only Palmilla offers guests luxurious hospitality surrounded by some of Mexico's most beautiful nature. Two pools (one family-friendly, one adults-only) allow guests to cool off while admiring the ocean from a distance, but given the resort's access to some of Los Cabos' most striking and swimmable beaches, you'd be remiss not to book a cabana and take a surf lesson, or retreat to the "private cove" complete with a floating daybed, ocean hammocks and a dedicated waiter for a secluded beach day.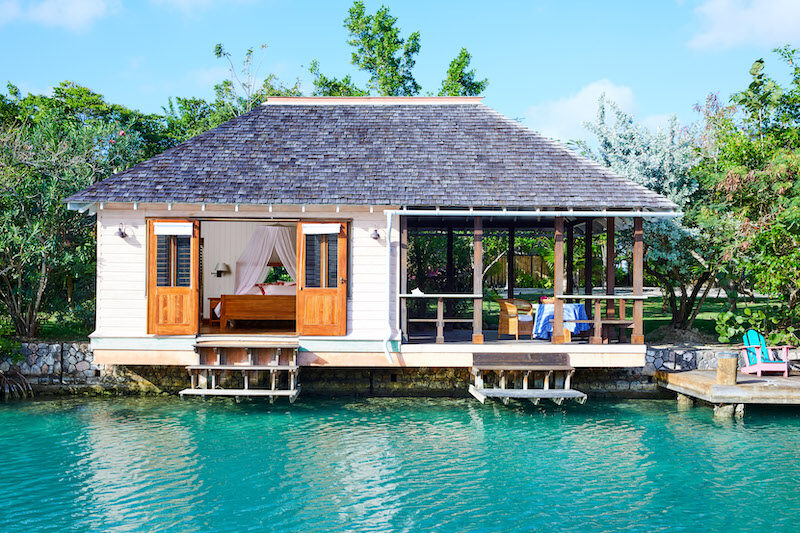 GoldenEye, Jamaica
GoldenEye, the former home of James Bond author Ian Fleming, was a favorite creative retreat of writers and musicians before officially becoming a boutique hotel in 2010. With its collection of beautifully decorated huts and villas immersed in unspoiled tropical nature, there's nowhere quite like it in the whole of Jamaica. Our Tip: Book a cottage with direct access to the lagoon – a blend of ocean and freshwater that's calm, tranquil, and perfectly inviting. Inside the cottage you'll find kayaks to launch off your private dock – ideally at sunset, as a precursor to cocktails at Shabeen, GoldenEye's poolside bar with a rooftop lounge.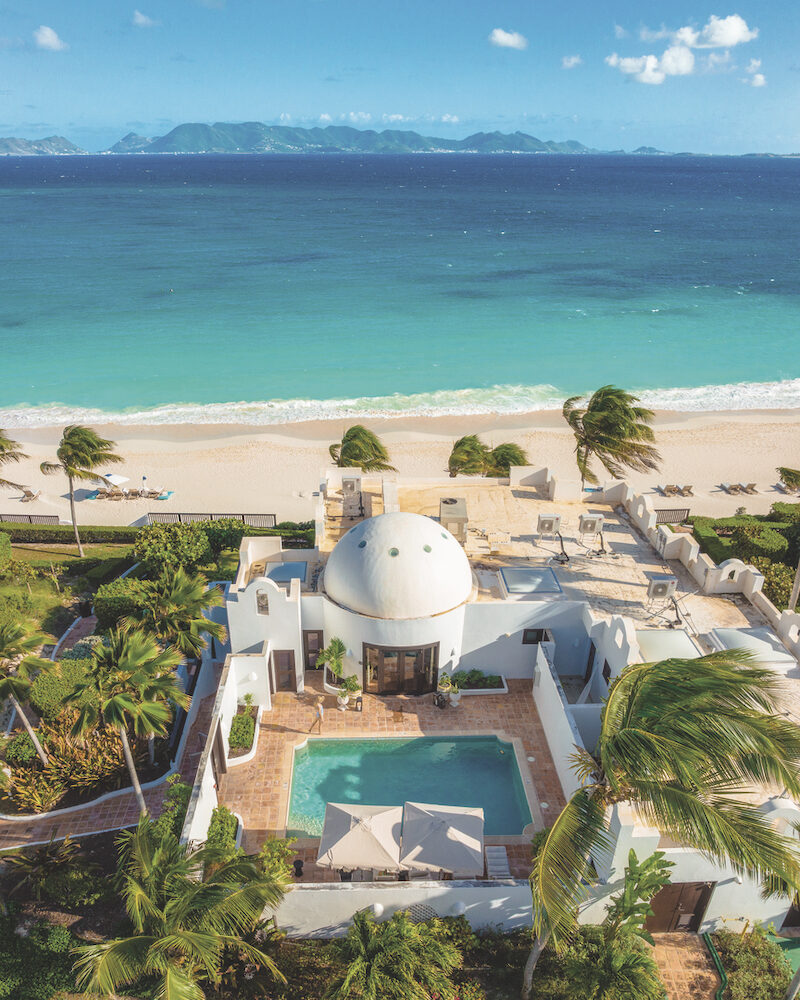 Cap Juluca, A Belmond Hotel, Anguilla
At this glamorous coastal resort, Moroccan-style domed villas nestle among shimmying palm trees on Maundays Bay – a picturesque beach known as one of the most beautiful in Anguilla, if not the entire Caribbean. Water sports, from sailing to scuba diving, feature heavily on Cap Juluca's list of recommended activities, but you'll be equally content taking full advantage of the resort's impeccable beach service, including reserved loungers and sun umbrellas, food and drinks service, and complementary chilled towels, bottled water, and sorbet.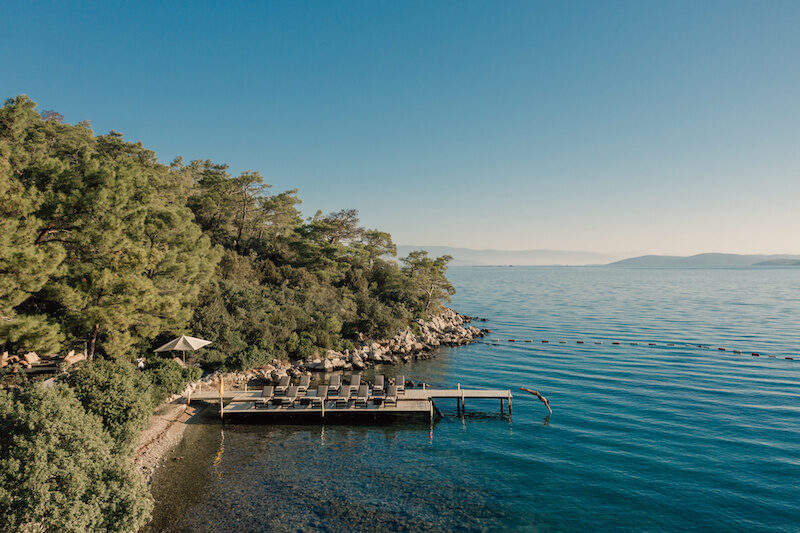 Amanruya, Turkey
Aman's resorts are always located in the most beautiful and remote locations, and Amanruya, on Turkey's Bodrum Peninsula, is no exception. The resort's private guest pavilions are nestled among olive groves and cypress trees, and each comes complete with its own peaceful patio and pool. Once you're settled in, head to the Beach Club, a series of terraces overlooking the crystal clear Aegean Sea, where you can graze on Turkish mezze then descend to the private beach for a cooling dip or paddle-boarding session.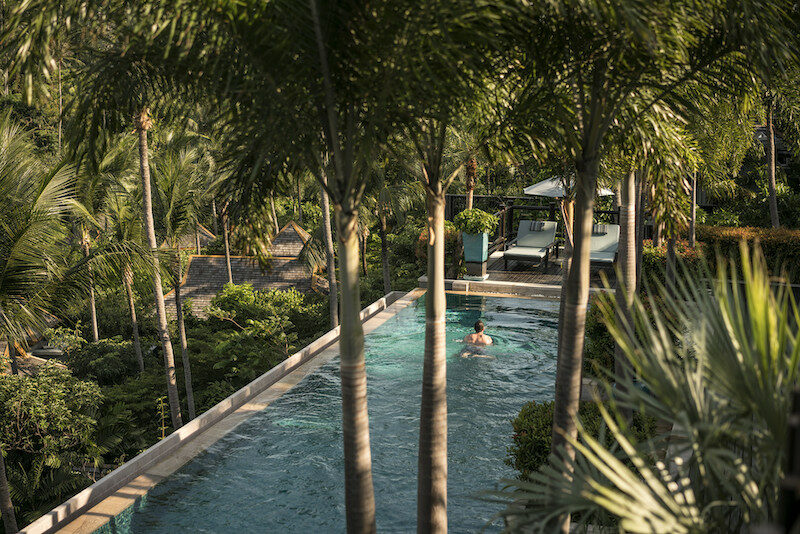 Four Seasons Koh Samui, Thailand
Imagine waking up in a plush villa, throwing open the sliding doors to savor breakfast on your deck overlooking lush jungle flora and turquoise ocean, then diving straight into your private infinity pool to swim some laps before heading to the beach. That's life at the Four Seasons Koh Samui, a luxury resort nestled in the steep, palm tree-covered coastal hills of Thailand's second largest island. If you're feeling active, visit the ocean-facing Muay Thai ring for a sweat-dripping training session or join a shoreside yoga class. On lazy days, find yourself a shady spot and enjoy Four Seasons' famous intuitive service while devouring this summer's best beach read.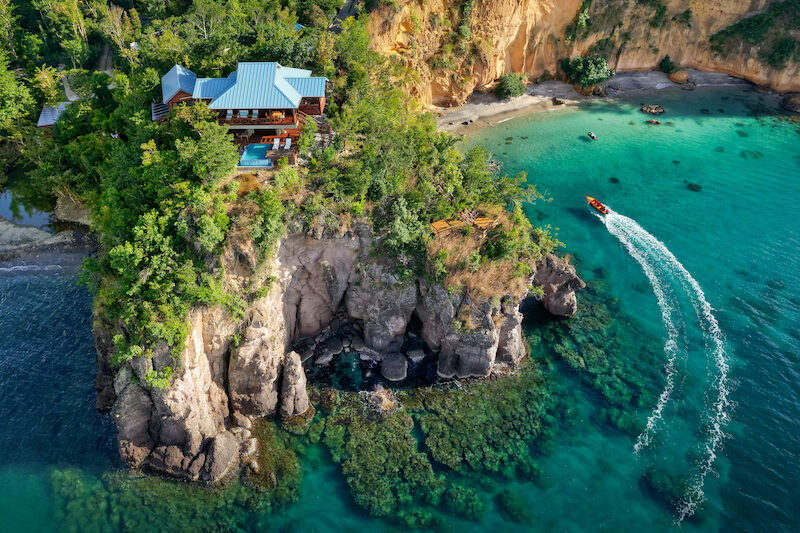 Secret Bay, Dominica
As a rare six-star resort, Secret Bay offers next-level service and unforgettable experiences in the complete privacy of one of Dominica's most stunning locations. Perched on a clifftop, flanked by emerald rainforest, the resort looks out over a secluded cove of cream-colored sand that's only accessible by boat, making it the perfect place for a romantic picnic or quiet day filled with snorkeling and sunbathing. Each award-winning, open-air private residence comes with its own dedicated team comprising a villa host, on-call concierge, chef, and guide, to ensure your stay is smooth and serene from start to finish.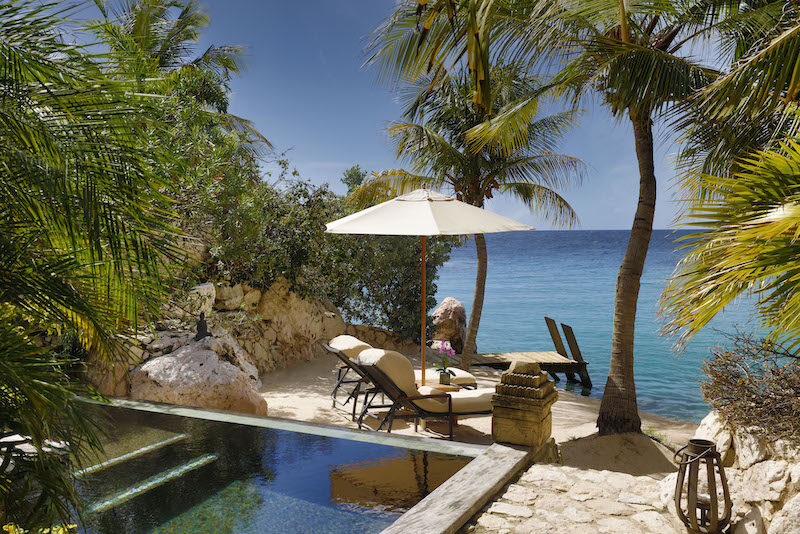 Baoase Luxury Resort, Curaçao
Step into Baoase Luxury Resort, a boutique hotel on the island of Curaçao, and you'd be forgiven for thinking you were in Southeast Asia. Balinese teakwood furniture, wafting incense, and Buddha statues create a zen vibe complemented by the private beach – a perfect sandy cove dotted with spaced out sun loungers, featuring a wooden footbridge that takes guests to the resort's own mini private island. Baoase Luxury Resort is known as one of Curaçao's best hotels for couples, so lean into the romantic ambiance with a torch-lit 'picnic retreat,' a fine-dining experience created by Executive Chef René Klop.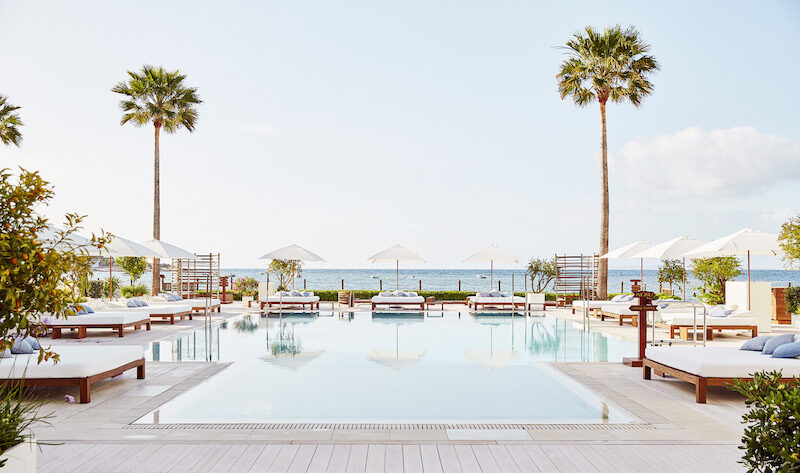 NoBu Ibiza Bay, Spain
Stroll down the beach promenade from Ibiza old town and before long you'll arrive at NoBu Ibiza Bay, a stylish shoreside hotel with a laid-back sensibility. Beachy rooms decorated with hand-crafted items and Ibizan artwork look out over the powdery sand of Talamanca Bay. It's a perfect spot for swimming and lounging, but if you want to mix it up and sunbathe by the pool the hotel has two to pick from: one that's adult-centric with a soundtrack of Balearic beats, the other more family-friendly with a tranquil atmosphere. As evening approaches head to nearby Marina Botafoch to sample the island's nightlife or stay on-site for cocktails and tapas (or NoBu's signature Japanese cuisine) while you witness one of Ibiza's blazing sunsets.
*Featured image courtesy of Secret Bay