The Cedar House Sport Hotel: Fostering Connection Through Outdoor Adventure
The Cedar House Sport Hotel: Fostering Connection Through Outdoor Adventure
We've talked before about the possibility that the pandemic (coupled with increasingly dire news about climate change) will make us more conscious travelers – ones who seek to support local communities struggling financially with the absence of tourists, and who pay attention to the green credentials of every company they travel with. In short, the possibility that it will remind us of how interconnected we truly are.
This week's interviewee created a hotel specifically intended to emphasize connections to each other and the environment. Patty Baird is the owner/director of The Cedar House Sport Hotel, a "basecamp for adventures" in Truckee, California (right next door to Lake Tahoe). Environmentalism is baked into the design and operations of this unique hotel, and Patty considers herself not only a caring host but an educator, helping guests live more in tune with themselves and the world around them.
As vice chair of Visit Truckee-Tahoe, Patty also has theories on how we can combat overtourism, a topic that's increasingly relevant as many idyllic U.S. towns struggle to cope with a huge influx of domestic visitors and transplants.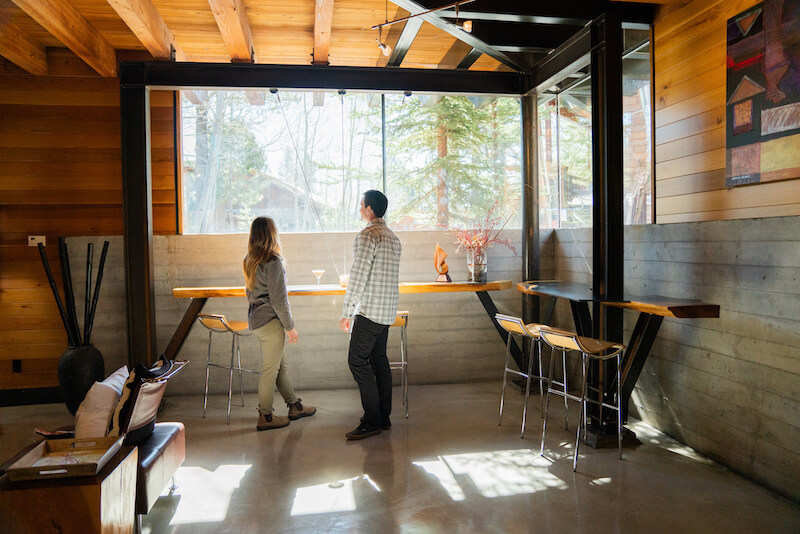 Esme Benjamin: How did the Cedar House Sport Hotel come to be and what was your inspiration?
Patty Baird: My husband and I were in the building and design business working on residential design. I was noticing that homes are getting larger and they're created to keep people inside. I also started thinking about modern technology and how it's changing the way humans communicate and engage with each other. We were concerned about how these things are impacting our collective wellbeing. As hosts, we have this opportunity to inspire and educate through getting people outdoors and connecting with one another.
EB: The design of the hotel is stunning and really unusual. How does that connect to your environmentalism?
PB: The design of the hotel forces people outdoors. The exterior is made of different textures and patterns, like nature, and then inside it's more minimalistic because clutter can trigger stress. There are subtle design elements, like from the dining room you can see our gardens, where food grows. Once you experience something and it becomes important to you, then you develop a desire to protect it. As you know, travel can be transformative.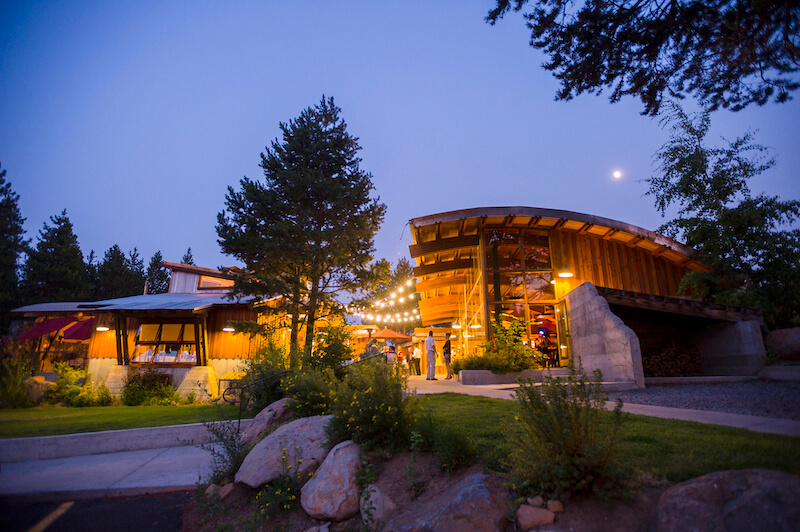 EB: Connection is a guiding ethos for Cedar House Sport Hotel. What are some of the ways you encourage your guests to connect?
PB: I learned from home design that no matter how many rooms you have, everyone congregates in the kitchen because it's the heart of home. Our dining room is completely open to the kitchen so guests can walk in and see their food as it's prepared. Being small, we can really engage with our guests and they can sense that we have heart and care for them. We humans are at our best when we are able to break bread together and share our stories, so everything is designed to encourage that type of experience.
EB: Cedar House is described as an active lifestyle hotel. I've never heard that term before but I like it. What does that mean to you?
PB: We are located in an outdoor Mecca. Depending on the season there's skiing, biking, watersports – we want to introduce our guests to those experiences. Sometimes, when you are on the other side of a physical challenge and you've accomplished it, your whole perspective on things changes. By participating in an active lifestyle we can connect to each other and the outdoors. It's great for us physically and mentally.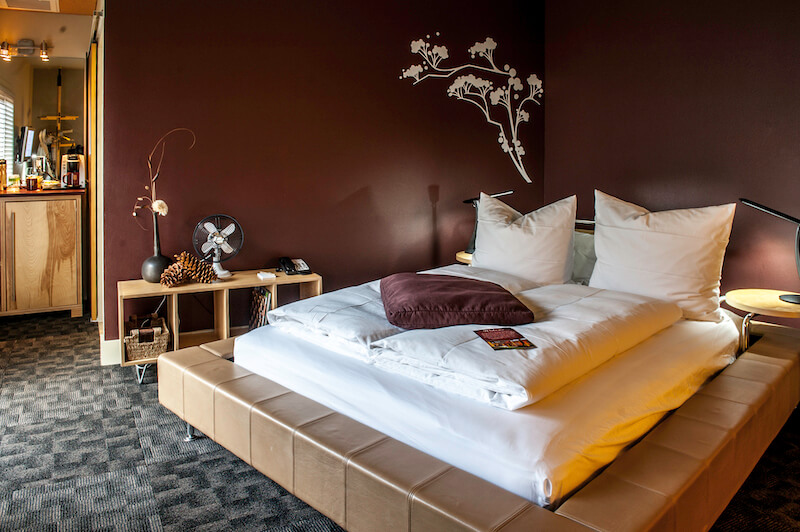 EB: You're also the vice chair of Visit Truckee-Tahoe and I read an op-ed you wrote in a local paper about the delicate balance between visitors and residents in tourist destinations. What's your vision for how we can evolve tourism to restore balance?
PB: I really believe that COVID is presenting some opportunities. It exposed the cracks that were happening already, like overtourism. You have to understand that tourism is basically an industry where we sell something we technically don't own. Yes, I own a hotel, but part of its appeal is the experience of the region and the residents. If we don't take care of our environment and our community then we have nothing to sell. If we take into consideration our community it will in turn create a better experience for our visitors. And I believe that travelers want to contribute to the communities that host them, they just need to be educated and presented with opportunities. Tourism can be used as a force for good. When you really connect to a place you want to contribute and come back.
EB: How can we all be better tourists?
PB: First of all, we need to create a culture of dignity. If we show respect to the visitor, I believe the visitor will show respect back. In my opinion, the answers always lie in nature. Scientists are finding that trees communicate; a forest is this whole cooperative network. Human society can repair itself and its relationship with the environment in the same way – through community and connection.
Visit cedarhousesporthotel.com