The Best Beach Breaks and Island Getaways in the US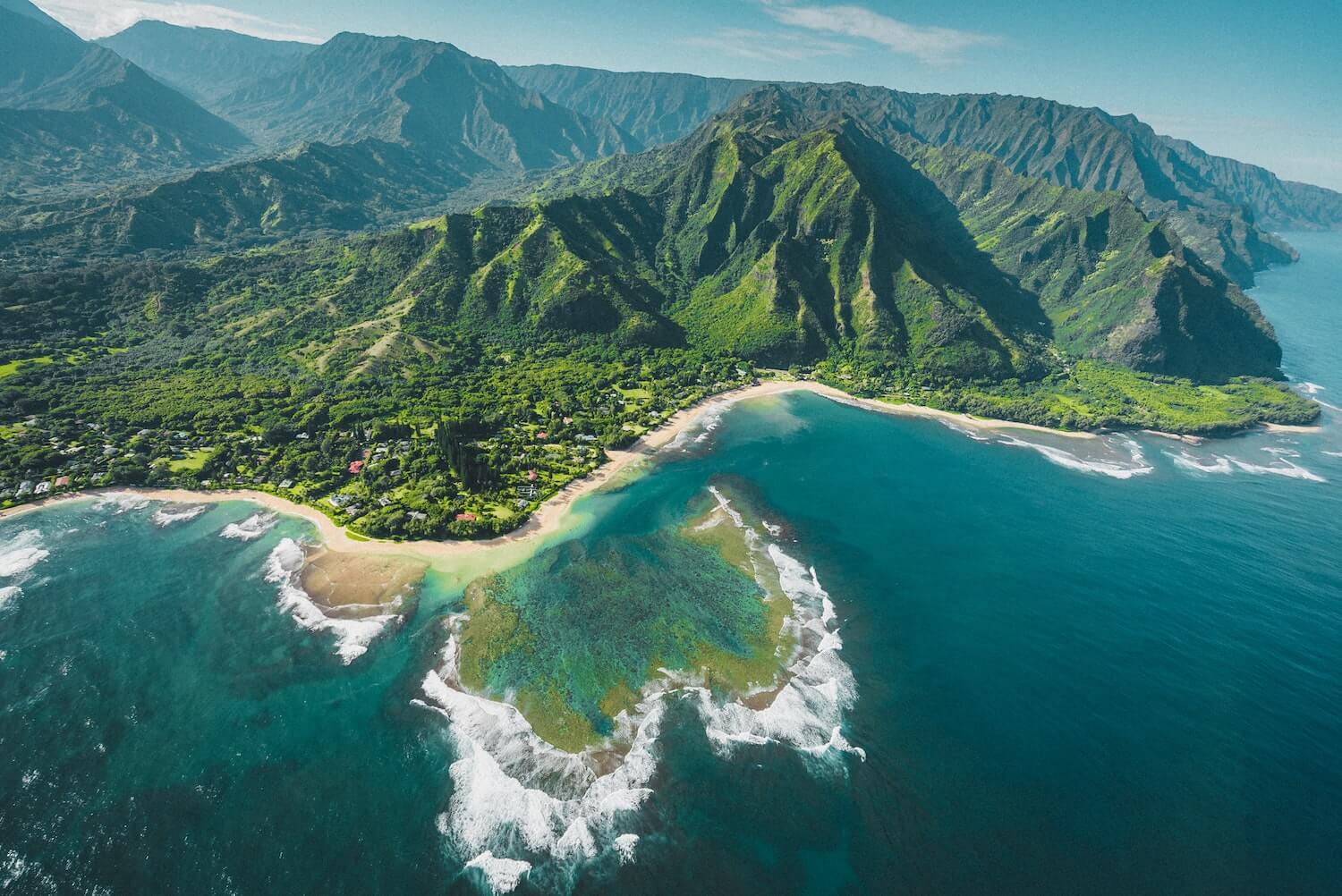 The Best Beach Breaks and Island Getaways in the US
By Amber C. Snider
The U.S. is home to some of the most incredible coastlines and gorgeous islands in the world. And the good news is, you don't have to travel abroad to find the ideal beach retreat; there could be one closer than you think.
Browse our round-up of the top-rated velvety shores that offer visitors a well-earned tranquil escape. From pristine freshwater lakes and seductive black lava vistas to the white sandy shores of the southeastern coast, we promise you'll find the beachy vacation you've been waiting for.
Sanibel Island, FL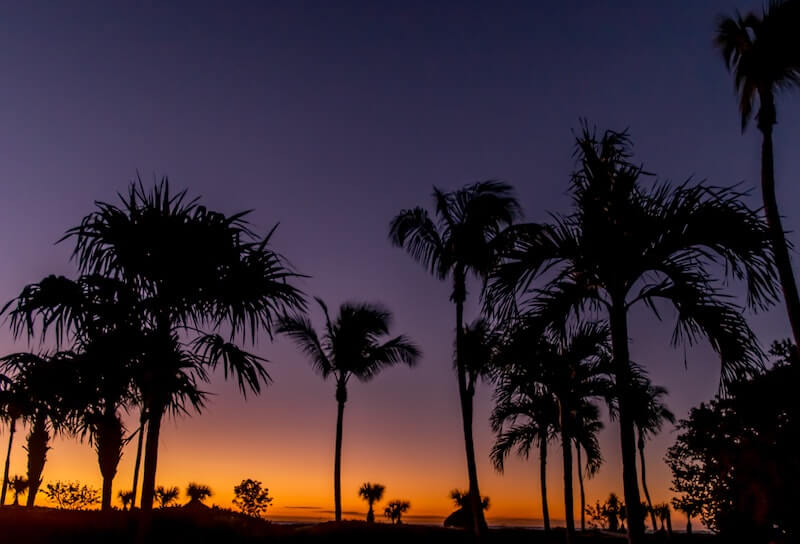 Consistently ranked as one of the top beaches in the U.S., Sanibel Island is famous for its 15 miles of pristine sands and peaceful atmosphere. Located west of Fort Myers, this laidback little island has no traffic lights and offers a great getaway for families, couples or solo travelers alike. Take a swim in the Gulf of Mexico (which feels like a warm bathtub nearly all year) and explore the island by bike on the 25+ miles of bike paths. Since Sanibel has an east-west orientation, it acts as a "sift for the Gulf Tides," raking in 250 kinds of seashells and welcoming 50 different types of fish. It's great for bird watching too, so bring your binoculars if that's your thing.
Hapuna Beach State Park, Hawaii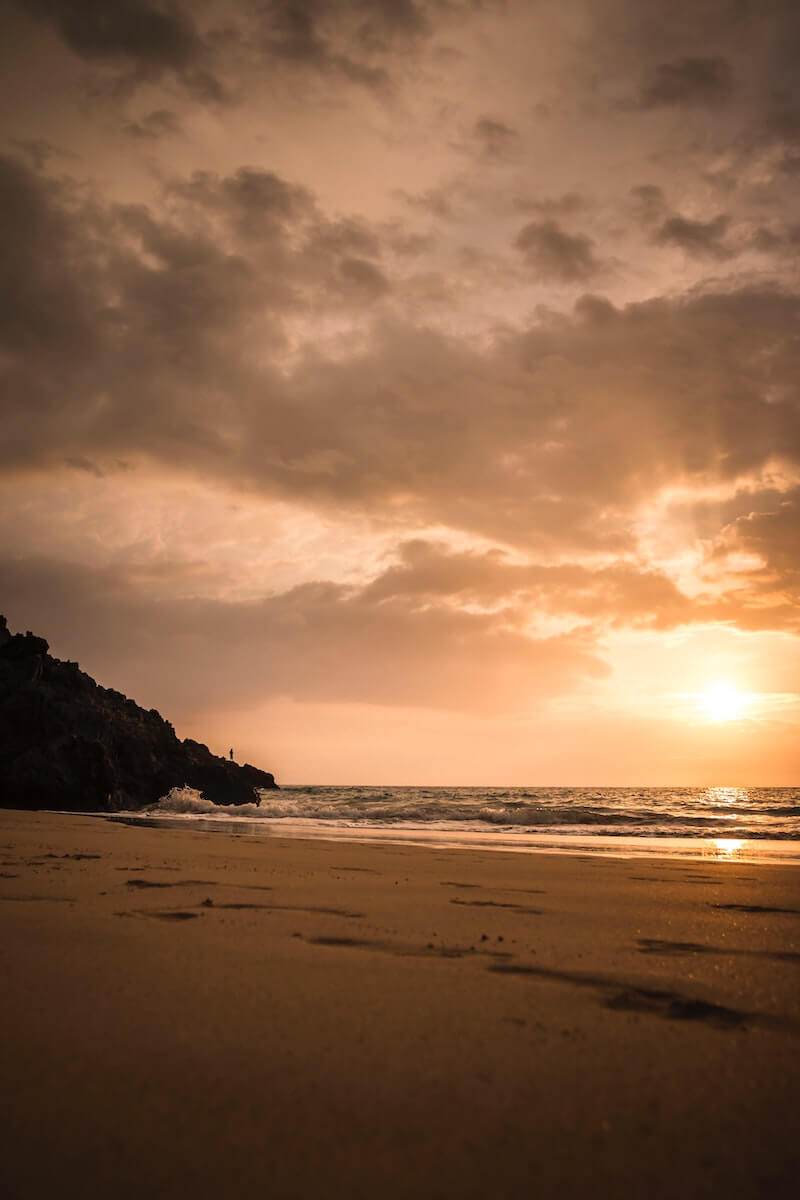 Voted the number one beach in 2021 by Dr. Stephen Leatherman, director of the Laboratory for Coastal Research at Florida International University and expert beach reviewer, Hapuna Beach State Park beat out the contenders because of its "white coral sand beach...in a landscape dominated by black lava flows." It's also a great spot for scuba diving, snorkeling, bodyboarding, and swimming, but Dr. Leatherman (aka Dr. Beach) recommends watching out for the rip currents in the winter season. Set along the majestic Kohala Coast on the western side of the Island of Hawaii, the park opens daily from 7am to 8pm and parking is just $5. When you're worn out from soaking up those sun-rays, stay close to the park and opt for luxurious body treatments at The Westin Hapuna Beach Resort.
Wrightsville Beach, North Carolina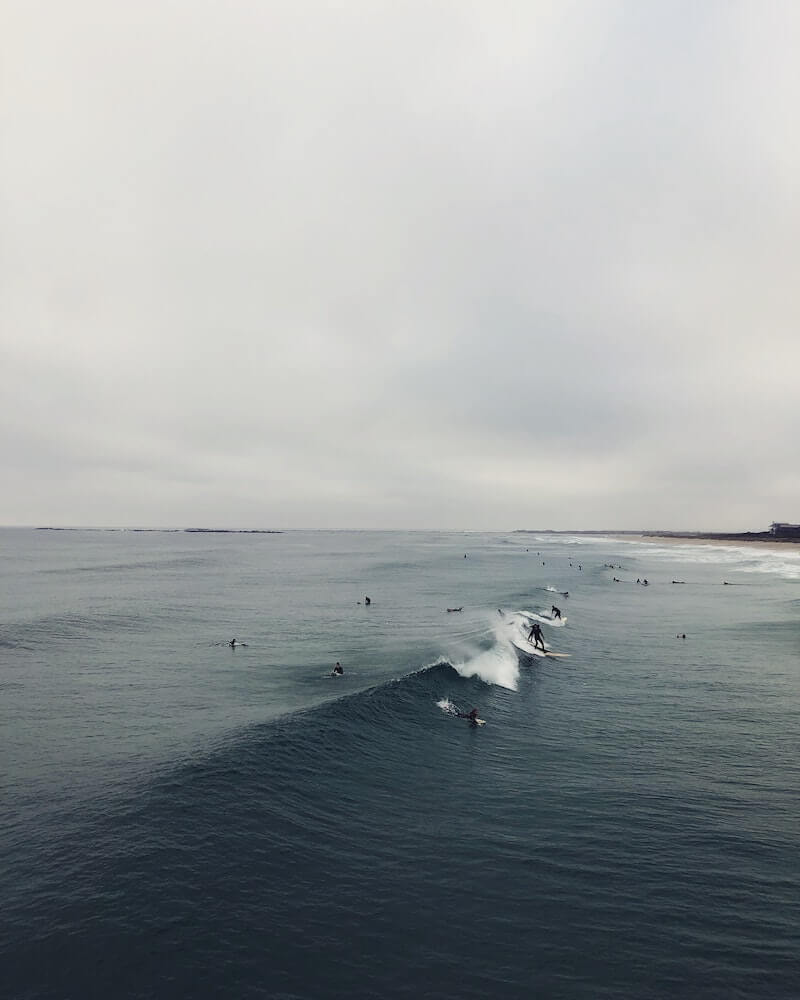 Just 8.5 miles east of Wilmington, NC (shoutout to all the Dawson's Creek fans out there), Wrightsville Beach is a great option for those who want an alternative to the Outer Banks. Wake to the sound of waves at or opt for this 4-bed with outdoor shower and back patio. The public beaches are rarely overcrowded, even in high season. They also offer up some of the best waves on the east coast, making this a prime spot for surfing. In the evening, head over to Oceanic, a seafood restaurant on the historic Crystal Pier, or South Beach Grill for locally-sourced, classic Southern fare.
Flathead Lake, Montana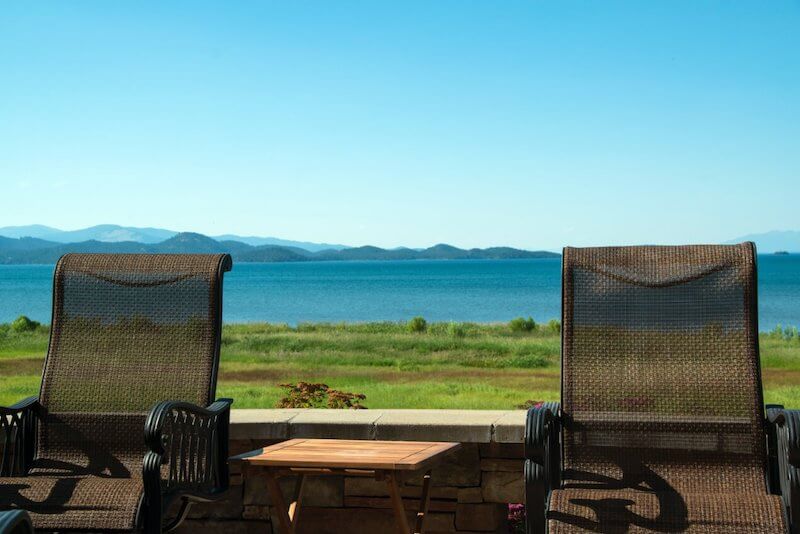 Want to swim in the pristine blue-green remnants of an ancient glacier? Flathead Lake, a stunning freshwater lake in northwest Montana (and the largest lake in the West), offers 185 miles of shoreline to explore. It's known for its excellent trout fishing (each catch typically weighs between 8-20 pounds), scenic camping, sailing, swimming, kayaking and water skiing. Be sure to check out Wild Horse Island State Park (home to wild horses) and the peaceful Flathead Lake State Park (which is also great for camping) while you're there.
Assateague Island, Maryland/Virginia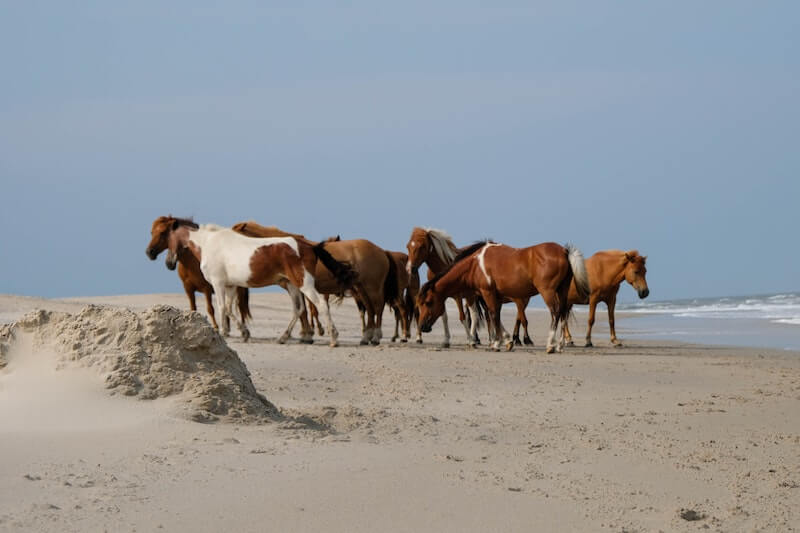 No one really knows how they got there exactly (possibly by shipwreck), but Assateague Island is home to hundreds of wild horses, all of which wander freely along the 37-mile shoreline. This lesser-known gem straddles both Maryland and Virginia territory and offers pastoral reprieve from the rest of the nearby beaches. Since it's a National Seashore, there are no resorts or hotels on the island, however camping is permitted for $30-$50 per night. If waking up to Atlantic sunrises on a barrier island sounds idyllic but camping just isn't your thing, stay in nearby Ocean City. When visiting the island, be sure to keep a responsible distance from the horses, as feeding or petting them could intrude upon their natural, wild state.
Point Lobos State Natural Reserve near Monterey, CA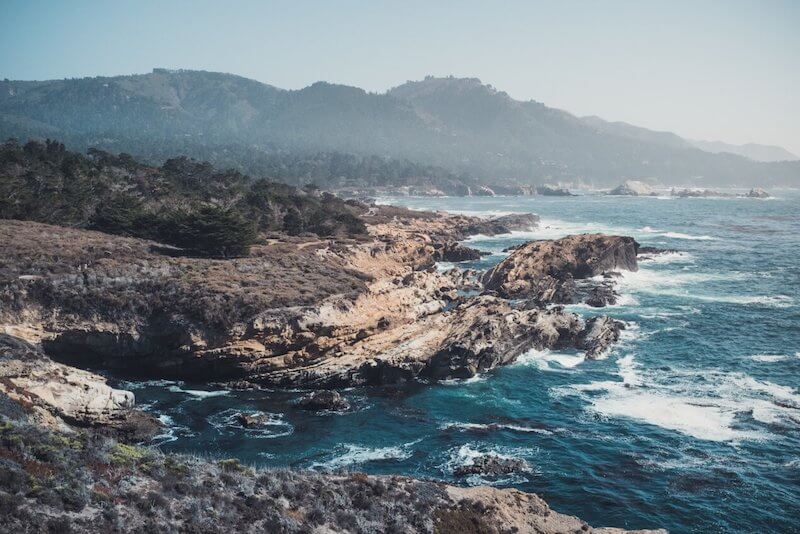 While you won't find velvety, white sand at Point Lobos State Natural Reserve, you will get picturesque rocky coves, emerald green water, abundant wildlife and nature trails. Located on the Big Sur Coast near Monterey, Point Lobos is home to sunbathing sea lions, playful otters, and numerous bird species, making it a favorite for painters and photographers looking for some natural inspiration. It's also very popular with scuba divers, due to its rich underwater life kept intact by kelp forests. Visitors can catch year-round sightings of whales right from the shoreline and it's also a "wintering-over spot" for Monarch butterflies. Each of the eight beaches has its own distinct appeal, but China Cove is a must-see for its Instagram-worthy vistas shrouded by pine trees, and Sea Lion Cove is a favorite thanks to its famous residents.
Amelia Island, FL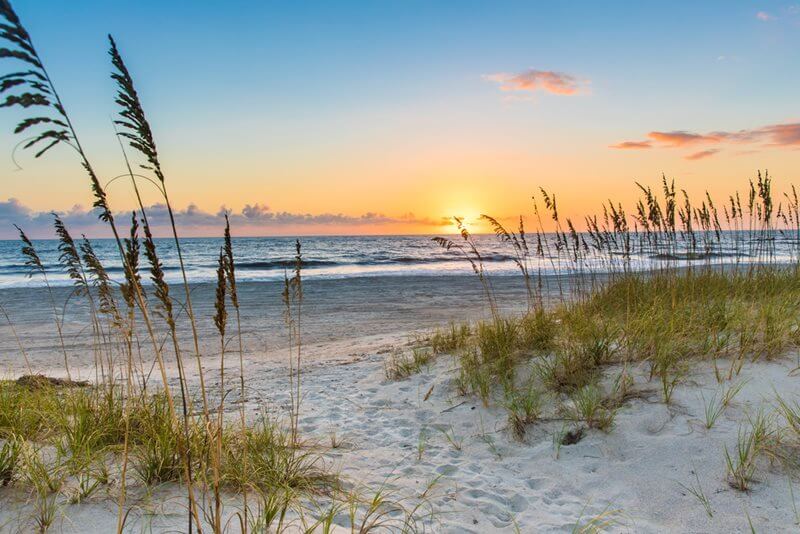 Florida has some of the best beaches in the United States, if not the world. Case in point: Amelia Island, which boasts 13 miles of Appalachian quartz beaches and abundant wildlife, winning it multiple accolades. Amelia Island is also surrounded by the Intracoastal Waterway, so if you'd like to take your boat for a cruise along the east coast, this is a prime spot to dock. When you're done soaking in those Atlantic Ocean views, head downtown to the Victorian seaport village, where you'll find boutique shops, local seafood fare, art galleries, and tasting tours.