Take a Vino-Themed Vacation in One of the USA's Top Wine Regions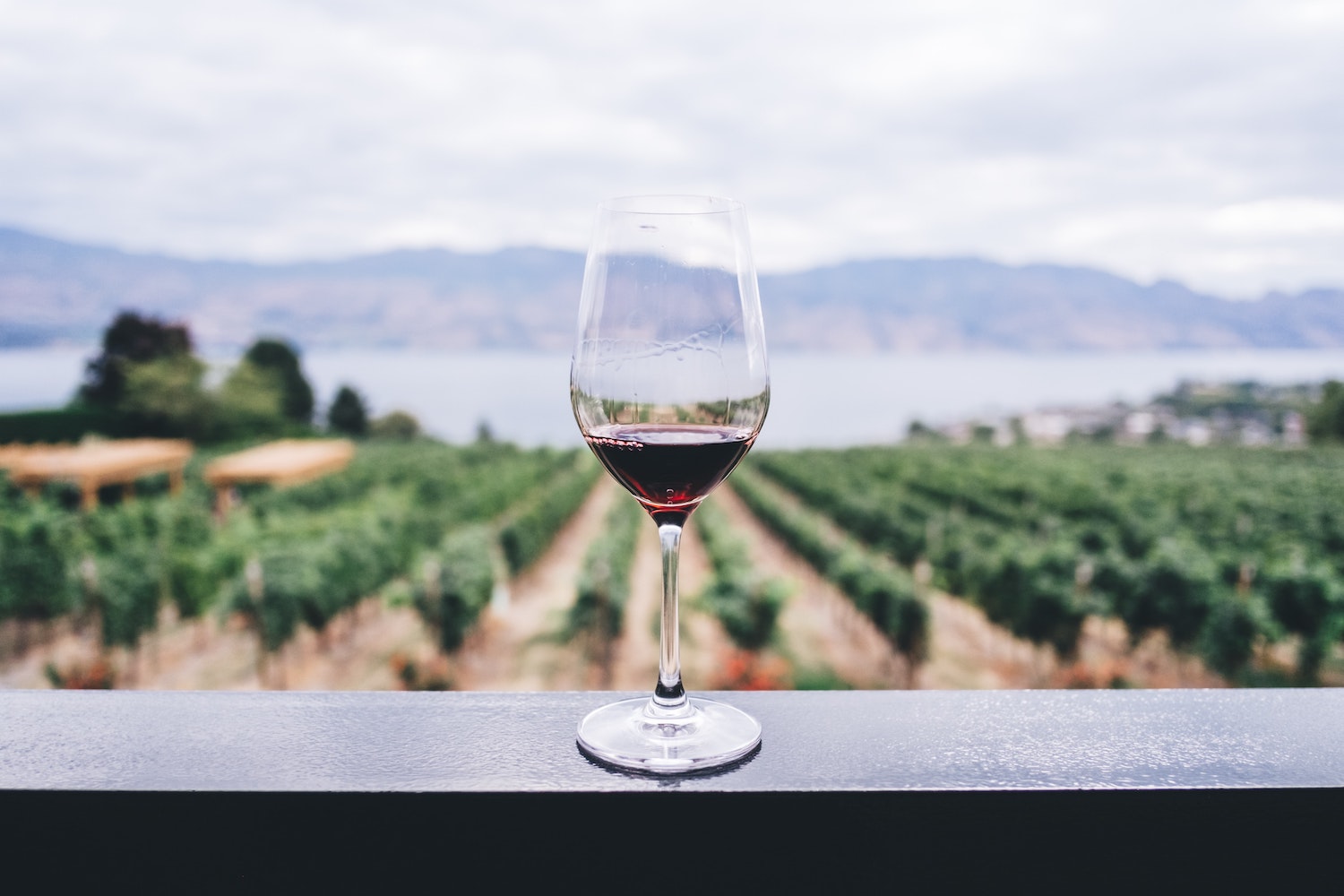 Take a Vino-Themed Vacation in One of the USA's Top Wine Regions
By Kimberly Peiffer
Whether you're a seasoned oenophile or a wine-tasting rookie, there is a little something for everyone in wine country, and you don't need to travel all the way to Tuscany to have an authentic experience. Home to over 10,000 wineries and nearly one million acres of grape-bearing land, the United States produces some of the best wines in the world. From the mouth-watering Chardonnays of Napa Valley to the delicious Zinfandels of Paso Robles, American vineyards are more esteemed than ever. What better way to learn the ins and outs of the winemaking process, from grape stomping to harvesting, than a vino-themed vacation?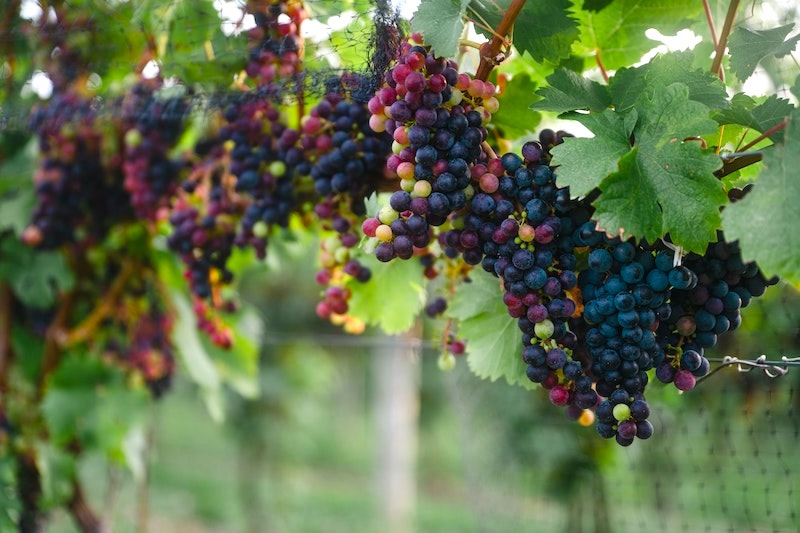 Finger Lakes, NY
For East Coasters, the gorgeous region of the Finger Lakes is a hop, skip and a jump away (read: less than a five-hour drive northwest from Manhattan). Known for its Rieslings and lighter reds (think Pinot Noir and Cabernet Franc varietals), the Finger Lakes region has a surprisingly large amount of turf to explore; the area boasts well over 100 wineries, situated close to some of the larger lakes of the region including Cayuga, Keuka and Seneca Lakes. Family-owned Ravines Wines Cellars on Keuka offers expansive views of the stunning surrounding lakes and a classic winemaking experience you'll never forget. Meanwhile, Wagner Vineyards over on Seneca is a 250-acre estate winery that is a dream come true for wine-lovers, marrying rich history and an expansive tasting offering.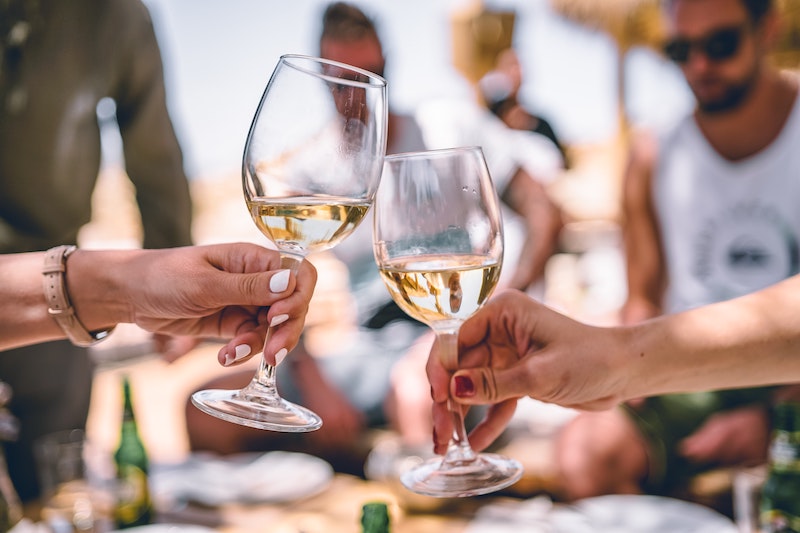 Texas Hill Country, Texas
Texas may not instantly spring to mind when thinking of vineyards, but scattered in between sleepy cattle ranches and little historic towns you'll find the Lone Star State's best kept (vino) secret: Texas Hill Country. Just a 1.5-hour drive from Austin, you'll roll right into the glorious Texan terrain that houses no less than 50 unique wineries (Cabernet Sauvignon and Zinfandels are the star grapes here, in addition to some white grape varietals-Chenin Blanc and Chardonnay). Book a half or full-day wine tour and let the locals give you the inside scoop. Definitely leave time to experience Fredericksburg – the epicenter of Texas Wine Country – including grape stomping, plenty of live music, and a dip in one the area's famous swimming holes (Jacob's Well is a tried-and-true favorite).
Paso Robles, CA
What could be more picturesque than a wine region that offers expansive views of the Pacific Ocean, coupled with the vistas of rugged mountainsides? Enter Paso Robles. Located smack dab between San Francisco and Los Angeles, Paso, which is known for its Zinfandels, Bordeaux and Rhône-style wines, has a little bit of everything, including a charming downtown area and plenty of attractions. Don't miss The Hearst Castle at San Simeon Bay, which offers two distinct tasting offerings at its Ranch Winery: one at the San Simeon Tasting Room and a second at the Paso Robles Estate Vineyard. Another must-visit is Adelaida's Estate Vineyards, a patchwork of farms minutes from downtown Paso, spanning over 2,000 acres of land.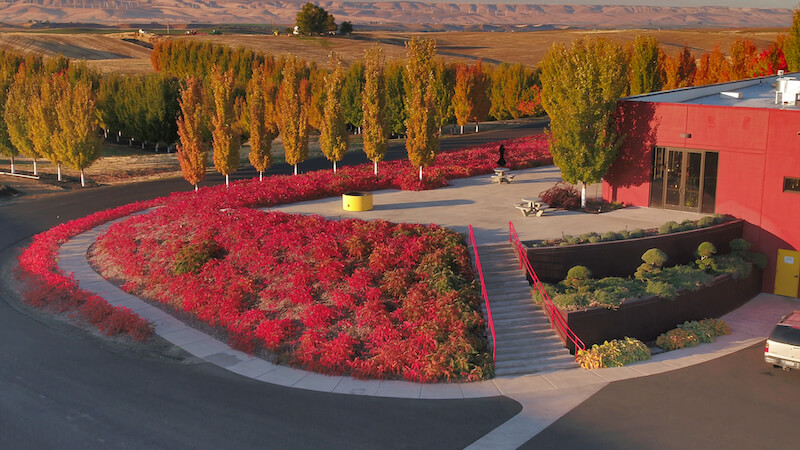 Walla Walla Valley, Washington
Four hours east of both Seattle and Portland, pin dropped in the Blue Mountains in Southeast Washington, is the burgeoning town of Walla Walla. This pastoral land is dotted with over 100 local vineyards – each one seemingly more charming than the next. Imbibe in a glass of Cabernet Sauvignon, Merlot or Malbec at some of the area's rock-star wineries, including Sleight of Hand Cellars for a funky, unique wine tasting experience, or Long Shadows Winery for some of the most advanced wine-making facilities in the region. In between tastings (or at sunset) book a hot air balloon ride over the Blue Mountains for a true Kodak moment, and be sure to leave plenty of time to explore the unique town and visit the farmer's markets (you won't leave Walla Walla hungry, that's a promise).
Willamette Valley, Oregon
If an abundance of options sounds like the dream to you, head to Willamette Valley, where over 500 wineries are snuggled among the beautiful Oregon countryside. Pinot Noir lovers will be in heaven; the valley – a short hour-long drive from Portland – is one of the world's premier Pinot Noir producing regions. When it comes to winery experiences, Willamette Valley has a little bit of everything to offer. Book a private tour with the owner at Bells Up Winery, or head to Lenne Estate to test your palate at a blind tasting. However, vineyards aren't the only thing this state has in spades; from hiking to biking to kayaking, outdoor activities also reign supreme (a perfect balance for all that wine tasting).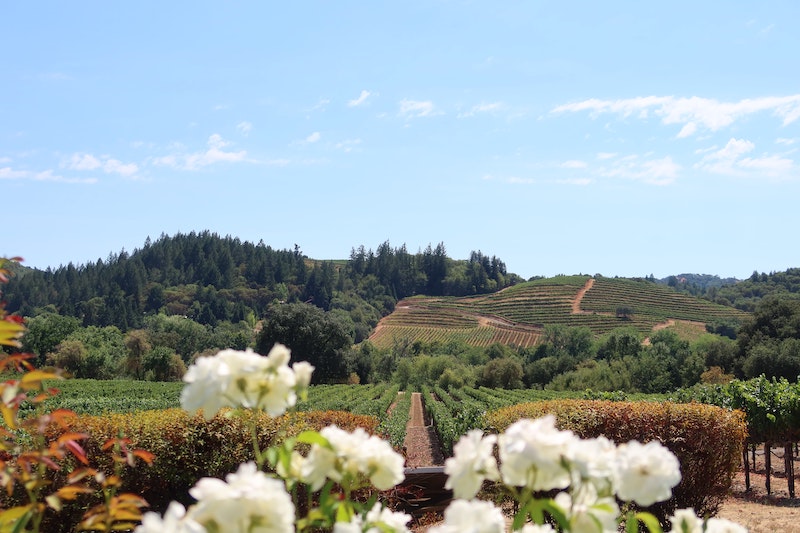 Napa Valley, CA
Is it the world-class wineries known for crafting more than three different wine grape varieties, from Albariño to Zinfandel? Is it the smattering of endless accommodation offerings, from luxury resorts to enchanting bed and breakfasts? Or perhaps it's the world-renowned cuisine from some of the most celebrated chefs in the country. All of the above and more make Napa one of the most quintessential wine country trips of all time. Art lovers will love a visit to Hall Winery, a gorgeous property designed by a husband-and-wife team with a penchant for art collecting. For one of the most regal tasting experiences, head straight to Domaine Carneros, a stunning estate founded by the noble family behind Champagne Taittinger. Located right next door to the legendary Beringer Estate Winery you'll find Alila Napa Valley, a luxury hotel with delicious farm-to-table restaurant, opulent spa and a top-rated bicycle tour that pairs wine tasting with outdoor adventure.
Sonoma, CA
Just 45 miles from San Francisco you'll find California's other famous wine-tasting region. Sonoma Valley is studded with award-winning wineries, cozy bed & breakfasts, luxury spas and an abundance of state and regional parks – 13,000 acres of them to be precise. But that's only the beginning – farm-to-table restaurants, art galleries and one-of-kind boutiques make it all the more special. Many visitors have a tough time choosing between Napa and Sonoma, and many choose to visit both during their vacation to solve that problem; after all they're only 20 minutes away from each other.