Savoring Norway's Waters: Luxury Boat Adventures With Top The Fjords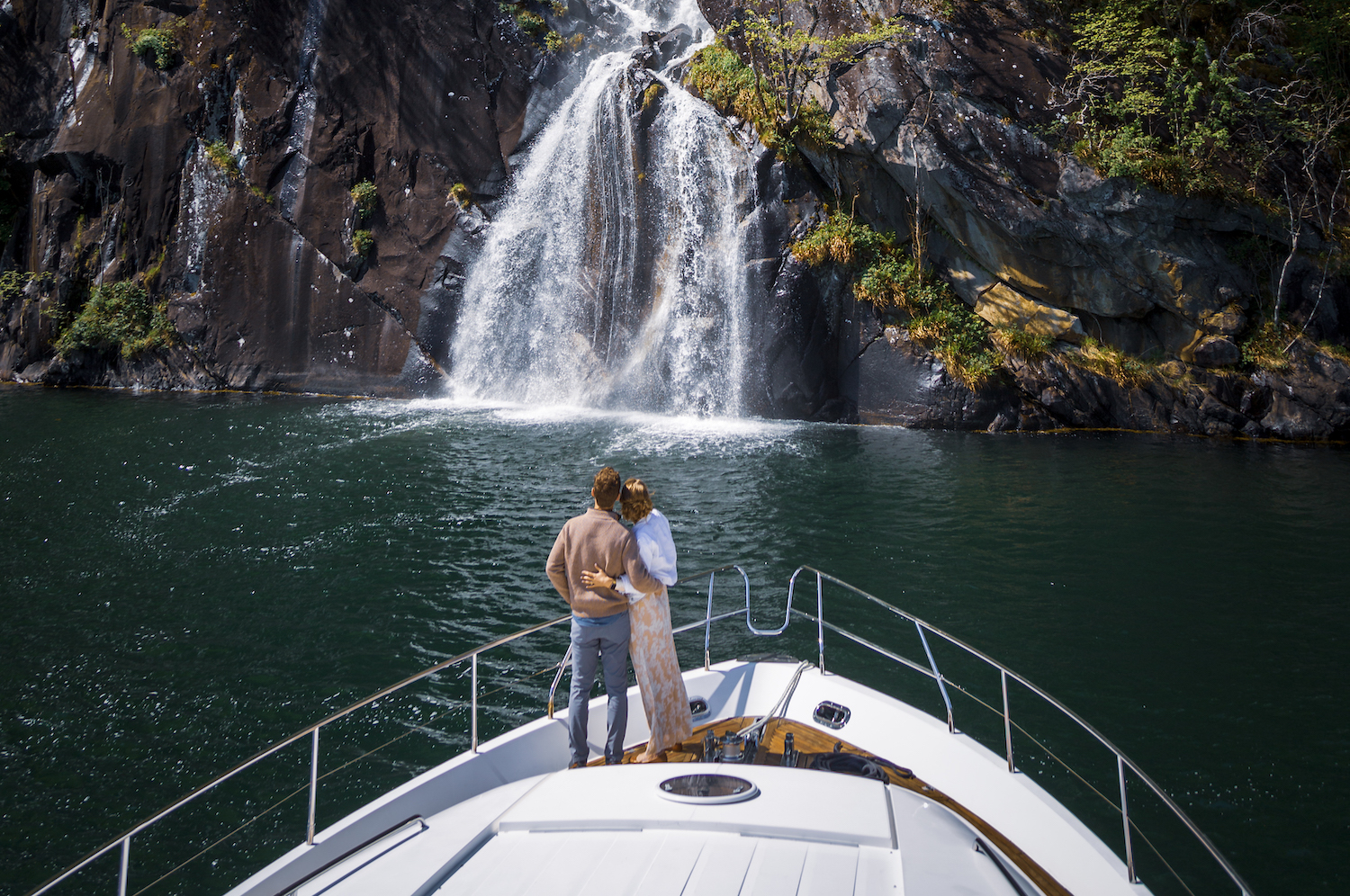 Savoring Norway's Waters: Luxury Boat Adventures With Top The Fjords
By Esme Benjamin
From dramatic fjords to rugged coastlines and clear, calm lakes – Norway's water has shaped everything from its cuisine to its recreational pastimes. It's also what makes the country so picturesque – one big reason the destination has become increasingly popular with visitors (18.4 million hotel stays were recorded in 2022. A record for the country).
There's certainly no shortage of cruises and boat rides providing a whistle-stop tour of Norway's watery highlights, but only one company promises access to remote places and unique local-driven experiences. Top The Fjords is a family-run adventure company owned and operated by Karianne Godøy Sætre and her stepmother Carolina Sætre. The two are aided and inspired by Karianne's father Alf Roald Sætre, an aqua engineer and marine biologist who's best known as "Oyster Dundee" (a nod to the 80s movie Crocodile Dundee because he always wears a distinctive hat) and the owner of Cornelius – Norway's most famous seafood restaurant and the inspiration for the movie The Menu.
The family channels its deep connections in the Bergen region and tailors the itinerary to each guest. It's a luxurious experience encompassing outdoor activities, interactions with local people, and food adventures that invite participation. On Top The Fjord's signature culinary experiences, guests get their hands dirty helping to harvest and prepare the sea's bounty to be cooked aboard the boat often by "Oyster Dunder" himself, Alf Roald Sætre. It promises to be one of the most memorable and authentic meals of their lives.
We spoke with Karianne to discuss the Norwegian connection to water, Bergen's outstanding food scene, and what makes her family's tours unique.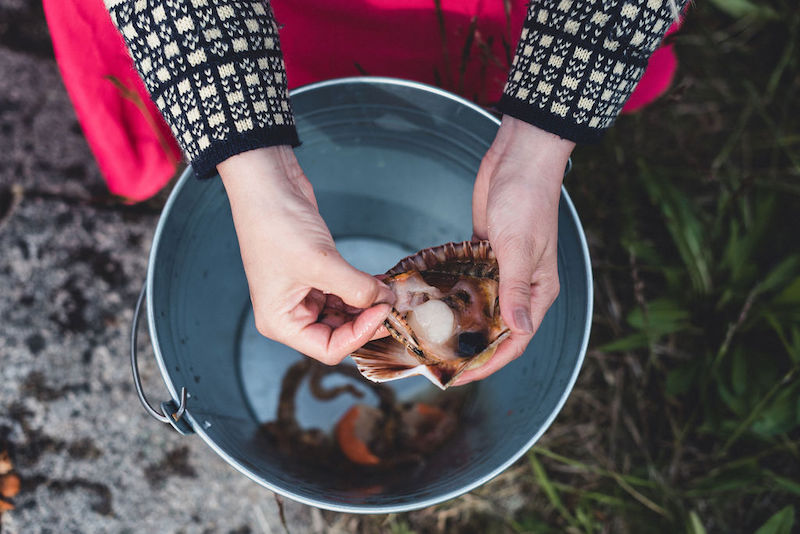 Esme Benjamin: Let's start by talking about Bergen and what makes it such a special part of the world.
Karianne Godøy Sætre: Bergen is the second-largest city in Norway. Visitors come here because it's so easy to access the coast and the country's famous fjords and mountains. Over the years, Bergen has been recognized for its culinary scene – especially its seafood, which is fresh and hand-picked, so it's very environmentally friendly. The shellfish that we catch in Norway is world-renowned and it's exported to several Michelin-star restaurants around Europe. A few years ago chef Gordon Ramsay was in Bergen shooting Gordon Ramsay Uncharted with National Geographic. Local experts took him diving for scallops and he said they were the best scallops he had ever tasted.
EB: How does being close to the water shape life and culture in Norway?
KGS: The water is a very big part of who we are and the maritime resources have been important to the coastal communities throughout most of Norway's history. All around Bergen, you'll find small fishing villages and boathouses where the water surrounding us is still an important part of the local lifestyle. Back in the day, we were harvesting most of our food from the water, and even though we are a modern city today, we still go to our cabins outside Bergen to fish and harvest from the ocean. We do the things that our great-grandfathers did back then.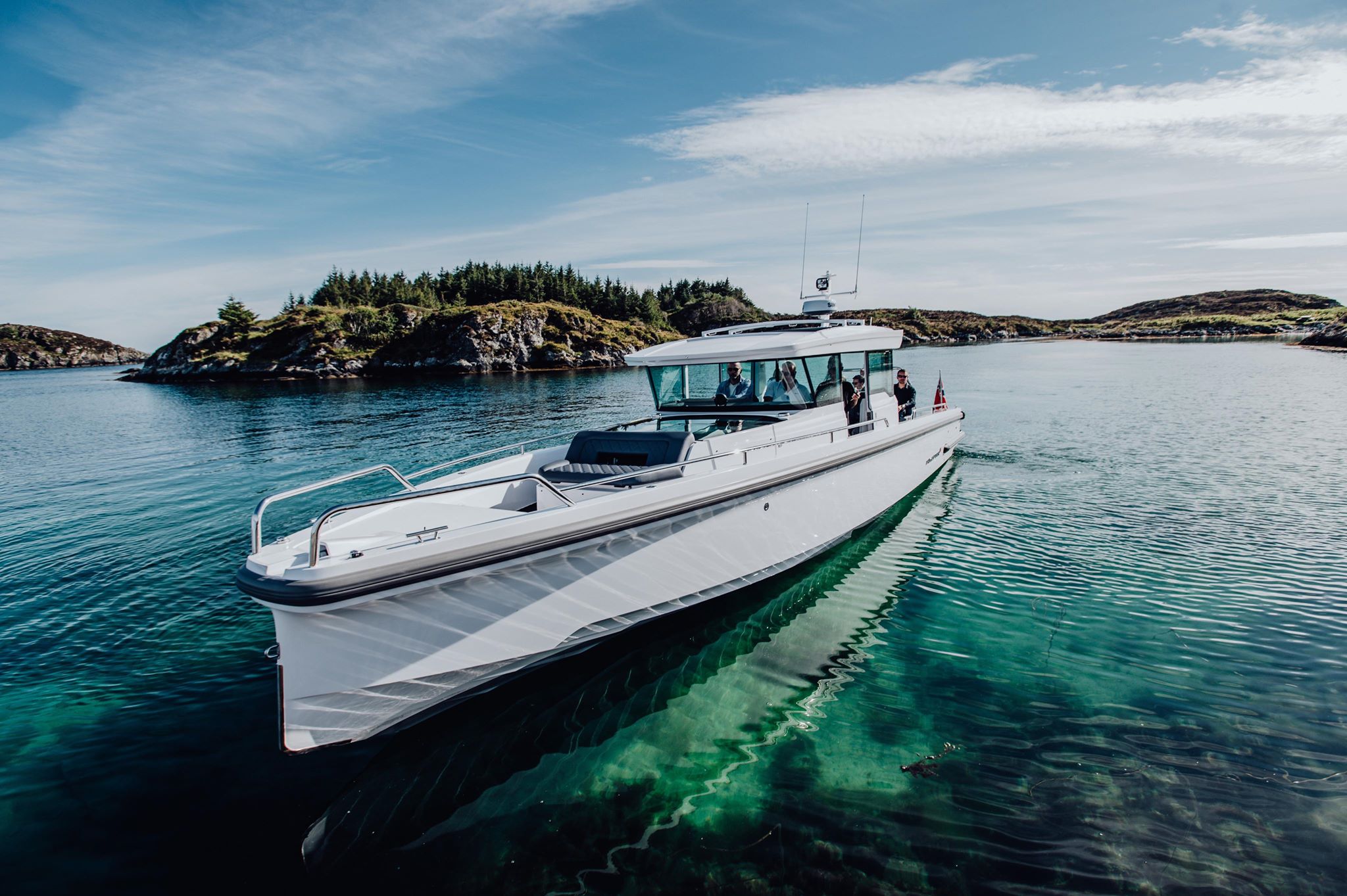 EB: As an adventure tour company offering a unique experience focused around Norway's waters, Top The Fjords really appealed to me. How did the company come to be?
KGS: It was me and my stepmother who started Top The Fjords. After I had my first child I used to work in a bank, but the thought of going back wasn't really what I wanted. I had previously worked at Cornelius, the seafood restaurant my father started, and the connection with guests and creating memories for other people was something I missed.
EB: Food seems to be a big part of Top The Fjords. Given your father's background, is he involved in the trips?
KGS: My father, Alf Roald Sætre, definitely plays an important role. He's a very charming guy with a background in aqua engineering, marine biology, and oyster and salmon farming. Culinary adventures are a big part of what we do. We like to give guests a more authentic experience by taking them out of the crowded places. We sail through one of the world's most fantastic `pantries´, anchor down in a beautiful bay, pull up our nets full of fresh delicacies, and teach the guests how to open the shells themselves. They personally cook and eat a seafood tower on the boat before being transported back to the city again.
EB: Tell us a bit more about what makes Top The Fjords' trips unique
KGS: Bergen is a popular tourist destination, and as is the case with every popular destination – visitors often miss out on its hidden gems.
We have focused our strategy on the water, using our fleet of boats to whisk guests away from crowded areas and typical tourist places. Our goal is to create possibilities for guests to explore the culture, history, and culinary traditions of this place. In 2020 we received two brand new Axopar boats - basically fast-speed mini yachts. We consider these to be the Gran Turismo of the seas, opening a world of possibilities for safe, extended trips in comfort, even in unpredictable weather. In terms of speed, the Axopar has given us the opportunity to access beautiful and remote locations that most people aren't able to reach, meet fascinating local people, and simply immerse in different local cultures.
There are lots of storage spaces onboard the Axopar, so we can bring bikes, kayaks or SUPs for the guests. Fishing, cave climbing, and coastal walking are also popular. We make bonfires on the rocks and cook lunches made from the catch of the day. Everything is super fresh and harvested by hand, including shellfish and seaweed. Clients are almost crying when they leave because they've had the experience of their lifetime. It gives us so much motivation for the future and it gives us the confidence that what we have created is something very unique.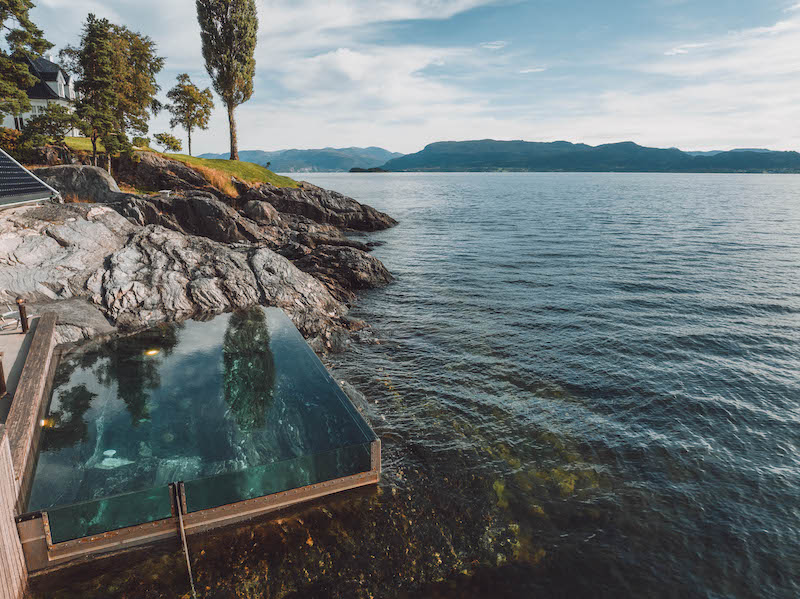 EB: You do a lot of custom trips. How do you create a personalized itinerary for guests?
KGS: Getting to know the clients is important. Who are they, what kind of interests do they have, and what do they want to explore? We use that information to create the experience that we think would suit them best. Normally we design day excursions, but we also customize longer stays with a set of activities and adventures. Sometimes we invite other suppliers along and we can arrange water-side villas to complete the whole itinerary.
EB: Norway has become so popular in the past few years and visiting the fjords is on many people's bucket lists. It must be an exciting time for you!
KGS: We find it very interesting. Why Norway? Why now? Regardless of the reason, it's very exciting. We love to use our expertise and knowledge about the landscapes and the people to create memorable trips for every single client. The best tip you can ever get is a smile from the guest.
*This interview has been edited for length and clarity