Rachel Signer, Natural Winemaker & Journalist, on the Places That Shaped Her Identity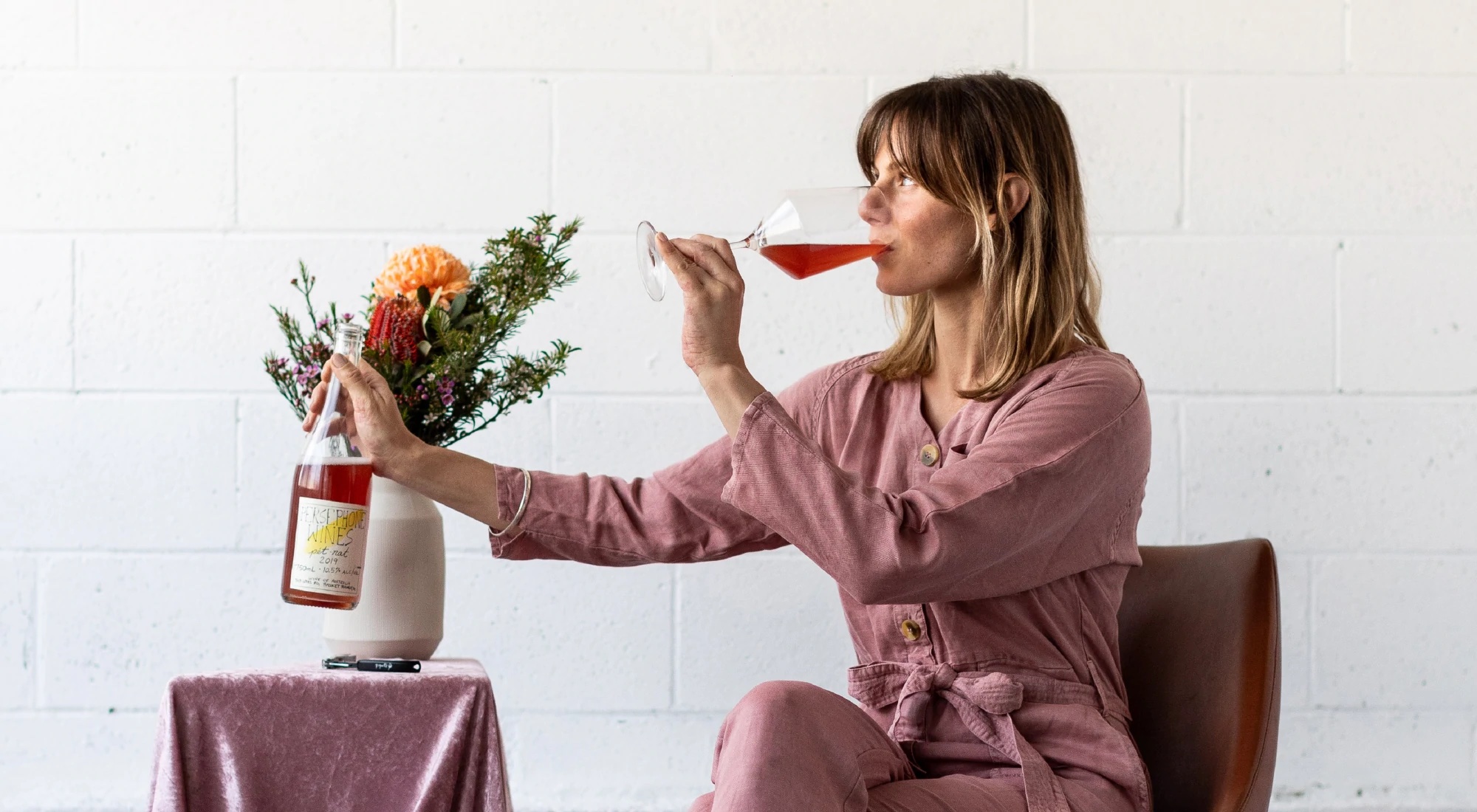 Rachel Signer, Natural Winemaker & Journalist, on the Places That Shaped Her Identity
By Esme Benjamin
Rachel Signer was an aspiring author living in Brooklyn, cobbling together a living by freelance writing and working various jobs in hospitality, when she was invited on a food and wine-themed press trip to Burgundy and Paris. It was a trip that would solidify her deep appreciation for the French language, culture, cuisine, and wine––specifically natural wine (unfiltered, pesticide-free, and with lower amounts of preservatives).
Rachel spent the next few years following her heart. First to Paris, where she dreamed of opening a bar with her best friend, and then to Australia, to pursue a relationship with a natural winemaker (a story she recounts in her book You Had Me at Pét-Nat: A Natural Wine Soaked Memoir). As she tried to figure out which life path and which place to commit to, Rachel channeled her knowledge and her passion into launching a natural wine-themed publication, Pipette Magazine, and her own label of hand-produced natural wine, Persephone.
Rachel's story is a testament to the ways one trip can propel a life in an entirely different direction. And how the places we visit not only speak to our current identities (our hobbies and interests), but can also shape our futures, informing who we become.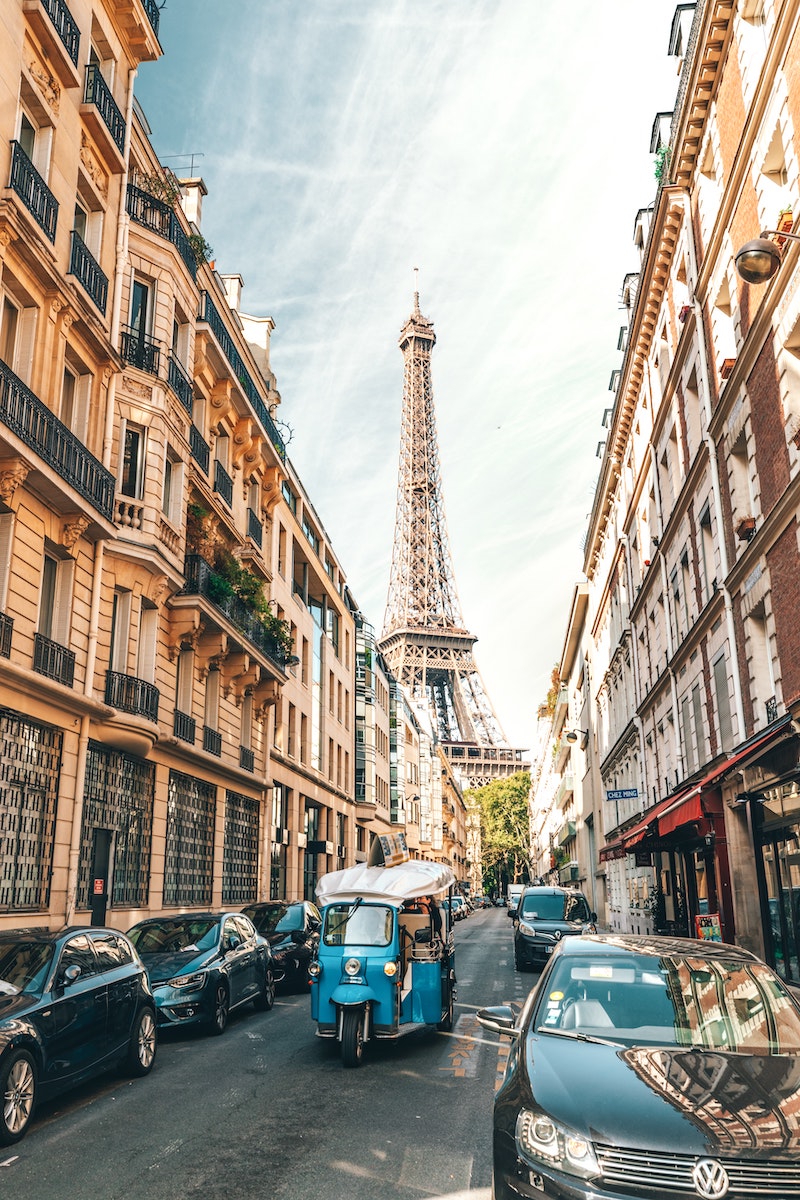 Esme Benjamin: Although your trip to Burgundy was an incredible experience, it was Paris that you really fell in love with. What is it about Paris that's so captivating?
Rachel Signer: I really love Paris! The city is not like some destinations where they really cater to tourists and they'll all speak English to you and hold your hand. But once you start to crack Paris you enjoy it so much. In the natural wine bars, they would sometimes just lock the door and everyone stayed until 3am, smoking cigarettes and drinking wine and dancing on the tables. Paris is a city centered around great food and great wine but it's also got incredible fashion, museums and all these centuries of history layered into each other.
EB: Ultimately, you decided that you loved it so much you wanted to move there. I think living abroad is something that many people dream of but not many actually do. What emboldened you to make the leap?
RS: I had been unhappy for a few years and in a very stagnant place in terms of my relationships and my career. I don't think it looked like that from the outside––I was getting published in some exciting places, but I was getting paid almost nothing. I just needed change and I knew that I had to do that for myself. So, I didn't wait until I had enough money saved up. I didn't wait until I had a dream job offer. I didn't even have a place to live. I just packed up two suitcases and I went. Some people are waiting for that perfect moment, but maybe it's never going to come and you just have to create it.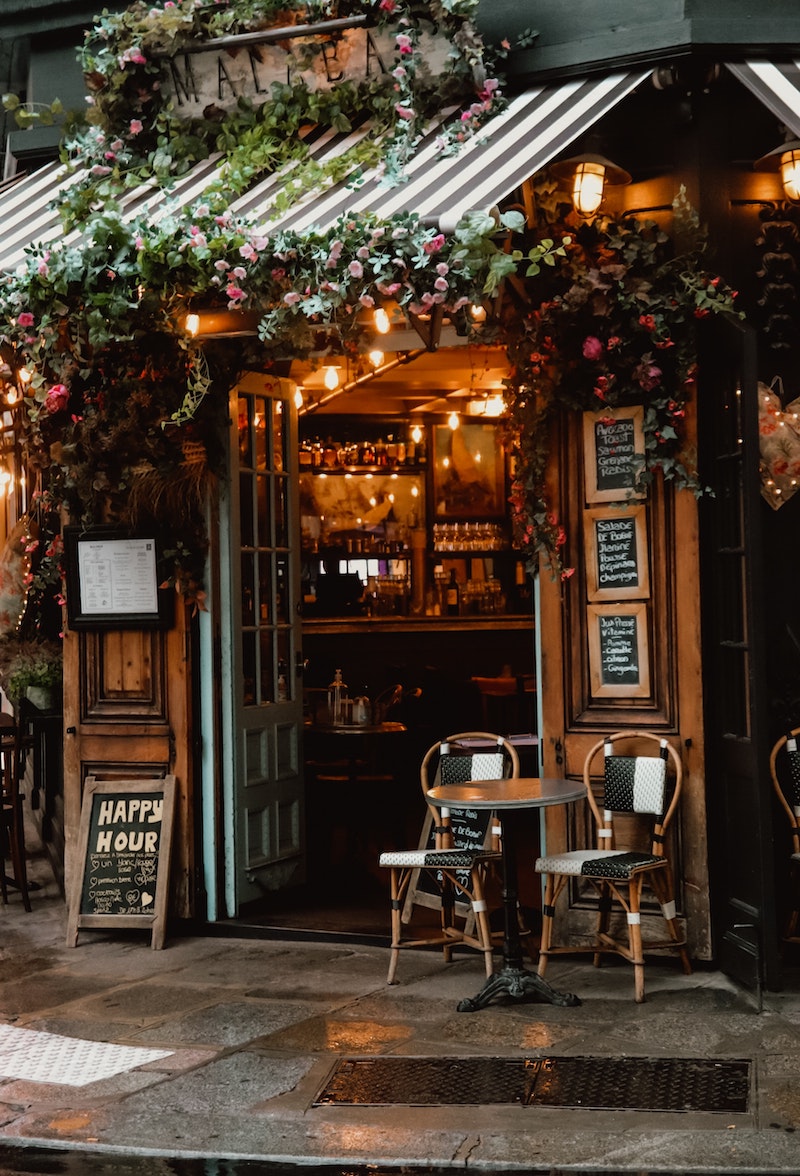 EB: Bold decisions often come from a period of feeling unsettled or unhappy because then it's like you have nothing to lose, right? And when we visit a place we love, we also get the chance to imagine a different life for ourselves in that place. I imagine you started to wonder, what would Paris Rachel be like?
RS: I have to say that when I moved to Paris, I found that New York Rachel still existed there. The reality of who you are is always going to be there. But Paris Rachel was more carefree and loved speaking French. When I speak other languages, a whole different part of myself emerges. There's definitely that aspect of discovering new sides of myself when I'm in a different place.
EB: On the cusp of this move to Paris, you went on another natural wine themed trip to Georgia. And it just so happened that one of the attendees––a natural winemaker from Australia––would one day become your husband. It was an inconvenient time for you to begin a romance with somebody who lives on the other side of the planet! How did you navigate exploring the potential of that relationship regardless of the fact that it made no logical sense, considering the path that you were on and what you have planned for yourself?
RS: I think it was just a feeling that wouldn't go away. I wanted it to go away! I asked friends, "What the hell do I do about this? What is going on?" And they were like, "It honestly sounds a bit like you're falling in love." And I guess I just had to listen to that. Sometimes love is inconvenient.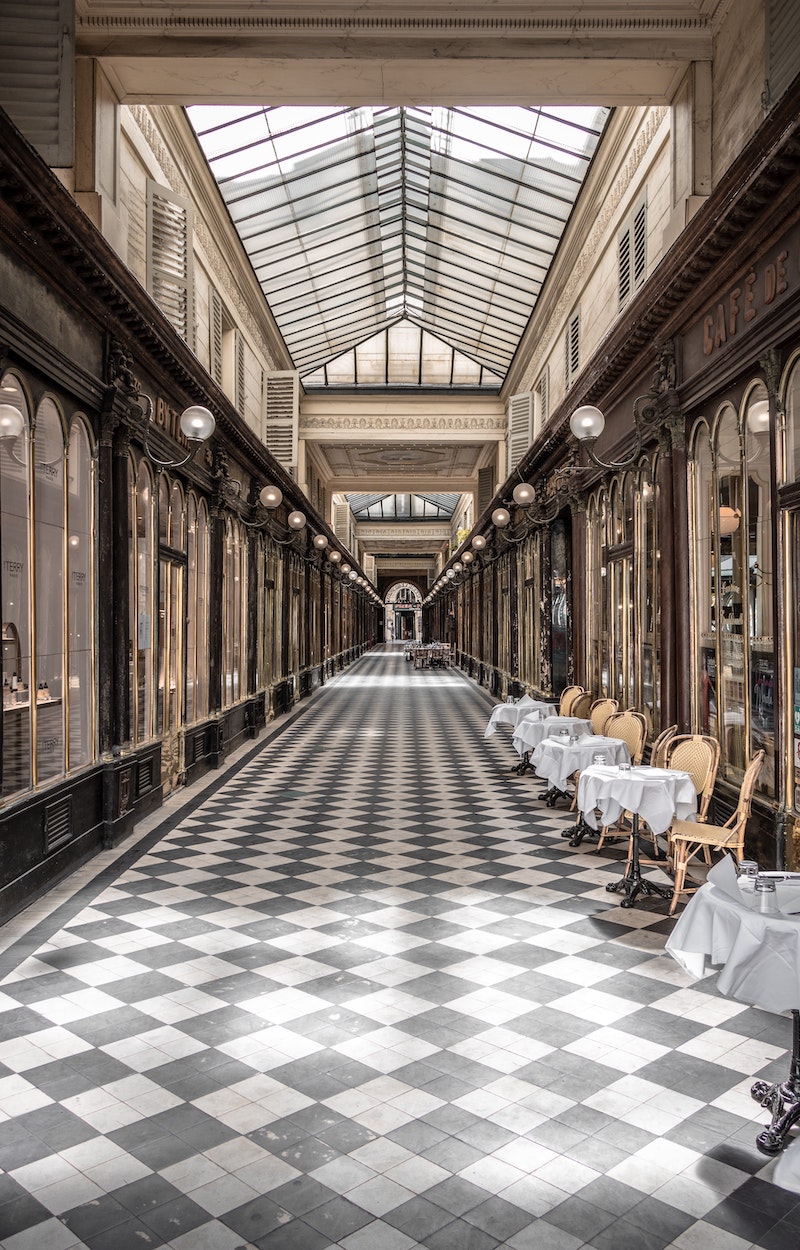 EB: An essential story arc in your memoir––You Had Me at Pét-Nat––is this tension between these two great loves: The Aussie winemaker and the city of Paris itself. Can you explain how a relationship with a city can feel like a romance in its own way?
RS: Well, first there was my relationship with New York. I felt like I was in this toxic relationship where I loved the city, and I wanted it to love me back, and it just wouldn't. My relationship with Paris was, in some ways, a bit fantastical––I was seeing it in a certain light that wasn't reality. I came to realize that loving a city just isn't the same as loving a person. I've always been someone very attached to place and I've really let place influence my level of happiness, but ultimately I decided to live a life that was not really about place at all.
EB: You had to choose between two possible life paths in two different places––settling down with your partner on a rustic farm in Australia and creating your own natural wine label, or opening a chic natural wine bar in Paris with your best friend. Both are equally enticing. What was the final thing that helped you to decide what you wanted to do?
RS: I came to visit my partner and he suggested, "Why don't you come back and try making a little wine?" I did not think of myself as a winemaker but after that first vintage I was completely transformed. I saw that there was a new side of me that would probably emerge from this lifestyle and also from being in love and starting a family.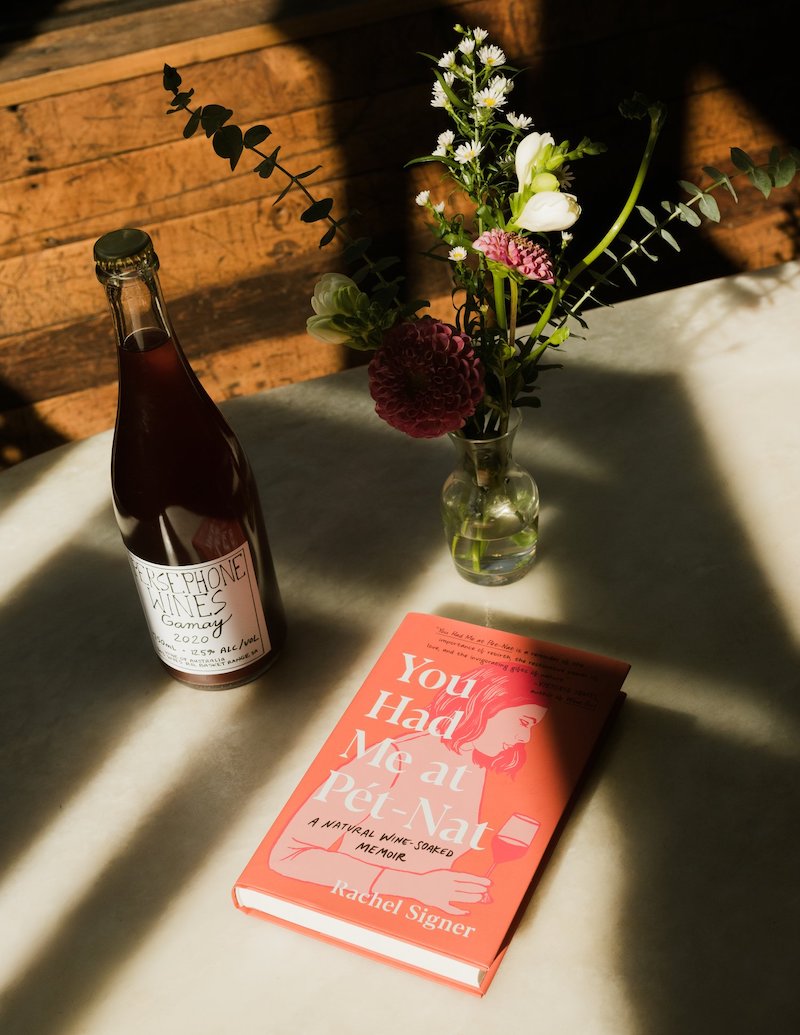 EB: I know that in the beginning you had trouble imagining yourself as a country gal. It can be hard for us to give up what we've been used to, embed ourselves in a new place and let that place change us. How do you think committing to your life in rural Australia has changed your sense of identity?
RS: The Adelaide Hills area, where we live, is surprisingly International. I find solace knowing I'm not the only one there that's had to relearn my entire existence. Weirdly, the pandemic also helped in some ways. Obviously, we couldn't keep bouncing around from place to place as we had been, and that forced me to concentrate more on what we do have and how I can make it my own. I started learning how to grow vegetables and flowers and I'm in clothes covered in soil. The people here do have that big city past and that part of themselves is still there, but over time I think you really grow to love working the land.
EB: Your story is such an inspiring example of following your curiosity, and the way things unfold in your favor if you just go with your gut. Do you have any advice for somebody who's feeling restless in their life and pulled towards a new chapter, perhaps in a new place, but they don't know how to begin pursuing that?
RS: I'm gonna go so New Age-y here, but I think you need to go inward. You need to be doing yoga, you need to be meditating, you need to be going on long walks by yourself. Nobody's gonna answer these questions for you, so you're gonna have to start jiggling things on the inside, if you want your intuition to guide you. When you decide you might want to change your life you have to make yourself vulnerable through some risk taking. If you're open to it, then that's a good place to start.
This interview, which was extracted from an upcoming episode of The Trip That Changed Me podcast, has been edited for clarity and length. Learn more about Rachel and her work at rachelsigner.com