Meet Eva Zu Beck, the Traveler Waiting Out the Pandemic on a Desert Island

Meet the Traveler Waiting Out the Pandemic on a Desert Island
Eva Zu Beck decided to forgo the last flight off Socotra, a remote island off the coast of Yemen
Last week, I found myself misty-eyed over the deliciousness of an oat milk cappuccino. Granted, these are times of heightened emotion, but it definitely caught me by surprise. Before the pandemic, I'd drink an oat milk cappuccino on my way to a podcast recording or before sitting down to write. On weekends, I'd head to my local cafe and dip a croissant in its velvety froth while thumbing through New York Magazine.
Under the lockdown, this habit fell by the wayside. I dusted off my leaky French press and I made do. But after several weeks of the same stir-wait-plunge routine, I woke up one morning and decided to stroll down the street, say hello to my favorite barista through cloth masks, and order an oat milk cappuccino. That first sip - the mingling of earthy coffee and sweet milk – was something magical. Before coronavirus, my daily cappuccino hardly even registered with my taste buds. Now, it was the most delicious, indulgent treat I'd ever had.
You've probably experienced similar shifts in perception since the pandemic began. The things we categorized as commonplace before – hugging, eating at restaurants, spending time outdoors, or an oat milk cappuccino – now seem precious, maybe even luxurious. In very short order, we've shifted our perceptions and developed a newfound appreciation for what was previously taken for granted. That's such beautiful growth, and I hope we can hold on to it for good.
This week, I'm excited to share a conversation with somebody who knows a thing or two about recalibrating perceptions and finding joy in the necessities. Eva Zu Beck, Polish travel host and YouTuber (calling Eva an "influencer" doesn't do her justice. She's an incredible storyteller dedicated to shining a light on lesser-visited places and the communities who reside there) was on the remote Yemeni island of Socotra back in March, when the pandemic kicked into high gear. After several days without internet access, she discovered the last plane departing the island was leaving for Cairo in just five hours, after which all flights would cease indefinitely. Faced with the choice of trying to make her way from Egypt back to Europe or riding out the pandemic on the island, she decided to stay.
As Socotra is currently reported to be free of infections (Eva says all recent visitors, herself included, were checked by a doctor upon arrival as a safety precaution), her life looks different to most of ours right now, but her thoughts on adjusting to unexpected circumstances and appreciating the simple things will feel familiar to all.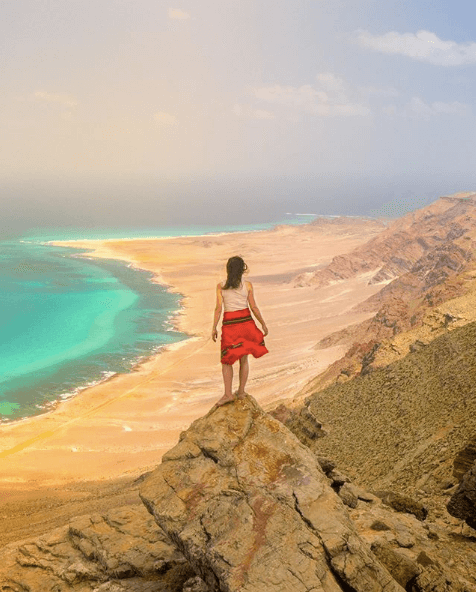 FTT: Eva, I'm fascinated by your desert island quarantine. Did you feel conflicted about whether to leave or was your gut telling you that staying put was the right thing to do?
Eva Zu Beck: I still remember the moment very vividly. I was woken up in the middle of the night, with the news that a flight would take us off the island in a few hours, just before the global coronavirus shutdown. The group of people I was with knew that they would all be going home. Among them was my partner, but the thought of leaving didn't even enter my mind. Due to my nomadic lifestyle and family circumstances, I had nowhere to go. I immediately knew I would stay, and if I did get to stay, I would make the most of my time here with community and creative projects.
A few hours later, I found myself watching the rest of my friends leave the island. As everyone disappeared to the airport, I felt butterflies in my stomach. With a decision like this, you just don't know what will happen. I'm on a remote island, which is beautiful and special, yes, but with no easy way to leave. I'm in Yemen – where the mainland is in a state of civil war, with some tensions spilling onto the island – and I don't speak the language.
Having been here for well over a month, and having seen what's happening elsewhere, I feel I made the right decision. Right now, I'm hoping to stay for another few months, until the world opens up again.
FTT: What is the mood like on the island? Do you find yourself forgetting there's a pandemic going on?
EZB: Being here feels like being in a parallel universe. I spend my days out in the open air and sleep in a tent every night, which is dramatically different from what my friends and relatives across the world are currently experiencing being enclosed in their homes.
My weak and sporadic internet connection means that I can't check the news very often. I know that this is all you see on TV and news sites these days, and I feel very lucky and relieved that I can escape.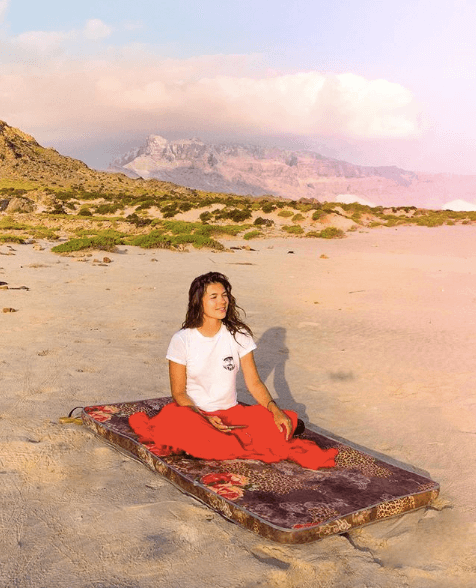 FTT: How are you spending your time on the desert island?
EZB: Days here on the island have their own rhythm. If I'm outside of town, I usually sleep on the beach and wake up with the sun, around 5:30am. Depending on my location, I spend my days hiking, hanging out with locals, reading, and writing.
Some days bring unexpected adventures. I recently spent an afternoon sipping on illegal moonshine in the company of a Greek Yemeni who played soulful songs on a Syrian oud, in the shade of the palm trees. On another day, I was invited to have a traditional Yemeni lunch at the home of a local family. More regularly, a Socotri mechanic has been teaching me to ride a Chinese imported motorcycle on the island's roads and dirt tracks. And a local English teacher has been giving me lessons in the language of the island - the slowly dying Soqotri.
It's a simple choice. You have to find ways to fill your time, or get comfortable with the void.
FTT: Right now, all flights to the island have been canceled indefinitely. What does life look like if you end up having to remain on Socotra for many months?
EZB: It's still hard to process that I may be stuck here on the island for months, but I see it as a blessing. Life here is very simple. Most people live modestly, and there is very limited access to anything beyond the basic necessities. I see this as an opportunity to start living more simply, to get used to a life that doesn't rely on luxuries to feel worthy, to re-calibrate my compass to the essentials.
I have a number of plans for my time here on the island: learning to fish, renting a place of my own, getting involved in some community projects to help out, treks into the mountains, writing, making daily vlogs (and uploading them whenever there is internet). My adventures will have to prioritize experience and learning over comfort, and I see this as a huge opportunity of being here.
I strongly believe that boredom is a state of mind, not a status quo. There is always something to do, something to think about, something to create. Whether you're at home or on an island far away from everything you know. Right now, for me, Socotra feels like an endless canvas, and this time feels like the perfect context to paint it.
I should add that I don't want to romanticize life on the island: it will get lonely, and it will get frustrating, and for the locals living here, it's always been harsh. But, all of us are taking on new challenges in this new world we live in, right?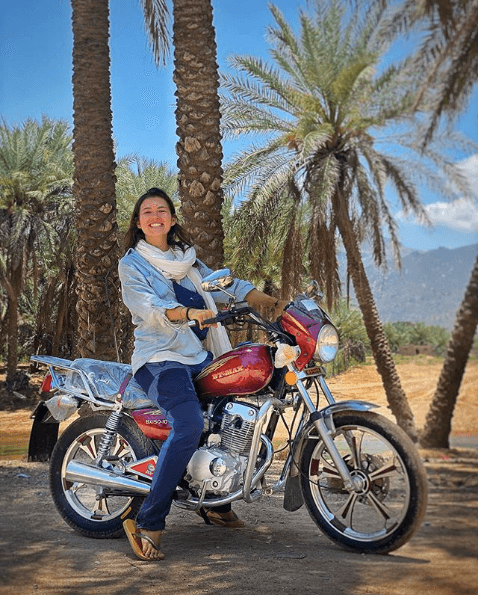 FTT: You are a really gifted storyteller. Do you have any thoughts on how this pandemic may affect the way you share the world with others going forward?
EZB: The pandemic has forced everyone inwards: into their homes, into their minds. The external luxuries we have been taking for granted are no longer there to comfort us. So it might turn out that we come out of this difficult time with a greater appreciation for everything we have around us.
And that's the content direction I want to pursue during and after the pandemic. I'll continue to share the tales of families and their lives in some of the most remote corners of the world. I want to continue telling the stories of communities who live simply, at one with nature, in tune with the reality of the world that immediately surrounds them.
I have a feeling that many of us will come out of the pandemic, seeking a deeper connection with nature and with other people. I hope that my content can give them the motivation and encouragement to pursue those connections for themselves.
FTT: How do you think coronavirus is going to change our priorities when it comes to the way we travel?
EZB: Our generation has enjoyed an unprecedented freedom to travel. Cheap flights, visas on arrival, accommodation booking sites - all these things have led to travel becoming a basic need, rather than a luxury, for so many middle-class millennials in the Western world.
All of this is about to change. I believe it will be hard to city-hop or take weekend trips for a long time to come, as countries will apply their own quarantine rules well into 2021. If you're used to traveling frequently, this may not be the news you wanted to hear, but there is a silver lining.
If we re-learn to travel less frequently, we will probably end up spending more time in fewer locations. To me, these have always been the most meaningful travel experiences, where I had plenty of time to get to know another culture and its people. Slow travel can be incredibly mindful and rewarding.
I really think this will be our new pace for a while. And I hope it changes the way we think about travel: not as a commodity, but as a life experience.