IQ-Boosting Adventures
IQ-Boosting Adventures
Hotels Now Offering Learning Experiences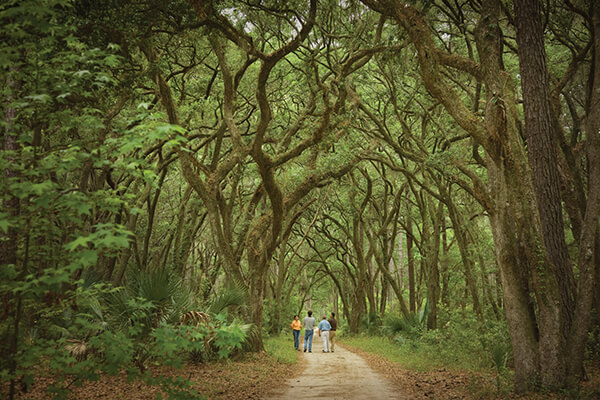 Rest and relaxation are high on the list when traveling, but what about raising your IQ along the way? Learning experiences are emerging as a growing amenity for travelers looking to expand their mind while exploring the world.
Inn Crowd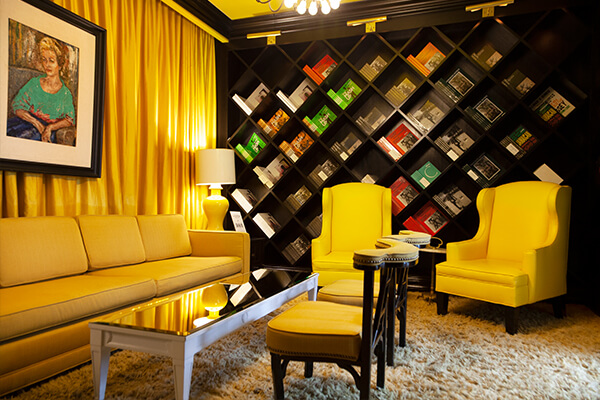 While the brick-and-mortar bookstore may be going the way of the dodo bird, indie publisher Hat & Beard Press took a novel approach to sharing its wares: They set up shop in Viceroy Santa Monica's Kelly Wearstler-designed lobby library space where they sell titles, including such finds as a book on David Lynch films and another on the Velvet Underground. In addition to stocking their current offerings, guests can check out books (in true library fashion) to enjoy in the intimate reading space itself, in their rooms, at the beach or by the pool during their stay. At San Francisco's Hotel Emblem, a book butler program in partnership with City Lights bookstore allows guests to borrow books during their stay.
"Well-traveled guests are seeking learning experiences. Bringing new, rich programming and discoveries to guests to enhance their stay through culturally enriching opportunities is evolving into a true 'amenity' unlike any other. It's something hotels are only now starting to explore, and it represents a new level of connection that travelers yearn for."
– Kelly Kang, Vice President of Brand Marketing for Viceroy Hotel Group
Launch Pad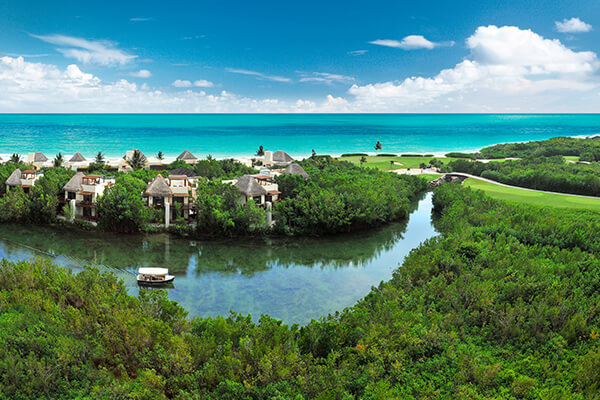 Explore miles of crystal-clear waterways that flow throughout Mayakoba with a biologist as you learn about more than 200 species of tropical flora and fauna. Located in the Mexican Riviera Maya, the 1,600-acre eco-conscious development known for lush jungles, lagoons, turquoise waters and sugar sand beach is also home to an Andaz, Banyan Tree, Fairmontand Rosewood, each of which has an onsite residential biologist to help better understand and appreciate the area's jaw-dropping biodiversity.
Eat, Drink, Repeat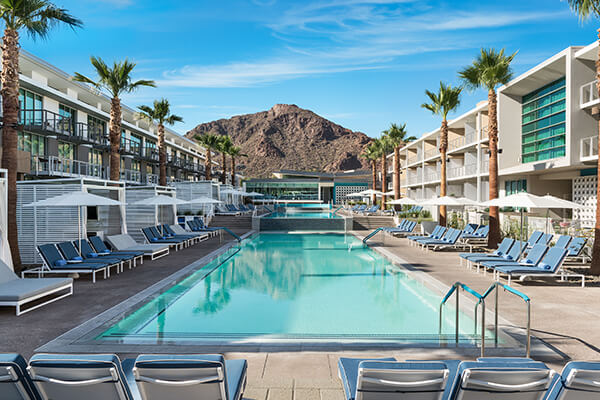 Want to sip Champagne while learning about the fascinating life of trailblazer Madame Clicquot? Learn about (and drink) wine, spirits and beer through expert-led Sipping Seminars at Mountain Shadows, the food-and-beverage focused hideaway in Scottsdale, Arizona. Starting in October, guests can also get an astronomy lesson from the hotel's Camelback Overlook rooftop deck. Each astronomer-led event features a signature cocktail themed around that month's astrological sign, which can be seen brighter in the valley due to its low light pollution and dramatic desert backdrop. At sister property Hotel Valley Ho, local architectural historian Ace Bailey guides guests through the iconic mid-century hotel, revealing its fascinating design past. Or take it up a notch and explore some of Valley's best architecture with the Insider Mid-Century Tour of Scottsdale, where Bailey explores gems by Frank Lloyd Wright and other notable Valley architects. The highlight of the day is a tour of the Price House, the largest home Frank Lloyd Wright built in Arizona.
Sweat Equity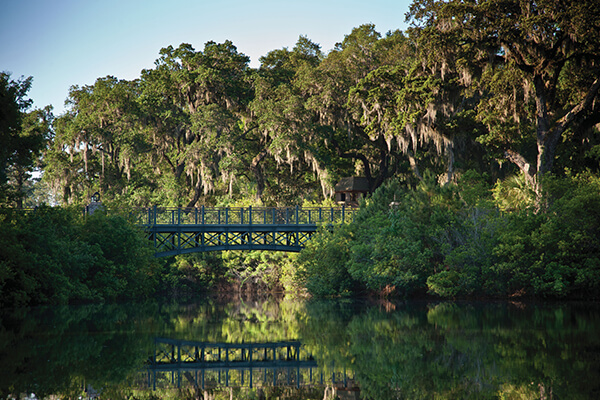 With thousands of acres of unspoiled nature and 32 miles of riverfront, Palmetto Bluff offers a natural classroom where onsite conservationists and guides run tours, classes, workshops and field trips open to all guests at Montage Palmetto Bluff. Learn about live oaks, wild turkeys and other Low Country flora and fauna on bike, horseback or on foot; or head to the May River to explore by kayak, canoe or paddleboard. Looking to learn about the area's rich history? Onsite archeologist Dr. Mary Socci leads artifact hunting expeditions from past communities dating back to 12,000 B.C., and even leads cemetery walks that include past inhabitants' pets.